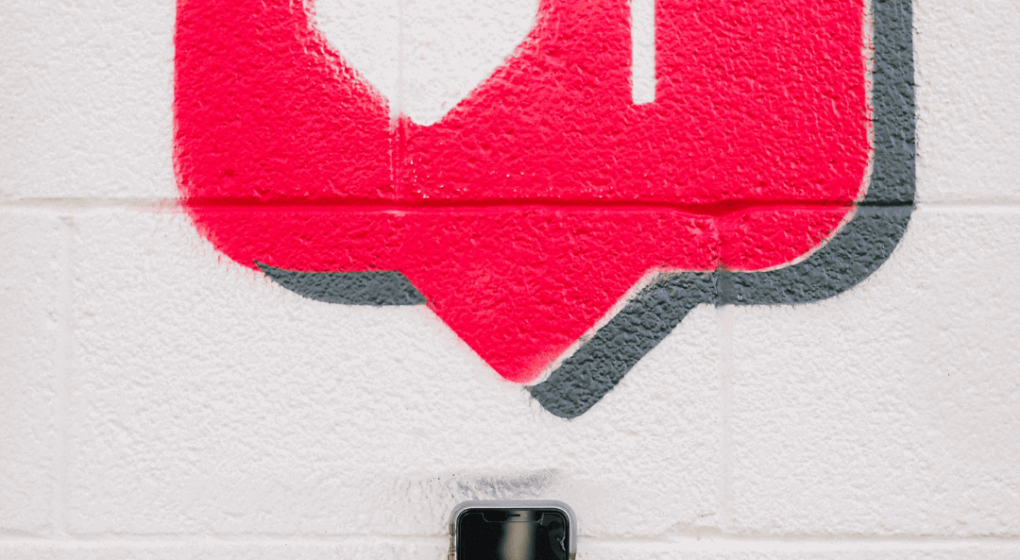 I've been working in social media for 10+ years now–and while pretty much everything about social media has changed in that time, there is one thing that is still very much the same. It's the question that every single client asks during our initial consult: how do I get more followers?
SIGH.
This question used to send me into a tailspin because it's kind of like asking how to make more money in the stock market. There are so many answers, so many nuances, and SO MUCH GUESSING. But these days my response is pretty simple–why do you want more followers?
This usually confuses people because they think, isn't that the point of social media…to get more followers? My response – not usually. Unless you sell ad space that is valued on how many followers you have, that number is nothing more than a vanity metric. It doesn't (on its own) change your bottom line in any way.
Create a Social Media Strategy That Serves a Purpose for Your Business
Here at Ethos, we encourage our clients to think about social media like they would any other investment in their brand or business. It's not worth doing just because "it's what people do," or "because we've always done it." It's only worth doing if it serves a purpose for your business, and in order to be successful, you have to clearly outline what that purpose is and how social media can help you achieve it.
Enter: the social media strategy.
A social media strategy is a document that helps articulate WHY you're investing in social media and HOW you're going to do it. It outlines what your objectives are, how you're going to fulfill them, and how you'll measure success. This document is so important because it helps you stay focused on what you're doing and where you're going.
Think of it as a roadmap for navigating the insanely distracting and ever-changing social-media-sphere. Whenever a new platform or opportunity comes up (can you say, Clubhouse?), you can simply refer back to your social media strategy and evaluate whether or not that new opportunity will contribute efficiently to the prioritized objectives. If not…just swipe on by because all that glitters is not gold.
So, how do you create a social media strategy and what should be included?
1. Identify Your Objectives
A good social media strategy starts with strategic and prioritized objectives.
Objectives are more general themes for what you want to accomplish with social media. Common objectives we hear from clients include:
brand awareness;

education (teaching or inspiring people about how to use a product or service);

engagement (building community or cultivating your existing customers into brand ambassadors);

and even sales (depending on the type of product you sell and whether it can be purchased directly through, or attributed to, social media).
While it's ok for objectives to be somewhat broad, the more you constrain them the easier it will be to keep your social media efforts focused. At Ethos, we are firm believers that it's better to do a few things really well than a lot of things, errrr, not so well. So, if you can narrow your objectives by including parameters (e.g., target audiences or geography), that will help you increase efficiency and control your spend. It's also important to prioritize your objectives so that you don't spread yourself (or your resources) too thin. The more you prioritize, the more likely you are to see success.
2. Set Clear Goals
Once you've established one or more objectives, the next step is to create specific goals and KPIs (key performance indicators) for each objective.
Your goals should be considerably more specific than the objectives and ideally will be both measurable and time bound. With each goal you'll want to include at least one KPI that you can use to measure success. For example, if your objective is to increase brand awareness, a goal might be to increase reach and impressions by 20% year-over-year. Alternatively, if the objective is engagement, a goal might be to increase post shares month-over-month for a year.
3. Outline Your Tactics
Once you've established measurable (and time-bound goals), the next step is to outline a set of tactics that you believe will help you achieve those goals.
Tactics are specific actions or executions (for example: a series of TikTok videos, weekly carousel ads on Instagram, or daily monitoring and engagement with potential customers). Tactics can also include themes that you want to make sure you touch on in your social content–things like "how to" videos, recipe content, or testimonials.
In the tactics section you'll want to be as specific as possible so that you have a clear roadmap for success. Make sure to include things like frequency (how often will you post or how many videos will you create) and which goals/objectives each tactic is designed to support.
Keep in mind that while you'll want to have a solid list of tactics to start, the list is likely to evolve over time as you learn more about your audience and how they interact with your content. It's important to update this section at least quarterly as social media changes quickly, and it's critical to be constantly evaluating new trends and opportunities to see if they might be a good fit for your plan.
4. Define Your Budget (So You Can Stick To It)
The last (but definitely NOT least important) section of the social media strategy is the budget. This is where you'll outline what you anticipate it will cost to execute the plan you've put together. Depending on your role in the organization and how your social team is structured, you may need to include hard costs, soft costs, or both in this section.
Hard costs are typically outside costs–things like media dollars, contractors, software products, photography, product samples, influencer fees, etc. Soft costs are internal costs, primarily yours and others' time.
It's important to understand exactly what the social media strategy is going to cost–both in time and dollars–so that you can continually evaluate and prioritize tactics that provide the most bang for their buck.
That said, it's important to keep in mind that while social media is measurable in many ways, it's also incredibly nuanced. Not all results can be tracked efficiently in a KPI report. Things like brand love and affinity, for example, can be difficult to measure in an excel file–and even metrics like sales can't always be attributed cleanly to just one source.
My Social Media Strategy Is Written. Now What?
Once you've finished your social media strategy, make sure to share it with the entire team so that everyone, from sales to marketing to the C-suite, is on the same page about why and how you're investing in social media – and what success might look like. While it can be tempting to chase shiny, new platforms or big numbers of followers, make sure those tactics and goals align with your overall objectives, and don't be afraid to ditch them if they aren't serving you!
Remember, likes, follows, and views can do many things for your business, but a good strategic mind (and plan!) behind your accounts is the key to long-term success on social media.
---
About Ethos
Ethos is a multiplatform branding agency that develops and executes integrated marketing campaigns across multiple channels for companies throughout the Northeast and beyond. At Ethos, we believe that the most effective way to set a company's marketing course is by finding its core truth – it's ethos. We know that once we discover and communicate that core truth, we can truly make a difference to each client's unique marketing and business objectives. With Ethos, you get more than a Maine branding agency. You get a long-term partner whose goals are your goals.
Learn more about the Ethos approach and the work we've done for our clients. Want to have a conversation about your brand's core truth? Contact us!