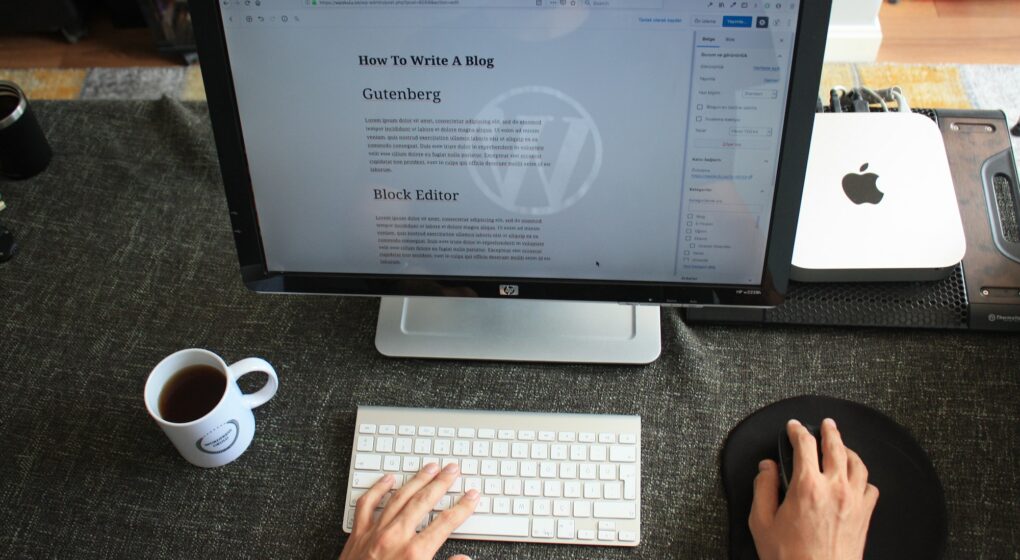 For as long as we can remember, blogs have been a go-to forum for sharing top of the line industry knowledge, but with unlimited access to information, the question now is, are blogs still relevant for business success?
As Michael Scott from The Office once famously said, "Well, well, well, how the turntables…" and now, here we are, writing a blog about why blogs are still relevant – ha!
The short answer is yes – blogs are still a great tool to connect with your audience by demonstrating thought leadership and best practices, all the while keeping your businesses at the forefront with a well-planned SEO strategy. Let's take a closer look at blogging as a whole and how you can use it to grow and enhance your business.
Blog Migration from Random to Resource
In the early days of blogging, the forum itself was used more as a place to post a basic journal entry. It was a medium for people to share their thoughts and ideas in a concise way, providing relatable and insightful content to whomever was interested in reading it, which in turn attracted new and loyal readers. When used as a mainstream digital tactic to share reliable advice on niche topics, blogs proved to be a powerful way to utilize SEO and appear in your audience's search engine.
Eventually, more businesses began to capitalize on this opportunity by jumping onboard and creating their own blogs, knowing that they had proven to be effective tools in communicating with audiences.
According to a 2021 HubSpot blog covering the importance of blogging, it was found that:
80% of internet users interact with both social media sites and blogs. (DemandMetric)
Companies with blogs produce an average of 67% more leads monthly than companies that don't blog. (DemandMetric)
So, it's safe to say that there's value in blogging, because people are paying attention, and blogs are at the top of their list when it comes to a reliable company resource. BUT, with everyone hopping on the bandwagon to share their own version of best practices, how can you stand out from the crowd?
The answer lies in your approach.
Emphasize Quality over Quantity with your Blog
Blogging is kind of like dating – you can't expect them to be sold on the first date (er, blog), so you have to pique their interest enough for them to keep coming back for more.
By adapting your approach to supply your audience or other industry professionals with content that is focused on providing value in your area of expertise, you'll definitely get a second chance.
It's important to focus on high quality and original content that will capture the attention of those looking for that insight. Nowadays, users are overinformed, due to having access to vast amounts of information, so make sure to keep it short, sweet, and concise enough for the user to find your information uniquely valuable to them.
The end goal of your business and blog is to be perceived as a thought leader in the industry, a place people can look to for reliable, accurate advice, and/or guidance. If you're prioritizing the quantity over quality of your blogs, you are likely to lose audience interest.
Use your Blog to Lead the Conversation Effectively
You have something special to offer that others don't, which is specific insight into your area of expertise. So, lead the conversation! Ask and answer the tough questions, write about industry trends you're seeing and capitalizing on, tailor your content to showcase your real world success stories, or just give your own two cents. There's really no right or wrong way to write a blog, BUT there is a right way to capture your audience's attention with your blog.
For example, as a multiplatform branding agency that specializes in behavior change marketing practices, we at Ethos try to maximize opportunities to share our insights from real world examples of successful behavior change marketing efforts. Specialization in best practices for Behavior Change Marketing is unique to New England's market, so by sharing these success stories (as well as prioritizing key words, top trends, and SEO), we know we have an opportunity to be looked to as a thought leader in the space – which is great for bringing in new clients or building relationships with other agencies in the area!
A tip to help get your brain moving in the right direction – READ! Start by looking at your competitors. What are the conversations they are leading? What is their approach? And how is it different from yours? If the material you are looking for isn't there, then take advantage of the opportunity to lead the conversation and start by writing a blog.
So, go get blogging!
Need help elevating your blog? Get in touch with our industry experts today to see how we can help!
About Ethos
Ethos is a multiplatform branding agency that develops and executes integrated marketing campaigns across multiple channels for companies inside and outside of Maine. At Ethos, we believe that the most effective way to set a company's marketing course is by finding its core truth – its ethos. We know that once we discover and communicate that core truth, we can truly make a difference for each client's unique marketing and business objectives. With Ethos, you get more than a marketing agency. You get a long-term partner whose goals are your goals. Learn more about the Ethos approach and the work we've done for our clients. Want to have a conversation about your brand's core truth? Contact us today!