---
What can we do for you? New project idea? We'd love to help.
DROP BY
17 Ash Street,
Westbrook, Maine 04092
---
Get in touch
Something on your mind? New project ideas? Just want to say hi? We'd love to hear from you. Fill out our contact form, and we'll get right back!
We knew the outcome we wanted, but not how to get there. Ethos methodically explained what we needed, why we needed it and the best ways to measure progress and success. Their team exceeded our expectations with their irreplaceable experience that continues to help us make the greatest impact possible.
Brian Parke
Maine Motor Transportation Association (MMTA)
The Ethos team was fantastic to work with, they were energetic, creative, and responsive. They did a great job getting at the deeper purpose of the Giant Trolls and what they mean to the Gardens. They helped us create a campaign that felt authentic and relevant to us and the artist.
Coastal Maine Botanical Gardens
When Ethos immersed their team into our brand and culture, they delved deeply to discover the unique points of difference that can only be found inside our four walls. They turned these insights into a strategic, creative and relevant communications platform that leverages our colorful brand focused on our customers – and not us. They have captured our positive, can-do spirit and attitude. Their enthusiasm and commitment to us and to our brand is exceptional! We consider Ethos our strategic brand partner.
Karen Hakala
Norway Savings Bank
---
We don't just work hard. We work smart.
We're Ethos, a Maine-based multiplatform branding agency. We're a smart, friendly bunch of people who love nothing more than finding your core truth and running with it—working to engage your audience across platforms to move the needle and make a difference.
Ethos is fully integrated with our digital performance agency, VONT. Together, we integrate modern branding with the latest digital marketing and social media strategies, public relations, web development, and research methods.
We are 100% employee-owned (ESOP), and each employee thinks and acts like an owner. We take pride in this company we're steering together and work hard to make sure our clients are blown-away by the work we do. We know what it's like to build something, to love it, to worry about it, to nurture it along. And we're here to make that process easier for you.
Ethos is all about getting you the results you deserve. We do that using:
Branding
Great branding expresses a core truth. The work we do together is grounded in strategy, informed as much by who you are today as by who you want to be tomorrow. We'll help your audience connect with who you are using these branding tools: Immersions, Strategy, Brand DNA, Research, Packaging, Design, Copywriting.
Integrated Marketing
Imagine dozens of moving parts, carefully coordinated to maximize impact, efficiency, and results. That's what our fully integrated team deploys every day— from smart, on-point creative to full marketing plans and multi-platform campaigns. Integrated marketing services include: Campaign concept, Strategy, UX journey mapping, Inbound/content marketing, Advertising, Print, Video
Digital
Over a decade ago we understood the importance of the digital space. So we founded VONT, a freestanding digital advertising company fully integrated into the Ethos workflow. With the VONT team, we innovate and apply all the tools of the digital world—geotargeting, programmatic video, behavioral targeting, websites, fully optimized landing pages—to deliver on your objectives. Our digital services include: Digital marketing, Information architecture, Web design, WordPress development, UX writing, Content hubs, SEO.
PR & Social
Truth-tellers craft the stories worth sharing. Our PR, social media, and influencer team spins heads and wins headlines from many of the country's major news outlets and publications across the country. Our expert PR strategy, content development & activation, media relations, and social integration are a proven recipe for success. Our PR & Social services include: Community management, Communications strategy, Influencer campaigns.
Media Planning
If you want to grab attention and move the needle, you need more than exceptional creative—you need an integrated, multiplatform media plan for getting your message in front of the people you want to see it. Our media planners are experts at identifying opportunities, grabbing attention, and driving the actions that make a campaign sing. Our media planning services include media buying.
Ethos Specialty Fields
Ethos works with b2b and b2c companies, trade organizations, government entities, and nonprofits across all different fields. Along the way, we've developed a particular specialty in a few key areas:
---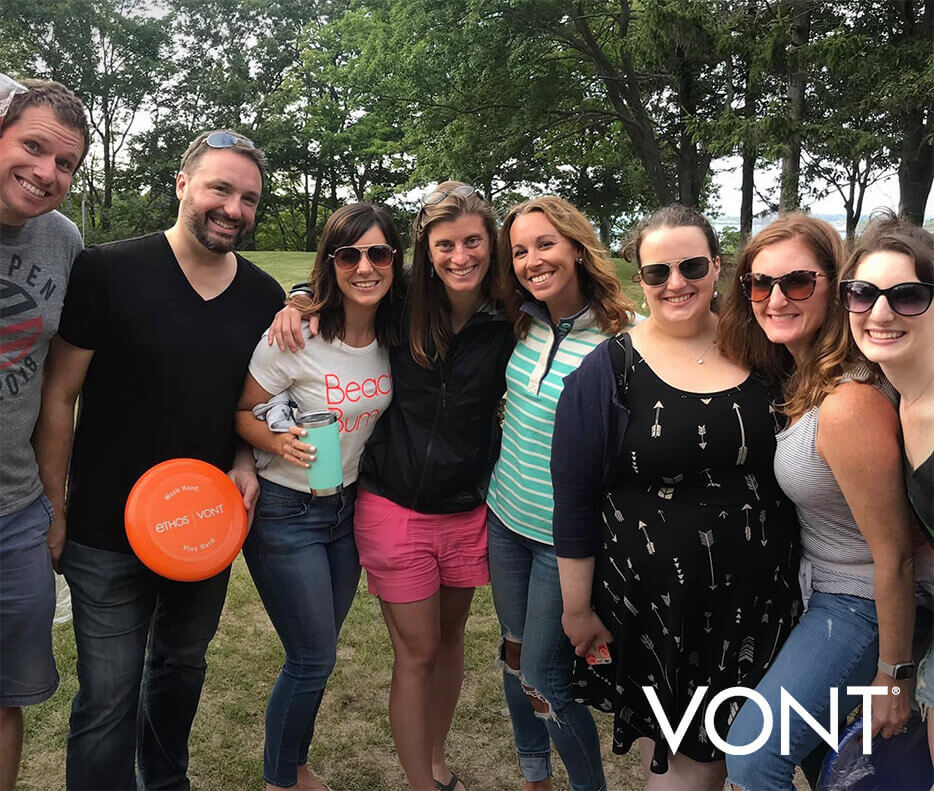 Need More? Meet VONT.
VONT is a digital marketing agency, fully integrated in the Ethos workflow. Ethos and VONT are specialized branches of the same company.
---