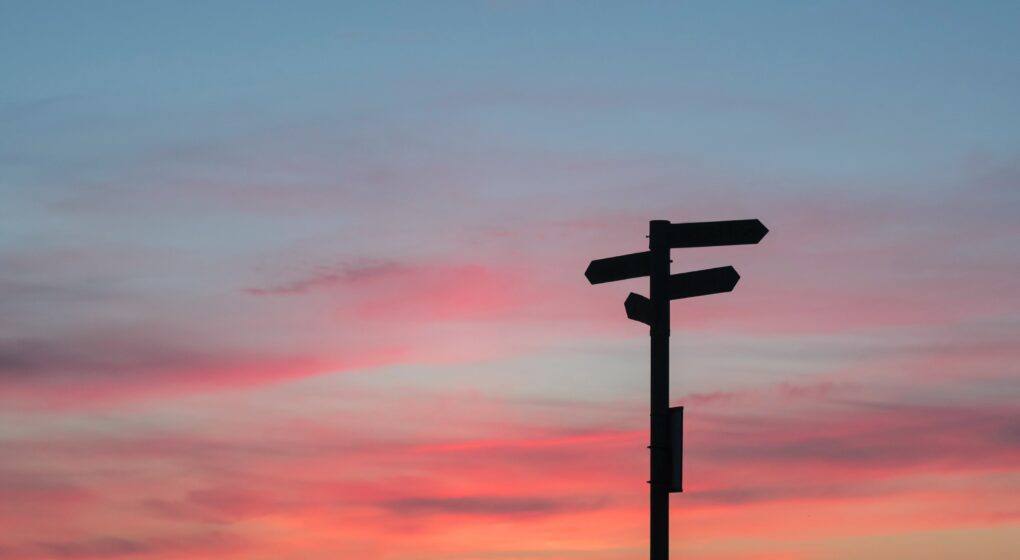 At first, building a public health outreach campaign seems like a very different endeavor from building a consumer food brand. But many of the same principles and best practices apply to both. How do you create brand loyalty with your target audience? How do you create public health outreach campaigns that result in sustained and enduring behavior change? The answer lies in creating a nuanced understanding of your target audience and building a deep and meaningful relationship with them. From building a following of ice cream-loving customers to conducting COVID vaccine outreach efforts, a multi-platform agency with deep expertise in both behavior change marketing and branding can help. At Ethos, we see the two fields as inextricably linked and mutually beneficial.
Understanding How Behavior Change Marketing Works
Behavior change marketing starts with having a thorough understanding of the primary target audiences, including barriers, beliefs, and knowledge.
Barriers include knowledge, beliefs, and skills and may even include economic status, cultural influences, etc. Barriers can be real or perceived.
Benefits are something your target audience wants or needs. Desired benefits include autonomy, competence, belonging, meaning, identity, justice, positive emotion (the age-old human quest for pleasure and avoidance of pain), and cognitive economy (humans value things that appear easy). Benefits can be tricky to figure out. Take health for example. The whole world uses "health" as the desired benefit and yet research shows that health is not as important to consumers as they claim it is. Health is often a synonym for something else (e.g. attractiveness, thinness, or youthfulness).
Motivators are distinct from benefits. They are ideas that would make them more likely to change behavior. What could someone say, show, give or do that would make you more likely to adopt this behavior?
Seeing Behavior Change Marketing in Action: Maine DHHS COVID Vaccination Rates
When the Maine Department of Health and Human Services (DHHS) asked us to help create a campaign to increase the COVID vaccination rate among newly eligible 12 – 19-year-olds, we started with the foundation of the barriers, benefits, and motivations involved for parents of teens. Research indicated that most parents felt more hesitancy about the decision to get their teens vaccinated than they did for the decision to get themselves vaccinated. However, there was a wide range of hesitancy among parents of teens. Not all parents are the same and they can't be talked to in the same way. The information we gathered helped us segment the audience and focus our efforts on the "watchful parent"–a key target audience–and build a persona for them. We then crafted a strategy and built a messaging platform.
The Benefit of Meeting People Where They're At
The most important benefit for these watchful parents was positive emotion–they wanted to protect their children from the dangers of the COVID virus while minimizing the negative impacts of pandemic living. In addition, they were focused on the benefits of autonomy (e.g., they didn't want strangers telling them how to parent) and competence (e.g., they didn't want to be shamed for asking questions about the safety and efficacy of vaccines). But it went deeper than that. In the difficulty and uncertainty of a pandemic, parents also needed validation that they were doing a good job.
We knew from work with other clients that many parents have a trusted and long-standing relationship with their teen's pediatrician built on years of shared milestones and problem-solving. This realization that the parent-pediatrician relationship could serve as a powerful motivator informed the strategy. The campaign focused on getting watchful parents off social media/the internet and encouraging them to engage in a conversation with their teen's pediatrician.
The Ethos Approach to Behavior Change Marketing: Strategy, Then Execution
At Ethos, we believe that strategy must drive creative execution–not the other way around. With a clear strategy in mind, our creative team went to work to design a compelling campaign that would inspire and motivate parents to take action. It needed to feel easy and doable while also helping parents to feel empowered and competent. Using TV, radio, banner, and social media ads, Ethos created a campaign "Make the Call" that built upon Maine parents' strong emotional connection to pediatricians and encouraged parents to call and get the facts. The strategic message: You could trust them then. And you can trust them now.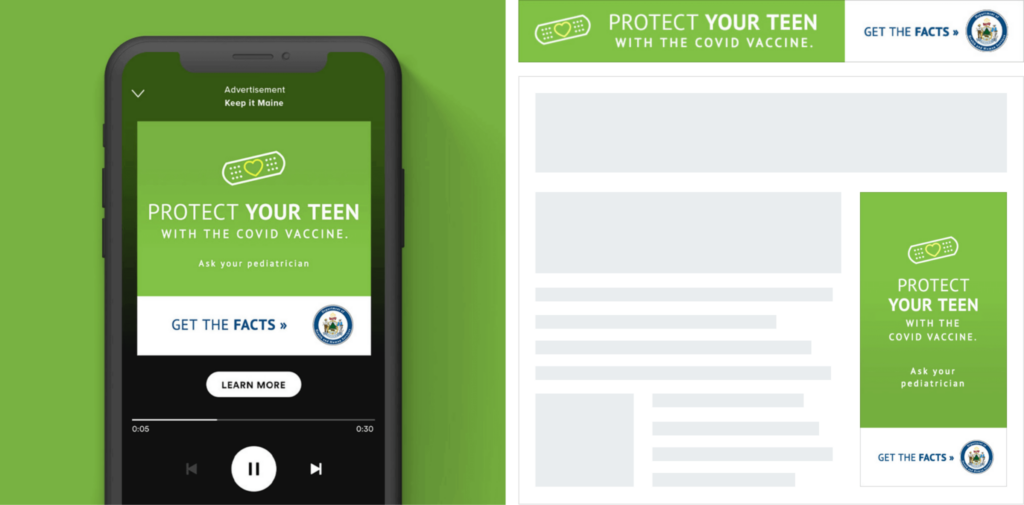 The Results…So Far
As of August 2021, Maine ranks 3rd in the nation for the total population vaccinated. And while there is no national tracking of vaccination rate for teens currently, by August 2021, Maine had already vaccinated over 50%.
Curious about partnering with a multi-platform branding and behavior change agency like Ethos but aren't sure where to start? We'd love to chat with you about your options. Get in touch.
About Ethos
Ethos is a multiplatform branding and behavior change agency that develops and executes integrated marketing campaigns across multiple channels for companies, organizations, and government agencies throughout the Northeast and beyond. At Ethos, we believe that the most effective way to set a company's marketing course is by finding its core truth – its ethos. We know that once we discover and communicate this truth, we can truly make a difference for clients, customers, citizens, and communities. With Ethos, you get more than a Maine branding and behavior change agency. You get a long-term partner whose goals are your goals. Learn more about the Ethos approach and the work we've done for our clients. Want to have a conversation about your brand's core truth? Contact us!