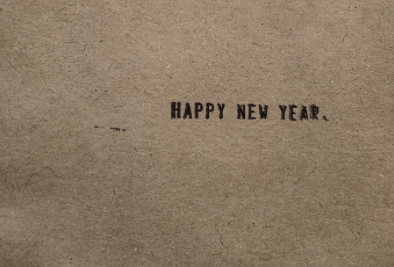 2021…man, it's been
quite the year
. From COVID to quarantine to vaccines, to the first-ever pandemic era Olympics, social unrest across the world,
Kravis
,
#FreeBritney
, and much much more, it's been nearly 365 days of non-stop news and overnight sensations. Truthfully, we're a little exhausted just thinking about all that's gone on during the past year. But not so tired that we can't run through the top five marketing trends we've seen come (and go) in 2021.
TikTok continued to grow…quickly

: TikTok earned its place in the top five most popular social media platforms of all time this year with an average of

700 million monthly users

. It's just a matter of time (TikTok on the clock…sorry, had to) before that number reaches a billion. Yes, with a *b*. With attention spans shortening by the day, TikTok's bite-sized content will continue to push marketers to be concise, engaging and try new tactics. The platform itself will undoubtedly grow and continue to evolve their advertising tools in 2022. With their algorithms providing valuable audience targeting, we've only just scratched the surface of how we can market on the platform. Whether you're dancing your way to the top or just in it for the funny dog videos, if you're not on board with TikTok yet, it's time to get trending.

Why and how marketers target their audience was questioned

: In late October, Meta (parent company for Facebook and Instagram)

removed its ad targeting capabilities

that allow brands to segment audiences based on politics, race, and other sensitive topics that could be construed as discriminatory. While some could argue that this makes advertising a bit less personalized, the change ensures there are less negative experiences for underrepresented groups on the platform(s). That's something we can all get behind. In general, marketing ethics for companies large and small remained center stage this year with questions like: Where are your ads getting placed? Who is benefiting from those ads? Are any groups being left out? All important questions and ones we expect to see continue into 2022.

Labor shortage leads to uptick in hiring campaigns

: You've seen it all over the news – "

The Mass Resignation of 2021

" – and you've likely seen "Help Wanted" signs in at least every other window as you walk or drive through your city or town. The entire country is facing a labor shortage (the reasons for which could be a blog post all on their own) which, consequently, has led to a significant uptick in hiring campaigns. Many of our clients have come to us asking questions such as: How do we stand out among the many that are hiring? How do we communicate our unique value to potential candidates? How do we compete with out of state, virtual-only companies? Overall, we're seeing an increased need to refocus on company values and culture in order to recruit and retain talent. From social media posts with compelling videos, to LinkedIn strategies, we've helped clients tackle this hurdle head on in 2021 and don't expect that to change heading into the New Year.

Work from home life stuck for those that could

: After many industries settled into the work from home (wfh) reality in 2020, 2021 proved that some prefer wfh life. While many are unable to work from home (here's looking at you healthcare workers, hospitality professionals, manufacturing, construction and more), for the ones that can,

91% of workers

reported that they liked having the option. Why? Because home is where the wi-fi connects automatically – but also, work life balance and competing family priorities, to name a few. On top of this change, there has also been an increase in demand for remote work tools and products, leading to the need for marketing campaigns to reach people where they are (comfy on the couch under a giant blanket with their dog by their side).

Clubhouse launched and then fizzled for mainstream companies/users

: A swing and a miss. Clubhouse hit the scene in early 2020 with a promising platform idea and the exclusivity factor to boot. But it quickly fizzled for both companies and mainstream consumers on the app in 2021. Why? Likely because TikTok's and Instagram's visual components (namely bite-sized video content) won out with those of us spending a lot more time on the couch this year. Will Clubhouse make a comeback? Maybe, but we're not holding our breath and we're certainly not prioritizing a Clubhouse strategy for our clients heading into 2022.
That was just a quick snapshot at some of the trends we saw this year. But we're not one to look backward for too long…so, let's take a peek at what we think will heat up in 2022.
Start Anew in 2022 – Looking Forward
Here are just a few of the trends we think will take flight in 2022, beyond the ones already noted above:
Stay nimble, stay quick

: As quickly as the news cycle shifts from one major story to the next, the same goes for marketing trends and relevancy. We expect the need for a nimble and fast acting approach to campaign management to remain a top priority for marketers heading into 2022. For example, are we still using masks in photos/videos? Small things that make or break a campaign change overnight and are important to pay attention to as we deploy new projects for clients throughout the year.

Behavior change marketing on the rise

: Behavior change marketing (also known as social marketing) has been in high demand recently as the need for public health initiatives grows. From hand washing to vaccine efficacy, behavior change marketing is more important than ever, but the need to approach these campaigns holistically and carefully is increasingly important. If you need any help with behavior change marketing,

get in touch for a free consult

.

Stigma around talking about mental health is declining

: As our world continues to evolve in complex, scary, and often divided ways, the need to care for our minds and wellbeing is at the forefront of many marketing campaigns. After all, our mental health follows us wherever we go – to the office, to the gym, to the doctor, etc. – so it only makes sense that we acknowledge and integrate well being focused messaging into marketing campaigns.

Less aesthetic, more reality in influencer marketing

: Perfectly curated feeds, homes and faces are out – realism is in. As in, real life. TikTok in particular is forcing a shift away from the traditionally curated influencer to regular everyday people with messy kitchens and quick wit. None of this is to say that influencer marketing isn't going to grow, but here at Ethos, we're looking for a different kind of influencer.

E-commerce grows & brands take an 'always on' approach to business

: We live in a digital world. That goes for shopping habits too. Retailers are continuing to grow their e-commerce offerings with a mix of website sales and one-click social media shopping. In fact,

eight in 10 brands expect to use social media for selling in 2022

. Couple this with the fact that brands don't have to have 10,000 followers to promote links on Instagram anymore, and we're in business. To make the shopping experience even more seamless (and 24/7 enabled), brands are utilizing chatbots and artificial intelligence (AI) to engage with customers in an 'always on' capacity. Plus, this increases store efficiency and reduces costs by leveraging technology to either aid in sales or handle customer service inquiries. Another win for robots.

Shifting to voice input

: Last but not least, a trend that we see growing but aren't sure about the who, what, when, where, why, and how of it all right now is voice input in search engine marketing. For convenience purposes, many people are preferring voice searches over typing phrases into Google. What does this mean? We're not sure yet. Will we share more once we know more? Of course!

Non-Fungible Tokens (NFTs)

: A lot of movement is happening in the world of digital art and cryptocurrency – and the truth of the matter is that we are just getting started. These unique, one of a kind digital art pieces are causing a stir in everything from traditional art dealing to Hollywood film creation. Big companies are getting on board (see what

Nike

just did) and it's important for marketers to pay attention to this big cultural phenomenon that could change the way digital pieces are sold forever.
What trends do you see growing in 2022? Share this post, tag us on social, and comment with your suggestions. We'd love to hear your thoughts.
About Ethos
Ethos is a multiplatform branding agency that develops and executes integrated marketing campaigns across multiple channels for companies inside and outside of Maine. At Ethos, we believe that the most effective way to set a company's marketing course is by finding its core truth – its ethos. We know that once we discover and communicate that core truth, we can truly make a difference for each client's unique marketing and business objectives. With Ethos, you get more than a marketing agency. You get a long-term partner whose goals are your goals. Learn more about the Ethos approach and the work we've done for our clients. Want to have a conversation about your brand's core truth? Contact us!