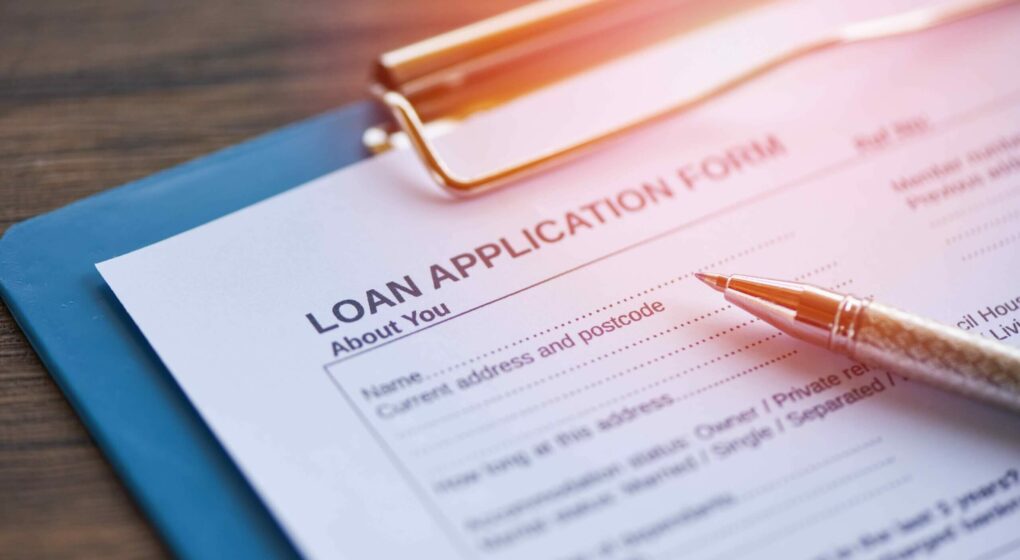 Are you making the most of your marketing efforts to improve your community bank or credit union's brand awareness? Ongoing brand awareness is especially important for community banks and credit unions who need to be top-of-mind when customers are ready to tackle whatever financial situations arise in their lives.
Before we dive into the how, let's take a step back and first define, what is brand awareness? Brand Awareness is how consumers learn to recognize and understand your business and what you offer. The greater your brand awareness, the better known you'll be in the marketplace, the more broadly familiar your logo and messages will be, and the more "common" your brand name will become.
Building a Strong Brand
As a bank or credit union, building a strong brand is critical for getting your name and your services in front of the consumer before they need you. If consumers don't know your bank's name, then how will they know to consider you when it's time to take care of their financial matters? Here are a few ways to grow and maintain brand awareness.
Keep branding consistent across consumer-facing channels
On any platform where a consumer might find your bank or credit union, make sure that your brand's "look and feel" is consistent. This means using the same colors, logos, fonts, and designs across all platforms and communications (website, social media, digital, and TV, print advertising, email, etc.)
Guest blog for relevant websites or publications in the financial industry
A great way to get your name out into the market is to meet your consumers where they're already spending time. There are many digital and print publications that a potential customer could already be consuming, so if you can post a blog or an article in one of those publications, you're offering them content with real value while also giving your brand more recognition.
Create useful, shareable content
Things like infographics are visually appealing and are also great fodder for social media in today's market. If you can put together snippets of content and/or graphics that are eye-catching, teach the reader something, or share a fun tidbit or fact, and make them easy to share, you're essentially letting the market build brand awareness for you.
Reaching Your Audience
Once you've started to build a strong brand, the next step is to communicate that brand to your desired audience. There are many ways to reach your desired consumers, and below, we'll touch on 5 key tactics you can employ to start sharing your brand with the larger market.
1.) Digital Video
Short videos (15-30-second clips) are a great way to reach more targeted audiences and to build and reinforce brand awareness. Using video on social platforms like Facebook, Instagram, and YouTube, in addition to using it through programmatic advertising channels, creates a good breadth of exposure. Video is the single most effective form of content for creating a high level of engagement on social media. Digital video also supplements other advertising you might do through network or cable buys, allowing you to target that hard-to-reach segment of the market that remains disconnected from television. Video also has the richest brand impression available, and if done right, it offers strong targeting capabilities. While there are downsides to video — it can be costly to produce, and it's not the most effective driver of online traffic or conversions — it can help tremendously in developing brand recognition.
2.) Remarketing
Remarketing is a widely used technique that targets users who have previously visited your website with both display and text ads that include calls-to-action (CTAs). These ads encourage visitors to return to and reengage with your website. Often these types of ads are used to reinforce or build upon the brand message to which they have already been exposed. Remarketing ads deepen brand awareness and expose consumers to your message and your offerings with each repeat encounter. Remarketing can also be used as a technique for cross-selling to current customers to further increase their brand loyalty.
Remarketing is a powerful tool because its supports and amplifies many other types of marketing that you already have in place. These types of ads often have strong conversion rates and work very effectively for ongoing communications when you just want to keep your bank or credit union top-of-mind for your audience. While generating good creative for remarketing ads can be expensive, the investment is often worthwhile. The only thing to be careful of here is overdoing it and making your consumers feel inundated with ads, or like you're "following" them all over the internet. Make sure to use 'frequency caps' to keep this from happening.
3.) Content Marketing
You may have heard the common adage "content is king" uttered more than once over the past few years, and that thought still rings true. While the most effective types of content may vary, it is always a smart practice to be developing and publishing quality content on your own website and social channels. Developing a blogging strategy is a helpful practice in growing your own organic visibility as websites are a great place to share thought-leadership pieces and implement SEO that will drive traffic to your website. As mentioned earlier, guest posting is also a powerful way to get your content out there and your brand name across platforms besides your own. There are other ways to share content as well, including partnering with a related business (either co-creating a piece of content, or sharing each other's content across your respective channels), and leveraging influencers in your space who can help you tap into your target audience.
4.) Social Media
Most businesses simply can't succeed these days without leveraging social media in some form. With a low cost per impression and strong targeting capabilities, social media is a great way to deliver your brand message to your customers. It also provides great reach, and a unique platform for giving a name, a "face," and a personality to your brand. Since the foundation of social media is, well, social, it's a great place for brands to build connections with their customers. Most social media is relatively quick to deploy and generating the creative and images used across social is fairly inexpensive. Social media also supports remarketing and targeting efforts you might already have in place and allows you to create advertisements as "native" content, making it much easier (and less annoying) for your customers to consume. Most impressions and traffic from social channels will be from mobile devices, which can be harder to convert, but in today's hyper-social, hyper-digital world, it's become a non-negotiable.
5.) Broadcast
Broadcast and cable media are much more traditional paths to building brand awareness for your bank or credit union. Used alone, linear TV, as it is called, may not bring (?) enough to today's marketing to create adequate awareness for your bank or compel your target audience to act. As part of a larger plan, however, broadcast can be an effective piece of the puzzle. It's another channel where you can give personality and life to your brand, and reinforce the message around what you're about, who you serve, and what you offer to your customers.
The Takeaway
Brand awareness is not built overnight, and even with a strong brand, it takes consistent efforts to reach your customers and to keep that dialogue open. Like in many industries, creating brand awareness and new customer relationships in banking requires continuous touchpoints in order for a prospect to understand and act on your message. By building and deploying an integrated marketing approach utilizing many different methods of brand building and engagement, you're giving your bank or credit union the best chance at becoming a powerful force in the banking industry.
---
About Ethos
Ethos is a multiplatform branding agency that develops and executes integrated marketing campaigns across multiple channels for companies inside and outside of Maine.
At Ethos, we believe that the most effective way to set a company's marketing course is by finding its core truth – its ethos. We know that once we discover and communicate that core truth, we can truly make a difference for each client's unique marketing and business objectives.
With Ethos, you get more than a marketing agency. You get a long-term partner whose goals are your goals.
Learn more about the Ethos approach and the work we've done for our clients. Want to have a conversation about your brand's core truth? Contact us!