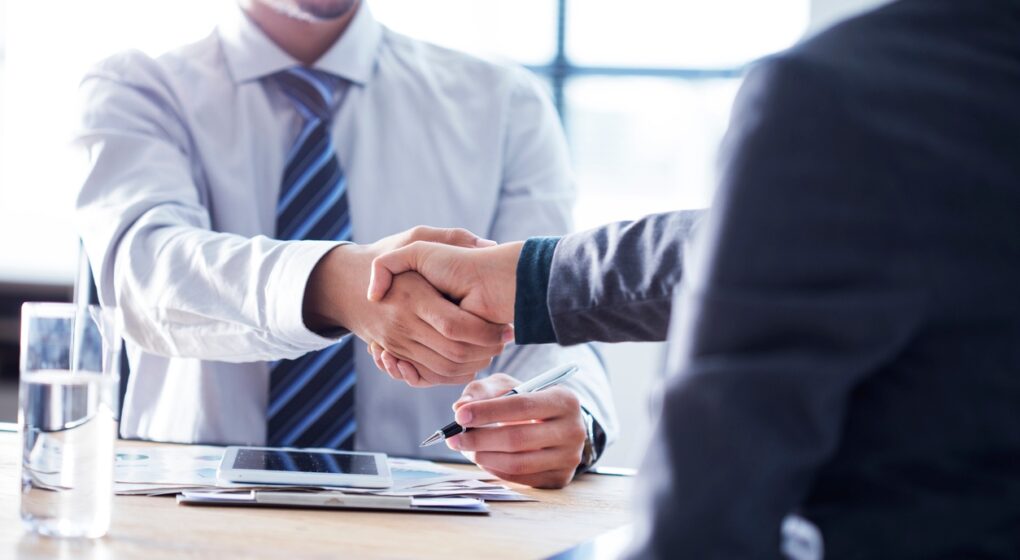 When it comes to winning new customers for community banks, it's all about customer inertia – the consumer tendency to remain with the bank they currently have. Let's face it, once you have them, it's difficult to lose banking customers. That may not sound like much of an obstacle, until you realize that inertia works for your competitors, too, making it even tougher to attract new customers.
So, what's a community bank to do?
It's Difficult to Lose Customers
Survey after survey shows that more than 90 percent of bank customers are satisfied with their banking relationships. That leaves less than 10 percent of banking customers who are "in play" (i.e. not satisfied with their current bank). And even those customers are slow to act.
Why? Remember the financial crisis when banks hit customers with big fees? Even then, consumers did not typically make a change. The reality is it takes work to switch over to a new bank – transferring auto payments, direct deposits, ordering checks and the like. You really have to upset a customer to cause them to leave your financial institution.
The Planet Fitness Effect
Planet Fitness is a master at using inertia to their advantage. They begin by charging low fees that are automatically charged to a credit card each month. They know that chances are a customer will stop using their facilities, but it takes a certain amount of effort on the customer's part to cancel the membership (usually a trip to the local Planet Fitness).
And here's the rub: because it's more painful to make a change, most customers simply let the charges ride and incur months and even years of charges before making a change.
It's the same with bank customers. Oftentimes, it's more painful to switch banks than to stick with a suboptimal relationship. If you happen to be the bank in this scenario, inertia is working for you.
But if you're the one trying to acquire the customers, you've got to overcome the inertia barrier. So, what can a community bank do to acquire new customers, especially those who are a potential source of low cost deposits?
The Key to the Deposit is the Loan
If you're looking for new deposit customers, often the key to that deposit is a loan. Why? Because when a customer is in the market for a loan, they will often do vigorous research to find the best rates for their home equity loan, mortgage, or car loan.
When that happens that customer – be it your or your competitor's – is in play. And that's when smart community bank marketers are well positioned to take advantage of the potential change to inertia.
4 Must-Dos to Attract In-Play Banking Customers
You might think that in order to win these customers you simply have to offer the lowest loan rates. But actually, that's not the case. The community bank that positions based on the lowest price may not be in business when the tide finally goes out.
The best way to position your credit union or community bank to take advantage of inertia change, is to make sure you've set the stage beforehand with the following 4 must-dos:
Must-do #1: Treat customers well. If you make your customers happy, the next time one of their friends, relatives, colleagues, fellow train rider, asks about banks, they will gladly give you a referral.
Must-do #2: Create a strong web presence. Use search engine optimization (SEO) and paid search campaigns to create a strong web presence. Doing so will have your website at the forefront the moment a potential customer comes into play.
Must-do #3: Develop a strong brand, one that connects with customers on an emotional level. Read about how Maine's First National Bank accomplished this to impressive results.
Must-do #4: Promote your brand consistently. When the time comes to explore new loan options, your community bank will rise to the top of the consideration set.
The Takeaway
Customers willing to change banks are few and far between. The key to attracting new deposit customers is the loan, and the key to attracting new loan customers is not by offering the lowest rate, but rather by investing the time to build a cohesive, strong brand that customers trust will treat them well and look out for their best interests, and that can be found easily in the digital world.
---
About Ethos
Ethos is a multiplatform branding agency that develops and executes integrated marketing campaigns across multiple channels for companies inside and outside of Maine.
At Ethos, we believe that the most effective way to set a company's marketing course is by finding its core truth – its ethos. We know that once we discover and communicate that core truth, we can truly make a difference for each client's unique marketing and business objectives.
With Ethos, you get more than a marketing agency. You get a long-term partner whose goals are your goals.
Learn more about the Ethos approach and the work we've done for our clients. Want to have a conversation about your brand's core truth? Contact us!