High Peaks
Wanted: New brand, new packaging, and a new microsite to launch quickly
Services
Strategy
Creative Services
Website Development
Team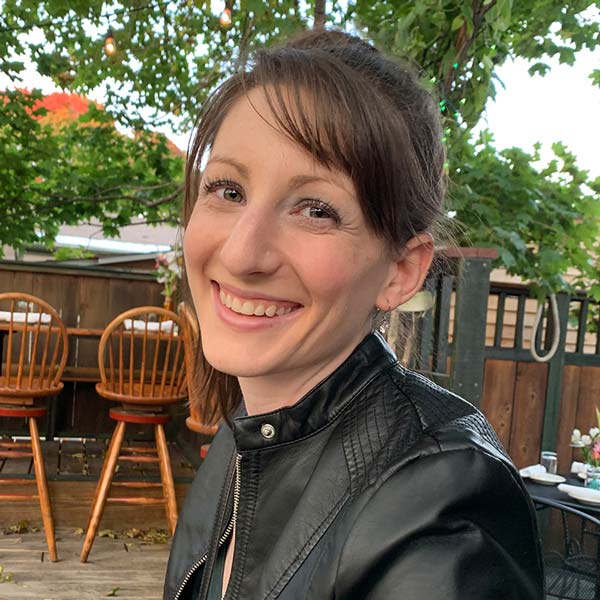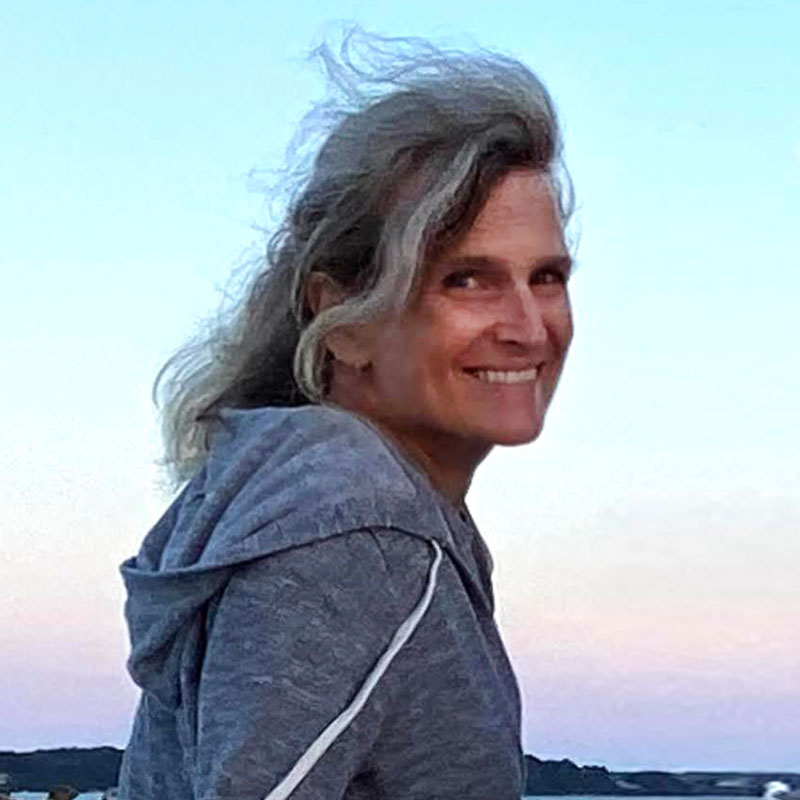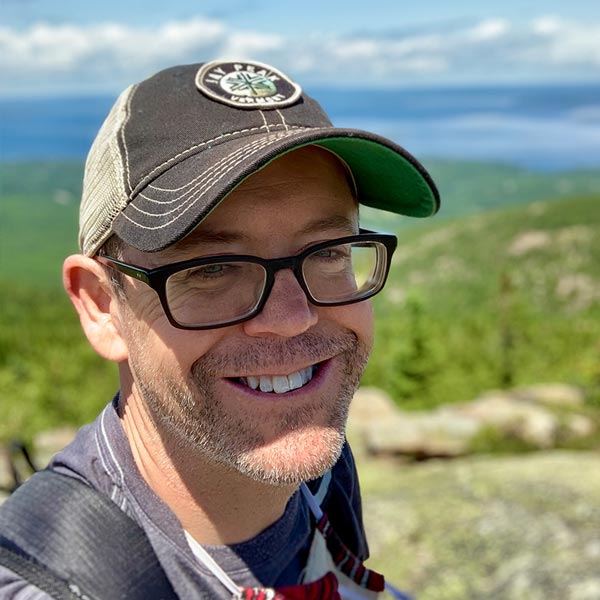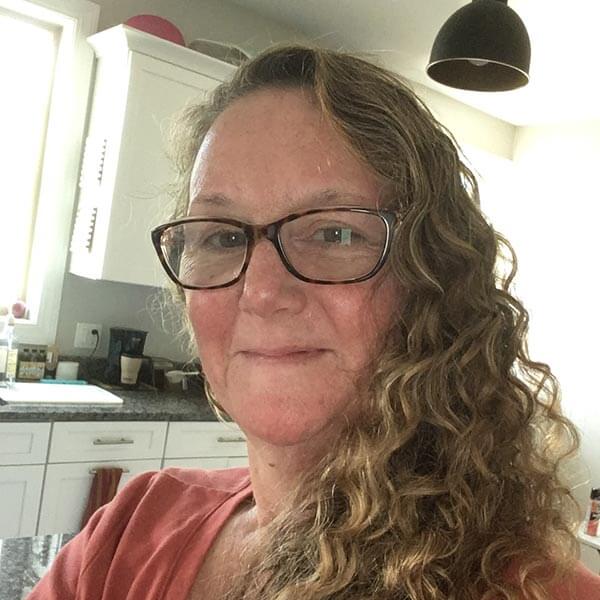 Discover the Good Stuff of Life
When long-time organic sausage manufacturing company Bilinski's first approached Ethos about launching a new brand, we were immediately intrigued. When they told us the new product was going to be a plant-based sausage aimed at flexitarian consumers, we were over the moon.
---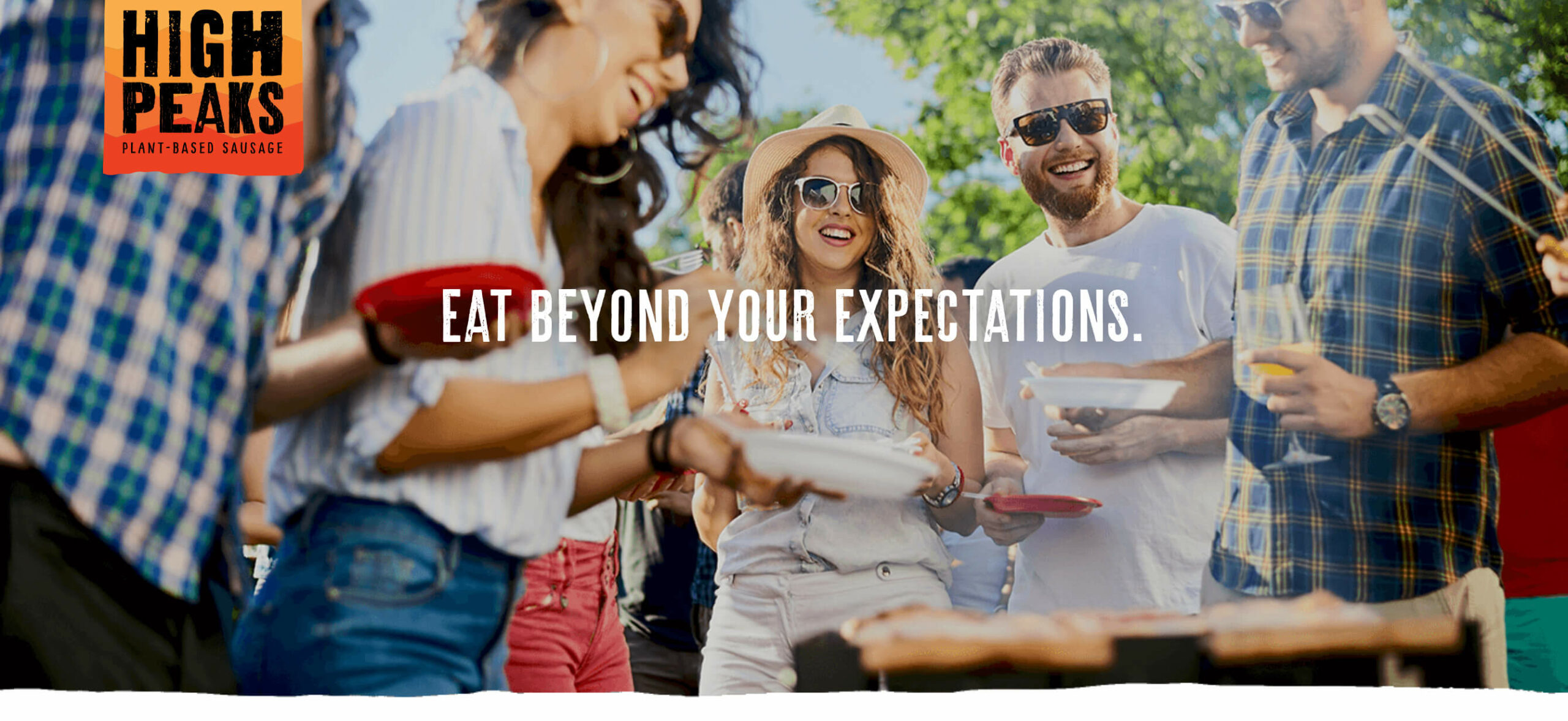 ---

---
Over the next few months the Ethos team developed a name, brand look and feel, packaging, and microsite to bring the product and story to life. The goal? To challenge everything consumers thought they knew about sausage and gain the support of key retailers along the way.
---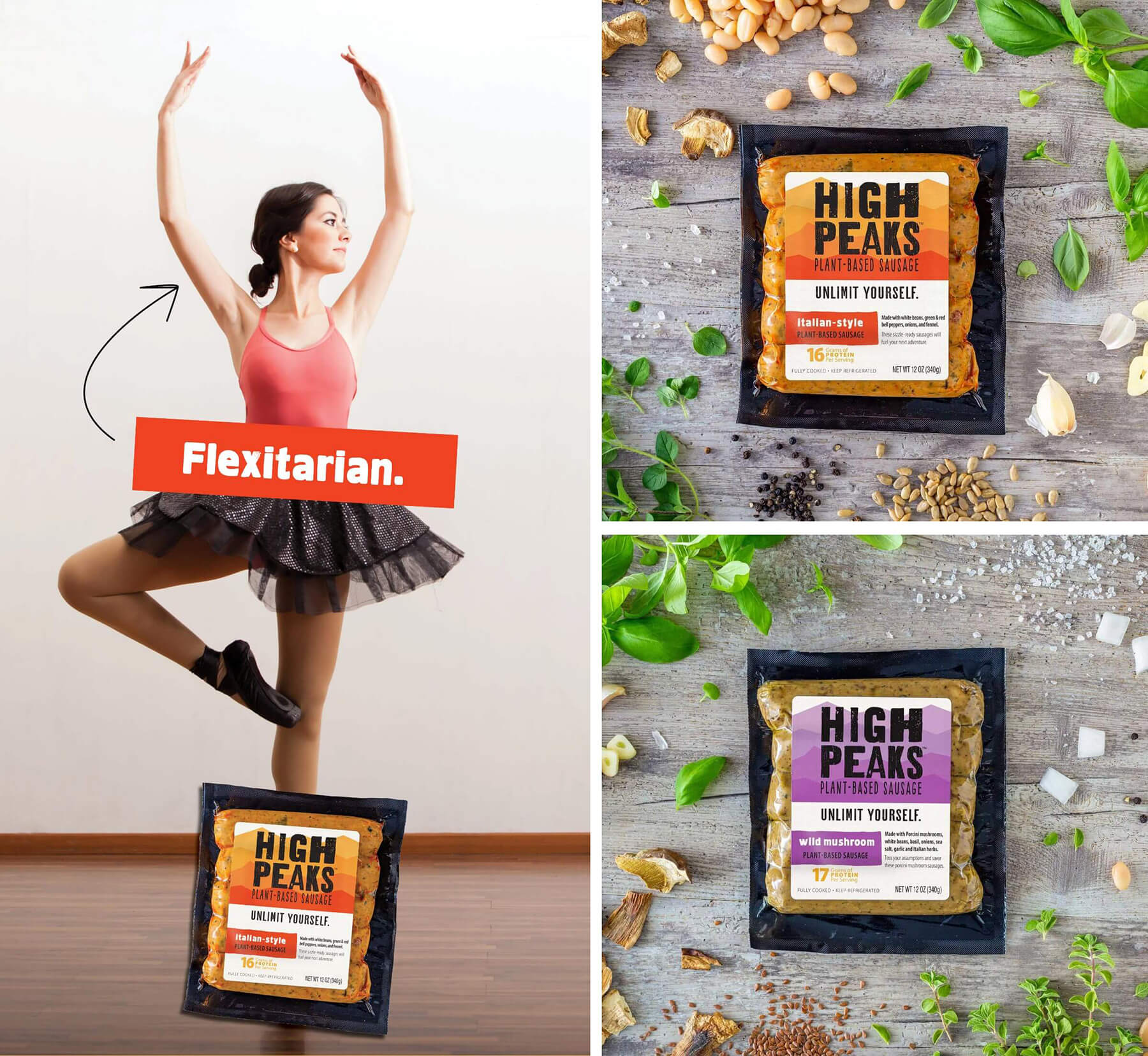 ---
Vegetarian sausages?
Informed by the insight that most consumers were 'wary' of vegetarian sausages, we quickly recognized that our task was not just to help launch a new plant-based sausage, but rather, to rethink the sausage category as a whole.
---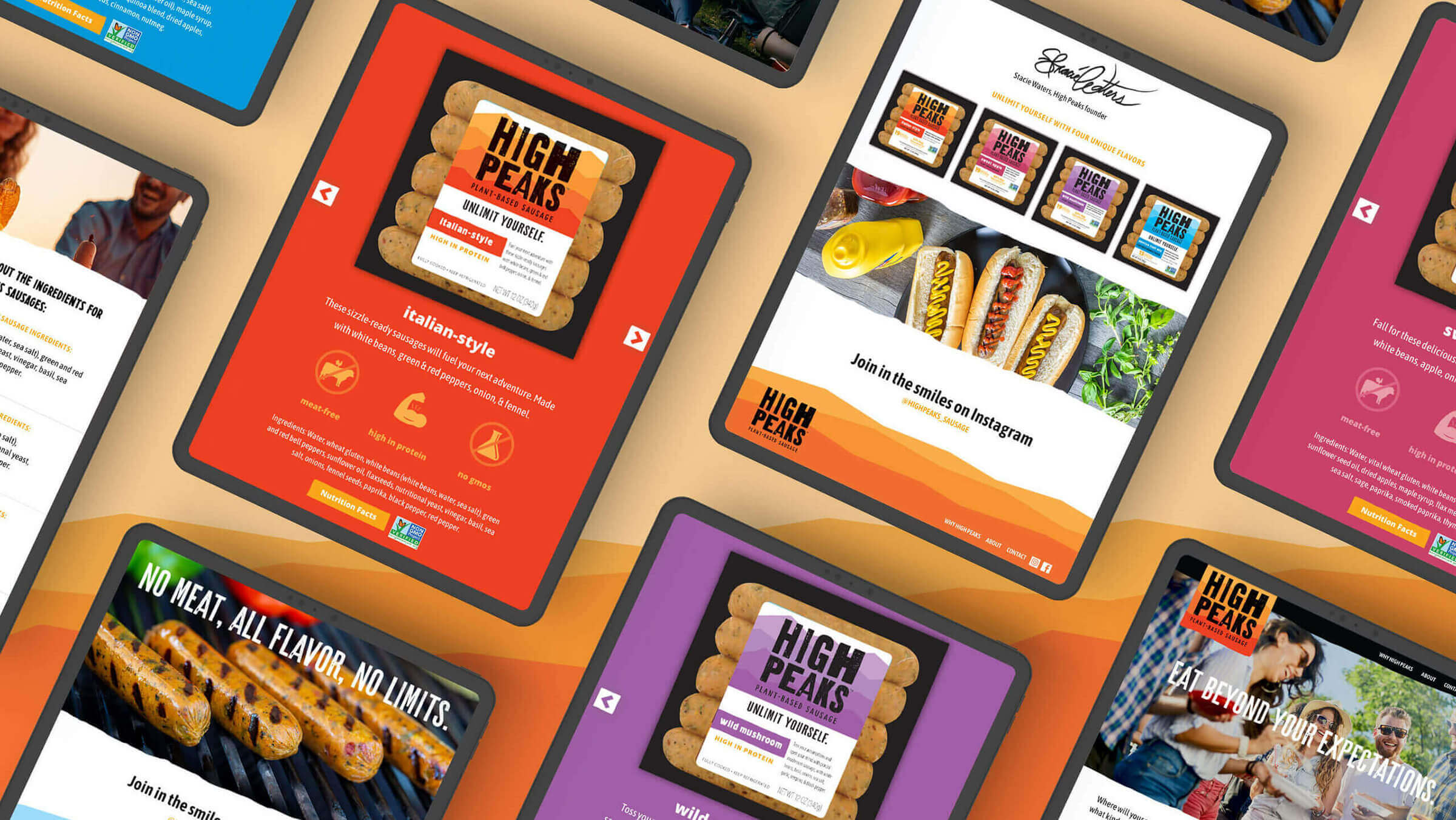 ---
With that task in mind, we developed a Brand DNA and messaging platform that spoke not just to vegetarians, but also to flexitarians, omnivores, and carnivores alike—all those seeking a balanced, healthy and adventurous lifestyle. High Peaks challenged consumers to rethink sausage and unlimit themselves both in how they live and how they eat.
What emerged was an adventurous sausage brand without limits—for Flexitarians, Vegetarians, even the Eat-Whatever-You-Want-Itarians.
---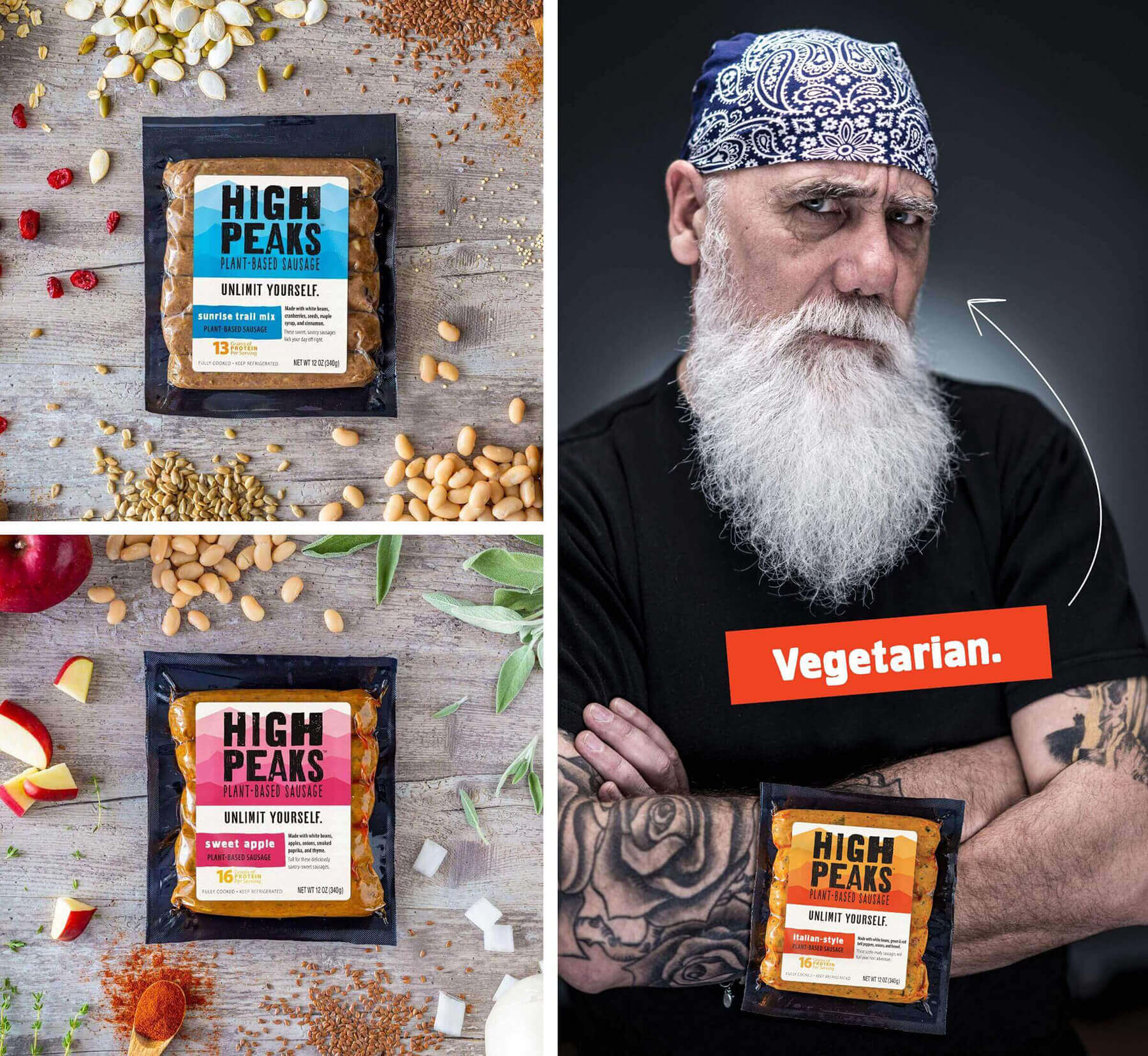 ---
#ItsAllGood
Instead of creating individual pages for each of the four flavors of sausage, all flavors appear on individual tThe end result was a package design that aligned with consumer needs, provided some much-needed energy to an increasingly staid category, and convinced key retailers to welcome the product into their stores.
---

---
Within 3-6 months, High Peaks Sausage was in key markets, and retailers such as Harris Teeter, Heinen's Grocery, Lucky's Market, Fresh Thyme, and Market of Choice were carrying it. It really is all good.
---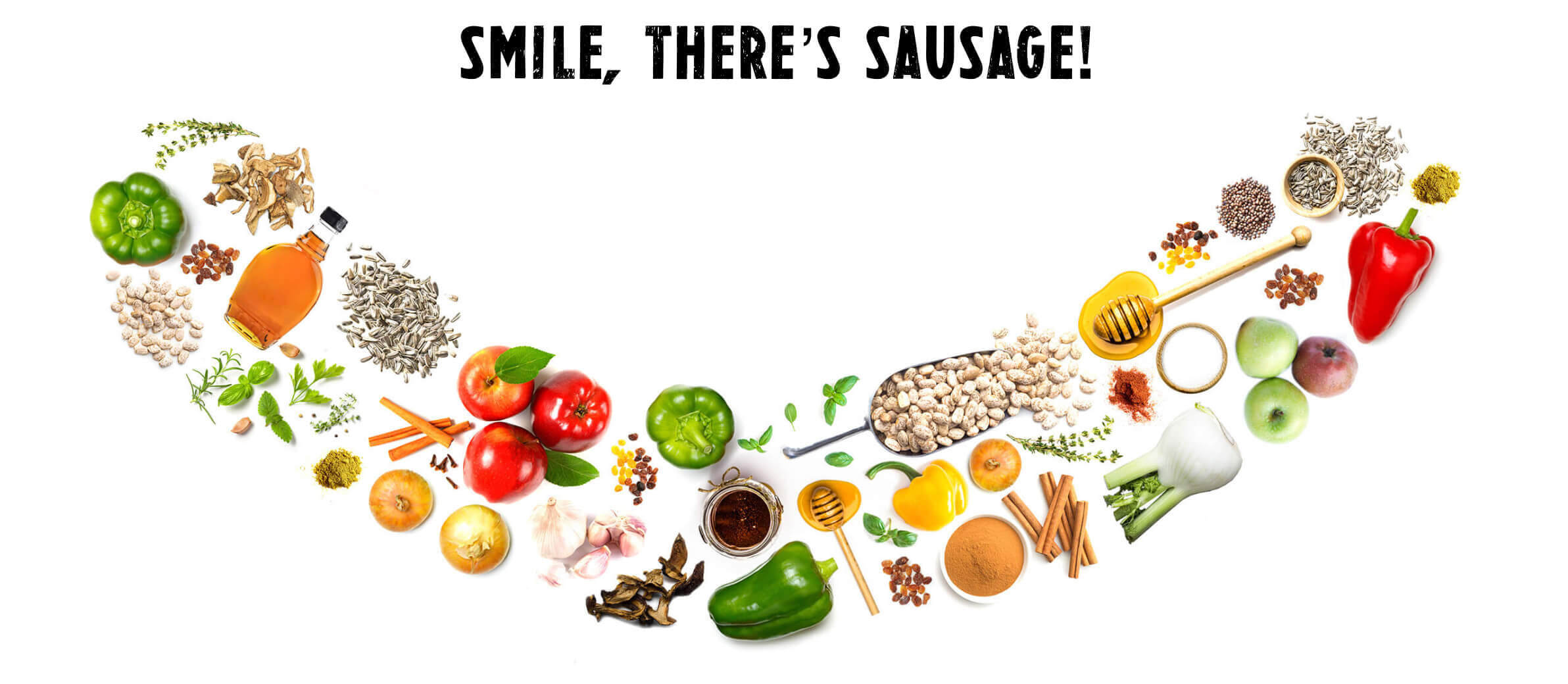 ---