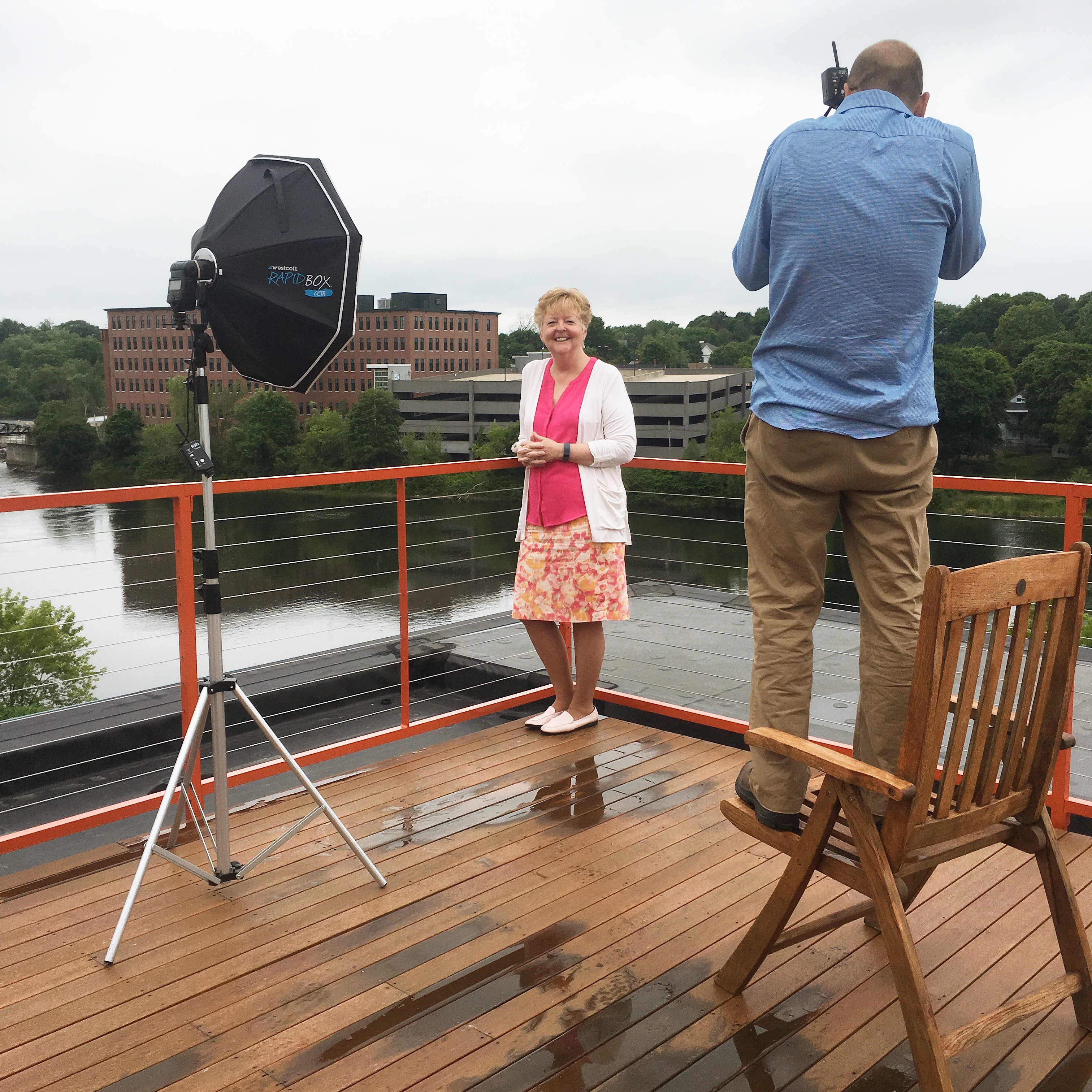 Westbrook Mayor Colleen Hilton Visits Ethos|VONT for Mainebiz Photoshoot
With commercial spaces dwindling in Portland and rental rates on the rise, businesses (and families) are beginning to branch out to neighboring spaces such as Westbrook and Gorham for faster permitting, lower prices and bigger opportunities.
Of course, this isn't news to us here at Ethos | VONT. We've been firmly planted in Westbrook's evolving downtown for 10 years, only recently moving just a hop, skip, and a jump from our converted foundry building on Main Street to a newer waterfront office space on the Presumpscot River.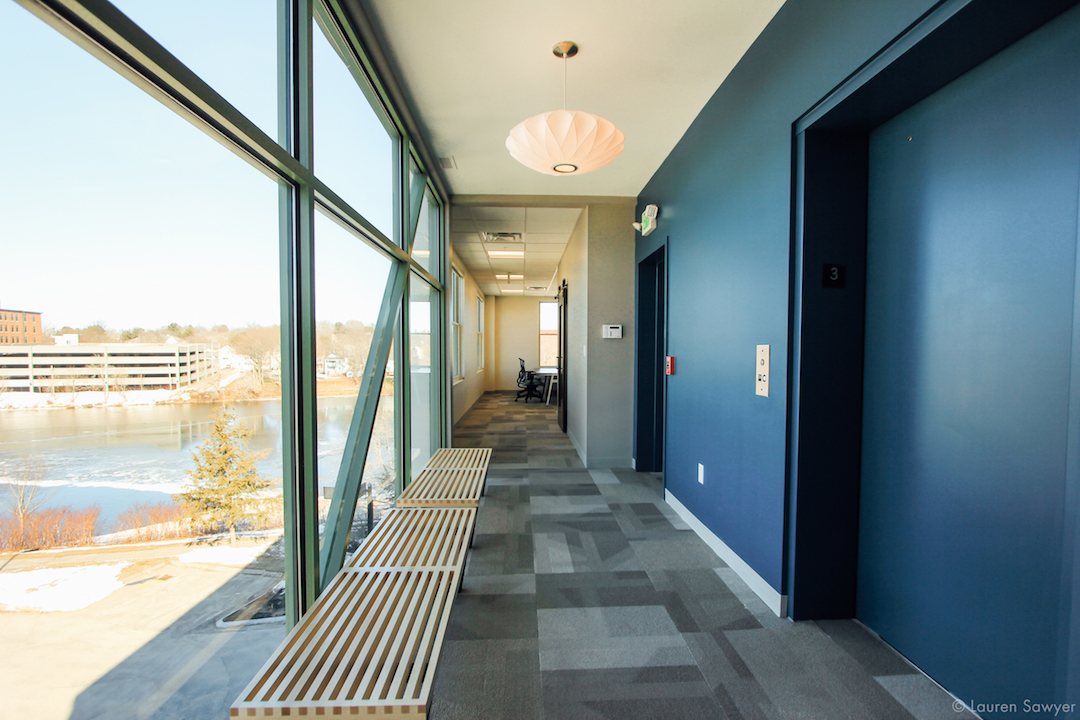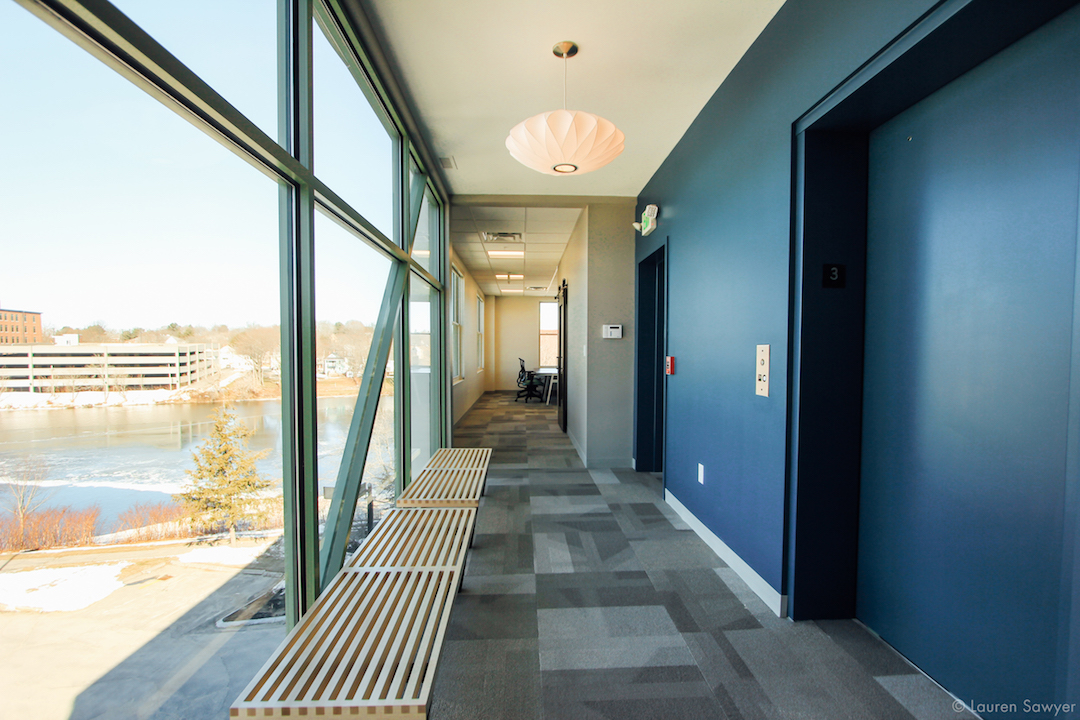 Back in 2006, we took a gamble on Westbrook and moved our offices to a 6,000 square-foot historic building that once served as a foundry on Main Street. When we outgrew the old space we considered an expansion, or a move to Portland, but instead decided to stay in "the 'brook," recommitting our business to the growing economic and cultural hub.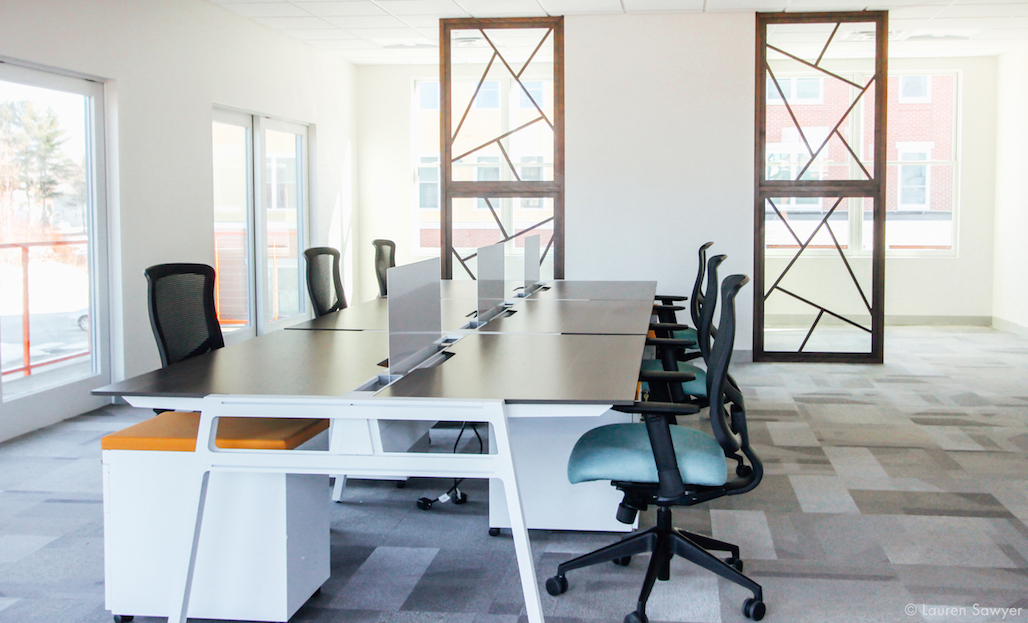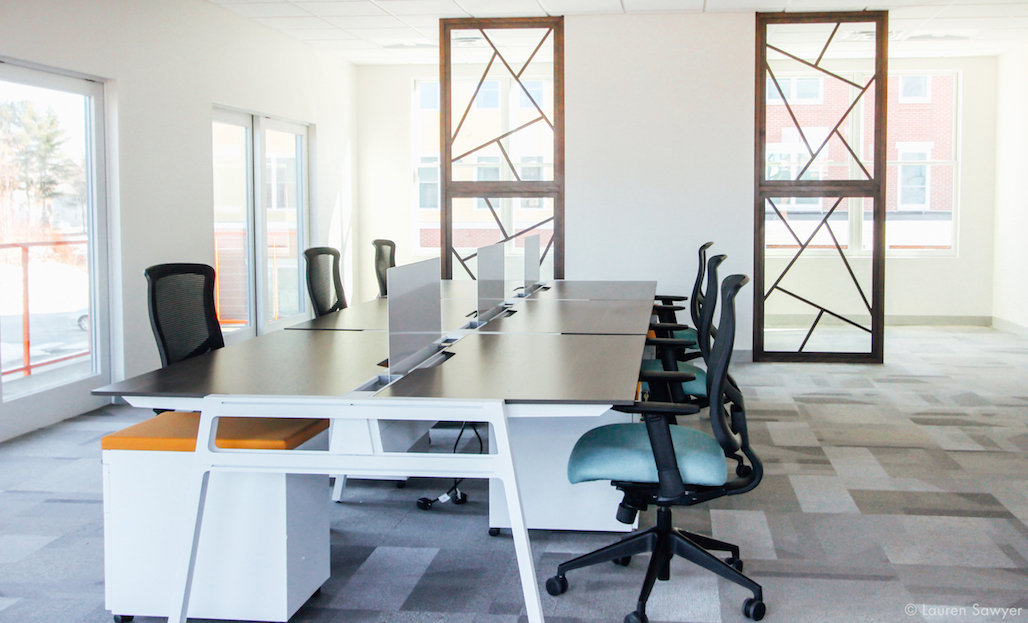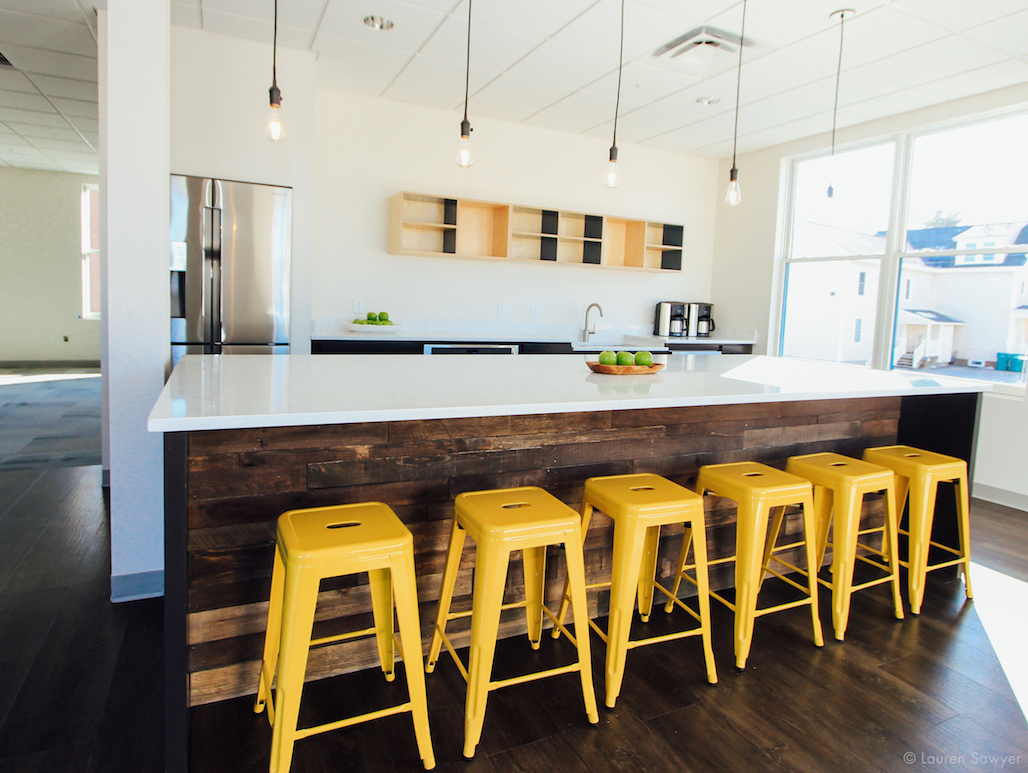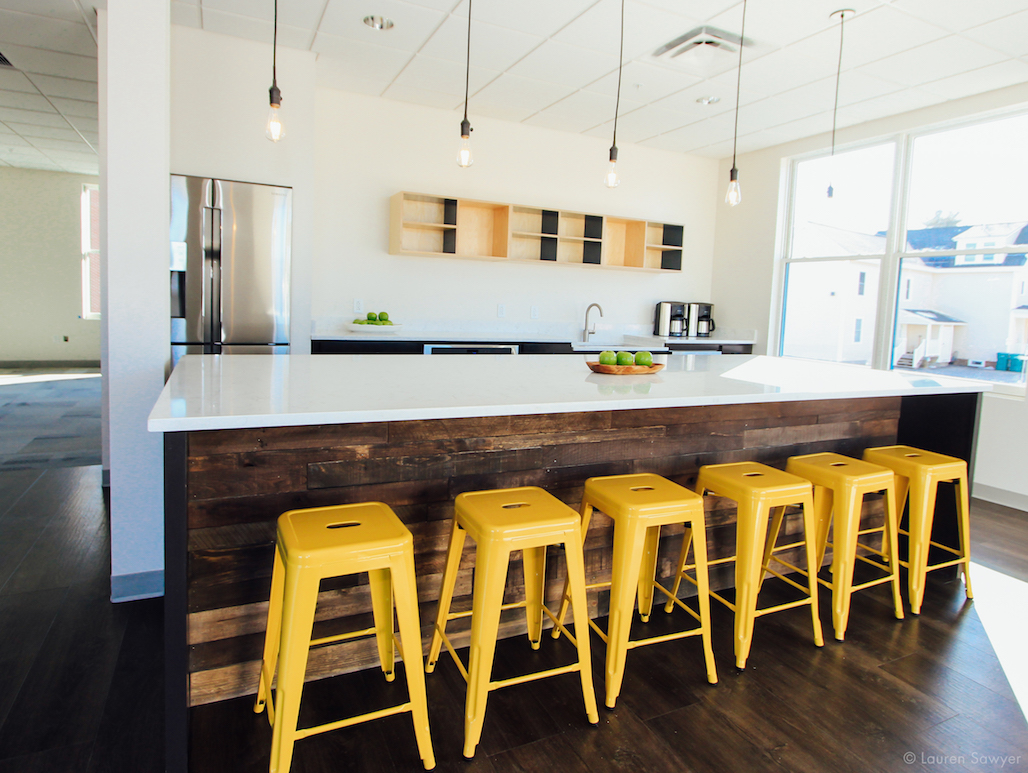 According to Glenn Rudberg, one of the partners here at Ethos, "You don't need an expensive Portland address to do good work, but you do need a group of talented people who want to work hard, support each other's success, and really believe in putting the client first."
We couldn't be happier with our new space, and recently had the pleasure of hosting Westbrook Mayor Colleen Hilton for a photo shoot up on our rooftop deck. Luckily, there were no Wessie the Presumpscot Python sightings during her visit!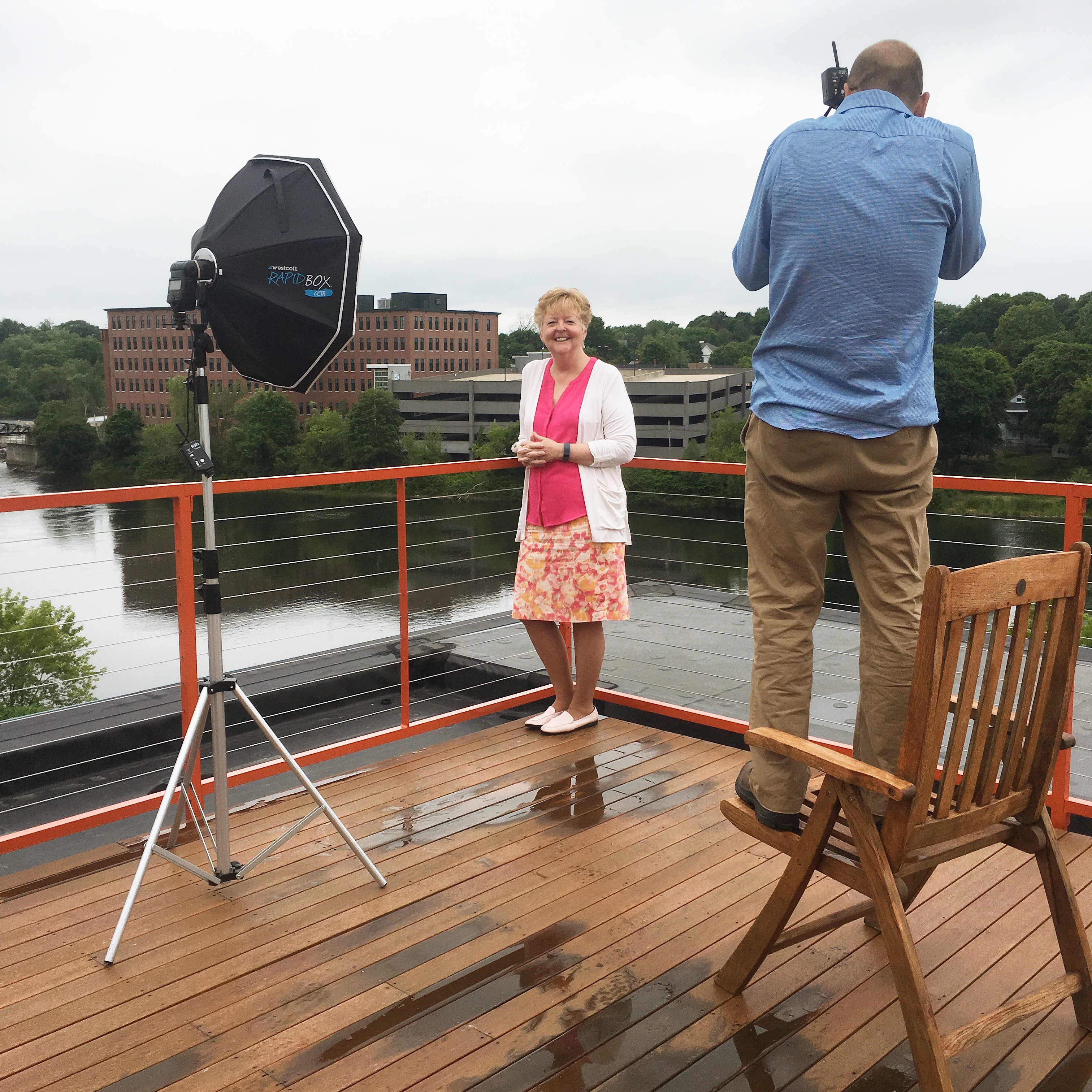 Later, Mayor Hilton spoke with reporters from Maine Biz about Westbrook's continued growth and her hopes for the future of the city. Check out the full article here!
---
About Ethos
Ethos is a multiplatform branding agency that develops and executes integrated marketing campaigns across multiple channels for companies throughout the Northeast and beyond.
At Ethos, we believe that the most effective way to set a company's marketing course is by finding its core truth – it's ethos. We know that once we discover and communicate that core truth, we can truly make a difference to each client's unique marketing and business objectives.
With Ethos, you get more than a Maine marketing agency. You get a long-term partner whose goals are your goals.
Learn more about the Ethos approach and the work we've done for our clients. Want to have a conversation about your brand's core truth? Contact us!