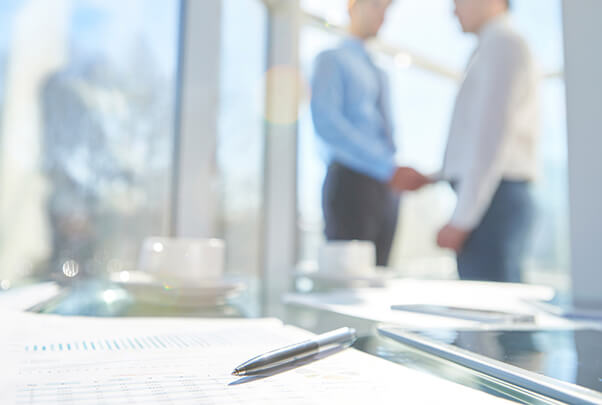 (Portland, ME) Integra Strategic Technologies Consulting, LLC of Portland, ME and VONT, LLC of Westbrook, ME today announced that the two companies have combined to create a premier web development and digital marketing agency. Integra, a pioneering web development company with a special expertise in creating e-commerce websites and custom web software, will re-locate its offices to VONT's Westbrook location after the start of the year.
"Integra and VONT have successfully collaborated on joint web development and marketing projects for several years," said Tom Gale, President of VONT, a leading digital marketing agency with clients in the higher education, consumer packaged goods, tourism and e-commerce segments. "Bringing our two companies together under the VONT moniker will deepen and enhance the web development and digital advertising depth we bring to our clients."
Established in 2001, Integra has more than a decade of experience helping companies succeed in the digital space. Integra develops e-commerce-based websites, content management systems and sophisticated web-based applications for clients such as the Specialty Food Association, Hutchins Trucking, the Maine Credit Union League, and The Maine Association of Nonprofits.
VONT also develops websites and digital advertising campaigns for its clients. Founded in 2007 by Ethos, a leading branding and marketing agency, VONT excels in bringing brands to life in the digital space with high-performing websites and strategic digital marketing campaigns. VONT manages a multimillion-dollar portfolio of Google, Bing, Yahoo, Facebook, Twitter and LinkedIn advertising campaigns for dozens of clients such as Boston University, Oakhurst Dairy, Udi's Gluten Free, Glutino and the Wild Blueberry Association of North America.
"VONT's digital marketing expertise and Integra's e-commerce development track record provide a powerful combination for e-merchants and other businesses," said Tim Brooks, the founder of Integra and VONT's new Director of Web Development. "By combining with VONT, we are able to provide our clients with much needed digital marketing capabilities to help them succeed in the digital space."
###
About VONT
VONT is a digital marketing agency dedicated exclusively to helping clients succeed on the web, social media, and other online marketing channels. VONT designs and develops high performing websites and online advertising campaigns. The agency manages search engine marketing campaigns and targeted social media campaigns that deliver measurable results and high returns on investment. The VONT team works closely with co-founder Ethos, a full service, multi-platform branding and marketing agency, to deliver integrated marketing communications across multiple channels for clients. For more information, visit http://www.vontweb.com.
About Integra
Integra Strategic Technologies Consulting provides web strategy consulting, website design and development to businesses throughout New England. Integra works with companies to understand the overall business strategy and target audience to design and develop a set of online tools to help meet their strategic objectives. For more information, see http://www.integrastrategic.com.
About Ethos
Established in 1999, Ethos is a leading full-service branding agency that delivers compelling brand communication across multiple platforms. Ethos specializes in the areas of consumer packaged goods, healthcare, financial services and tourism. The Ethos team includes brand and marketing strategists, public relations and social media professionals, copywriters, creative professionals and media planners and buyers. In 2007 Ethos founded VONT, a digital marketing agency, to deliver integrated marketing communications across multiple channels for clients. For more information, visit https://www.ethos-marketing.com.