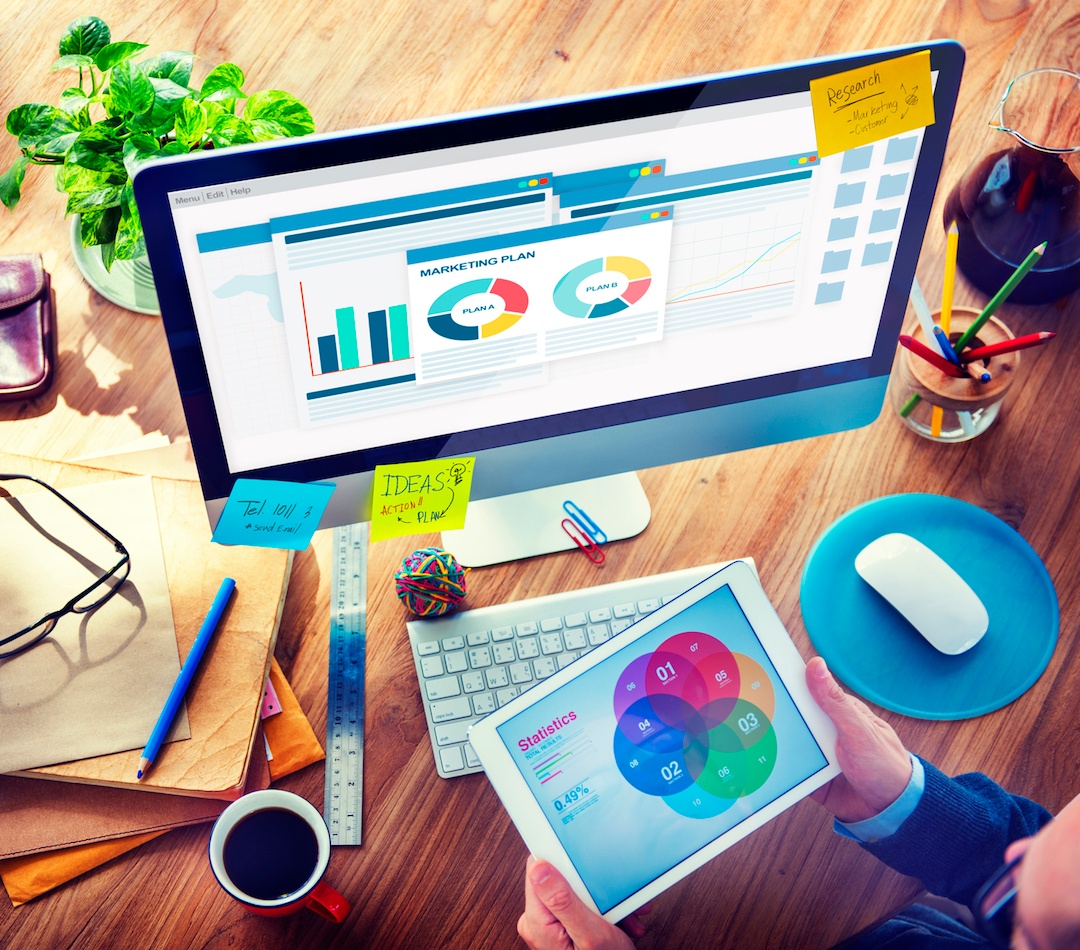 Analytics 101: How to Measure Your Social Media Marketing
In case you missed last month's Social Media Breakfast Maine, here's a recap of our own Social Media Strategist Suzanne Madore's presentation on social media analytics.
In a 2014 survey by Marketing Profs, it was revealed that 70% of marketers say they still cannot quantify the ROI of their social media marketing efforts. That survey may be a few years old at this point, but I'm certain the percentage is still over 50%. For an area in marketing that is swimming in data, this seems absurd – but for those of us in it, it's not surprising or unusual, maybe just a little bit sad.
One of the big reasons I think this statistic holds true is analysis paralysis. There is just SO much data out there – we're afraid of picking the wrong data point and missing or overlooking another one. Regardless of how you access your social media data, it's overwhelming, and instead of trying to make any real business sense out of the information, many just run away from the data.
But just because there are hundreds of metrics to review, doesn't mean that you need to pay attention every one of them. First, figure out what is important to you and your business (think: goals and objectives), then use social media analytics to help you answer some of those nagging questions:
Are you reaching qualified people?
Are you engaging with qualified people?
How many of your social media fans are inquiring about your product or service?
How many of them actually become customers?
Despite the endless columns and tabs of a Facebook Insights' report, there are no columns that directly answer those questions, so you'll have to do a little work. Start by dividing your analytics data into four buckets, each of which corresponds with one of the questions above:
Engagement: this includes clicks, likes, retweets, comments, shares and photo/video views. Volume, as well as sentiment, is important here to help determine who and what is relevant.
Reach: typically measured in impressions. Also consider frequency and relevance (i.e. are the people that are seeing your message part of your target audience? If not, they probably aren't relevant.)
Leads/Conversions: generally includes form completions, subscriptions downloads, app installs, and other specific actions taken by a consumer.
Leads and conversations are generally the hardest around which to draw precise lines. Why? Because unless social media was the "last touch" before the conversion, it typically won't get credit – at least not via quantitative analytics programs. For example – if a consumer sees a brand on social media, then goes back the next day and Googles the product because they can't remember the website, and subsequently makes a purchase – that conversion will be attributed to organic search, even though the interaction initiated on social.
The bottom line? Analytics are only one piece of the puzzle. They're a great tool, but require constant monitoring, tweaking and interpretation…and a grain of salt.
So as you wrap up this post and get back to kicking some social media analytics butt, here are 5 pointers to help you stay on track:
Measure what matters to you. Just because there are hundreds of data points doesn't mean they are all relevant to your business. Track what helps you and your business or organization.
Keep data relevant. Social media analytics are just a bunch of numbers. You're telling a story on social media, so let your data support and improve your storytelling abilities.
Write something down. I don't mean make a crazy spreadsheet or an 80-page presentation, unless that's your thing…but create something that you can track over time. You WILL start noticing trends!
Think outside the social silo. Unless 100% of your business is on social media, look outside of social media for what is resonating and try to correlate the information. Social media is just a tool and only one piece of your business' marketing
Set a regular review schedule. Don't have to dive deep daily, or even weekly? Find a routine that makes sense and that you can commit to. If you're a day late or miss one, don't beat yourself up about it. Just keep on trackin'!
---
About Ethos
Ethos is a multiplatform branding agency that develops and executes integrated marketing campaigns across multiple channels for companies inside and outside Maine.
At Ethos, we believe that the most effective way to set a company's marketing course is by finding its core truth – it's ethos. We know that once we discover and communicate that core truth, we can truly make a difference to each client's unique marketing and business objectives.
With Ethos, you get more than a Maine marketing agency. You get a long-term partner whose goals are your goals.
Learn more about the Ethos approach and the work we've done for our clients. Want to have a conversation about your brand's core truth? Contact us!