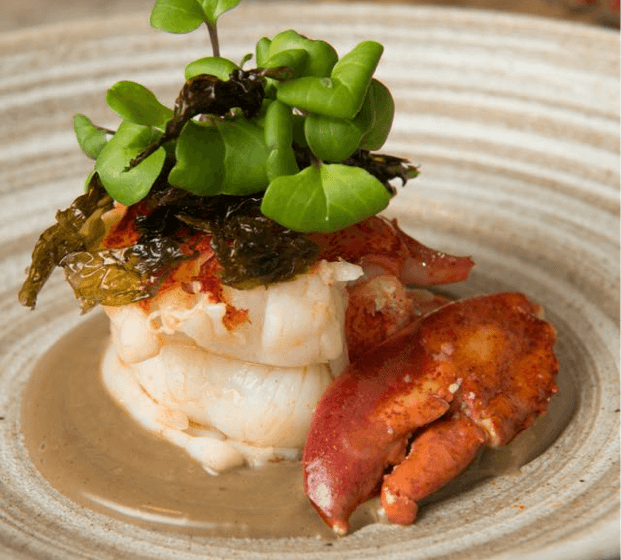 Newsrooms and reporters are stretched thin these days and it's increasingly difficult to grab and hold their attention – so much so that you may be asking yourself if public relations events are worth the risk, the cost, and the enormous effort. Admittedly, when a client comes to us saying, "let's do an event," we give it a lot of thought before jumping in. The reason: pulling off a successful PR event that gains headlines for your brand can be tricky. That said, it can be done.
The folks at the Wild Blueberry Association of North America recently challenged our PR team to find ways to increase appreciation for Wild Foods, especially Wild Blueberries, because of their superior taste, health attributes, and overall wildness. We weighed the pro and cons and decided to put on a high-profile media dinner event in New York City.
Here are some of tactics we used to pull it off in style:
1. Find a Solid Angle
To start a meaningful conversation about the attraction and significance of Wild Foods it was clear that we needed to develop a newsworthy concept. We started to contemplate how Wild Foods fit in the spectrum of organic, gluten free, non-GMO foods. At the same time, we undertook market research to understand consumer preference for Wild Foods. It was clear that Wild Foods were part of a story that had not fully been told.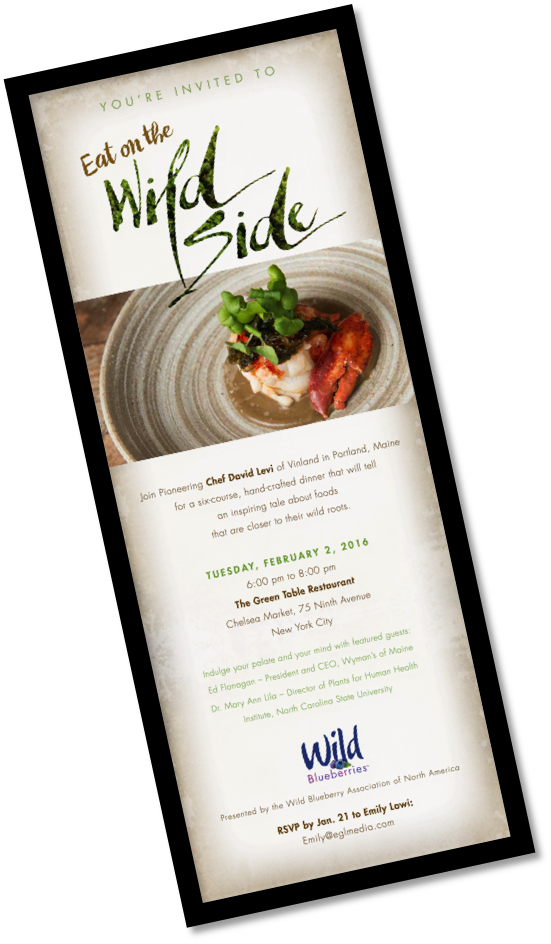 Invitation to Eat on the Wild Side
2. Conceptualize the Event and Offer Something Unique
In order to foster a meaningful conversation about Wild Foods, it was clear that a dinner was needed. We called it "Eat on the Wild Side" and invited some of America's leading health, nutrition, and food influencers. But to pull off something truly extraordinary, we needed a brilliant and uncompromising chef who would excite media in New York City. When we met David Levi, executive chef and owner of Vinland in Portland, Maine, we knew we had found our quintessential Wild Foods chef. David stakes his reputation on serving wild foods prepared with ancient techniques and is using a range of wild ingredients sourced in Maine, such as seafood, seaweed, mushrooms, and his very favorite fruit, Wild Blueberries. When it opened in 2014, Vinland made headlines as Maine's first restaurant to use 100% local ingredients in every dish (and yes, that's down to the butter, spices, and vinegar).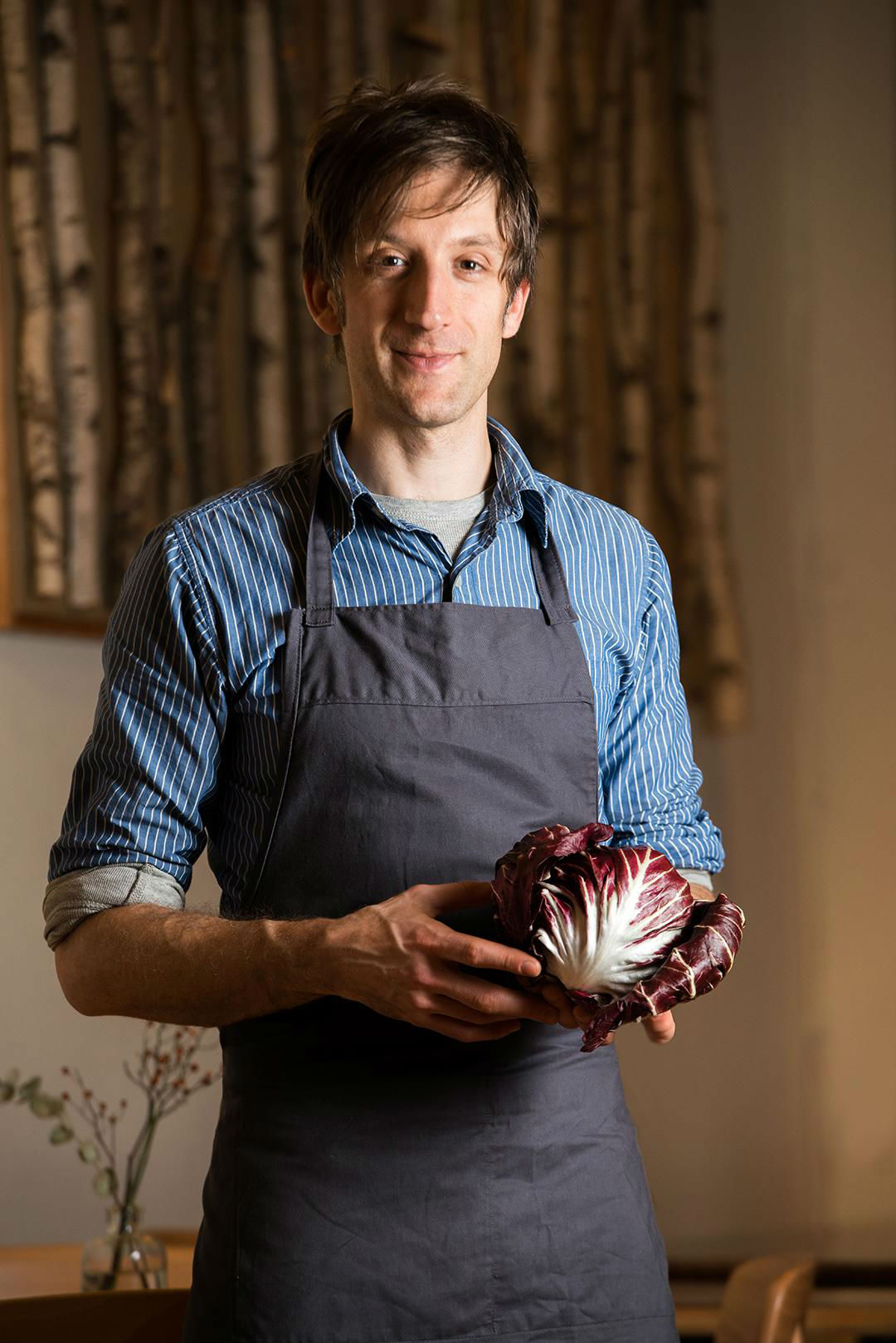 Chef David Levi of Vinland in Portland, Maine
3. Choose the Right Venue
Once we had David on board with our Wild Dinner plans, we needed the right venue in Manhattan. Not just any restaurant would do. It needed to be authentic, rooted in ethical and sustainable values, and conveniently located for media. We landed at the small, beautiful, sustainably grounded The Green Table at Chelsea Market on the lower West Side.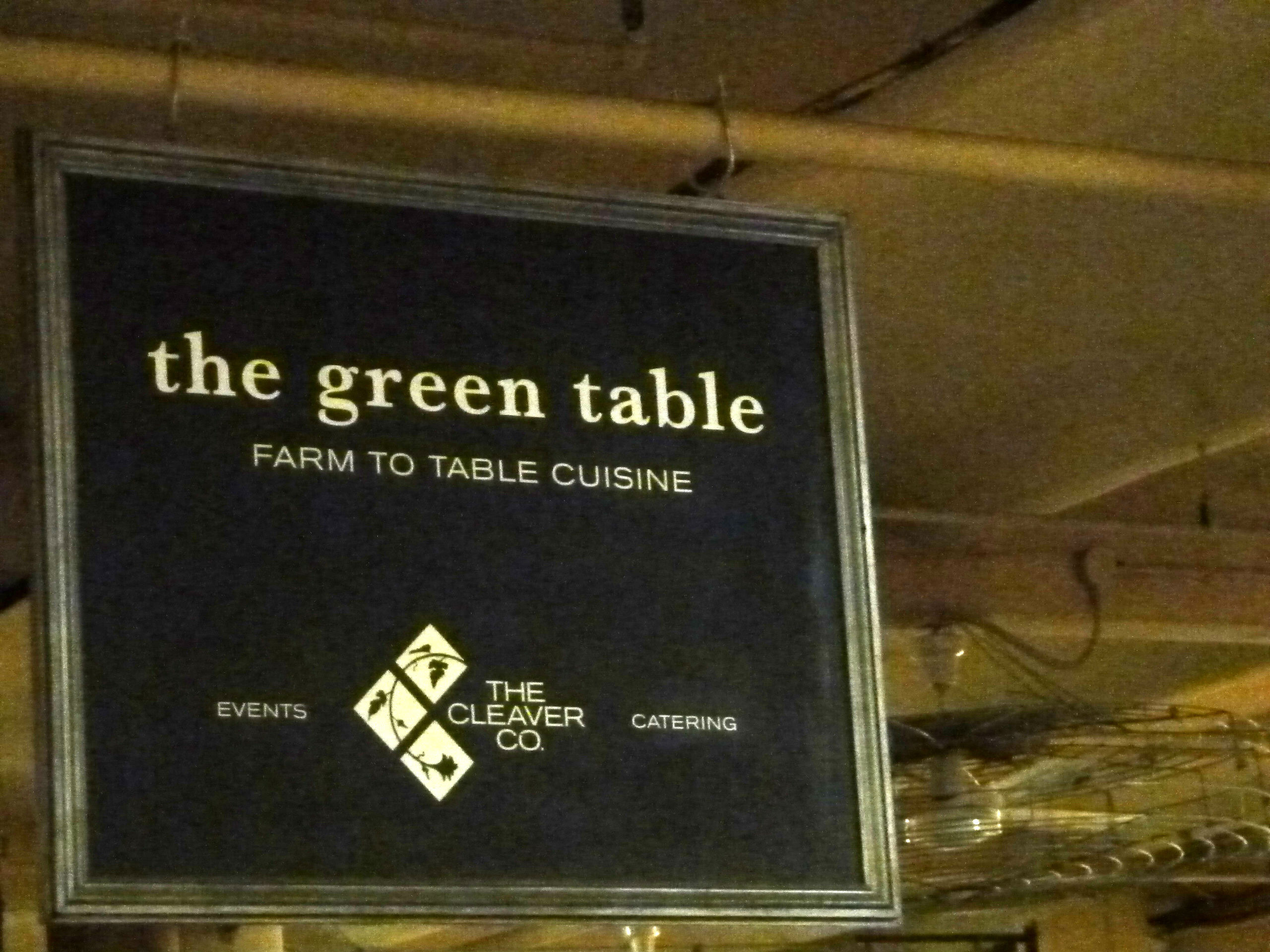 4. Make it Relevant
What better way to introduce the appeal of wild foods than to serve up a delicious meal featuring wild ingredients? Chef David did not disappoint; he prepared an exquisitely paced 6-course affair – each course integrating Wild Blueberries as an ingredient and thoughtfully paired with a hand-select natural or organic wine provided by T. Edward Wines. Here's some of the before and after images that give you a glimpse of what transpired that evening.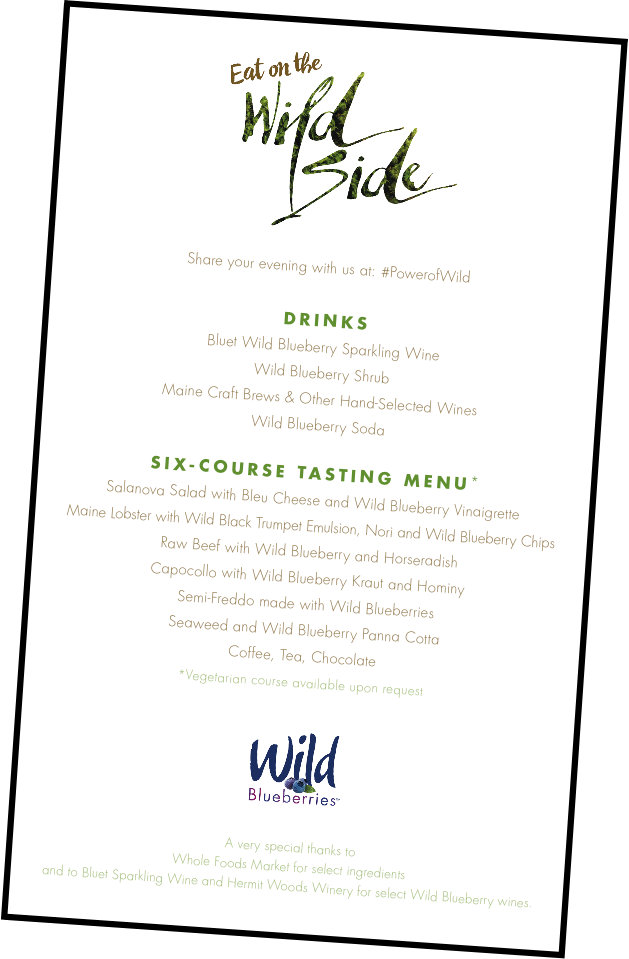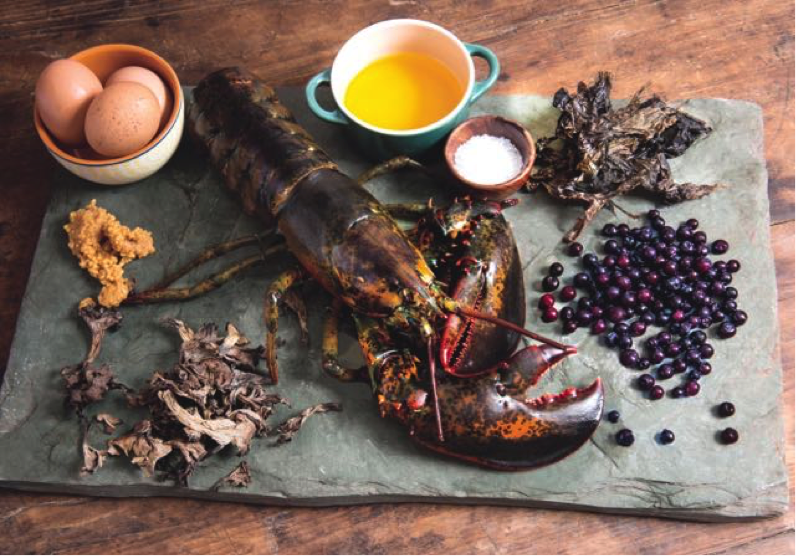 Third Course Raw Ingredients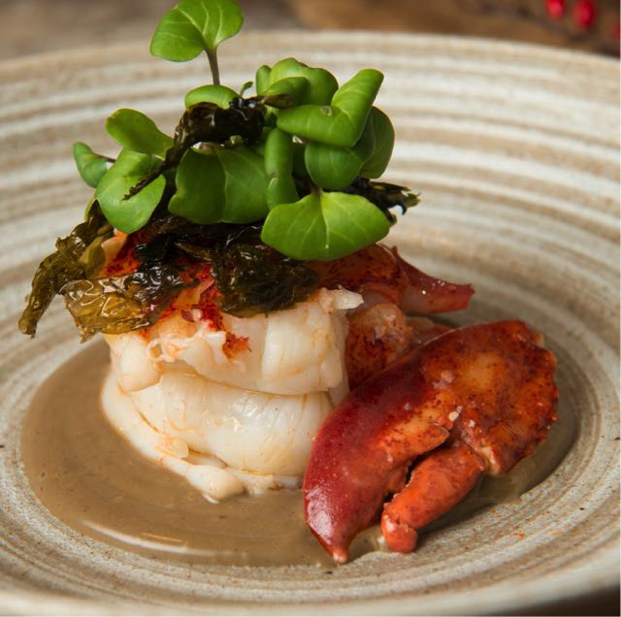 Third Course Lobster Entrée
5. Add Experts to Round Out the Story
In addition to having such an amazing chef on hand, we also had industry as well as health research experts be an important part of the event. Our experts included Ed Flanagan, CEO of Wyman's of Maine, who knows all of the particulars about the Wild Blueberry industry and Dr. Mary Ann Lila, Director of the Plants for Human Health Institute at North Carolina State University. Mary Ann Lila is affectionately known as "the rock star of Wild Blueberry research" and has published dozens of research papers advancing the understanding of how food, primarily fruits and vegetables, can benefit human heath.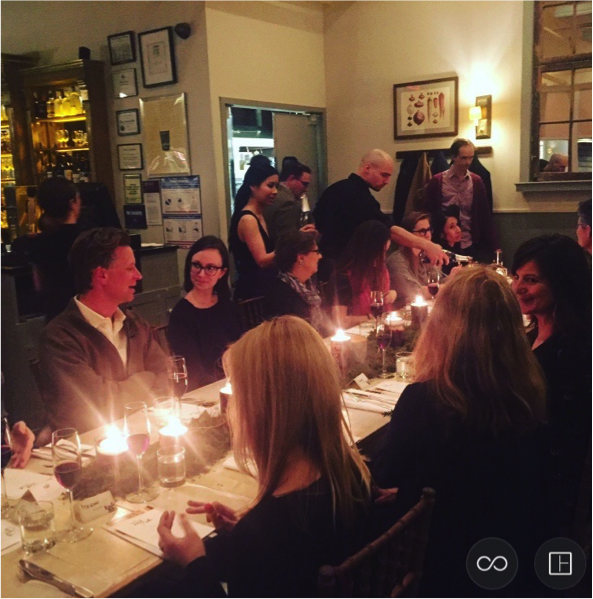 The Bottom Line
Events can be a great way to capture media attention. Whether here in Maine or in Manhattan, one of the essential tenants to success is having a strong concept or hook. If it doesn't wow you and your team then more than likely it's not going to be enough to attract the media. Before you start planning be sure to have a clear idea of your PR goals – your end game – because events can require enormous logistical effort careful planning and attention as well people resources and a budget to execute. If you find you don't have all the pieces of the puzzle to create a successful event, then use your PR resources to accomplish your goals.
---
About Ethos
Ethos is a multiplatform branding agency that develops and executes integrated marketing campaigns across multiple channels for companies inside and outside Maine.
At Ethos, we believe that the most effective way to set a company's marketing course is by finding its core truth – its ethos. We know that once we discover and communicate that core truth, we can truly make a difference to each client's unique marketing and business objectives.
With Ethos, you get more than a Maine branding agency. You get a long-term partner whose goals are your goals.
Learn more about the Ethos approach and the work we've done for our clients. Want to have a conversation about your brand's core truth? Contact us!