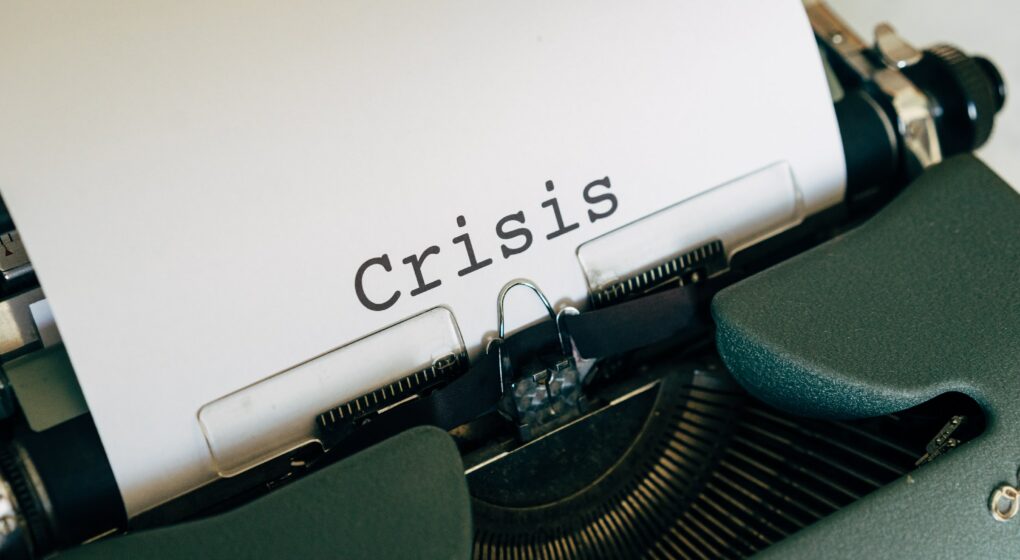 In today's world, each company is under a microscope – from giving people direct access via your social media platforms, to plain old human error, mistakes and slip ups happen (and they happen very publicly). That's why it's so important for each company to have a crisis public relations plan in place or a trusted professional/agency to rely on for crisis communications assistance when these inevitable moments arrive.
But before we dive into how crisis PR strategy works, let's quickly review the basics…
What is crisis public relations?
Crisis PR or crisis communications is a subspecialty of public relations that is focused on protecting and/or defending an organization or person that's facing a public challenge to their reputation and values. Whether that public challenge arises from a lapse in judgment from the company or one of its employees, or it's something that came up that was out of the company's control, trained crisis PR professionals handle the gamut when it comes to these issues.
Crisis PR professionals are trained to understand an issue from multiple lenses and act in a fast, but thoughtful way. For more details on what crisis PR is and why it's important to have a plan, check out our blog post on this topic.
Now that we've covered the basics, let's jump into a few tangible tips to think about if your company is facing a PR nightmare.
I'm on board and ready to make my crisis communications plan…
Okay, great. Let's dive in. At Ethos, we approach crisis PR needs for our clients quickly, but also methodically. We take time to review the situation and put together a quick action plan that looks at the issue from multiple angles.
Our five tips for making sure you're putting together a good crisis PR plan include:
1. Plan in advance: It's kind of a big deal to have a "what could go wrong" plan in place in case something does in fact go wrong. Why? Because it's much easier to jump into action mode if you've already determined what those potential situations are and planned for them in advance. Start your planning process by doing a situational analysis, designating primary spokespeople, communicating with key stakeholders, and determining a chain of command for if/when an issue arises. By doing this ahead of time, you'll be in a better position to react without panicking. Which leads us to…
2. Assess before you act: It sounds so simple but when faced with a mounting crisis, it's everyone's natural inclination to to go into *fix it mode*. We promise, we'll get there, but what we always recommend to our clients first is to a) breathe, and then b) explain what happened, how it happened, who this affects, what the potential consequences are, and anything else that could be relevant for creating an airtight messaging document. 
We start this process by sitting down with our client – either in person or over Zoom – to learn more about the issue at hand, ask a bunch of questions, discuss potential outcomes (good and bad), and learn about what success looks like for them if all turns out well. The key to these sessions? Complete and utter truth telling. This is your chance to air out what happened from your perspective and be completely honest in the privacy of a meeting with us. From there it's our job to…
3. Consider key messages from multiple lenses: Something that's important to know about us at Ethos…we are not spin masters, we are truth tellers. We understand that not everything you share with us is ready for public consumption, but we always work with our clients to help them tell their story in a truthful and thoughtful way. The key messages or holding statement we develop for a crisis PR situation will always focus on facts above all else. The messaging we create will be drafted with multiple viewpoints in mind – the public, ours (as your agency), key stakeholders on your team, and anyone else that needs to be factored into the conversation. 
Once we have the messaging in a good place, we'll work with your team to understand why we drafted what we did, what it means, how the messaging affects your team members, and how it could be perceived. Having everyone on the same page is the key to success in crisis communications situations.
4. Respond quickly but thoughtfully: Once the messaging document and/or holding statement is in a good place and everyone is on board, it's time to move forward with the long awaited (but sometimes dreaded) response. This can come in a variety of formats – from holding a press conference to simply sending an interested reporter your approved statement. When thinking about the best format for your response, consider what outcomes will come from your chosen platform or tactic, but also how you're going to deliver the information. 
Generally speaking, this part of the process should come within a day or so of the initial issue arising. Remember: timely, but thoughtful. 
5. Monitor people's reactions and adjust accordingly: Last but not least, once the statement has been made by our clients, we watch. I wish I could say that once a statement is done, it'll go away just like that, but that's not reality. As crisis PR situations unfold, sometimes things change or new information is brought to light that requires regrouping or reevaluating the situation. It's important to be nimble and willing to pivot in situations where the end result is a question mark. We're here to support our clients as they go through those unprecedented moments. 
A final word on crisis PR planning
The most important thing when going through a hard time is to face it head on with a strategic view. Find a partner that helps you be thoughtful and truthful, while also navigating the harsh landscape with your brand and company in mind. We promise the news cycle will pass and people will move forward – and if you handle the situation with care and truth telling in mind, there's a much better chance those people will move forward alongside you.
If you need help developing a crisis PR strategy that works for your business, we're here to support you. Get in touch with our PR team.
About Ethos
Ethos is a multiplatform branding agency that develops and executes integrated marketing campaigns across multiple channels for companies inside and outside of Maine. At Ethos, we believe that the most effective way to set a company's marketing course is by finding its core truth – its "ethos." We know that once we discover and communicate that core truth, we can truly make a difference for each client's unique marketing and business objectives. With Ethos, you get more than a marketing agency. You get a long-term partner whose goals are your goals. Learn more about the Ethos approach and the work we've done for our clients. Want to have a conversation about your brand's core truth? Contact us!