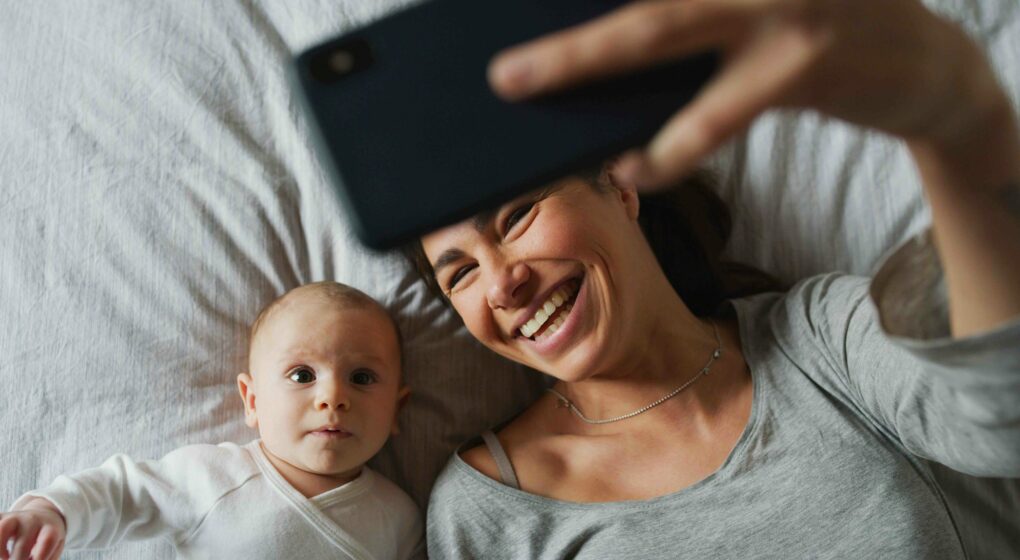 Unless you've been living under a rock, you've already heard of influencer marketing – the practice of engaging social media (usually Instagram) personalities to talk to their followers about a product or service. Despite some noise earlier this year about advertisers' questioning the "authenticity" of social media influencers, the industry is still booming, worth over 8 billion in 2019 and on track to exceed 15 billion by 2022. But while influencer marketing continues to boast high ROI, the cost of entry can be significant, especially when it comes to macro and celebrity level influencers.
Enter: nano-influencers – the affordable, efficient, and authentic alternative to traditional influencer marketing. Sounds interesting, right? Here's the who, what, why, when and how on the most recent trend in influencer marketing.
WHO: While traditional influencer marketing categorizes influencers from micro to macro based on the number of followers, nano-influencers fly beneath this radar completely. Nano-influencers are your everyday social media users, with anywhere from 100 to 10,000 followers. They aren't professional "influencers" in any way – and the majority of their posts feature typical content like photos of their family, friends, cat videos, and memes.
WHAT: Unlike traditional influencers who are paid by brands to influence their followers and curate a specific aesthetic, nano-influencers typically receive little to no pay, and instead receive free product or services in exchange for posting on their social media platform, in their own style.
WHY: According to a survey by Social Media Today, traditional "influencers" aren't actually the most influential people in a purchase decision. That spot is relegated to friends and family. More than 60% of survey respondents indicated that reviews from friends and family impacted their purchase decisions, compared to only 23% for celebrities and influencers. So, while nano-influencers may have relatively small followings, their audiences tend to be made up of the people most likely to be influenced – close friends and family.
Additionally, because nano-influencers aren't in the business of regularly recommending products – or getting paid for their reviews – when they do post about a product or service, it often comes across as more authentic or genuine. And since nano-influencers don't need to be paid (other than free product), brands are able to engage hundreds of them for the same budget they might use to engage just a couple of traditional influencers.
WHEN: Nano-influencers are a good fit for brands with easy-to-ship, relatively inexpensive product offerings for which product or brand awareness is a primary objective. It can be difficult for brands with higher-end or hard-to-ship products or services to engage nano-influencers because the cost of distributing large amounts of free product can outweigh the reach and influence of the nano-influencers. Nano-influencers also might not be a great fit for brands with strict photo standards or highly curated aesthetics.
HOW: Every brand works with nano-influencers a little bit differently, but the fundamental steps are the same.
Recruit — If you work with an agency (like us!), they may already have a network of regional and national nano-influencers in place that you can access quickly. If you don't have an agency, you can also contract with national Influencer Marketing companies (like Heartbeat) to get access to their network of nano-influencers for a fee. And if you prefer to completely DIY, you can recruit your own nano-influencers using your email lists and social media ads.
Note that if you choose to recruit your own nano-influencers, it's important to establish a thorough vetting process. You want to make sure that all of your nano-influencers are real people with active (and accessible) social media accounts – not just bots or serial contest enterers.
Engage — Once you have a list of names and emails, it's time to engage the influencers and lay out the "contract" – or expectations of the program. While you don't want to get too overbearing (this can scare nano-influencers away – especially since they aren't being paid), you do want to establish some simple ground rules for posting and receiving the free product. Important things to include in the engagement letter are:
What the participant will receive and how (i.e., free product by mail or coupon to purchase product in store).
What the participant must provide in return (i.e., social media post). Make sure to specify the type and duration of the post (for example, one Instagram feed post that remains in the feed for 7 days or more) as well as any information that must be included in it (for example, post must include an original photo featuring the product and caption must comment on the product flavor). This section is also where you should outline any specific tags or hashtags that you would like included in the post.
Timeline for receiving product and timeline for posting. Specify when the participant will receive the product, when they must publish their post, and how long it needs to remain active.
It's also a good idea to provide some sample posts that you really like so that participants have a better idea of what to strive for and how to be successful.
Evaluate — Keep in mind that most nano-influencers work hard to create timely posts that meet your expectations because they want the opportunity to work with you again in the future – but there are always exceptions to the rule. While some brands ask nano-influencers to sign contracts, it's not often cost-effective to enforce them, so the pre-engagement vetting process is where you should be spending the majority of your time. This upfront time investment will pay dividends in the future, as you can return to your nano-influencer list over and over to promote new products and services as they roll out.
Make sure after each engagement you track and evaluate nano-influencer performance, (Did they post in the specified timeframe? Did they use the requested hashtags? What was the quality of their photo? How much engagement did they get on their post?) and update your database with that information so that you can better prioritize your list for the next project.
Despite their name, nano-influencers aren't really influencers at all, at least in the way we typically think of them. They are average Joe's and Jane's who take average pictures who use social media in an average way to engage with their friends and family. But all that average-ness translates into something many brands are desperately seeking – authenticity.
Want to learn more about nano-influencers and how they might work for your business? Talk to an Ethos Influencer Marketing Specialist today.
---
About Ethos
Ethos is a multiplatform branding agency that develops and executes integrated marketing campaigns across multiple channels for companies inside and outside of Maine.
At Ethos, we believe that the most effective way to set a company's marketing course is by finding its core truth – its ethos. We know that once we discover and communicate that core truth, we can truly make a difference for each client's unique marketing and business objectives.
With Ethos, you get more than a marketing agency. You get a long-term partner whose goals are your goals.
Learn more about the Ethos approach and the work we've done for our clients. Want to have a conversation about your brand's core truth? Contact us!