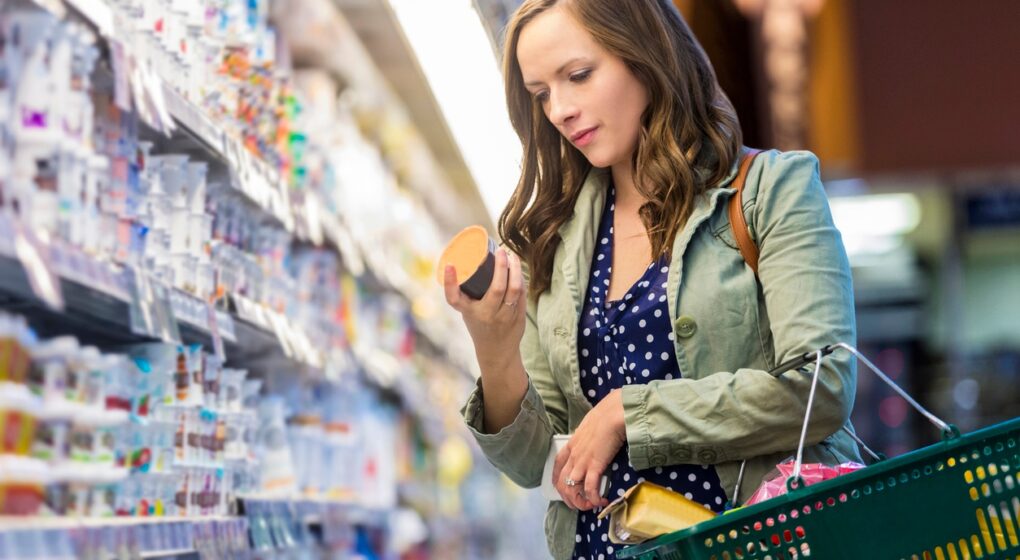 When most people think of LOHAS brands, they think of small, independent start-ups or artisan products made by hand in small batches. Not so in 2017. With over 30% of Americans identifying as LOHAS consumers (and more than 70% of consumers saying that they would prefer to buy sustainable products), the LOHAS market has officially gone mainstream. Mainstream brands, like Adidas, Patagonia, Walmart, P&G and others have taken note and are adjusting their product development and marketing strategies to appeal to this growing segment.
Their strategy, however, is more than just new packaging and empty promises. Today's LOHAS consumers are smarter than that. These three mainstream brands worked outside the box to craft creative, thoughtful products and campaigns that appeal to both LOHAS and mainstream consumers.
Tide Cold Water Detergent
Household product giant Proctor and Gamble saw the writing on the wall when it came to sustainable products. But research confirmed what they already suspected – that while their mainstream audience preferred eco-friendly products, they weren't willing to sacrifice price or performance to get them. So, rather than trying to retrofit their existing products, they turned to innovation instead.
Enter: Tide Cold Water Detergent. P&G's research and development team discovered that the company's eco-footprint (as much as 80%) was the energy used to heat water for laundry. So, the team set to work developing a detergent made specifically for optimal performance in cold water. "If we can get everyone in the US who is washing in hot or warm water to move to cold water washing, we can remove four percent of energy used," says Len Sauers, vice president of global sustainability for P&G. "That essentially saves greenhouse gas emissions equivalent to four to five million households, a meaningful improvement."
Their plan worked. Since 2010, educational outreach surrounding the Tide Cold Water product has helped to increase the number of laundry loads washed in cold water from 38% to 50%. The company hopes to reach 70% by the year 2020. A win-win-win for all – consumers, retailers and the environment.
Patagonia Footprint Chronicles
Unlike P&G, Patagonia didn't create new products to win over LOHAS consumers, instead, they optimized for another LOHAS sensibility: transparency.
Transparency is a critical component in the LOHAS marketing mix. LOHAS consumers cannot be fooled by "all natural" claims and Fair-Trade packaging. They dig deeper and demand the full history of their products and the components used to make them.
Patagonia used this insight to develop their "Footprint Chronicles" – an online resource that provides details about the eco-footprint and legacy of Patagonia products. The chronicles even include information about every factory across the globe where Patagonia products are made, giving consumers insight into their labor practices.
While this level of transparency may seem intimidating to mainstream retailers – it has numerous benefits. Thanks to the internet and social media, today's consumers find detailed product and sourcing information anyway – so being up front with them helps to get ahead of negative press and allows brands to tell their story, rather than let consumers and investigative reporters do the talking for them.
"Information technologies such as social media now let the public keep an eye on everything businesses do, and businesses should invite this scrutiny," says Jeffrey Hollender, co-founder of the American Sustainable Business Council. "Publicly sharing…preempts the critics, and more eyes on the company's activities means more advocates and friends."
Adidas Ocean Waste Sneakers
Adidas is another mainstream brand embracing the LOHAS consumer trend – but their ultimate goal isn't just sales. Adidas recently developed a new sneaker made almost entirely from ocean waste plastic. The new footwear will not only help them "spin a problem into a solution," according to their website (turning ocean waste into running shoes), but it will also help them to reduce their dependence on virgin plastic, paving a more sustainable path to the future.
Adidas partnered with non-profit Parley for the Oceans to create the sneaker, and announced the concept in tandem with the Paris Climate Talks in 2015. The long-term non-profit partnership certainly helped to legitimize their sustainability efforts, as did their goal of eliminating virgin plastic from their supply chain completely by utilizing ocean waste across more of their product offerings, including swimwear.
Unsurprisingly, their efforts are resonating with consumers. The ocean waste sneaker was the best-selling shoe at the company's new 5th Avenue store in NYC during its limited release.
By committing themselves to the prevention of ocean pollution, and finding sustainable ways to recycle recovered ocean waste, Adidas aligned their values with environmentally and socially conscious consumers, uncovering a new market not only for their ocean waste products, but for their entire branded line.
As the consumer market moves further and further toward sustainable and values-based purchasing behaviors, mainstream brands and retailers must work harder to align their values with their audience. Marketing alone won't be enough. Thinking outside the box and uncovering unique and defendable ways to improve sustainability and social impact will be the key to uniting both social and mainstream consumers.
---
About Ethos
Ethos is a multiplatform branding agency that develops and executes integrated marketing campaigns across multiple channels for companies inside and outside of Maine.
At Ethos, we believe that the most effective way to set a company's marketing course is by finding its core truth – its ethos. We know that once we discover and communicate that core truth, we can truly make a difference for each client's unique marketing and business objectives.
With Ethos, you get more than a Maine advertising agency. You get a long-term partner whose goals are your goals.
Learn more about the Ethos approach and the work we've done for our clients. Want to have a conversation about your brand's core truth? Contact us!