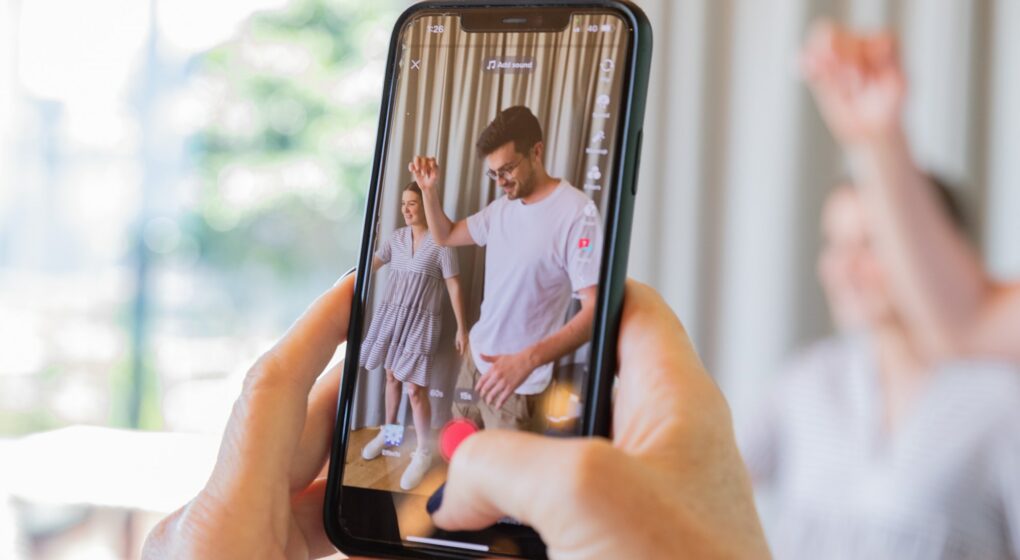 Recently, we introduced Instagram Reels and gave you the 411 on what you need to know about using this popular new video feature. Since that time, we're even more convinced that Reels have the potential to become a powerful component in your Instagram social media marketing plan.
It's one thing to talk about embracing Reels, and another thing to actually do it—especially when you consider the learning curve associated with leveraging the full potential of video for Instagram.
In this follow-up, we'll revisit why video matters so much. Then, we'll share some specific tools and actionable strategies that your brand can use to put them to work in the most effective and efficient way.
The State of Video Content on Social Media
In June of 2021 Instagram head Adam Mosseri, announced that the company would be leaning into video in an attempt to keep up with competitors like TikTok and YouTube.
Since that time, the platform—built on photo-sharing—has doubled down on its commitment and is now shifting in the direction of being a video-first platform. In a phenomenon hailed by journalist Viola Stefanello as the "TikTokization of Instagram," the algorithm now heavily favors reels while engagement on still images has declined.
This hasn't gone over well with many creators, who lament the loss of the platform's original "soul" and are eager to "make Instagram Instagram again."
Fueled by decreasing engagement and the inability to see their friends' photo content, creators even joined forces to launch a petition—currently signed by just under 308,000 people—imploring Instagram to "bring back chronological timelines," "stop trying to be TikTok," and return to an "algorithm that favors photos" and a "platform that listens to creators."
And while Mosseri did respond to the backlash by insisting that certain changes, such as full-screen photos and videos, were just "beta testing" and were on their way to being phased out again, the writing is on the wall about Reels: Not only are they here to stay, but they're being prioritized over photo content.
In addition to being prioritized by the platform itself, there are other reasons for brands to incorporate Reels into their content strategies. For one thing, because they're favored by the platforms themselves, Reels tend to receive more views and engagement than static posts. They also allow you to convey information, ideas, and stories in new and intriguing ways.
Three FAQs About Creating Instagram Reels
In a perfect world, your small-but-mighty marketing team would have unlimited time and resources to try new social media strategies. In the world we live in, time and resources are often extremely limited.
Which begs the question: How can you create this new content form in a way that is quick, efficient, and effective? Here, we'll take a closer look at three questions that can help you understand more about Reels, and use them more efficiently.
1. How should you create Instagram Reels?
Before you can start creating Instagram Reels, you must first answer the question of where you'll create them: within the platform itself or using a separate app. Here's a look at some pros and cons of each:
When you create Instagram Reels within Instagram, it's similar to TikTok in that it's relatively straightforward and simple. However, as we discussed last time, incorporating music—especially popular music—is tricky territory due to issues with royalties. However, you can use music from the Instagram music library and/or original audio that you either create or find on Reels.
This is important, as music does more than make your post more engaging – it can help drive engagement. The Instagram algorithm prioritizes certain trending sounds and songs. As with TikTok you can use trending music to further boost your Reel's visibility.
There is a major downside of using Instagram to create Reels, however: you can't edit it once it's published. That means you don't have the ability to move clips, replace music, or repurpose old content into fresh content.
This is where using a separate app to create your Reel is especially handy. Here at Ethos, we're big fans of an app called Splice, which gives users the ability to re-edit their work. It has other benefits, too, including mobile optimization and royalty-free access to its own library of music. And it's also user-friendly, which is helpful for accelerating the learning curve.
Of course, Splice isn't the only option. You may prefer a different professional video editor, such as Adobe Premiere. If you do use another app, just make sure it offers high-quality resolution to prevent blurry videos and isn't visibly recycled from other apps (i.e. displays watermarks or logos). Per Instagram, these won't be recommended as frequently to users who don't already follow you.
2. How can you shorten and maximize the time it takes to make Instagram Reels?
Next, we'll take a closer look at the question of how to minimize creation time without sacrificing the quality of the end product. As we mentioned earlier, this is important as Instagram is more likely to show higher-quality content.
One time-saving strategy includes capturing your content in one long shot, as opposed to stopping and starting each clip as you go. By keeping your camera or phone running, you may capture shots you weren't planning on that could fit your final video. You can then cut the video down in post-production to create the final product.
Another time saving trick includes batch shooting, which we go into more detail here. The short summary – by creating a shot list ahead of your photo or video shoot, you can plan and prepare for the type of content you are looking to capture. Then, you can shoot in batches for your upcoming visual needs, vs. planning to shoot every time you need something specific. If you have a video shoot coming, make the most out of it by having a shot list for video and still image content. Whether it's general shots that you're looking for or specific concepts, shooting in batches will help to keep your content tight and cohesive.
3. How can we be more timely and responsive when creating Instagram Reels?
Social media moves quickly. If you want to capitalize on the latest trends, you've got to be organized, flexible, and ready to go. Some strategies we use to help keep our social teams on track include organizing our client content libraries. The more organized your library is, the more you'll know what you have or have not used for video content, making it much easier to assess what you may need to shoot. By having an organized library and knowing what you have on hand, it's not always necessary to shoot new content. Another helpful strategy is saving ALL your video footage – a simple re-edit or adding new captions may be all you need to make old content feel fresh. Some examples of repurposing old content for video footage could include:
Creating a slideshow of images and setting it so music
Using still images to create a video
Incorporating a "recipe" or other step-by-step instructions over images
Generally thinking creatively about your pre-existing images and video
The Takeaway: Video is IN right now
Producing high-performing video content doesn't need to be as daunting as it may seem, and it's the direction your social team needs to be moving in if you want to keep up with top trends. With these helpful tips, you'll be a video pro in no time, cranking out concepts and content before you know it. Looking for more tips and tricks to stay ahead of your social game? Get in touch with an Ethos Social Media Strategist today!
About Ethos
Ethos is a multiplatform branding agency that develops and executes integrated marketing campaigns across multiple channels for companies inside and outside of Maine. At Ethos, we believe that the most effective way to set a company's marketing course is by finding its core truth – its ethos. We know that once we discover and communicate that core truth, we can truly make a difference for each client's unique marketing and business objectives. With Ethos, you get more than a marketing agency. You get a long-term partner whose goals are your goals. Learn more about the Ethos approach and the work we've done for our clients. Want to have a conversation about your brand's core truth? Contact us!