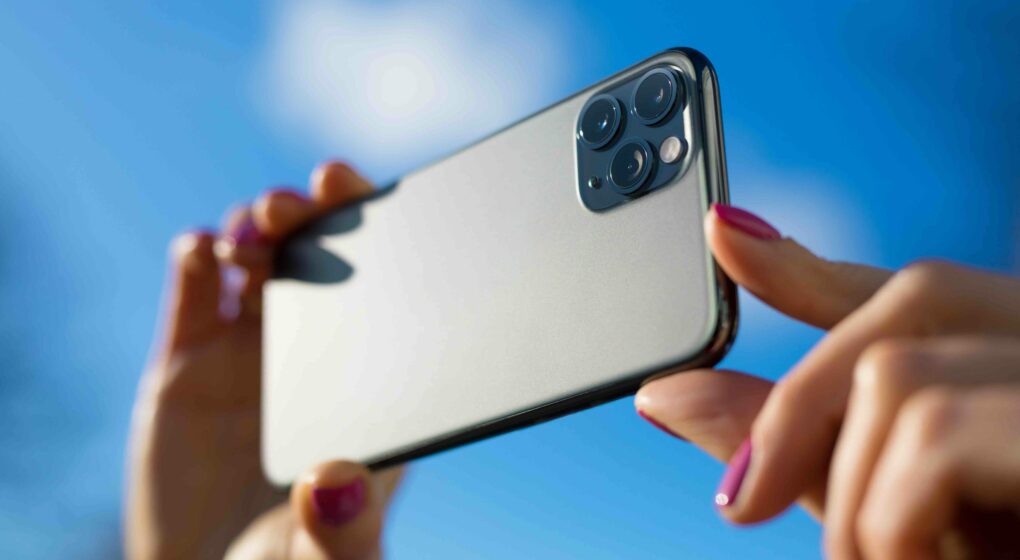 It's a bird, it's a plane – it's TikTok – but not. It's called Reels, it's on Instagram, and it's brand new (and shiny) – but is it worth your time and energy to figure it out?
The short answer is yes. But, it's complicated.
Instagram has a pretty successful track record of recreating other popular apps and integrating them into their own platform (read: Stories from Snapchat). Seeing as Stories creation has now eclipsed feed content creation on Instagram (a growth rate of more than 300% in under 3 years), all signs point to Reels eventually seeing similar success.
Reels, which is modeled really closely (like, really closely) off of TikTok, is also poised to "reel in" (sorry, we had to do it) a larger Gen Z audience to Instagram, while further engaging the Millennial users that already dominate the platform. The pull of Reels could be even stronger if TikTok is indeed banned in the US due to privacy concerns.
That said, Reels has a pretty significant Achilles heel when it comes to getting brands on board: music. Due to licensing restrictions, the music feature on Reels (which is pretty much the entire point of the feature) isn't available to business accounts. Currently, only personal and creator accounts can access the music tracks. If brands own their own music – or create original audio, they would be able to circumvent this issue by uploading the content as "original audio." But for smaller brands without access to custom music, this could be a major hurdle in using Reels successfully.
Granted, Reels is still in its infancy, so it remains to be seen whether Instagram will eventually add some kind of royalty-free music option or figure out a licensing work-around for brands. It's also possible that they will eventually add a "partnership" or "sponsored content" option similar to the Instagram feed/Stories, where brands can promote content created by influencers or brand partners. For now, though, those features are unavailable – making it harder for brands to justify a large investment in Reels…just yet.
Even with the music issue, however, it would still benefit brands to experiment with Reels and get a feel for the platform so that as it evolves, they're poised to jump in with both feet.
So, what are "Reels" and how do you make them?
We created this nifty "Reels Tutorial" in about 5 minutes using original audio to give you a quick overview of how easy it is to start creating – but we'll walk you through the process step-by-step with still images below.
Here's how to create your first Reel:
Open the Instagram app and tap on the camera icon in the upper left-hand corner to create a story. On the bottom of this screen, select "Reels."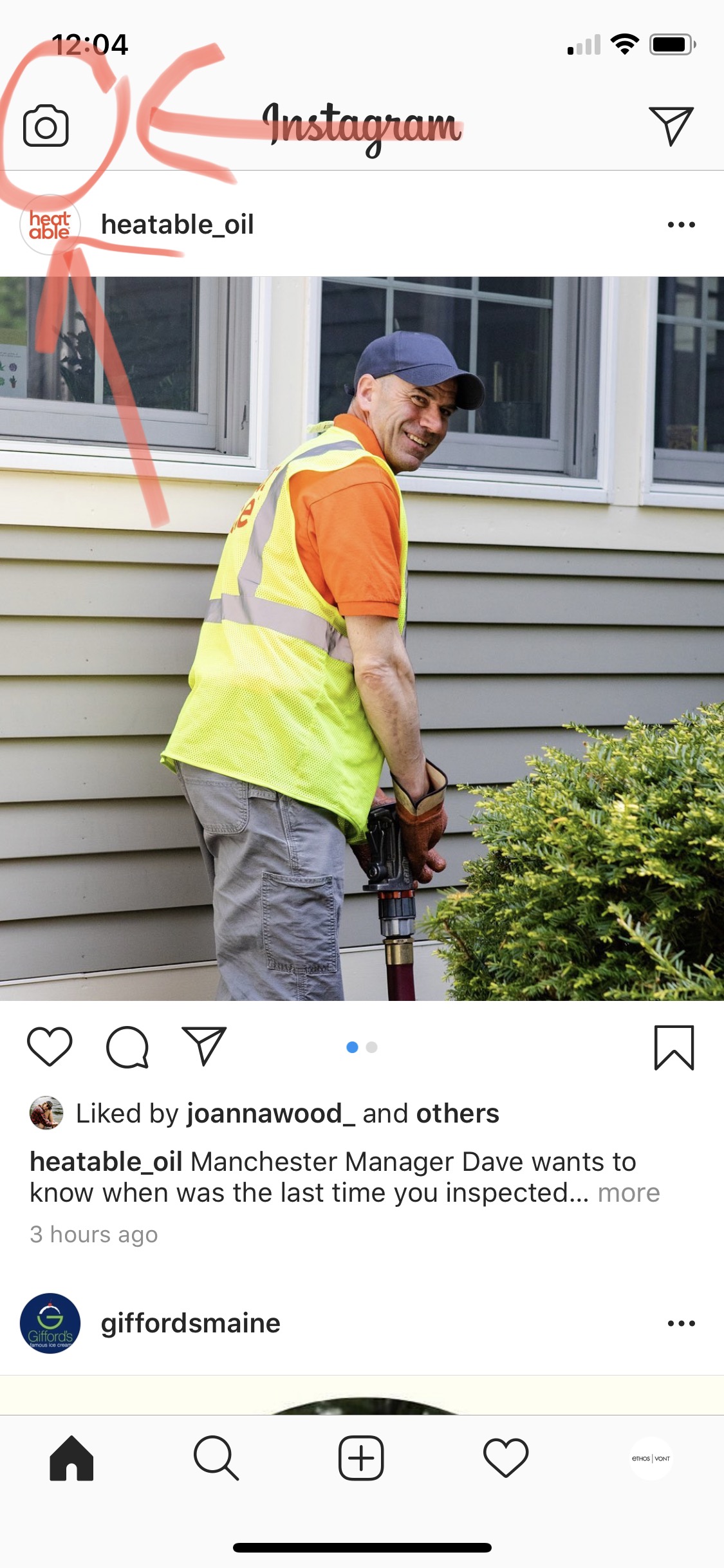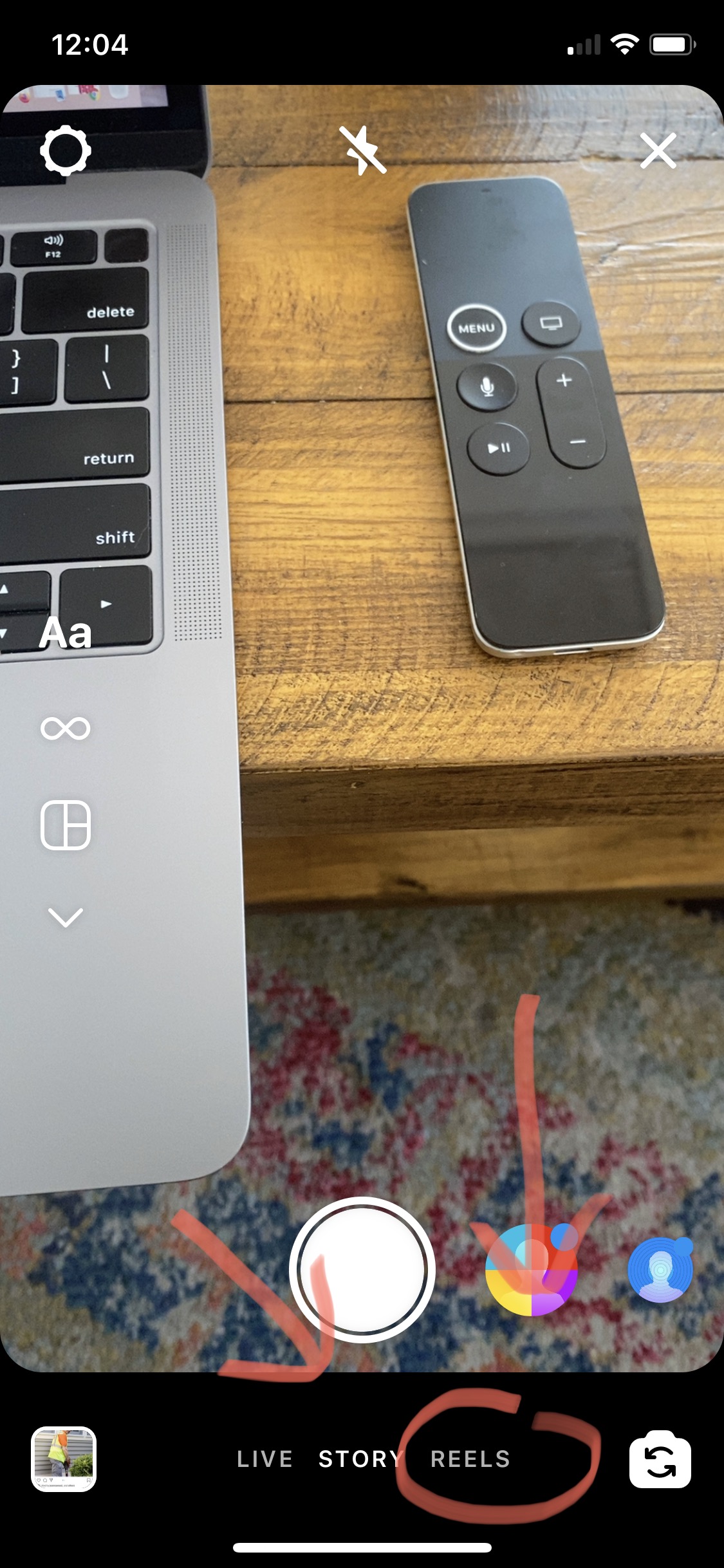 Now it's time to create your first Reel. Start by swiping up to select a video clip already on your phone – or press and hold the white circle to record something live.
Note that Reels are limited to 15 seconds in length, but you can include any number of shorter video clips within that 15 seconds. You do have the option to edit the length of videos that have been recorded or uploaded but note that once you upload a clip, you cannot change the order that it appears in the Reel. So, make sure you are creating/uploading videos in the order you plan to arrange them.
When you're ready to record your first clip, you'll notice there are three icons on the left-hand side of the screen. These can be used to edit or alter your video. If you have a personal or creator account, you will see a fourth button here to add music – however – business accounts do not have access to the music feature at this time.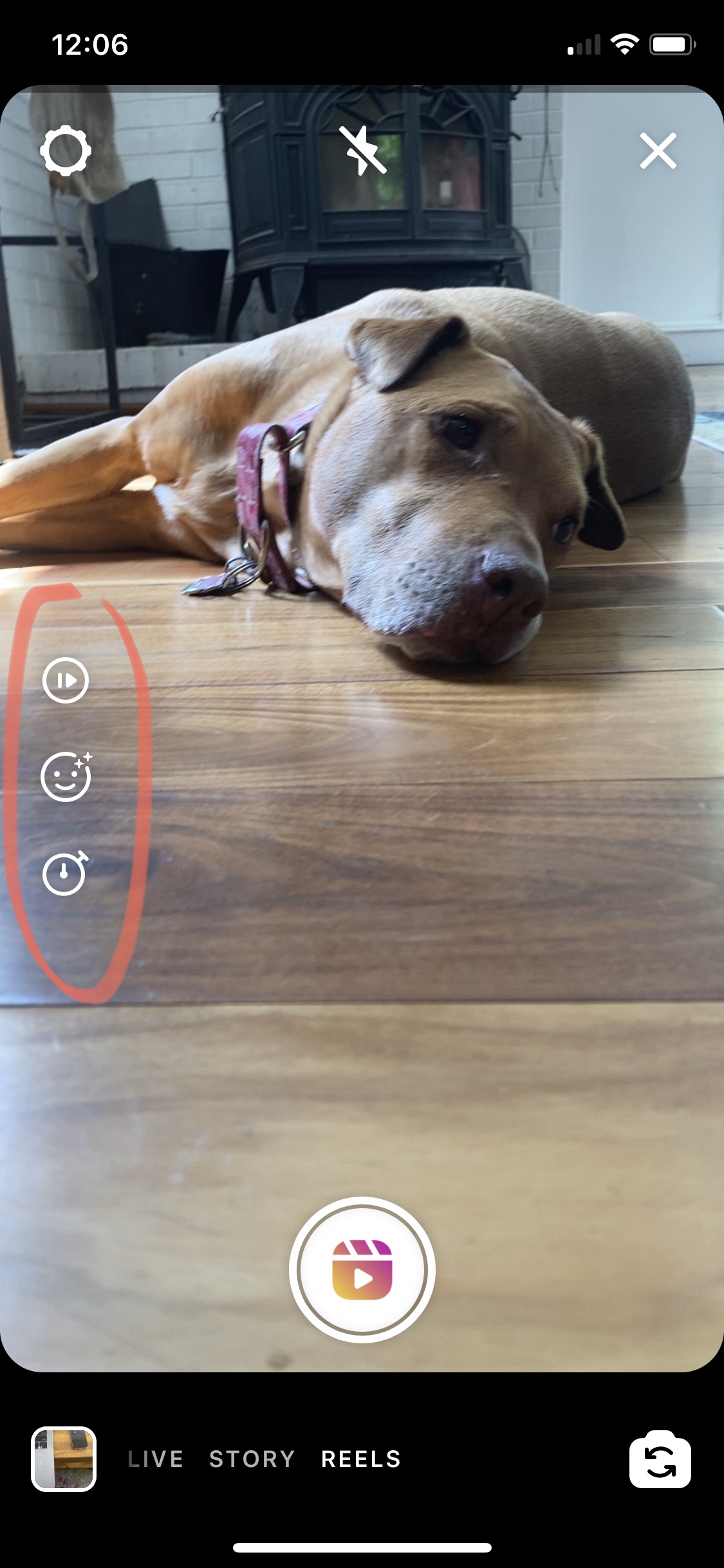 The first button allows you to choose the speed of your video.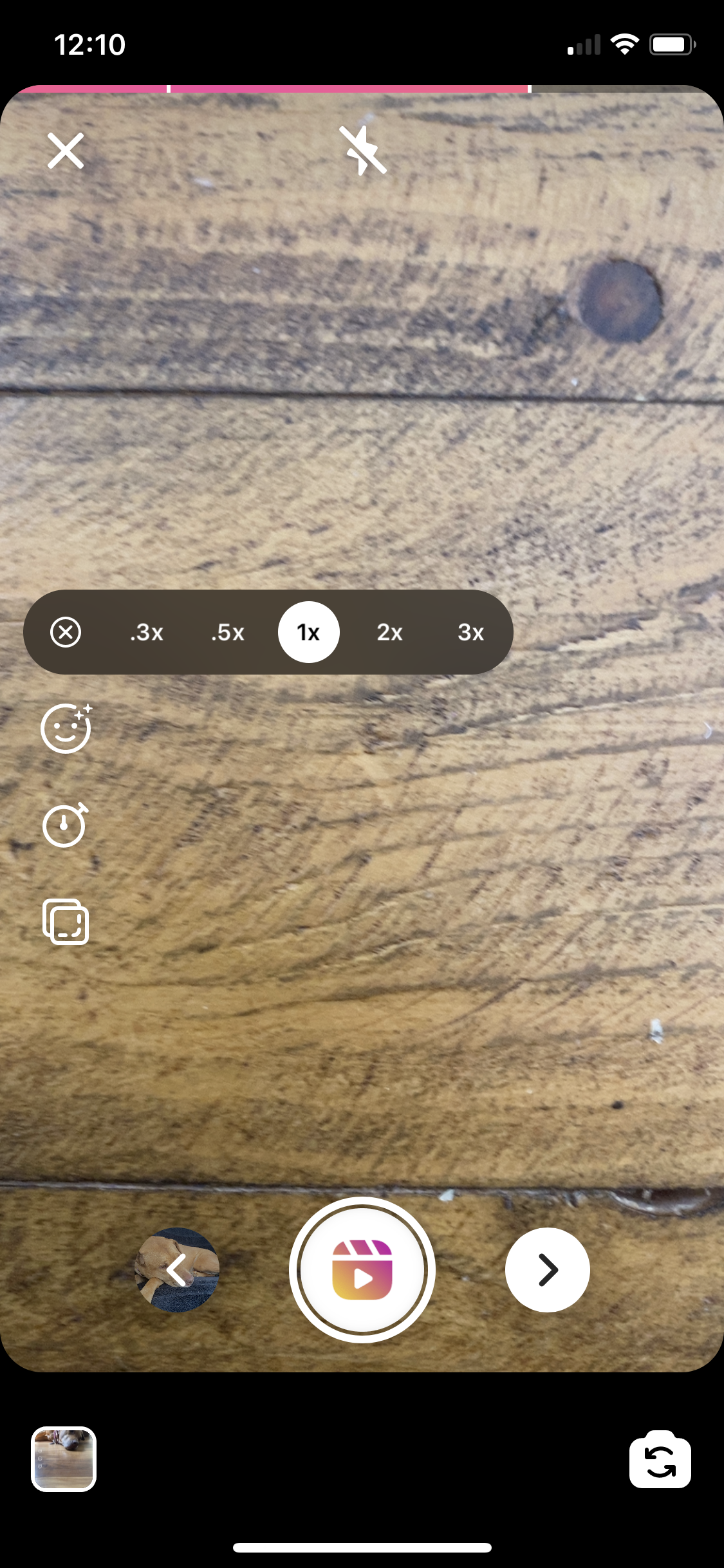 The second button offers various video filters you can use while filming.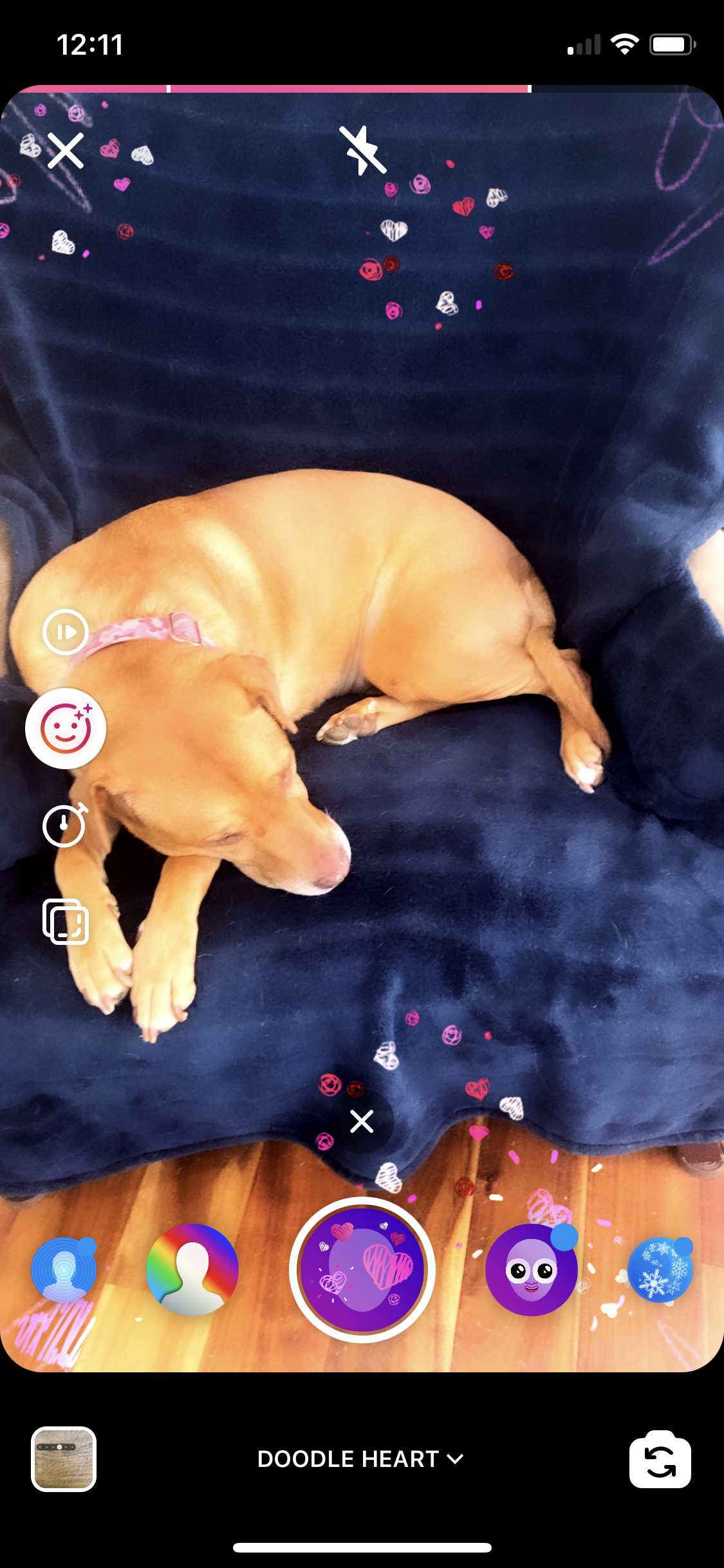 The third button is a timer, in case you want to record specific length clips.
And the last button, which only shows up once you have at least one video uploaded or recorded, is the "align" button. This button will help you align multiple clips so that they flow together seamlessly. For example, if you are filming a model in multiple outfits, you can use the align tool to make sure the model's face and body are in the same position in each clip so that they flow seamlessly from one clip to the next. This tool is particularly helpful when you are using a Reel to showcase a specific product in multiple environments.
Once you have recorded your video(s) and are happy with the length and order, click the arrow pointing right in the white circle at the bottom of your screen. At this stage you have the option to add text, stickers or GIFs to your Reel, just like you would with a regular Instagram story.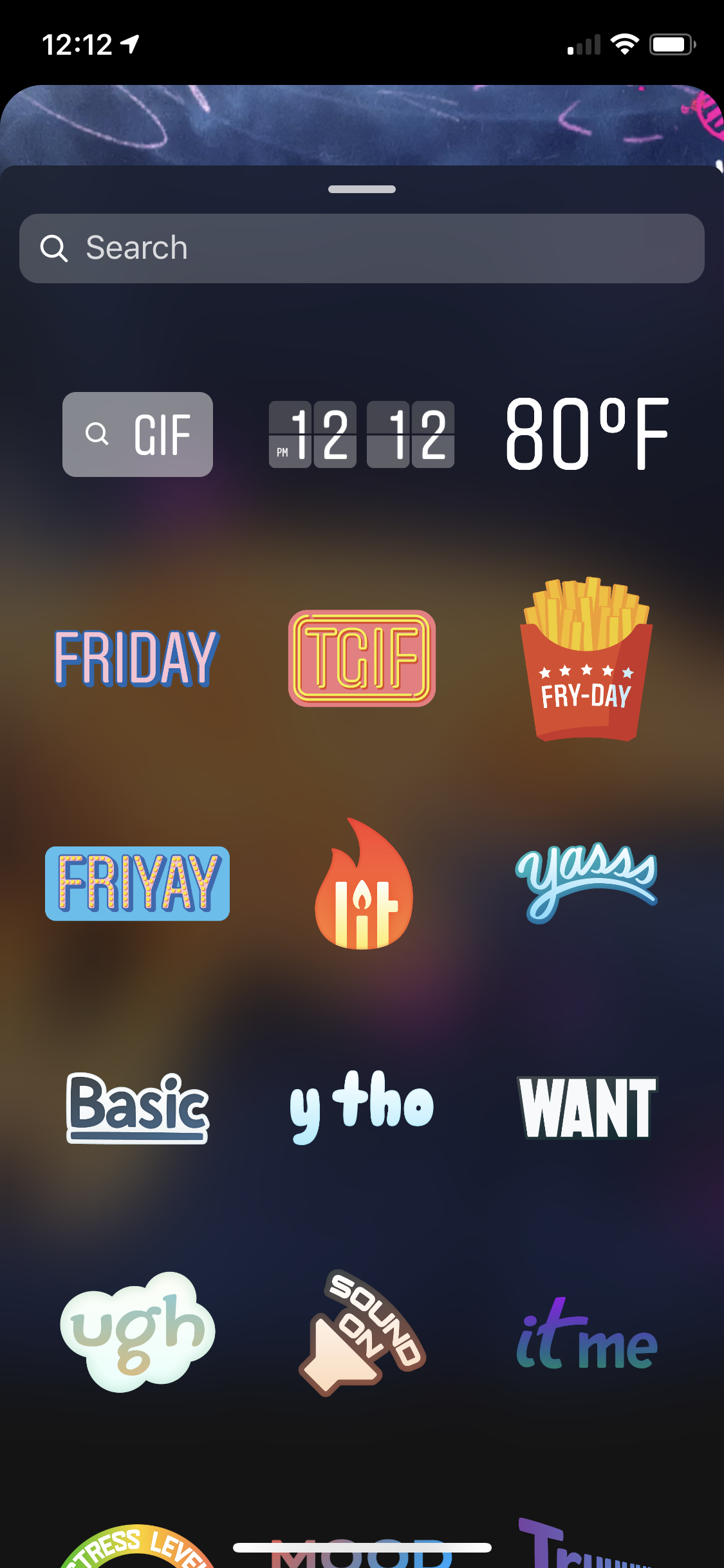 Note that not all of the story features are available in Reels just yet.
Once you've added some decoration – it's time to publish.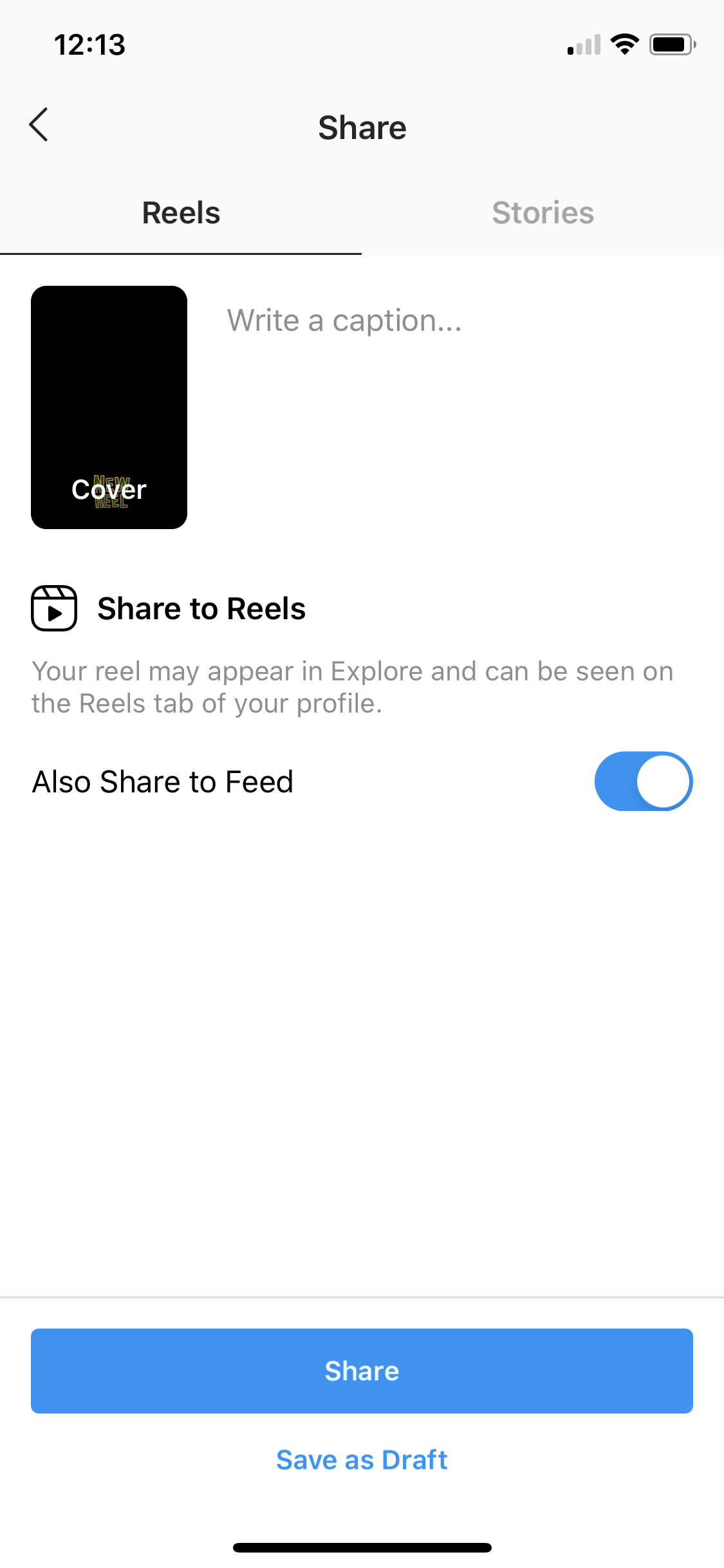 On this screen you can add a caption to your Reel, choose a cover image for it, and either share it to your Stories, your regular Instagram feed, or simply add it to your Reels folder. You can also save any of your Reels as drafts and come back and edit them later.
Once you publish a Reel, your followers will be able to see it in your Reels tab on your profile (you'll see this tab added shortly after you publish your first Reel). If your account is public, Instagram may choose to feature your Reel in their platform-wide Explore tab, which can significantly increase its views. While this won't happen with every Reel, now is a great time to start creating, because with fewer people using Reels just yet, and Instagram prioritizing their new format in the Explore tab, there is a much higher chance of having a post selected.
So, what do you think about Reels – will you give them a try this year, or wait for updated features?
---
About Ethos
Ethos is a multiplatform branding agency that develops and executes integrated marketing campaigns across multiple channels for companies inside and outside of Maine.
At Ethos, we believe that the most effective way to set a company's marketing course is by finding its core truth – its ethos. We know that once we discover and communicate that core truth, we can truly make a difference for each client's unique marketing and business objectives.
With Ethos, you get more than a marketing agency. You get a long-term partner whose goals are your goals.
Learn more about the Ethos approach and the work we've done for our clients. Want to have a conversation about your brand's core truth? Contact us!