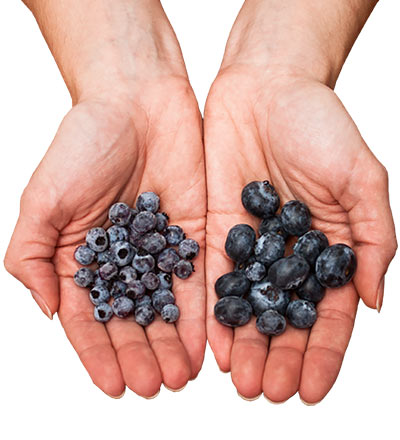 2x the antioxidants and more intense blueberry flavor? Who knew?
Blueberries are awesome. But Wild Blueberries dial up this awesomeness to a whole new level—all in a power-packed smaller berry. The problem? Not enough people know that the two berries are actually different, both in flavor and nutritional profile.
Our mission is to let people in on the delicious secrets of these tiny, potent wild blueberries that only grow in the harsh northern climate, conveniently available year-round in the frozen aisle.
Feed your WILD side!
We started with consumers—finding blueberry lovers across the web and educating them about the wild difference. If you like blueberries—you'll LOVE wild blueberries!
We created a treasure trove of recipes—from smoothies to sauces to decadent desserts—and engaged blueberry lovers through social content, videos, digital advertising and email.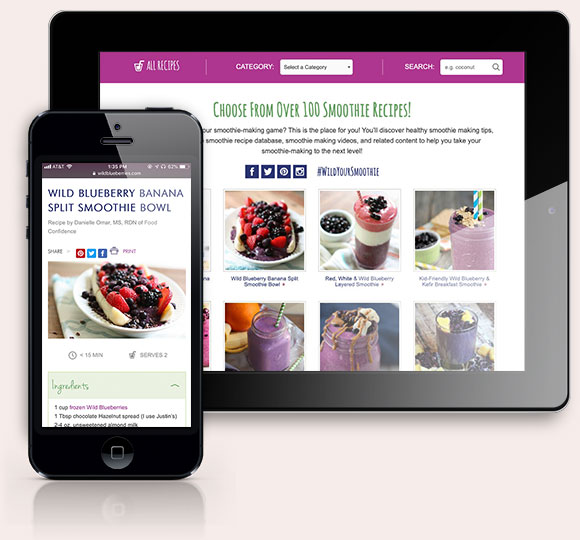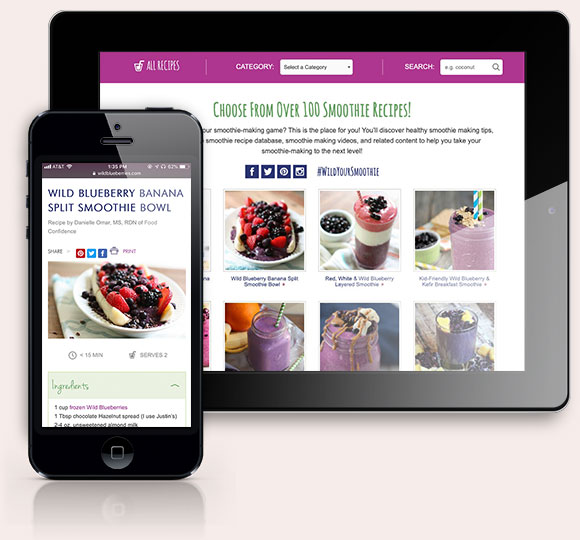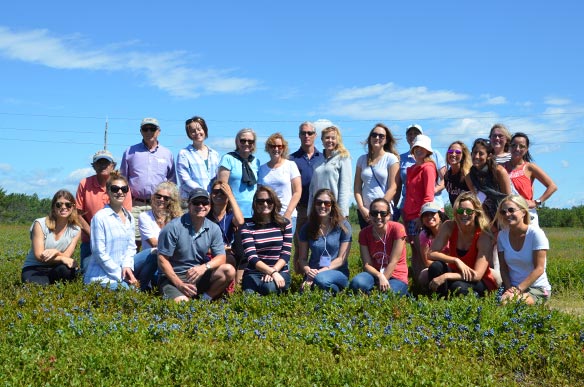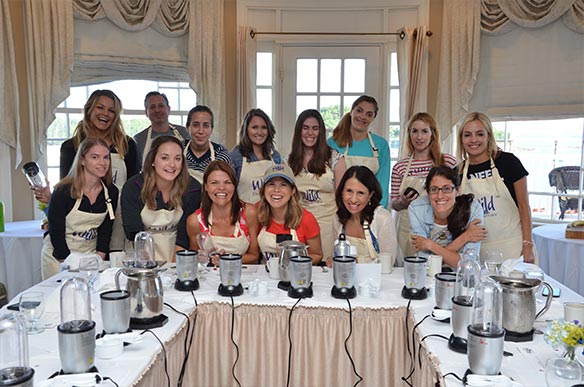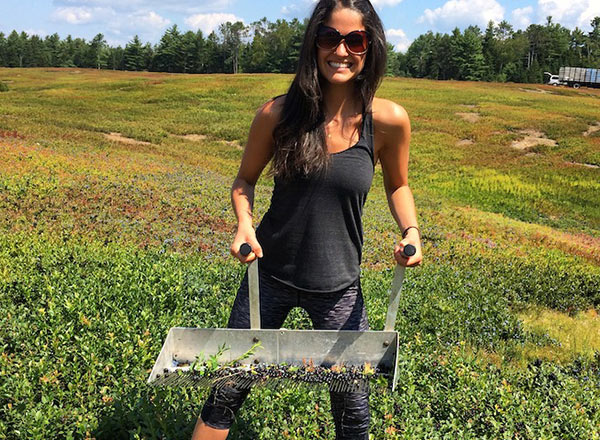 Influencing the influencers.
Then we invited some of the world's most popular food, health and nutrition bloggers to be our guests in beautiful Bar Harbor, Maine, for an inspirational, educational Wild Blueberry weekend getaway—Blog the Barrens Wild Blueberry Retreat. It was wildly fun AND wildly successful, yielding original content that reached nearly 20 million people including a five-minute feature on the Today Show®.
Getting WILD on the Menu
Taking a nod from our successful Blog the Barrens program, we invited some of America's most influential chefs and food service influencers to Maine and immersed them in the land of Wild Blueberries. The trip included a meeting with growers, hand raking the crop, special Wild Blueberry meals, and the finale "Chopped" like challenge which provided an opportunity to experiment with the frozen Wild Blueberry and explore its taste and menu possibilities.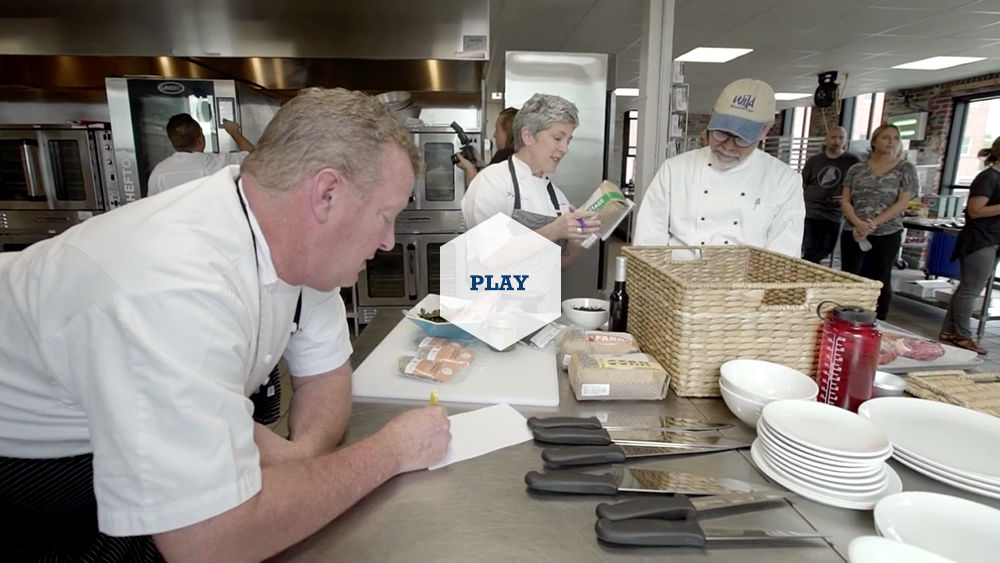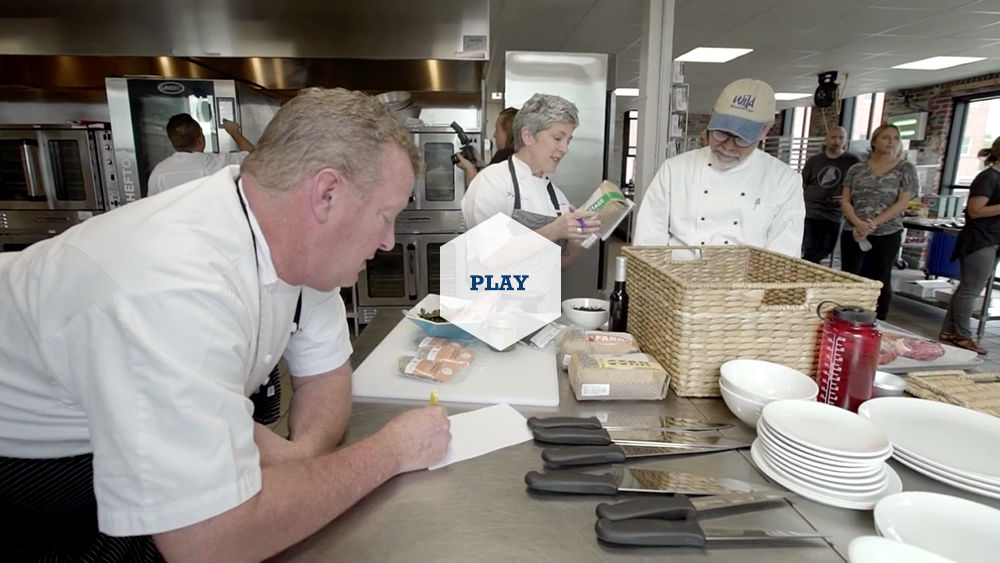 The Power of WILD
Once we started to move the needle with consumers, we shifted our attention to the trade. Working with an independent market research firm, we documented the preference for Wild Blueberries in top consumer brand categories including yogurt, muffins, ice cream, smoothies and more. Turns out the power of "Wild" has a big impact on blueberry products in terms of purchase intent, health, and sustainability ratings. Consumers in category after category stated they would pay more for products made with wild blueberries vs. cultivated. Armed with that data, we reached out to progressive and thought leading brands to encourage them to formulate and label with Wild Blueberries.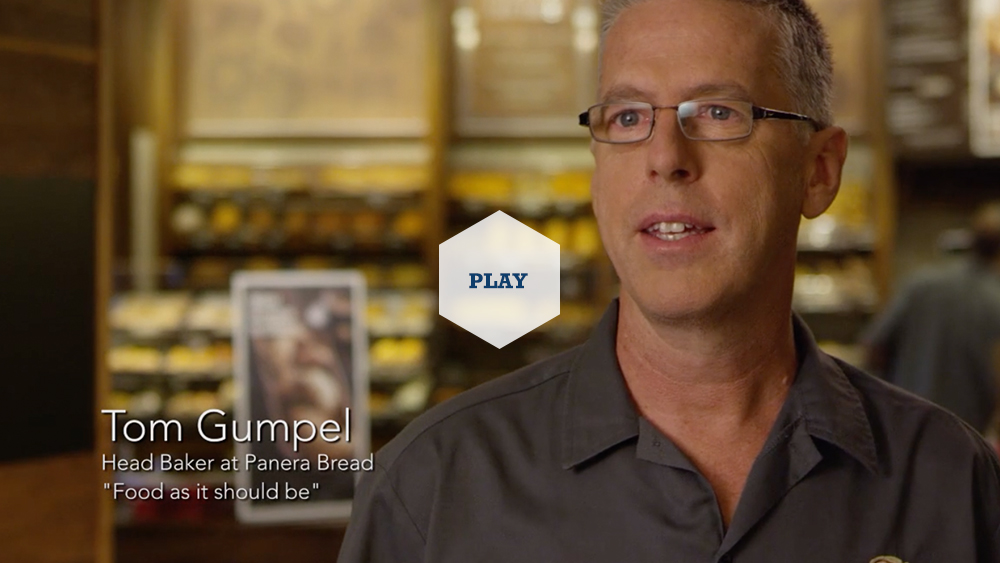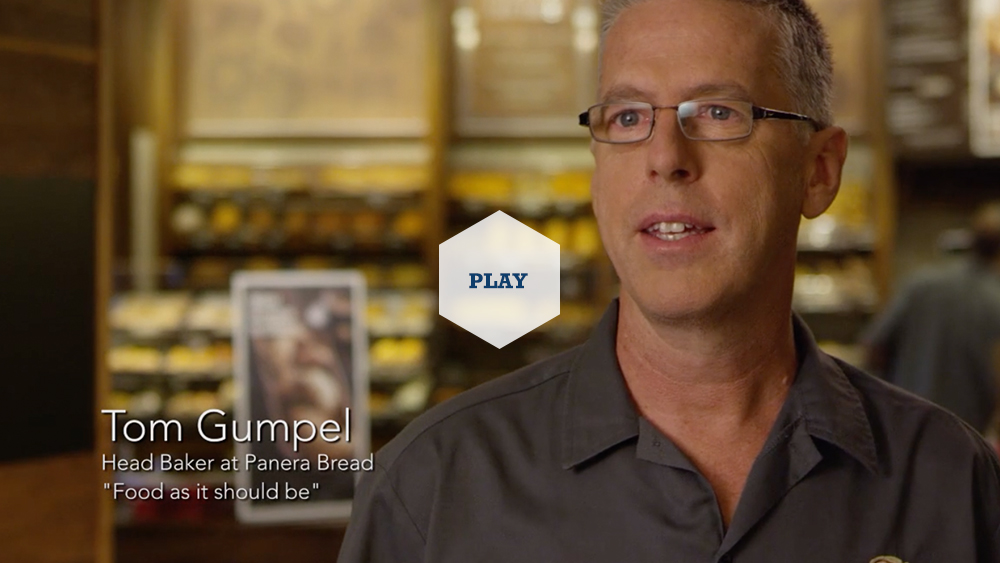 It's pretty exciting to see these kind of results…
But what we really love to see...
is influencer brands embracing WILD and putting Wild Blueberries in their products and on their labels—that's when you know the campaign is working. So the new Wild Blueberry SKUs from brands like KIND Bar®, Chobani®, Organic Valley®, Cliff Bar®, Krave®, VitaTops®, Stonyfield®, Gerber®, Smoothie King®, and Panera® are what really make us go wild.