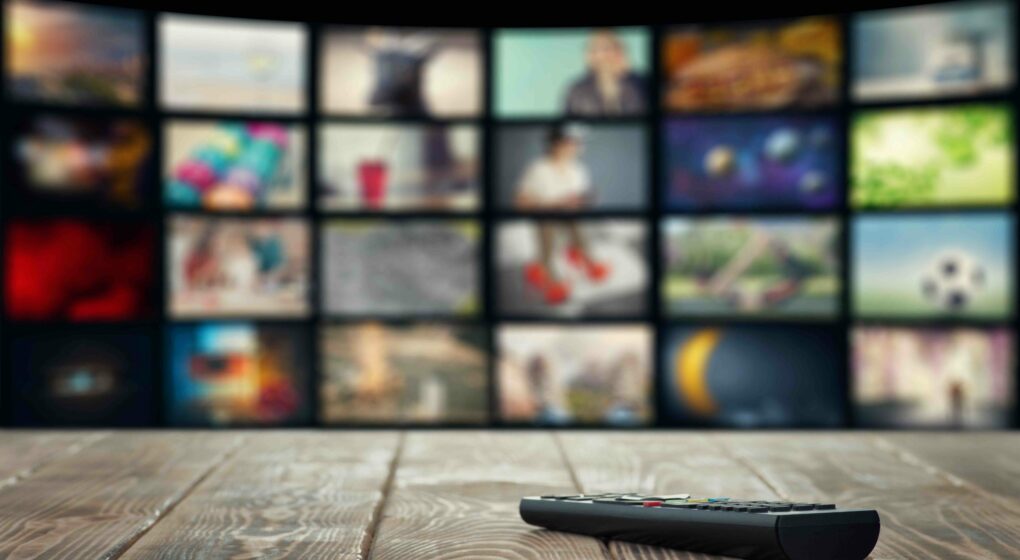 Back in the day, media buyers had it pretty simple when planning a television advertising buy. The "universe" of television choices consisted of three to five stations. Then cable, and eventually satellite, came into the picture. In the not-so-long-ago past, cable and satellite could be found in more than 85% of homes. Fast forward to today and this number is dropping to make way for the latest evolution of television viewing: Streaming.
We're still watching TV; the big difference is how we're watching. The reality is, people are Streaming more now than ever before, consuming TV on multiple devices, across multiple networks, all hours of the day.
These changes in behavior and options have driven new opportunities, and challenges, in modern media buying. With the increased number of streaming options, differences in targeting and platforms as well as audience fragmentation, developing a brand awareness campaign for TV requires a lot of strategy and planning to be effective. When the mix is right however, the magic remains—TV is still one of the strongest media choices for building awareness, no matter how audiences choose to view their programs.
Whether it be traditional linear TV (broadcast, Cable & Satellite) or a Connected TV device (OTT Streaming), audiences are still very much engaged in television programming, and we now have more ways to reach them. This does present some challenges and can leave many advertisers wondering "which is the best format?"
So, to help answer that question, here are some of the differences, pros/cons, and best-use cases for Television in its varied formats: broadcast, cable, and OTT Streaming.
Broadcast Television
With broadcast television being the original method to watch programs, many advertisers believe it has been replaced by its paid counterparts, like HBO and HULU. On the contrary, broadcast TV still delivers major network programs as well as news, sports, and specialized programming. It's also a "brand safe" environment, pertinent, and "live." Broadcast stations can reach every home for free, especially if the home is within the station's signal area, or with the help of an antenna. And broadcast stations air local news content, which makes broadcast nearly irreplaceable. Many people still watch these channels for their morning and nightly news especially, and may not realize they can receive the signal without the help of a cable subscription.
For an advertiser, broadcast television is still an effective way to reach a large number of people. With 99% of homes having access to broadcast channels, you can target your advertisement to run during specific programs (TV shows), to certain age groups, and within specific DMAs (think large geographic regions). Demographic targeting and reach capabilities make broadcast an effective choice for brand awareness plays that are focused on broad audiences and large geographic coverage areas.
Pros: Provides broad reach; the best way to reach a lot of people; people watch live which means they are engaged and watching commercials. Brand safe environment, live programming and topical/relevant content
Cons: Can be expensive; no geo-targeting capabilities; inventory can be limited in highly viewed dayparts, such as news and Prime Time.
Best-Use Case: Brand awareness and retail promotions in local Designated Marketing Areas (DMAs).
Cable Television
If broadcast television is a primary player in a media buy, cable can play a supporting role. Cable providers offer access to a range of networks for any interest—such as ESPN for Sports enthusiasts, HGTV for home/garden interests, CNN for News junkies, and Animal Planet for animal lovers.
The beauty of cable advertising is similar to broadcast except that where broadcast stations deliver reach in a large geographic area, cable can be targeted to smaller geo-areas; specific "zones" while programming targets viewer interests. The majority of homes today (60-65%) still have cable television, despite the recent decline. There are many "Cable Nevers" (i.e. Millennials, who have never had cable and are not interested in subscribing); "Cord Cutters" (Millennials plus Boomers who do not want to pay incremental fees), and a fair number of "Cord Shavers" (many Boomers and other affluent households, who want to keep some level of "tiered" cable service plus explore other options).
Buying cable is slightly different than broadcast in that you can buy either a specific program (at higher rates) or broader timeframes, (such as 4:00 pm to midnight).
And there are a couple of different options for placing a cable buy; one is a spot (or linear) buy, where schedules are placed on specific networks or programs, or the other option is a digital cable buy; which runs like an OTT buy (read on to learn more on this topic).
"Linear cable" allows you to choose networks which provide easy persona-based targeting for an advertiser. For example, if your audience is a younger, DIY-type, you might choose to run your ad on DIY, HGTV, and TLC channels. While you do have the ability to buy specific programs at higher spot costs, that may not be necessary since all the programming on these networks is geared toward specific audience interests. Viewers who are interested in cooking can find a wide variety of programming on the Food Network, so it may not be necessary to buy a specific program. Instead, running t a broad rotator may be an effective way to go. This is one of the reasons why cable can be less expensive than broadcast television along with the fact that advertisers are buying smaller geographic areas.
Pros: Targeted reach through more granular geographies (counties or zones); great way to build frequency for the advertiser's message
Cons: Loss of subscribers/viewers to other viewing options
Best-Use Case: Brand awareness campaigns targeted to personas in a specific county or zone
Over-the-Top Television (OTT) Streaming
Over-the-top TV is a relatively new advertising platform that allows advertisers to reach viewers who are streaming their content via the internet or through a connected TV device that bypasses cable box access. OTT Streaming ads are generally served within apps or network websites via streaming enabled devices, in long-form content that is maintained by content aggregators or publishers.
OTT is an especially good option for brands that are targeting affluent households, young families, or Millennials, as these viewers tend to stream a large portion of their content.
The overall targeting capabilities on OTT are more robust than cable and broadcast, with the ability to target broad marketing areas, counties or zip codes, as well as demographic and psychographic targeting (think gender, age, education, household income and general lifestyle interests). These are impressions-based buys, however. There's no control over where commercials runs or what time they air. Spots run based on the targeting parameters: demographic, geo- and lifestyle interests.
Pros: Building frequency with a target audience; can be geo-targeted; relatively inexpensive; can deliver ads across all platforms. Builds incremental reach. Some providers have retargeting capabilities.
Cons: Lack of transparency; no control over what channels and programs you air in; less reach potential than broadcast and cable
Best-Use Case: Targeted awareness-focused on a specific audience
The Takeaway
Like most things in marketing, TV advertising is changing each year. Eventually, new targeting capabilities and inventory will be introduced. As the options continue to evolve and viewers explore different ways of consuming video content, media planners are challenged to create integrated media plans which may include some combination of broadcast, OTT, cable and digital online. There may be times when just using one media option is a viable choice, but it's important to consider all the options and maximize a media mix so that it effectively delivers the message to viewers wherever and how ever they're accessing their content.
---
About Ethos
Ethos is a multiplatform branding agency that develops and executes integrated marketing campaigns across multiple channels for companies inside and outside of Maine.
At Ethos, we believe that the most effective way to set a company's marketing course is by finding its core truth – its ethos. We know that once we discover and communicate that core truth, we can truly make a difference for each client's unique marketing and business objectives.
With Ethos, you get more than a marketing agency. You get a long-term partner whose goals are your goals.
Learn more about the Ethos approach and the work we've done for our clients. Want to have a conversation about your brand's core truth? Contact us!