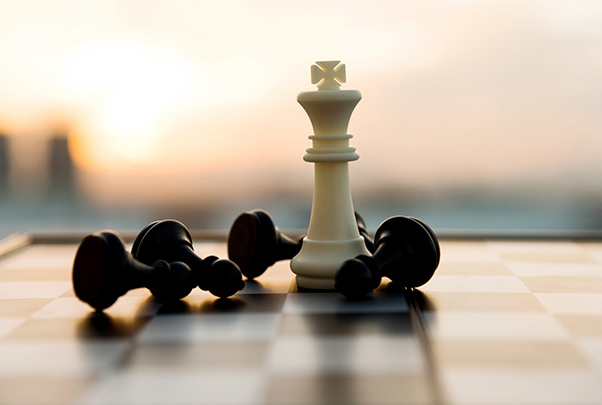 For professional service firms seeking to distinguish themselves from competitors, establishing the firm as an industry thought leader is an effective long-term branding strategy. The key to success is to deliver valuable insight and information to clients, prospects and peers over a sustained period of time. Blogging, speaking engagements, authored bylines in industry-specific publications all play a potential role in positioning the brand as a thought leader. But perhaps, one of the more effective tactics within the thought leadership strategy is to host regular workshops, seminars or 'lunch & learns' for clients and prospects.
Systems Engineering, an information technology leader based in Portland, ME, has consistently implemented this strategy over a period of four years with considerable success. Despite a down economy, Systems Engineering has grown sales by 150% and increased their employee base from 75 to nearly 100 skilled information technology professionals. The firm specializes in providing managed information services such as managed security, cloud-based infrastructure as service, remote network monitoring, data management services and IT help desk support – technical services to be sure.
Systems Engineering has committed to hosting quarterly 'lunch & learns' under the moniker 'Get Ahead of IT' on topics of interest to their target audience, which includes senior level executives and IT leaders at other professional services firms. They have meticulously developed and maintained a customer and prospect database of nearly 3,000 contacts – complete with name, title, company name, address, telephone and email addresses. Prior to each lunch & learn, Ethos works with the Systems Engineering marketing team to develop an email invitation for the event (we use Constant Contact) as well as a landing page with content for their web site where interested prospects may register for the event. The sales team is also recruited to follow-up with prospects to invite them to the event, which is hosted at a well-appointed, accessible local hotel with a complimentary lunch. The Get Ahead of IT Lunch & Learns typically draw between 50 and 100 interested clients and prospects.
And while event marketing is important to drawing a crowd, Systems Engineering has enjoyed continued success because of the time and attention the company puts into the development of each topic. Make no mistake about it, the ongoing creation and implementation of a speaker series of this sort requires company resources at the highest level. It's time consuming and sometimes resource intensive. To mitigate the internal time commitment to prepare for an event, the Get Ahead of IT series often features guest speakers from industry partners who not only present well, but who have mastery over the subject matter, which at times is complex, even esoteric.
A recent event entitled "Game Changing Data Management Strategies" featured a guest speaker from NetApp, a company that provides sophisticated data storage and management technologies that reduce the amount of data companies need to manage and provide comprehensive business continuity and data retrieval services. The speaker had worked for a law firm (a primary target audience industry for Systems Engineering) prior to joining NetApp. While serving as the IT manager for the law firm, he had lead a real-world NetApp installation that realized considerable financial benefits for the firm. The audience not only appreciated the technical insights of the 90-minutes presentation, but they credited Systems Engineering with the foresight and leadership to bring them such a timely topic of interest.
By committing to a thought leadership brand strategy over a period of time and by executing a quarterly lunch & learn events featuring timely topics of interest to the target audience, Systems Engineering has positioned their company for continued success and growth by becoming the "go-to" resource for challenging information technology issues confronting today's businesses.
---
About Ethos
Ethos is a multiplatform branding agency that develops and executes integrated marketing campaigns across multiple channels for companies inside and outside of Maine.
At Ethos, we believe that the most effective way to set a company's marketing course is by finding its core truth – its ethos. We know that once we discover and communicate that core truth, we can truly make a difference for each client's unique marketing and business objectives.
With Ethos, you get more than a marketing agency. You get a long-term partner whose goals are your goals.
Learn more about the Ethos approach and the work we've done for our clients. Want to have a conversation about your brand's core truth? Contact us!