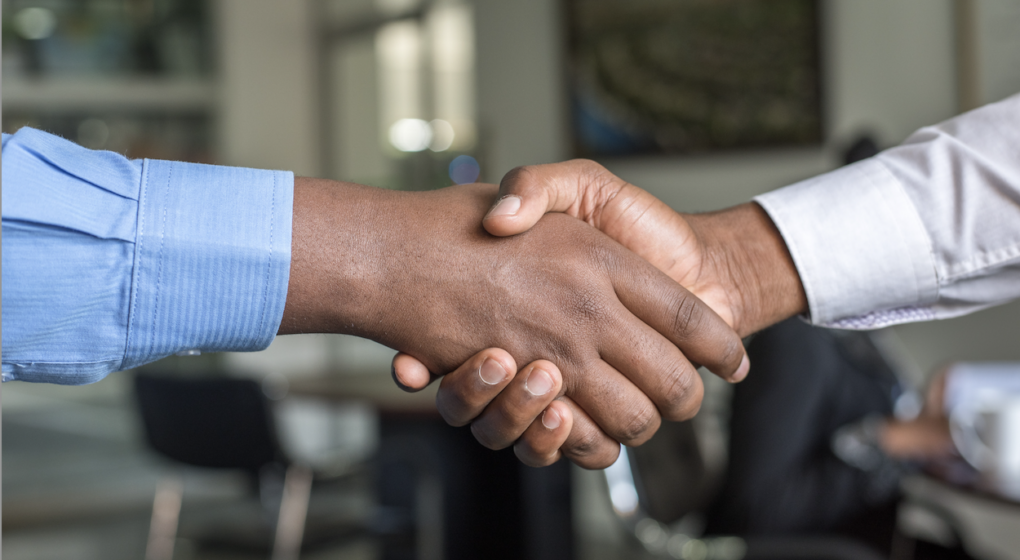 Good help is hard to find.
Now that's the understatement of the year.
With the unemployment rate holding steady at 3.6 percent¹, the aftereffects of the Great Resignation² still being felt. Workers are reevaluating their needs, seeking higher pay, greater autonomy, and better work-life balance. The pain is real.
A low unemployment rate is often viewed as a positive sign for the economy, but it can spell trouble from a hiring perspective. As of June 2022, there were 10.7 million U.S job openings, 4.8 million more than unemployed workers3. In fact, CEOs consistently cite "the ability to attract and retain quality workers" as their top internal concern.
So what can HR professionals do to gain the inside edge with talent in today's complex and competitive job market?
Let's take a closer look at four proven recruitment marketing strategies, along with some recruitment marketing best practices.
Five Recruitment Marketing Strategies
After amassing a body of tips, trends, and best practices for recruitment marketing, we've compiled them into five overarching strategies.
1. Focus on retention, then hiring
Good retention not only makes hiring easier, but it also reduces the need for it. Nearly 75% of job seekers research an employer's reputation on social media sites like Glassdoor, Indeed, Google Business Page, and Yelp before applying for a job. These same job seekers are three times more likely to trust content from employees — so much so that employee content converts seven times more frequently than other leads.
Additionally, by building relationships with candidates from the beginning, companies are investing in them (and their company) for the long-term. Often, a company will revisit a prior candidate's application for future open positions if the relationship and rapport has been established.
The takeaway? Employee referral and advocacy programs are one of the most powerful yet underutilized recruitment tools.
2. Unique barriers require custom solutions
Many factors impact whether the right candidates apply for positions, so it's important to identify where the barriers are. Is it harder to get people into the funnel, or through it? If you want people to apply for your jobs — especially in an employee's market — you must make it easy for them. This means asking the right questions:
Who is the most likely audience to apply?
What are their unique barriers/pain points?
What messaging is going to resonate with this audience best?
Where (what platform/medium) can we reach them?
Is the application process user-friendly?
Are there any technology issues/glitches?
What's the follow-up time after the initial inquiry?
The answers to these questions will help you break down any barriers that are impeding the hiring process.
3. Widen the recruiting net
While not all jobs have the flexibility to work remotely, if your company has positions where it is feasible to do so, consider offering remote or hybrid work arrangements.
There are several reasons why this change impacts your recruitment efforts. For starters, moving away from the conventional brick-and-mortar, 9-5 work structure allows access to a deeper pool of qualified candidates, including parents, caregivers, and others who have excellent skills, but who may require nontraditional work arrangements. In fact, the option to work remotely is the #1 most requested benefit by employees. It helps with retention, too.
Speaking (again – notice a trend yet?) of retention, research shows that employees without a four-year degree tend to stay 34 percent longer than those with a degree, which brings us to another tip for widening your recruiting net:
4. Make the switch from qualification-based to skill-based job descriptions.
Prioritizing skills over qualifications is trending right now. There has been a 20 percent increase in managers hired without a four-year degree over the past year. If a person has the right skills (or the potential to acquire them), setting rigid requirements for years of experience or specific academic degrees can cause you to overlook great candidates. Women are less likely to apply for a job if they don't meet all the qualifications.
This is consistent with data indicating that U.S. job posts mentioning "responsibilities" without referencing "requirements" received 14 percent more applications per view than those including "requirements" but not "responsibilities." Job seekers want to know what functions they'll be performing to help gauge whether they have the right skills for the job.
5. Focus on specific positions vs. general hiring
Job seekers are more likely to respond to specific job postings than general hiring posts. Think of it this way: They're in the power position; why wouldn't they want to know the specifics of the role before taking action?
Consider pairing an awareness campaign that links to your careers landing page with remarketing ads featuring specific positions that link directly to the application for that specific job. If you're using outsourced HR websites to host your jobs, this strategy may not work. In this case, switching to in-house hosting may be something you'll want to consider.
Recruitment Marketing Best Practices
Now that we've reviewed strategy, let's talk about execution and how to turn these ideas into real people who are excited to join your company (and stay there).
1. Create a dedicated careers landing page
In addition to listing the job opportunities at your company, the careers page serves the dual purpose of promoting your brand so that prospective employees can envision working at your company. This page should be optimized for user experience (UX) and search engine optimization (SEO), and include company information, benefits, and FAQs.
2. Write straightforward and easy-to-understand job descriptions
Try to avoid "wish lists" and requirements and focus instead on the role/responsibilities for each position. Whenever possible, include photos, videos, and personal testimonials for each position, AKA "enhanced listings." Start thinking of this as the normal format, rather than the exception.
3. Optimize all hiring content and the application process for mobile
Make sure you are reaching the broadest audience possible by providing a mobile-friendly job application process. At least 45 percent of job seekers are searching on mobile devices. Think about the time spent on mobile devices: waiting for a doctor's appointment, in line at a coffee shop, commuting to work. Job seekers may use this time to peruse listings they subscribe to, or are sent by friends and colleagues.
While a high amount of job searching is happening on mobile devices, don't write off the desktop experience. Users are still turning to their laptops or desktop devices to fully apply for new positions. This may be due to the application requirements such as documents that need to be uploaded (resumes, cover letters, references) and may not be easy to complete on mobile.
4. Think outside the benefits "box"
These days, the term "employee benefits" encompasses so much more than a good financial package. Today's employees prioritize flexibility, growth, and a positive company culture. Jobseekers want to know that a company's current employees are happy at their jobs; it's one of the main factors that impact whether they apply. Try to give candidates access to current employees early on so they can ask questions and learn about the morale/culture.
5. Use social media to promote your brand and company culture
By engaging with job seekers where they tend to hang out (hello social media!), you can provide a window into what everyday work would look like for them. Be creative. Use employee profiles, images, or video to show "a day in the life" for each role.
6. Consider ways to keep prospects engaged post-application submission
The end of an application does not mean the end of your relationship with a prospective employee. As prospects finish their applications, consider opportunities that exist on your website or within the application portal to add an exit call-to-action (CTA) for the user to take and keep them engaged with your company. This could be signing up for future job alerts or referring colleagues to other open positions. Collecting this information is also a great way to build your email distribution list for future communications.
Today's HR professionals have their work cut out for them. The good news? Thanks to these recruitment marketing strategies and best practices for recruiting and retention, they've also got a blueprint for navigating the way forward.
Sources:
1 Bureau of Labor Statistics https://www.bls.gov/news.release/pdf/empsit.pdf
2 Forbes https://www.forbes.com/sites/forbestechcouncil/2022/03/22/how-to-combat-the-great-resignation-and-build-a-resilient-workforce/?sh=1e93b4e61fad
3 Basis – Recruiting
https://view.highspot.com/viewer/62fe3b9325be24426ef59eaf
About Ethos
Ethos is a multiplatform branding agency that develops and executes integrated marketing campaigns across multiple channels for companies inside and outside of Maine. At Ethos, we believe that the most effective way to set a company's marketing course is by finding its core truth – its "ethos." We know that once we discover and communicate that core truth, we can truly make a difference for each client's unique marketing and business objectives. With Ethos, you get more than a marketing agency. You get a long-term partner whose goals are your goals. Learn more about the Ethos approach and the work we've done for our clients. Want to have a conversation about your brand's core truth? Contact us!