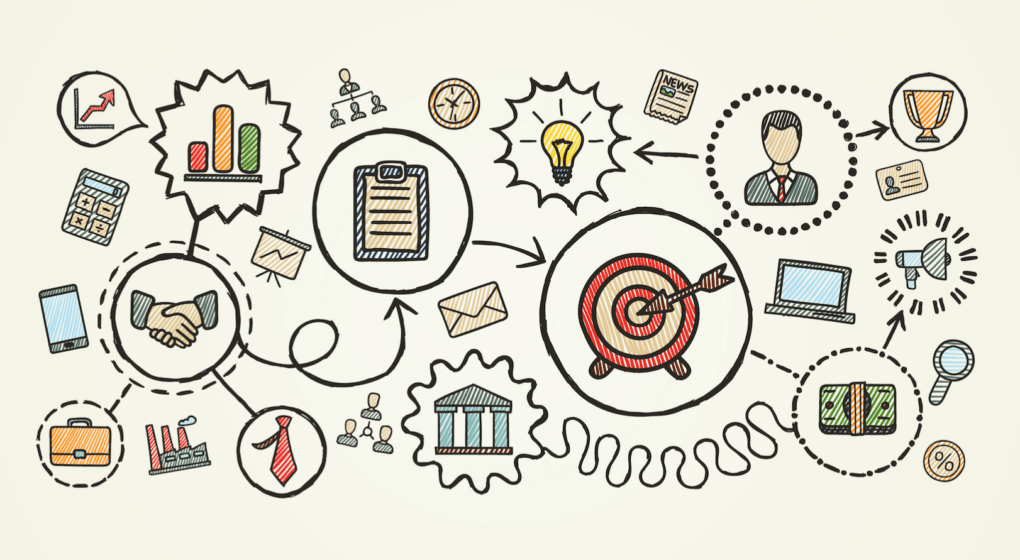 Most veteran marketers have heard the "Rule of Seven" at one point or another in their career – the idea that a prospect needs to see or hear a message a minimum of seven times before taking action, or making a purchase. And while the logic behind the old adage is widely accepted, its execution often falls into the category of easier said than done.
Maintaining top-of-mind awareness is hard work that takes a strategic, integrated, often multi-platform approach. In order to hit that "magic number" of customer impressions, consider this checklist of integrated marketing essentials:
1. Influencer Marketing – Take time to research who is leading the conversation (either locally or nationally) around your product or sector. Then, develop a strategy to engage these influencers to help tell your brand's unique story. Original content developed by qualified influencers can do wonders to authenticate your brand and engage your audience with meaningful, targeted, and interesting stories.
2. Social Media – The content created by your influencers and other authentic voices can and should be used to fuel your social media engine. In fact, with Facebook's new algorithms (soon to be mimicked by Pinterest and Instagram), original content is the KEY to getting traction across social media channels. Instead of devoting time to curating content or sending your fan base beyond your website, make sure you post meaningful content that will spark engagement, comments, and shares. Also, ensure that your influencers are sharing content on their own channels to increase visibility and share of voice.
3. Contests and Giveaways – Don't underestimate the impact of contests and giveaways to spark excitement, create buzz, and engage audiences. Executed correctly, contests and giveaways can generate incredible brand visibility, even with inexpensive prizes. At Ethos, we employ giveaways for our clients that range from $5 to $5,000. They all have their place and are effective in growing engagement and email databases, which is critical for remarketing.
4. Strategic Events – Putting on powerful and strategic events is a cornerstone of integrated marketing. Events bring people together in a room where real ideas and relationships can be built. Remember that events should be a pure reflection of the goals of your brand strategy. Ethos recently held a strategic media dinner in New York City for a large food client that was designed to celebrate the power of wild foods. Every detail of the planning—from the invitation, to the venue, to the chef, to the menu—was designed to reflect the story of Wild. Good execution is key to any successful event and the relationships built should have long-lasting ROI. Learn more about our Wild Dinner event here!
5. Partnerships – Forging strategic B2B partnerships is a powerful way to expand your bandwidth, boost awareness, and break into new markets. Many brands are so focused on their own product that they forget to consider the power that working together with other brands can provide. For a partnership to truly work, the target audiences should match, without competing. For example, a peanut butter company might partner with a jelly brand to promote sandwich making. The "marriage" should be a win-win for both parties. Ideally, partnerships can build your brand and fuel great synergies and stories. Some effective partnerships that come to mind are Yo Crunch Yogurt & Kellogg's Granola; Ben and Jerry's Ice Cream & Greystone Bakery Fudge Brownies; Pottery Barn & Benjamin Moore, Nutribullet & Wild Blueberries.
6. Digital – In today's world of scrolling Facebook on a phone, while watching Netflix on TV, while online shopping on the iPad, it's absolutely critical to consider a digital advertising strategy. Depending on your brand, a banner ad, pre roll video, social media or search campaign might fit the bill. Due to the incredible targeting capabilities and pay-per-click / pay-per-impression price structure, digital advertising is a great way to generate impressions, drive traffic to your website, promote great content, and maintain top of mind awareness among a target audience all at an affordable cost.
7. Traditional Advertising – Despite the slow decline in viewer and readership, particularly among millennials, traditional media still has an important role to play in an integrated ad campaign. The broad, penetrating reach can be extremely effective at earning and maintaining top of mind awareness for diverse target audiences, and has the ability to reach large geographic areas efficiently.
---
About Ethos
Ethos is a multiplatform branding agency that develops and executes integrated marketing campaigns across multiple channels for companies inside and outside Maine.
At Ethos, we believe that the most effective way to set a company's marketing course is by finding its core truth – it's ethos. We know that once we discover and communicate that core truth, we can truly make a difference to each client's unique marketing and business objectives.
With Ethos, you get more than a Maine advertising agency. You get a long-term partner whose goals are your goals.
Learn more about the Ethos approach and the work we've done for our clients. Want to have a conversation about your brand's core truth? Contact us!