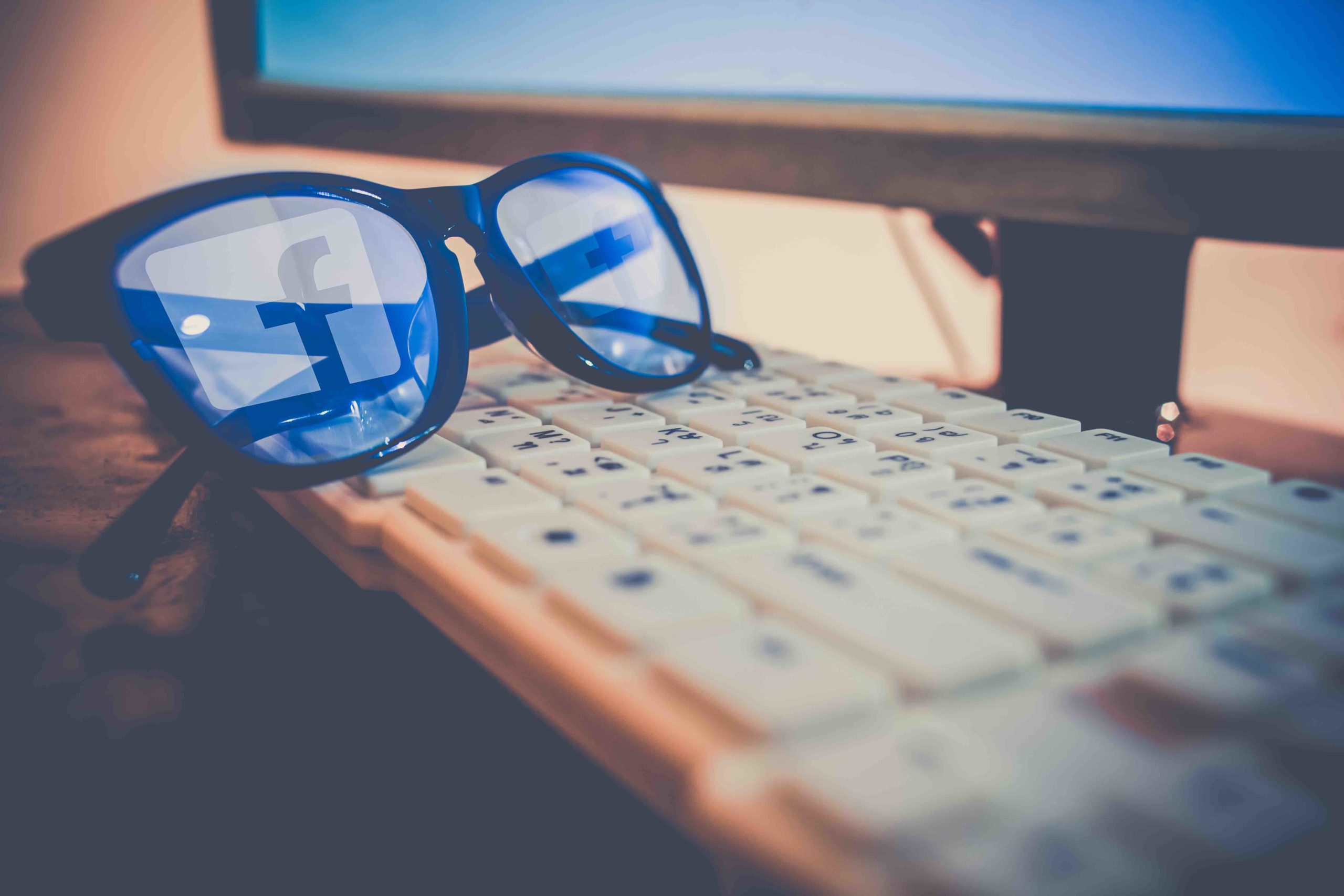 Do you have a Confirmed Facebook Page Owner?
Remember back in Q4 2019 when Facebook announced some changes to page security on their platform? The article was entitled, Helping to Protect the 2020 US Elections. It's entirely possible you just skipped (or skimmed) right over it. At the time, the changes were largely focused on increasing transparency and reducing misinformation, and the announcement only pertained to certain types of pages – in particular those that were promoting political content. As we enter 2020, however, Facebook has decided to roll out those same changes to a much broader audience – and the changes could have a pretty big impact on your brand, business or organization – political or not.
But don't worry, it's not like you need to #DeleteFacebook or anything. Here's what's coming later this year and how to make sure you're prepped and ready so you can post away with minimal disruption.
What was the Pages Transparency announcement all about anyway?
After the 2016 election, Facebook experienced some significant backlash for their role in the spreading of "Fake News." In an effort to rebuild trust and promote transparency across the platform, they made a couple of significant changes.
First, they went ahead and deleted billions (yes, that's billions with a "b") of fake accounts. This was an effort to crack down on "bot" accounts that didn't represent real people, but instead were used distribute misinformation.
On the Pages side (i.e. business, brand, and organizational pages – not personal profiles), the initial step towards more transparency included making the primary location of all Pages public and revealing if a Page had had a name change since September 6, 2018. While many viewed this as a step in the right direction, it still fell short of satisfying public demand for more information about WHO was behind any given Facebook Page.
New Transparency Changes
In response to the public demand for even more transparency across Pages, Facebook made some additional changes. Since the inception of Pages in 2007, the individual profiles that manage the Page have been kept private. In 2020, that appears to be changing.
According to Facebook, "we've seen people failing to disclose the organization behind their Page as a way to make people think that a Page is run independently." In response to this concern, Facebook has indicated that they will begin to require more and more Pages (eventually all?) to register a "Confirmed Page Owner."
Facebook has yet to make an official announcement about which pages specifically will require a Confirmed Page Owner – and by when, but the most recent updates to Pages signal that the days of anonymity are ending. Facebook has stated that it would focus first on Pages with large U.S. audiences.
[Not sure what we're even talking about? Here's a quick refresher on how Pages are structured.
In order to create, manage, and maintain a business, brand or organization Page, an individual user account is required. A Page can have multiple individual accounts managing it (each with their own roles and permissions) but you can't simply create a Page without tying it to at least one individual account. While this can be frustrating for business owners that want to keep their personal and public profiles separate, it's a foundational tenant of that platform that seems increasingly unlikely to change.]
How Will This Transparency Impact Your Page?
A new "Organizations That Manage This Page" tab may soon appear on your Facebook Page. This tab will feature the Page's "Confirmed Page Owner," including the organization's legal name and verified city, phone number or website. When this happens, you should move to get verified and confirmed right away.
Facebook has already confirmed that in order to run any advertising on the platform that references social issues, politics or elections, Pages will need to be verified with a confirmed Page owner in order to receive ad approval. While you may not think your brand, business or organization is running ads that fall into these categories, keep in mind that Facebook's interpretation of "social or political" is incredibly broad and can sometimes pull in ads that weren't intended to run in that category.
Here at Ethos, for example, we have seen significant changes to Facebook's ad approval process in terms of what is considered "political." Client Facebook ads that covered topics such as water, conservation, higher education, specialty foods, and others faced scrutiny during the ad approval process. While we were able to work through this pretty quickly with most of our clients, please don't count on Facebook giving your business the benefit of the doubt when it comes to your advertising dollars. And remember, much of their approval process is automated and getting a human to review an ad with you for approval is time consuming and never guaranteed.
So, what do I do now?
Head over to your Facebook Page and check if the new "Organizations That Manage This Page" tab has appeared. If it has, look for the "Confirmed Page Owner." If you don't see anything listed, it's time to get verified.
According to Facebook, "A Confirmed Page Owner is a business or organization that has completed Facebook's business verification process and whose Business Manager claimed ownership of the Page…" You can learn more about Business Verification here.
It sounds simple enough, and it can be, as long as you have all your ducks in a row. Before you start the process of confirming a page owner, you'll have to Verify Your Business. Facebook outlines the verification process in five easy steps. The process can take minutes or days, depending on the documents you have available for your business. Here's an overview to help you get started. When you're ready, visit Verify Your Business on Facebook.
Step 1: Enter business details. Everything you enter here will be publicly visible if you have a large U.S. audience or run ads that are focused on social issues, elections, or politics. At Ethos, we've found that this applies to several of our clients even if they don't think they fit into these categories – it all comes down to Facebook's perception of your ads and content.
Step 2: Select Your Business. In this step you'll need to select your business from a list. If you don't see your business, select "None of these match." If this is the case, you will need to upload official documents (and have patience as you wait) for Facebook to review and approve your verification, see Steps 2A and 2B.
Step 2A: Verify the Legal Business Name. While this feels similar to Step 1, Step 2A requires that you provide official name verification documents. Acceptable documents include your business license, business bank statements, or EIN confirmation number, among several others. Utility bills, invoices, purchase orders, etc., are not accepted for this part of the verification process. Be sure to review the documents before uploading to ensure you have the right ones.
Step 2B: Verify the Business Address or Phone Number. This step may seem redundant, but you'll also need to upload a second document that shows BOTH the legal name of your business and the mailing address or phone number. Here you can use a utility bill, bank statement, or tax documents – some tax documents, like your EIN confirmation number, can be used for both Steps 2A and 2B.
After you've completed Steps 2A and 2B, you will need to channel your patience and wait as Facebook "quickly" reviews them. This approval usually takes several days. You can check your verification status in the Security Center to see if and when everything has been approved.
Step 3: Confirm Your Business Details. Select a phone number that you have access to from the dropdown menu.
Step 4: Get a Verification Badge. You're so close you can taste it! Choose how you would like to receive your verification code. Options include text message (keep in mind Facebook will use your business phone number so only use this option if your business phone can receive texts), a phone call, or an email.
Step 5: Enter Your Verification Code. Congrats! You've made it to the end of your business verification journey! Once you enter your code, you will receive a confirmation that your business is verified. It may take a few minutes, or even hours, for that confirmation to arrive but be patient and check your status in Security Center.
Remember that this verification process won't provide your Page with a blue verification badge – that is a different process altogether.
Once your business is verified you can move on to confirming page ownership. You'll need the verification code that Facebook provided you during the Business Verification in order to complete the Page Owner verification – so make sure to have that handy.
Remember, the inspiration for this Confirmed Page Owner update comes from Facebook's very public struggles over fake news, data scandals, and its role in influencing the 2016 U.S. election, among other privacy concerns. In an effort to rebuild trust with stockholders and its user base, Facebook has made hundreds, if not thousands, of adjustments to the platform over time. While these efforts have not always been fast, smooth, or, frankly, enough, Facebook is constantly working to improve itself and remains one of the strongest digital marketing platforms available.
---
About Ethos
Ethos is a multiplatform branding agency that develops and executes integrated marketing campaigns across multiple channels for companies inside and outside of Maine.
At Ethos, we believe that the most effective way to set a company's marketing course is by finding its core truth – its ethos. We know that once we discover and communicate that core truth, we can truly make a difference for each client's unique marketing and business objectives.
With Ethos, you get more than a marketing agency. You get a long-term partner whose goals are your goals.
Learn more about the Ethos approach and the work we've done for our clients. Want to have a conversation about your brand's core truth? Contact us!