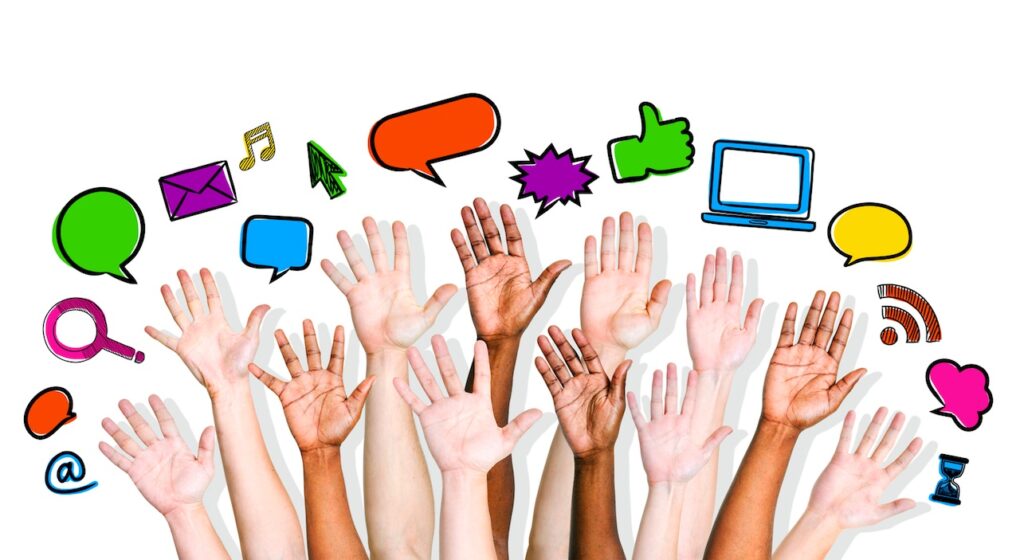 Gaining insights into what an audience it thinking, feeling, and hearing are important to any brand or organization. Polls can help gain insights into product perceptions and brand awareness and inspire blog content, campaigns, and even overall marketing strategy if used strategically. Social media polls are also a great way to receive feedback at fairly low cost and with a quick turnaround.
Polls vs. Surveys
Before we dive into the power of polls, though, it's important to differentiate between polls and surveys.
Polls, in short, are used to ask ONE fairly simple question. They can be completed in 30 seconds or less, and are generally completed on-page (i.e., there is no link to the poll as it is built into the website or social media platform). This is an important distinction because with the increase in consumer surveys now being used by marketers, a level of fatigue has developed resulting in fewer survey completions, especially without monetary incentives.
Surveys are longer, contain multiple questions, and dive into various layers of information. You'll often see these asks via email or on a website pop-up, perhaps even on social media with a link to click and follow.
How To Run a Successful Social Poll
If you're looking to gain insights about your brand or organization using social media, here are a few steps to keep in mind when creating a poll:
Set goals.
The importance of having specific goals for anything posted on social media cannot be overstated. For a poll, the goal or objective could range from number of responses, to impressions, to, of course – insight into your audience..
Make it short and sweet.
Polls should contain ONE question: short, sweet, and simple. If you have multiple questions, separate them into multiple social polls and rotate them into your content schedule.
Listen and engage.
Don't just ask your question, and let it sit there. Engage with users' responses. Comment on what they're posting. If the responses result in changes within the company, let your fans know that you've listened and put their feedback into action. Continued engagement makes your fans feel valuable and increases the likelihood of them engaging with your brand in the future.
Assess the poll.
After your poll is complete, don't just move on to the next. Read through the responses and analyze the data. Did you hear what you were expecting? How so? Did you receive more or fewer responses than anticipated? What have you learned? How can you use the findings to improve or adjust your brand? This is also the place to look at the goals you initially set and make needed adjustments for future social polls.
Publish the results.
Don't let your poll fall into a black hole – especially if you received great feedback! Sharing the results with your fans could be as simple as activating the auto-response feature on Facebook and Twitter that notifies all poll participants once a poll is completed and what the results were, or more in depth, like a blog post highlighting important insights, or a follow-up post thanking users for helping to inspire your next campaign.
Increasing Responses
While incentivizing isn't always necessary when it comes to conducting a poll on social media, giveaways for respondents do typically increase the number of responses, as well as organic shares. If you're considering a giveaway or prize of some sort, make sure it is relevant to your brand or organization, as well as to the poll question. If you choose something generic, you're likely to get responses from people who don't, and never will, have an interest in your brand.
There are dozens of tools and companies out there in the "social-sphere" that will claim you need them to conduct a successful social media poll. While there are some third party tools that can make managing and analyzing your polls easier, they are certainly not necessary. Follow these five tips and see what you can learn about your audience yourself before investing in additional software.
---
About Ethos
Ethos is a multiplatform branding agency that develops and executes integrated marketing campaigns across multiple channels for companies inside and outside Maine.
At Ethos, we believe that the most effective way to set a company's marketing course is by finding its core truth – it's ethos. We know that once we discover and communicate that core truth, we can truly make a difference to each client's unique marketing and business objectives.
With Ethos, you get more than a Maine marketing agency. You get a long-term partner whose goals are your goals.
Learn more about the Ethos approach and the work we've done for our clients. Want to have a conversation about your brand's core truth? Contact us!