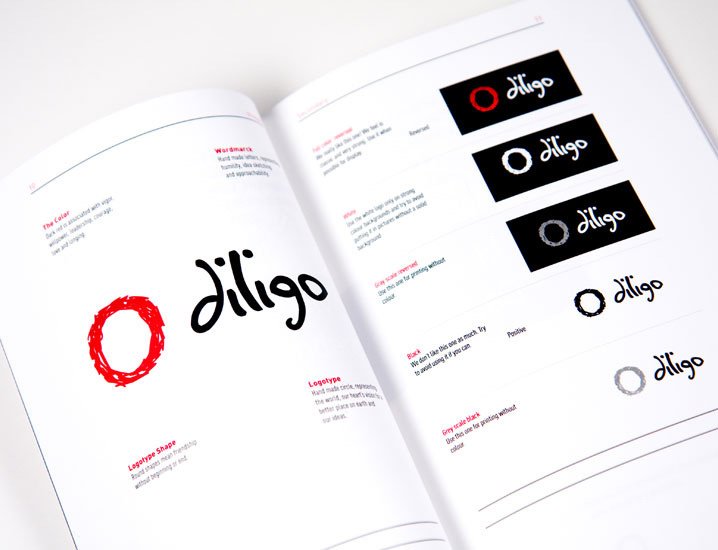 As a multiplatform branding agency, Ethos feels strongly about having complete Brand Standards Guides on file for all of our clients. But even if your brand doesn't work with an agency (and even more so if you work with multiple agencies or contractors) having a Brand Standards Guide can save you time, money and a whole lot of headache. Here's why:
Brands get sick of their message long before their customers do. Since you see your own branding and messages every day, it's tempting to tweak things a little bit here and there to keep it fresh. The problem is, your customers (and potential customers) don't see your brand nearly as much – and all your little adjustments could easily confuse and alienate them. A Brand Standards Guide helps keep you (and your agency/contractors) on the same page about everything from font size to messaging. The standards guide often prevents costly errors and reprints and enables employees and vendors to produce new and ongoing work efficiently and consistently.
So what is a Brand Standards Guide anyway?
A Brand Standards Guide is a compilation of primary visual and written standards regarding the expression of your brand. There should be one person responsible for safekeeping of the printed copy (which showcases font sizes and colors as intended – sometimes printers can skew them), and a digital copy should be made easily available to all employees, contractors, and vendors. The Brand Standards Guide should be referenced during the execution of each and every piece of marketing collateral, and should be updated frequently as your brand or sub-brands evolve.
What should the Brand Standards Guide have in it?
There are 8 major components that should be included in all Brand Standards Guides. They are as follows:
Positioning Statement
A positioning statement defines your target audience, and how you want that audience to perceive your brand. You can use a template like this one to help create a positioning statement.
Key Messages
Key messages include brand phrases and taglines, as well as general messages your brand would like to communicate to customers through copy and visuals. Key messages do not need to be used word for word in your marketing collateral, rather, use them as a guide to influence overall communication.
Brand Statement
A brand statement (also referred to as an "elevator speech") is a one paragraph or less description of your brand. To create it, imagine what you would say to someone (in 15 seconds or less) when asked what your brand is all about.
Logo
The logo section of your Brand Standards Guide should include your company logo, as well as all iterations of that logo. For example, black and white, 2-color and 4-color versions, fonts, tagline lockup to logo (if applicable), all sub-brand logos, etc.
Fonts and Usage Guidelines
Similar to the logo section, the font section of the Brand Standards Guide should include each font associated with your brand as well as usage guidelines. Identify which fonts are used for which types of collateral, and whether they are to be used in headlines, subheads, body copy, callouts, etc.
Color Palette
The color palette should include 2-3 primary brand colors that are used in every iteration of your brand, as well as secondary (highlight) colors that can be applied as needed. Catalog all colors in this section with CYMK, RGB, web and PMS codes.
Brand Elements
The brand elements section includes both photography and graphic elements such as lines, dots, and clip art that are used throughout your brand communications. The photography used in this section should be directional, not a final line up. So, instead of including pages and pages of approved photos, showcase a couple of photos that exemplify the type of image associated with your brand (i.e portraits, landscapes, glowing, low light, abstract, colorful, etc.) Also include an explanatory paragraph to help guide ongoing selections.
Examples
Last but not least, your Brand Standards Guide should include a couple of examples of actual collateral that put the previous sections of the guide into context. Examples could be printed or digital advertisements, FSIs, landing pages, brochures, or other marketing collateral as applicable. Make sure each of these examples showcases the elements and rules set forth in the Brand Standards Guide accurately.
Creating a Brand Standards Guide takes time and money – but it's a worthwhile investment. Having a Brand Standards Guide is an incredible asset both in the present day, and down the road should you ever decide to sell the brand.
---
About Ethos
Ethos is a multiplatform branding agency that develops and executes integrated marketing campaigns across multiple channels for companies throughout the Northeast and beyond.
At Ethos, we believe that the most effective way to set a company's marketing course is by finding its core truth – it's ethos. We know that once we discover and communicate that core truth, we can truly make a difference to each client's unique marketing and business objectives.
With Ethos, you get more than a Maine branding agency. You get a long-term partner whose goals are your goals.
Learn more about the Ethos approach and the work we've done for our clients. Want to have a conversation about your brand's core truth? Contact us!