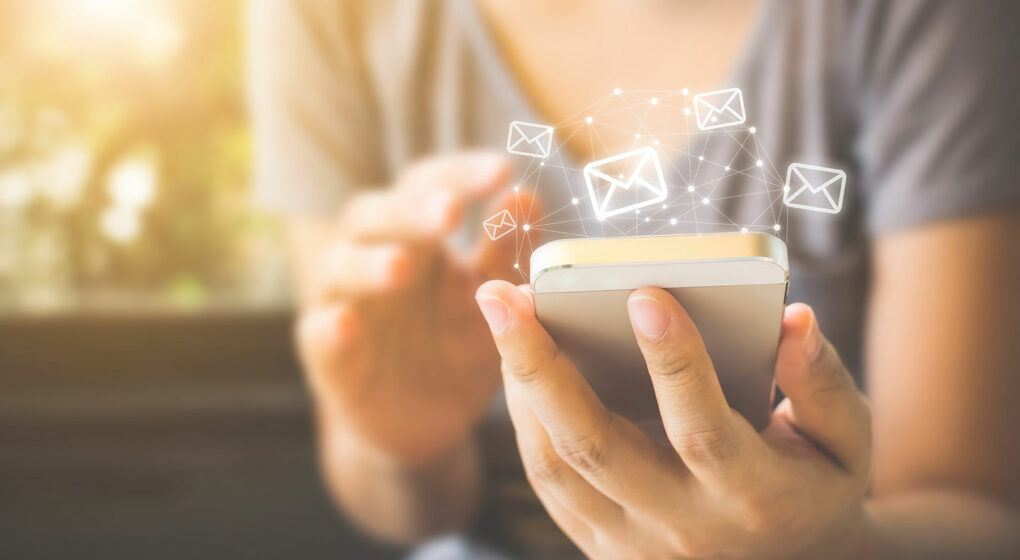 You've probably heard the saying – it's cheaper to retain existing customers than to win new ones. It may be old advice, but it still rings true today. Not only is it cheaper to retain existing customers, but repeat customers are also more likely to become brand advocates and help bring in new customers, too.
Email is one of the easiest ways to keep your existing customers engaged – but many brands are missing the mark when it comes to using email as a retention vs. attraction tool. Here are 5 tips to make the most of every send.
Build an Email List that Wants to Hear from You
It's so easy to get caught up in the numbers, but sometimes a smaller email list is actually more effective. Having tens of thousands of people on your email list is great, but not if the majority of them don't actually want to hear from you. Sometimes when a brand is just starting to build an email list, a company will do things like purchase email addresses (definitely not recommended) or trick people into signing up for email when they enter a giveaway. The problem with these types of list building strategies is that you often end up with email addresses of people who aren't a great fit for your brand – or worse yet – have no idea who you are. Then when your first email comes through, they feel confused, annoyed, or even hit the dreaded spam button. Too many spam reports and your whole list could get blocked – even the people who actually did want to be on it.
So, even if it takes a little bit longer, the old-fashioned method of list building (asking permission) is typically the smartest – and keeps you focused on sending email to people who actually want to receive it. Instead of convincing strangers, start by inviting your existing customers to join your email list. They're the most likely to want to hear from you, since they've already shown an interest in your brand.
Send Them Something Useful
When you ask people to join your email list, only a few of them will blindly say yes (or no). Most will want to know exactly what they're signing up for. Are you going to email them daily? Weekly? Monthly? What are you going to include in the emails?
If you want your existing customers to sign on, promise to send them something useful. Think about which branded emails you allow in your own inbox, and why. Do they keep you up to date on holidays and events? Do they remind you about sales or special deals? Do they give you a heads up on new products you might like, or ideas for recipes, crafts, or other projects? Do they ask for your feedback and involve you in the brand's evolution?
Think about your target customer and what might feel valuable to them, then create emails that they'll actually want to open. Tell them exactly what they're going to get and how often. That way, when your email shows up in their inbox they won't be surprised or tempted to hit spam.
Personalize
Did you know that personalized emails receive 14% more clicks, and 10% more conversions than generic emails? The reasons why are pretty simple – if you send emails about specific topics only to people that you know are interested in those topics, they're more likely to open it, click on it, and take a conversion action. Keep in mind that personalization doesn't just mean auto-filling someone's first and last name, that's unlikely to get you very far at all. Rather, true email personalization involves segmenting your customers into categories and creating unique emails for each segment based on their known interests.
How you segment your email list will depend on what product or service you offer and how much you know about your email list. Ideally you would categorize people based on their customer status (current, past, prospective), known interests (athletic-wear vs. formalwear vs. casual, for example), or even geography.
If all you have right now is an email address, try sending a survey to your current customers, asking them more about themselves and what they would love to see from you in their inbox. This is a great way to get people to self-segment AND feel more engaged with your brand.
If you have a CRM system already in place, you can use it to get even more info about your customers, such as which products they've purchased in the past, and if they have any special needs, interests or requests. For example, if you know that a certain group of customers have bought the same product multiple times, you could send just that group a special heads up the next time it goes on sale.
This type of personalization is a great way to make your existing customers feel special and valued – and keep them coming back.
Make it Mobile Friendly with a Clear CTA
These days more than half of all emails are opened on a mobile device – so if you want your email to have any chance of being read, make sure you're using a mobile-optimized template. This is table stakes in the email game, and most consumers are accustomed to fully mobile experiences, so be thoughtful about the mobile functionality of not only your email template, but also the call to action and any embedded links within the email as well.
Speaking of calls to action (CTAs), make sure every one of your emails has one. Even if it's just a newsletter, make sure your readers know what you want them to do after reading it – i.e. visit the website, enter a contest, or answer a poll.
Calls to action should stand out from the rest of the text, ideally in a brightly colored button that is easy to click, even on a mobile device. Since calls to action are such an important part of email marketing, try testing multiple options (both the design and the request) to find what works best for each audience.
Measure and Refine
No solid email campaign is complete without at least a little bit of measurement. You need to know what worked (and what didn't) in order to keep improving. The first three things to measure are the open rate (what percentage of your email list even opened the email), the click through rate (the percentage of people who clicked a link within the email), and the conversion rate (the percentage of people that took the ultimate action you wanted them to take). Measure these metrics for a few weeks to give yourself a benchmark, then start testing different subject lines, email topics, CTAs and design elements to see what yields the best results.
Current customers are the perfect audience to start building out your email list. They are already familiar with your brand, and they are typically eager to hear from you as long as you can provide value in your emails. Once you learn what works for them, you can apply many of the same strategies to prospective customers and build your email marketing even further.
---
About Ethos
Ethos is a multiplatform branding agency that develops and executes integrated marketing campaigns across multiple channels for companies inside and outside of Maine.
At Ethos, we believe that the most effective way to set a company's marketing course is by finding its core truth – its ethos. We know that once we discover and communicate that core truth, we can truly make a difference for each client's unique marketing and business objectives.
With Ethos, you get more than a marketing agency. You get a long-term partner whose goals are your goals.
Learn more about the Ethos approach and the work we've done for our clients. Want to have a conversation about your brand's core truth? Contact us!