Norway Savings Bank
Retaining equity in a colorful brand
Services
Strategy
Creative Services
Media Planning and Buying
Website Development
Team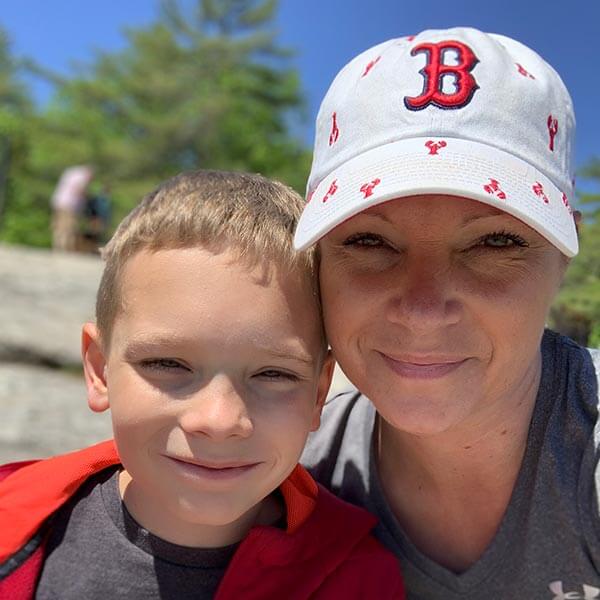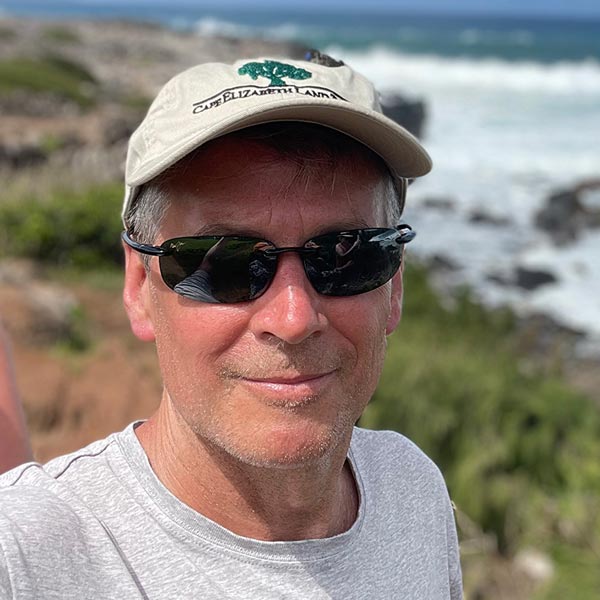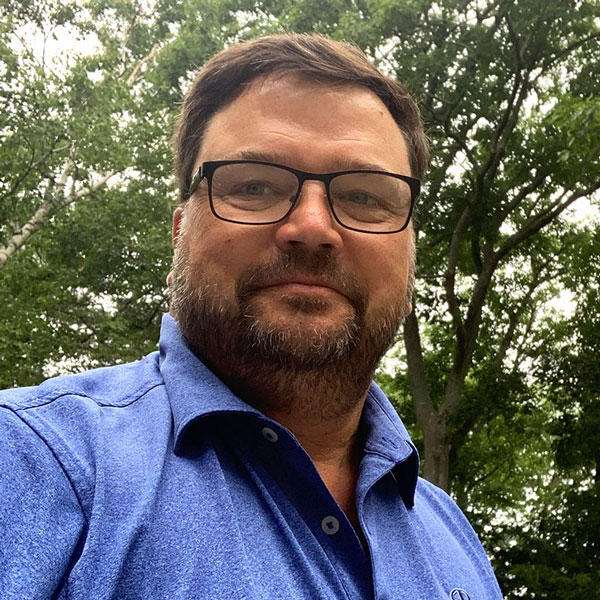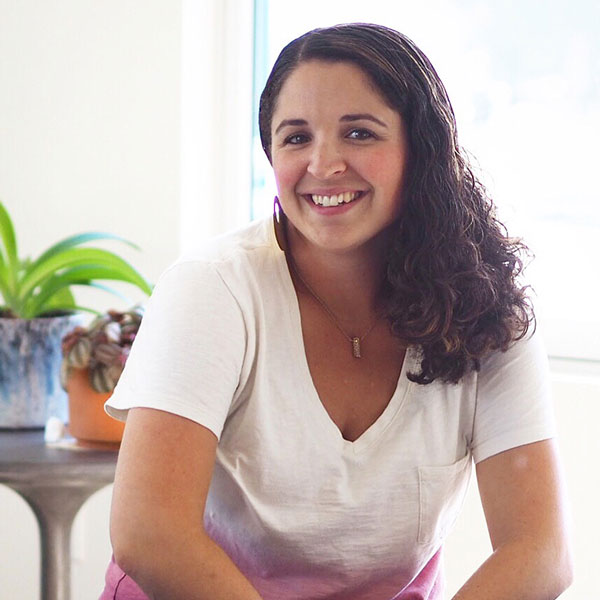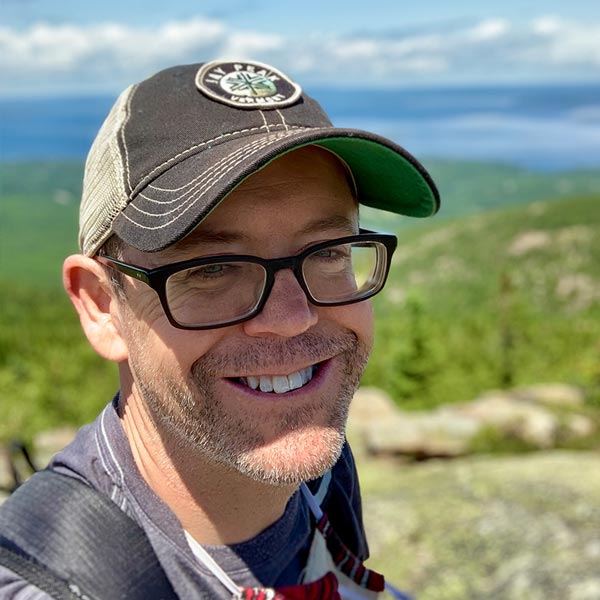 ---
Norway Savings built their reputation on colorful banking solutions, treating customers like individuals, and fostering a fun office culture that celebrates out-of-the-box thinking. When they came to Ethos their goal was to build on that success, and bring younger customers into the bank.
After doing some research, it wasn't much of a surprise to learn that young people (err, most people) don't think about their banks every day. Our creative strategy was a nod to the idea that maybe, just maybe, it's not the bank's financial solutions that are so colorful and important—but rather, it's the colorful ambition of their customers that matters most.
---

---

---
From us…to YOU
The first thing we did was recommend a shift from "Colorful Solutions" to "Live Your Life in Color." The concept was simple—focus a little less on the bank and a little more on the customers. The campaign leans into the idea that Norway Savings Bank understands that they play just a small part in their customers' lives. But when they're needed, Norway Savings is there to help their customers lead the colorful life they seek.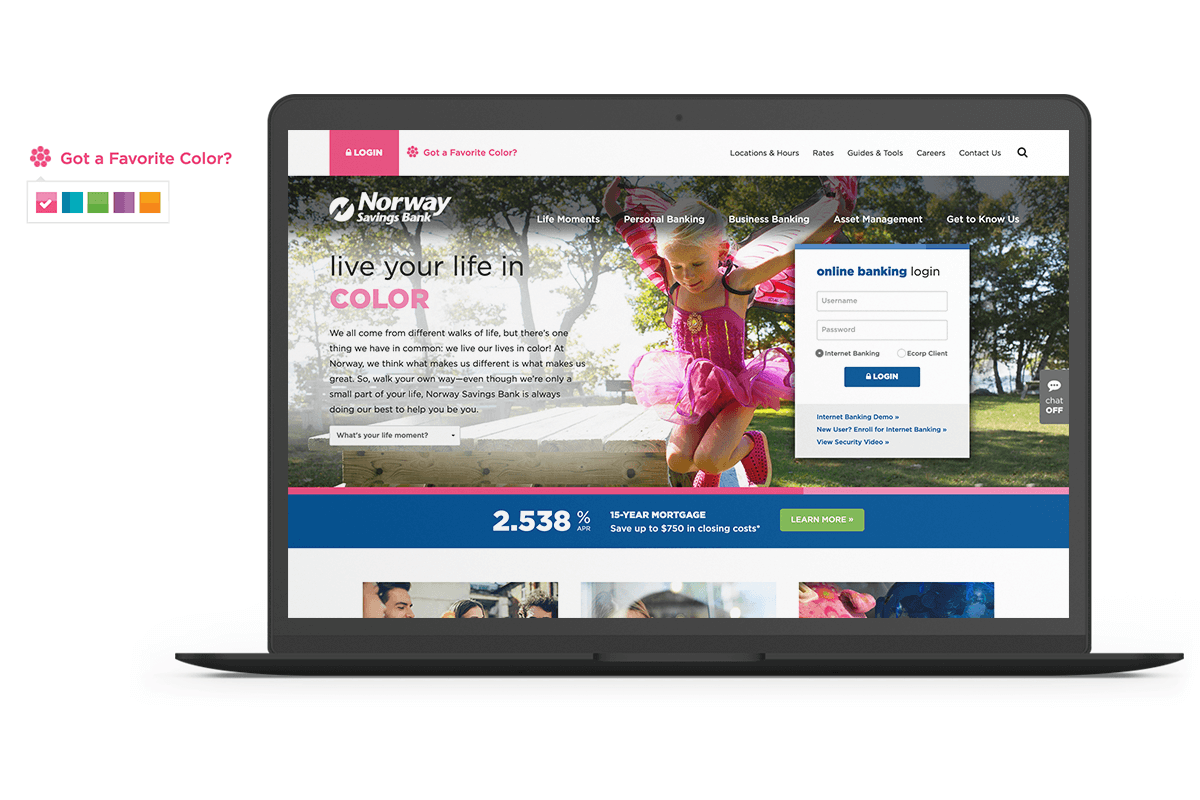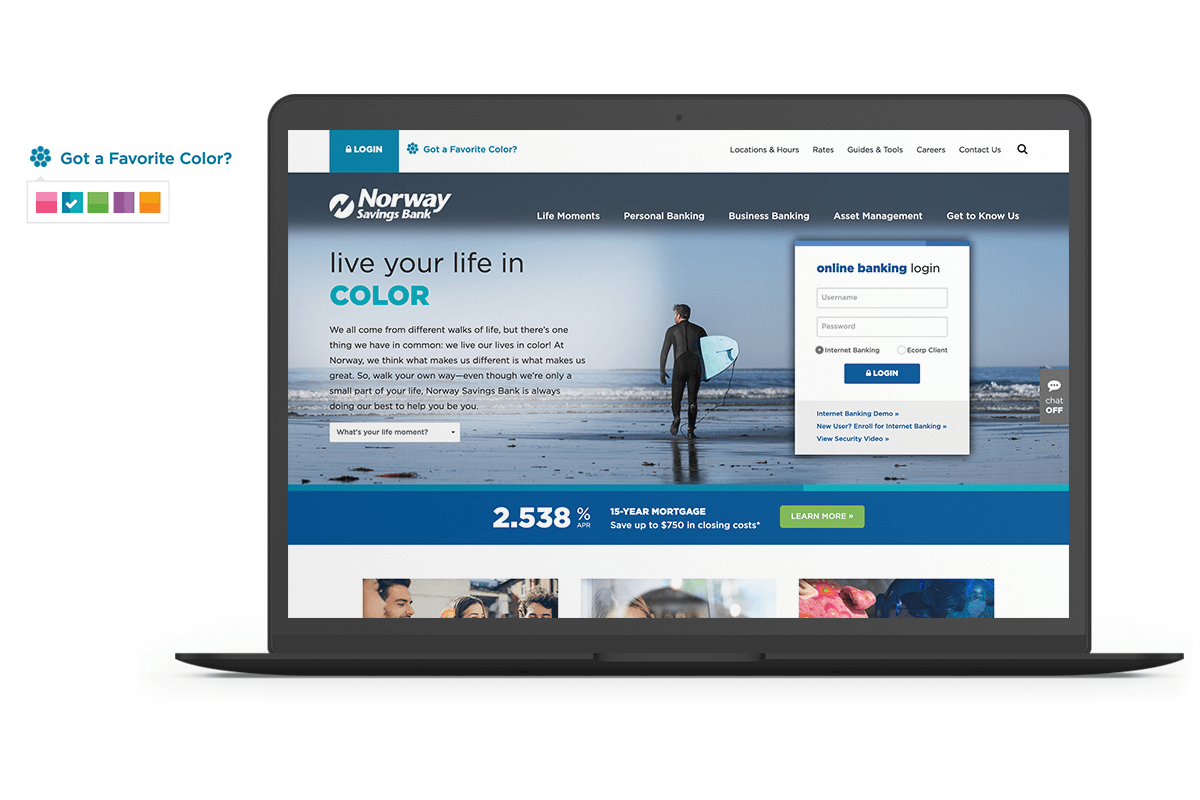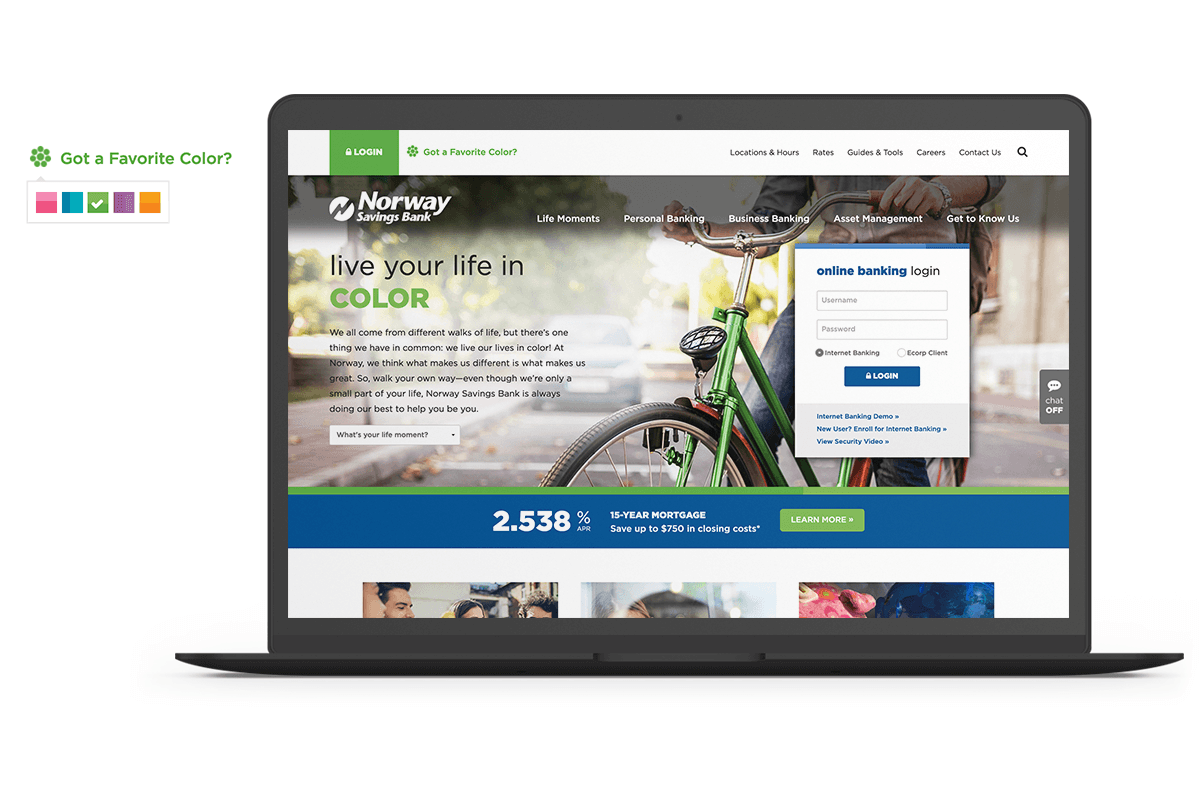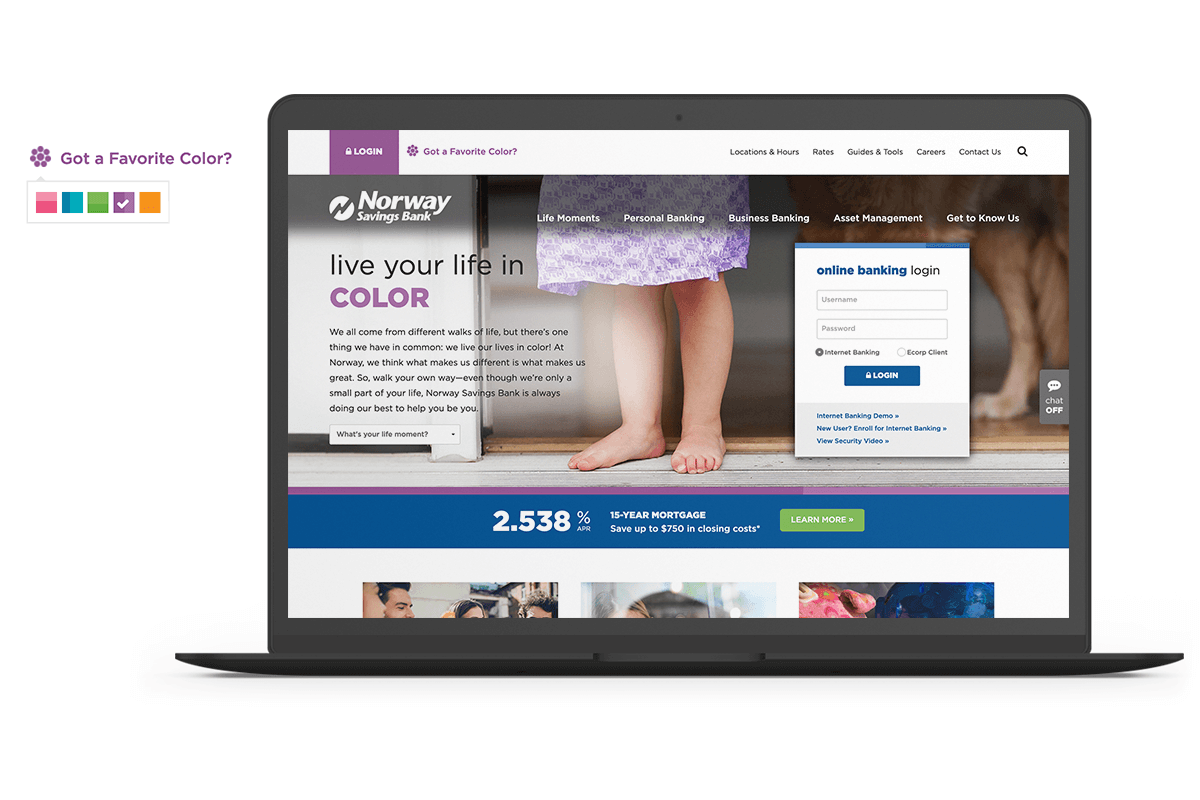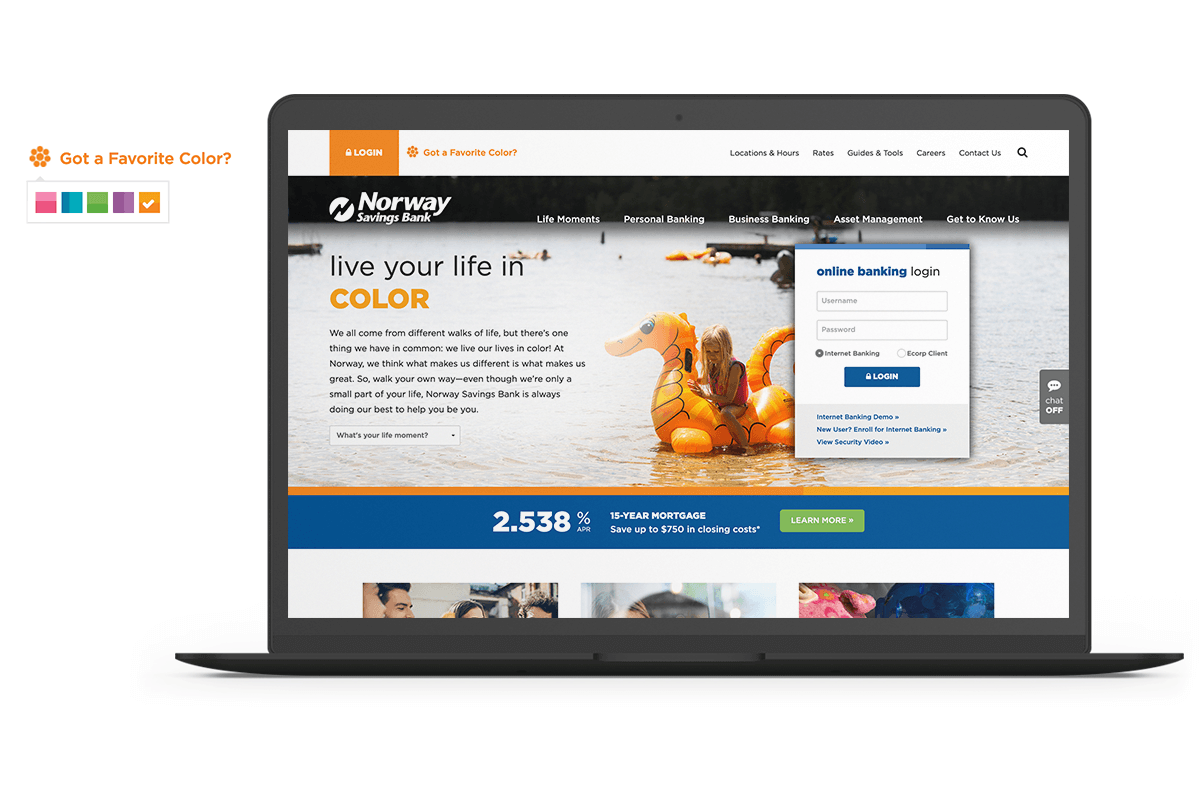 We all come from different walks of life.
In a world that's increasingly becoming more divided, our goal was to help Norway Savings bring people together by reinforcing the power of individuality and the idea that all are welcome. That's a big idea in this market and to the next generation of bank customers.
We designed a website focused on personalization—from the big things, like online banking—to the little things, like letting people choose the color of the website whenever they visit. It's just for fun, but customers love it!
From mailers to print ads to social media and digital ads, we developed young, fresh, colorful content that encouraged people to choose their own adventure (fly their own flag!) and live their life in color.
---

---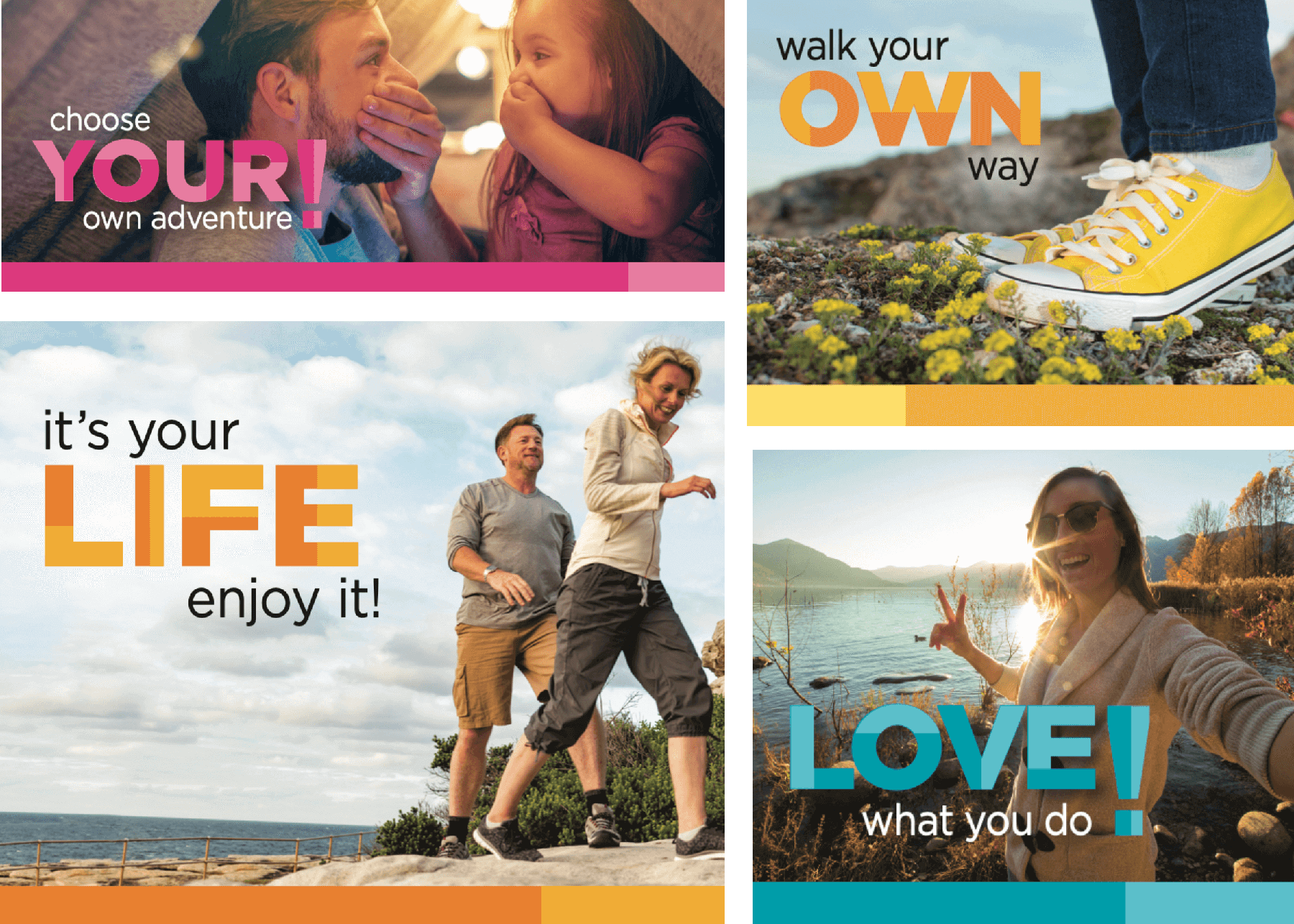 ---
YES is a word that doesn't like to wait.
When it comes to business banking, Norway's focus is on getting to YES. So we profiled some of the inspiring businesses they've partnered with to make big dreams come true—both for business owners and the communities they serve. Then we shared those stories through broadcast, social media, digital advertising, and even custom viewmasters (because they're so much more fun than brochures!).
---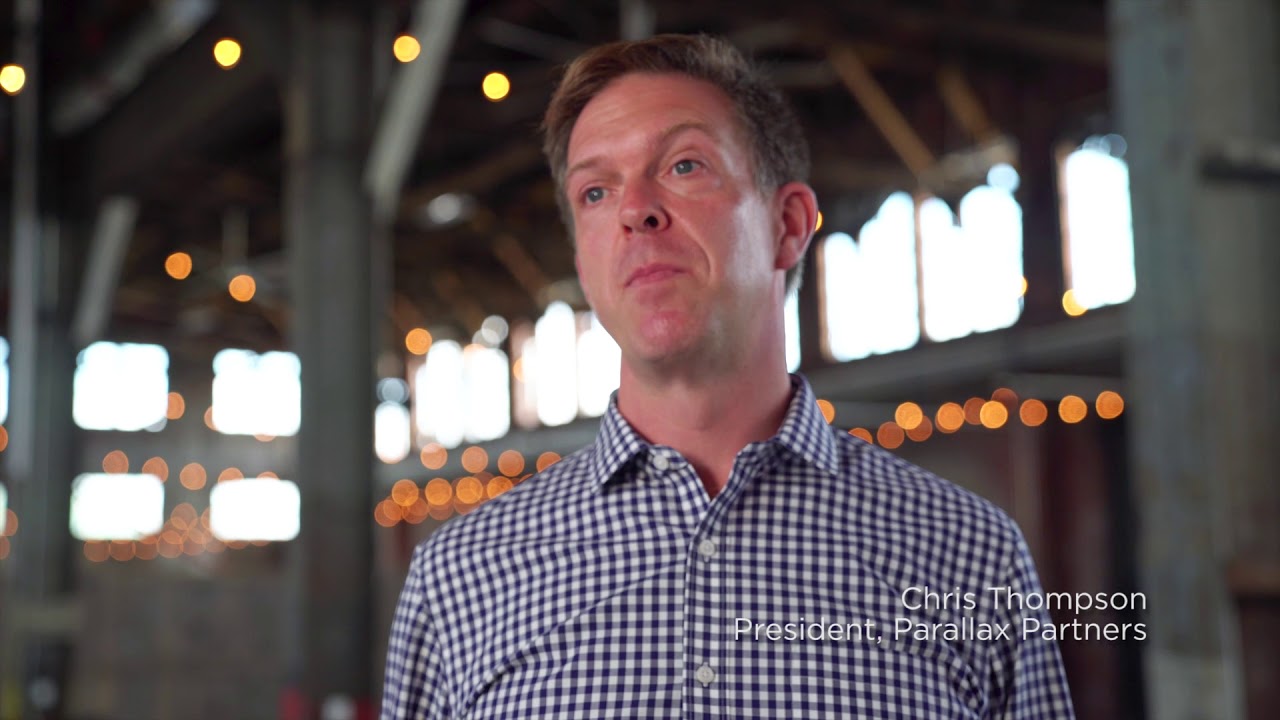 ---
There's nothing we love more than happy clients
When Ethos immersed their team into our brand and culture, they delved deeply to discover the unique points of difference that can only be found inside our four walls. They turned these insights into a strategic, creative and relevant communications platform that leverages our colorful brand focused on our customers – and not us. They have captured our positive, can-do spirit and attitude. Their enthusiasm and commitment to us and to our brand is exceptional! We consider Ethos our strategic brand partner."
Karen Hakala
SVP Marketing, Norway Savings Bank
---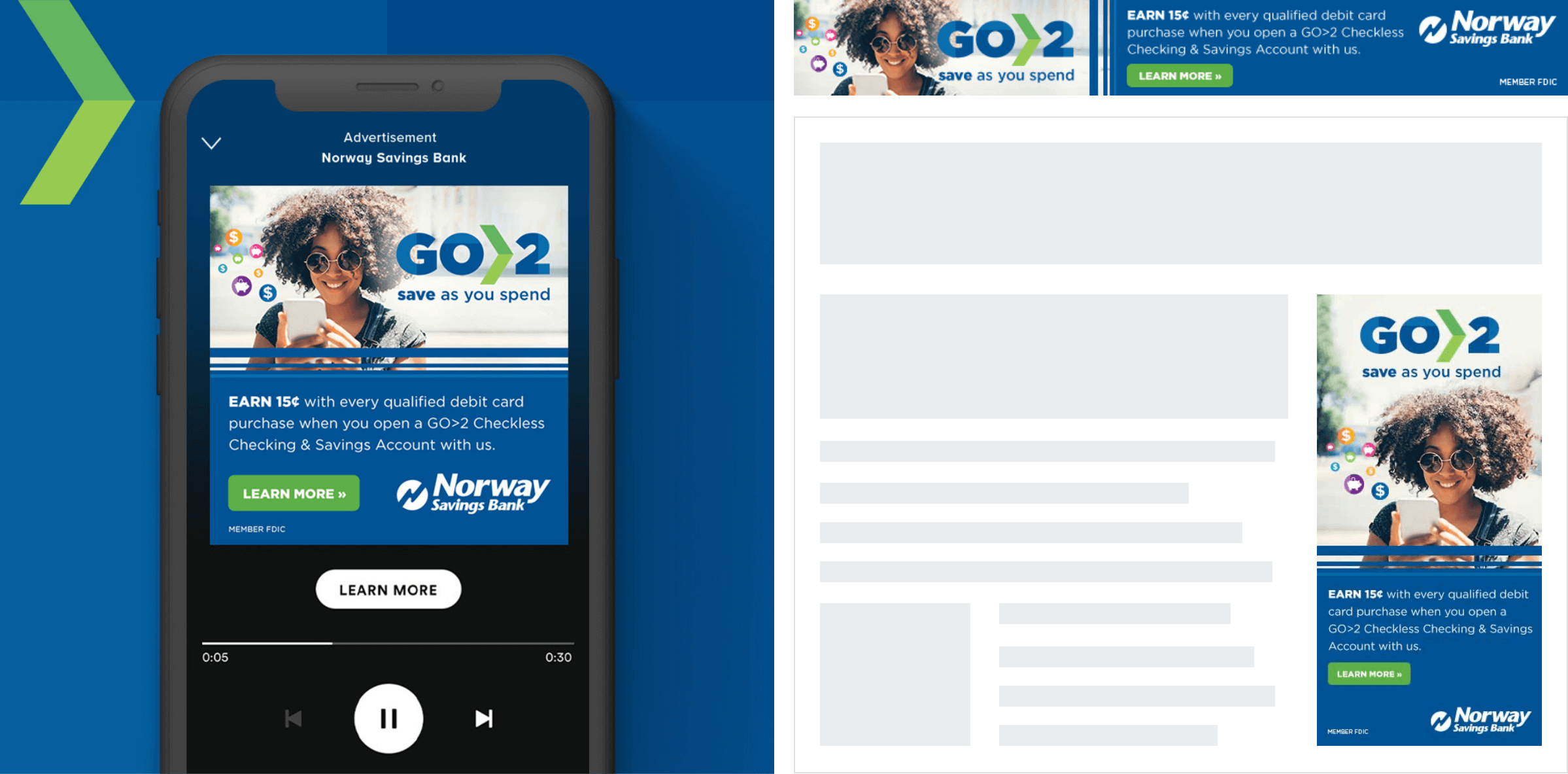 ---
---