Hi!
Meet the humans of Ethos.
Ted Darling
Co-founder, Chief Financial Officer, VP of Account Services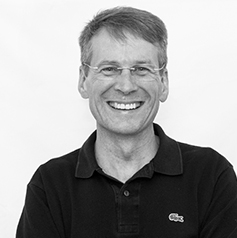 4:30 a.m. While most of us are still in bed, Ted is out for a ride. Or a run. Or a swim. Or working on an account. For 25 years, his drive, coupled with a knack for understanding business no matter the category, has led to winning results for our clients ... and blisters for Ted's feet.
Tom Gale
Chief Executive Officer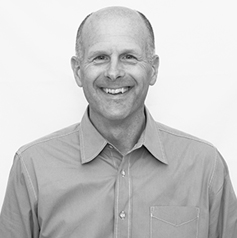 If Tom were to write his own bio, you'd never know this thoughtful man with a famously quiet demeanor was once a champion boxer (true story). With his 20-plus years of being ahead of the curve, on trend, and on strategy, there's no better person to have in your corner when it comes to digital marketing.
Glenn Rudberg
Co-founder, Chief Marketing Officer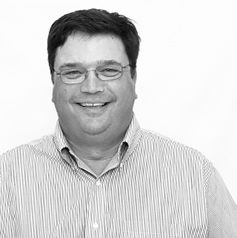 A person who just gets you. There's no better way to describe Glenn. Well, there's the thing about him getting fired up, cracking jokes, and being dedicated to his passions. Oh, and we could talk about the decades of brand building and the Ad Age Top 100 Marketer List, but really, it's about the connection. And the fly fishing.

Judy Trepal
Co-founder, VP of Creative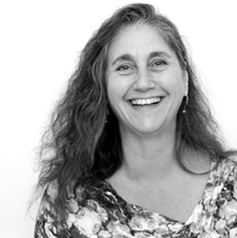 Judy has the greenest thumb of anyone, ever. Her secret? We think it has something to do with her rare blend of free-flowing artistry, savvy business acumen, and scientific attention to detail. No matter if it's a foundation-up brand build-out or a discussion on the merits of lemon basil, Judy just nurtures growth.

Mark Beale
Mark Beale
SEO/CRO Specialist
Doug Bertlesman
Doug Bertlesman
Programmer
Tim Blackstone
Tim Blackstone
Chief Creative Officer
Mike Collins
Mike Collins
Account Strategist
Daria Cullen
Daria Cullen
Media Planner
Robyn Dionne
Robyn Dionne
Director of Operations & Human Resources
Belinda Donovan
Belinda Donovan
Public Relations Director
Sol Dostilio
Sol Dostilio
Digital Advertising Director
Josh Emerson
Josh Emerson
Programmer
Stewart Engesser
Stewart Engesser
Director of Broadcast
Maureen Hanley
Maureen Hanley
Project Manager
Michael Henderson
Michael Henderson
Traffic Manager
Peter Interland
Peter Interland
SEO/CRO Specialist
Lori Keenan
Lori Keenan
Accounting
Andrew Kessler
Andrew Kessler
Digital Advertising Specialist
Dawna Lamson
Dawna Lamson
Digital Analytics Specialist
Jessica Laracy
Jessica Laracy
Art Director
Kim Laramy
Kim Laramy
Social Marketing Strategist & Account Director
Amber Lofthouse
Amber Lofthouse
Digital Advertising Specialist
Andreas Loppnow
Andreas Loppnow
Programmer
Gabrielle Lovi
Gabrielle Lovi
Digital Advertising Specialist
Jeff Mack
Jeff Mack
Digital Client Strategist
Suzanne Madore
Suzanne Madore
Content Marketing Strategist
Traci Marquis
Traci Marquis
Digital Designer
Holly Martin
Holly Martin
Project Manager
Heidi McInerney
Heidi McInerney
Digital Copywriter
Hallie Mitchell
Hallie Mitchell
Designer
Judi Moffett
Judi Moffett
Office Manager
Courtney Ogden
Courtney Ogden
Project Manager
Will Plumley
Will Plumley
Digital Client Strategist
Jen Porto
Jen Porto
Web Development Account and Project Manager
Mark Price
Mark Price
Production Designer
Sarah Price
Sarah Price
Account Executive
Zac Racine
Zac Racine
Digital Advertising Specialist
Hannah Richards
Hannah Richards
Content Marketing Strategist
Sarah Rowlands
Sarah Rowlands
Digital Designer
Sharon Roy
Sharon Roy
Digital Advertising Specialist
Nicole Sacco
Nicole Sacco
Digital Advertising Specialist
Kiersten Scarpati
Kiersten Scarpati
Digital Operations Director
Cory Schnaible
Cory Schnaible
Concept Copywriter
Celinda Shannon
Celinda Shannon
Proofreader
Stacy Smith
Stacy Smith
Associate Creative Director
Betta Stothart
Betta Stothart
Senior Public Relations Advisor
Sarah Strait
Sarah Strait
Digital Advertising Specialist
Linda Sutch
Linda Sutch
Media Planner
Kiyo Tabery
Kiyo Tabery
Art Director
Judy Trainor
Judy Trainor
Accounting
Kim Webber
Kim Webber
Account Executive