A new brand promise: Take the hassle out of banking so you can focus on the more important things in life.
TruChoice Federal Credit Union's new brand positioning of making member banking easy not only was the foundation for the communications platform, it also drove promotions. It helped the company exceed its credit-card transfer promotion goal by more than 50%. And tuned up its auto-loan campaign by exceeding a 12-month goal of 58 million in new loans… in four months flat.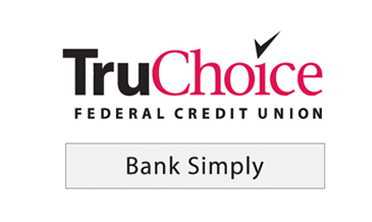 Website & Display Advertising
A clear brand voice.
Marrying strategic visual elements while finding the proper voice—it's what goes into crafting brand identity. The look and feel for TruChoice stands out in a crowded marketplace. Eschewing the bland colors and blah words normally associated with financial institutions, we found bold colors and relaxed copy sparked conversation with our audience. And led to a better bottom line for TruChoice.