Power Play Fudge. Made by Fans, for Fans.
The Gifford's Famous Ice Cream family is a passionate bunch. Passionate about making the world's best ice cream, sure. And also passionate about the Bruins®. Like, really passionate. When the call came in about a possible Bruins' partnership, the Gifford's family skated swiftly into action – and Power Play Fudge was born. Thanks to a killer package and integrated marketing strategy, soon every ice cream loving Bruins fan in southern New England knew about their award-winning new flavor.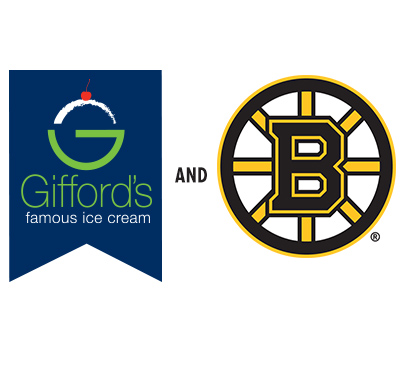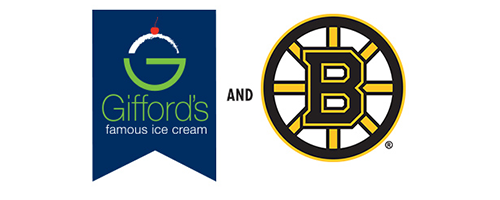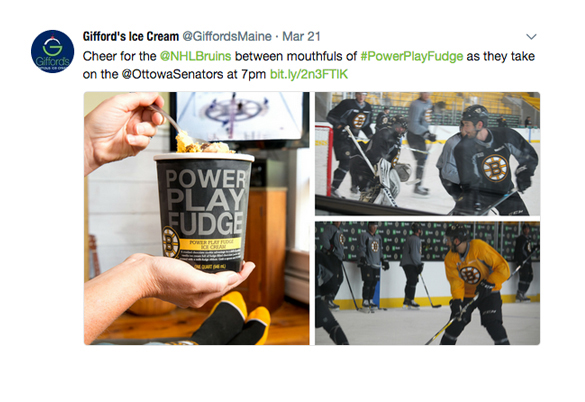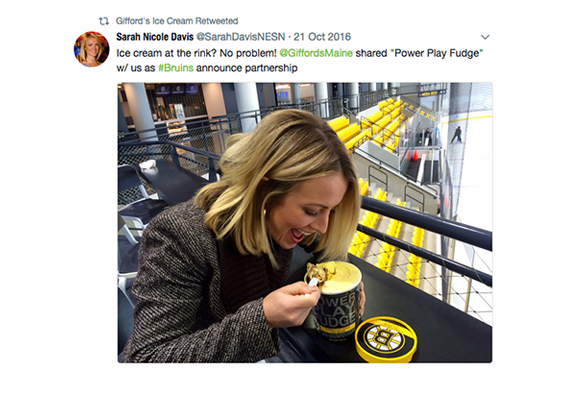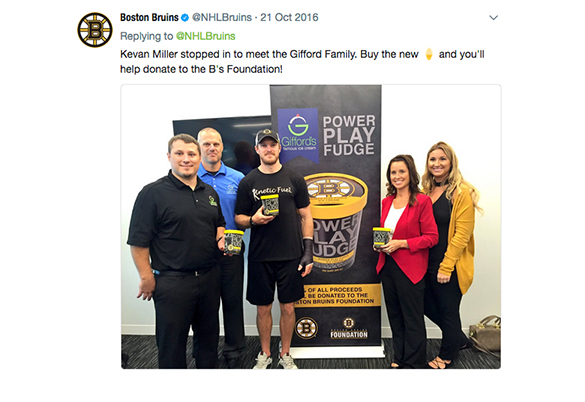 Ice Cream Party with the Bruins
The launch of the new flavor started with an ice cream social following the Bruins afternoon skate at the new Warrior Arena. Members of the Boston sports media received their own Power Play Fudge hat trick bag and a quart of the new flavor.  Many hit social media to spread the word.  A few kept the secret to themselves.
For the Love of the Game™
Ethos worked with the Boston Bruins Foundation to designate Dorchester, Mass., a "Power Play Town."  This diverse community is home to boys and girls who love ice hockey, but who often do not have the same opportunities other kids might. The Gifford's family showed up with Warrior hockey sticks and equipment for each of the kids. The entire Dorchester team, as well as the local media, were treated to a street hockey clinic with Bruins alumni, followed by an ice cream social. The Bruins and Gifford's also announced that five percent of proceeds of sales of the new flavor would benefit the Boston Bruins Foundation. The media ate it up!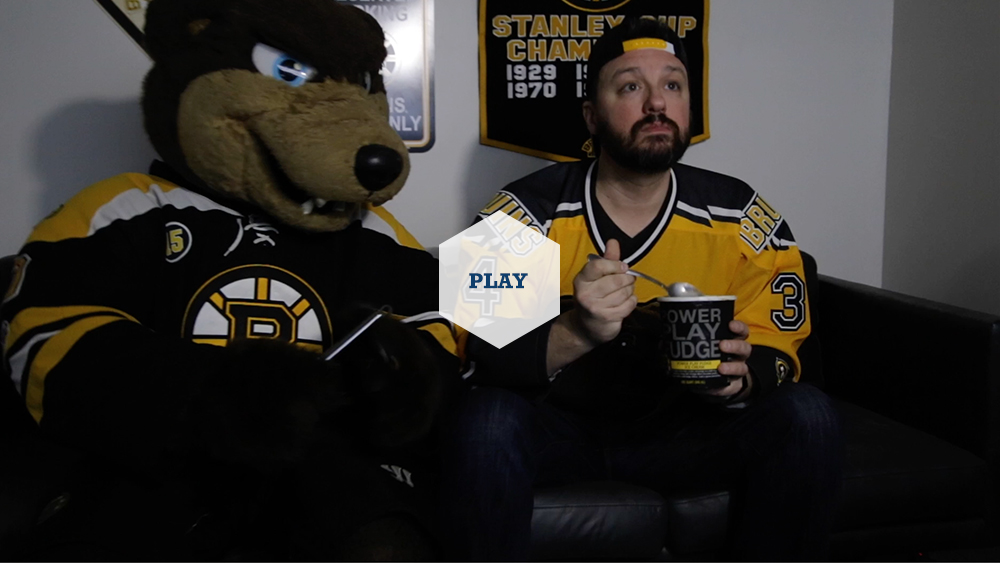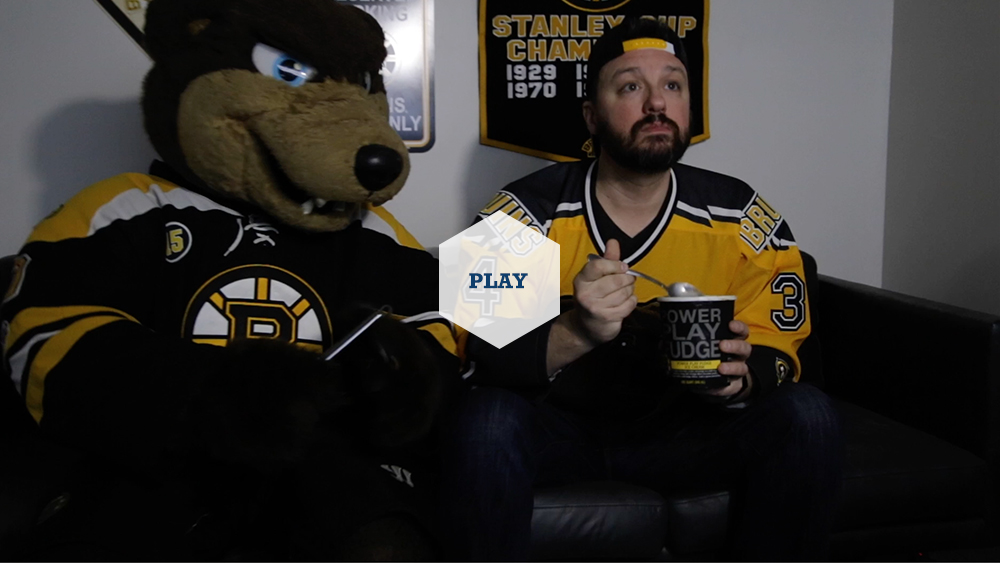 Winter is long in Maine. But the hockey season is never long enough – unless you skate Lord Stanley's Cup around the Garden in June. All season long, we kept Bruins fans pumped up about Power Play Fudge with quirky content and giveaways.
So Who REALLY Invented Power Play Fudge?
It's a secret that can't seem to be solved.  We think it may be resident Puck Boy JC Gifford.  But sisters Sam and Lindsay, have something to say about that.  The debate will continue on social media.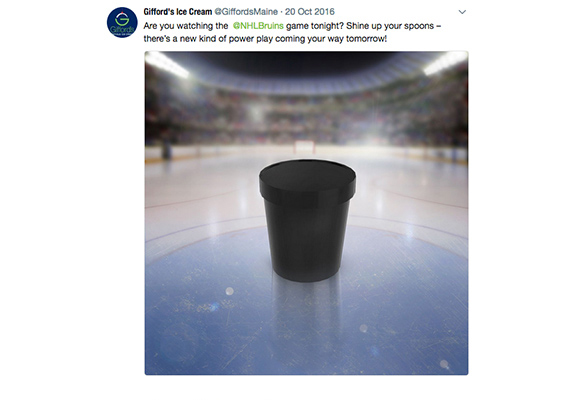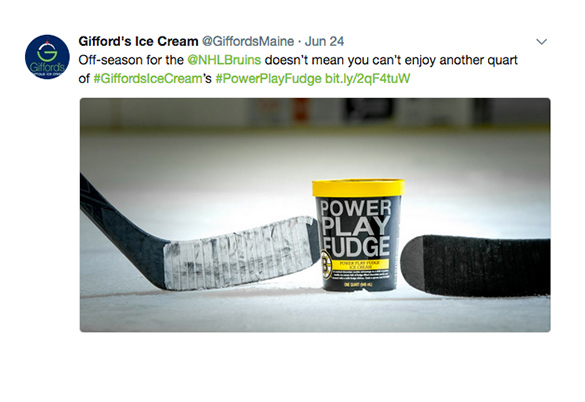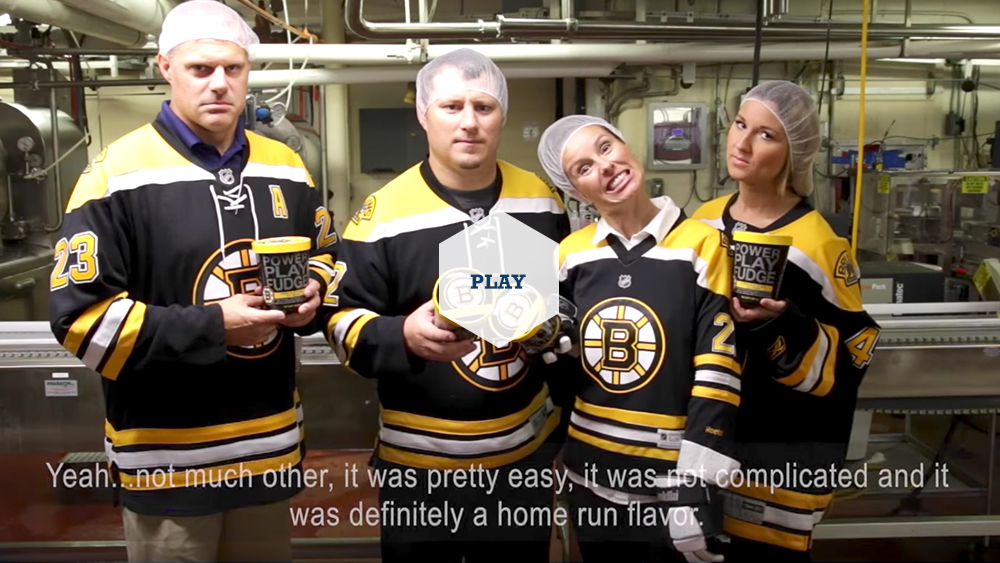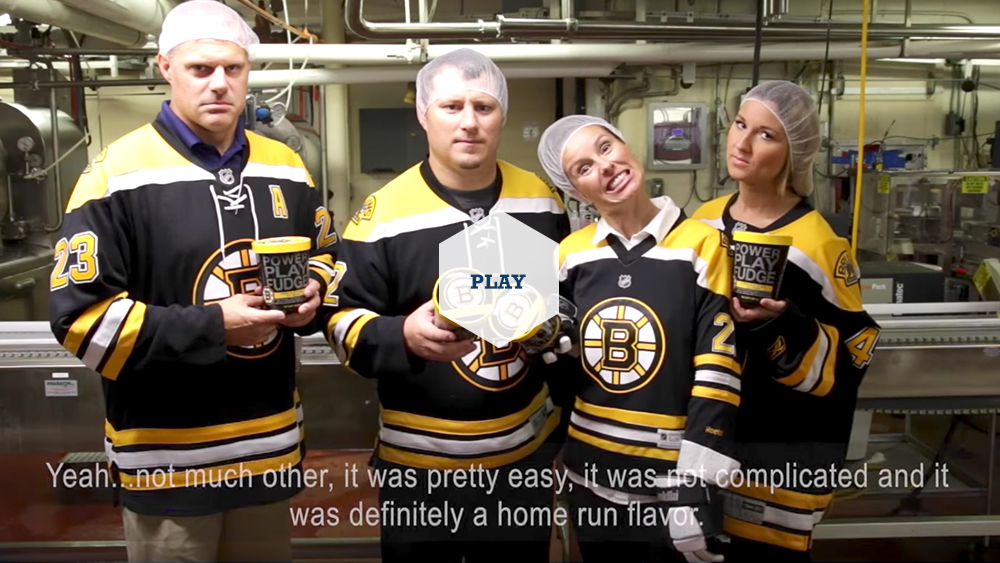 Digital Contests and Promotions
Who doesn't love free ice cream? We invited Bruins fans to enter to win free ice cream and a VIP Bruins' game experience at The TD Garden. Thousands of ice cream headaches ensued.
Gifford's for the win!
Gifford's lit the lamp (that's hockey talk) with this partnership. Power Play Fudge has been enormously successful. Gifford's gained immediate distribution of Power Play Fudge and other Gifford's SKUs in Hannaford, Market Basket, Stop & Shop, Shaw's, and other retail chains. And in just a few short months,
Power Play Fudge rocketed to a top 30% seller in the category in a few short months.