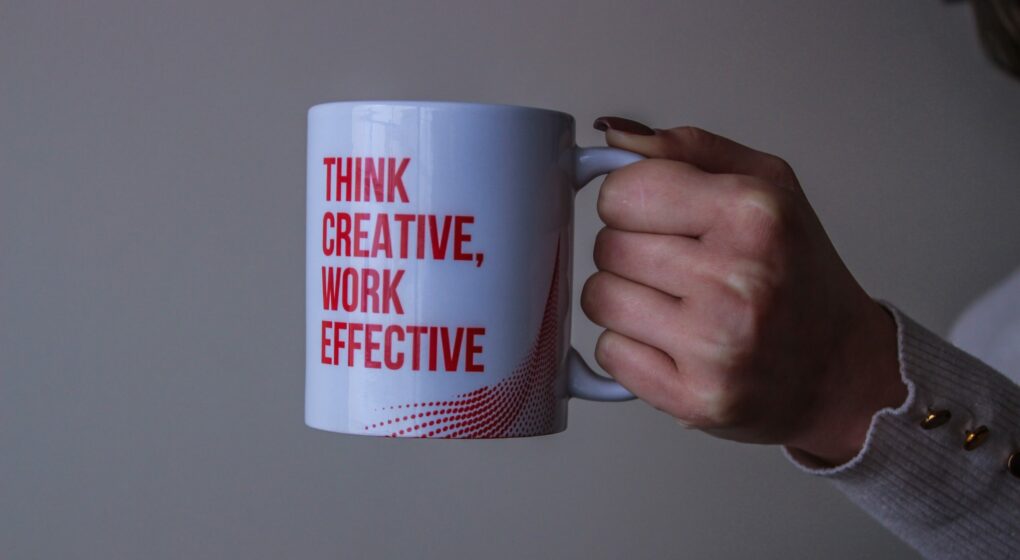 In today's day and age, it can be a very challenging task for businesses to keep up on all things marketing without a dedicated team or some outside help. With technology and social media constantly changing while you're working on achieving your existing marketing objectives, it can often seem like a losing battle to have to:
stay up to date on trends that will keep your business relevant,
get the exposure you need to be successful,
build brand awareness in unique ways,
differentiate your business from competitors,
and generate valuable leads that turn into sales.
But what if we told you there's a way to avoid hiring a full-time marketing person, and still get the direct benefit of an in-house team? Enter: a multi-platform branding agency–a.k.a. your sidekick for all things marketing, branding, and more.
What is a multi-platform branding agency?
A multi-platform branding agency does exactly what their title describes–they work across multiple platforms, capabilities, and disciplines to create, execute, and measure marketing efforts (big or small). Some agencies have clients that span multiple industries, while others specialize in certain vertical markets like food and beverage, healthcare, finance/banking, or tech. But what all multi-platform branding agencies have in common is the ability to guide and manage the marketing process from start-to-finish.
Why do I need a multi-platform branding agency? What can they do for my business that I can't do on my own?
Great question–we're so glad you asked. Of course, the answer is a little bit different for every business, but there are a couple of things that seem to come up again and again with the clients we work with.
1. Multi-platform means multiple capabilities. A multi-platform branding agency can coordinate all of your marketing needs under one roof. You'll get a unified strategy and a fully integrated team. Not ready to dive into a full marketing plan? No problem. You can also cherry pick from the large range of services offered and utilize the ones that you need the most. This is an especially useful benefit for small to midsize businesses that want to start small, with the ability to grow the scope and size of their work without switching agencies.
Curious what multiplatform branding agencies do? Here are a few of the services we offer in house:
Brand strategy and integrated marketing
Digital advertising
PR and social media (strategy and execution)
Print and broadcast advertising
Website development and design
Package design
Market research
Inbound marketing
Content development
Copywriting
Behavior change marketing
Media planning
And more
2. Access to a broad skill set. In addition to an integrated team, a multi-platform branding agency also gives your business access to a range of experts in a wide variety of specialty fields. The level of experience and expertise a multiplatform agency can provide are often beyond what you would be able to bring in house, especially when it comes to super specialized disciplines. Multiplatform agencies also prioritize their employees' professional education, allowing them to continuously learn and grow so they are up to date on the latest information in their field.
3. Cost effective. Partnering with a multiplatform agency is often significantly less expensive than paying to bring on a full-time, in-house marketing team. For the same price of one or two full-time salaries, you have access to a diverse team of professionals with a wide range of specialty skills. Already have a marketing professional on staff? Great! A good multi-platform branding agency will appreciate having an in-house contact to help coordinate marketing efforts. In fact, it's a priority for our team to work with clients in a partnership vs. a vendor relationship. Nobody will ever know your business as well as you do, which is why we want to work together, not just in tandem.
4. Stability. Working with a multi-platform branding agency gives you access to professionals when and where you need them so you can scale your marketing up and down as your business evolves. Working with an agency can also help you avoid expensive employee turnover and provide stability and consistency in your marketing efforts.
5. Access to advanced and pricey marketing tools. In today's world you could end up paying for tons of different helpful yet pricey marketing tools–think everything from e-newsletter automation to analytics tools. By partnering with a multi-platform branding agency, you'll be able to take advantage of things like reporting tools, PR databases, social media scheduling, and much more to help with your marketing needs. Having access to these vital resources will save you time and money and can help take your marketing efforts to the next level.
6. Last but not least: creativity is their job! Being creative is all fun and games until you're down to the wire with no new ideas on the table. Avoid this exhausting process by sharing your vision with your partner agency and letting them help with the heavy creative lifting. It's literally an agency's job to create original ideas that are reflective of your brand and existing efforts, and we are firm believers that it never hurts to add an outside perspective. Plus, we want to collaborate with you so that your creativity is brought into the plan. too. We work with you, not against you, to achieve the goals you need to meet. Agencies hold themselves accountable for performance and that helps build trust between you and the agency, proving that there is a mutual investment in your success.
Curious about partnering with a multi-platform branding agency–like Ethos–but aren't sure where to start? We'd love to chat with you about your options. Get in touch.
---
About Ethos
Ethos is a multiplatform branding agency that develops and executes integrated marketing campaigns across multiple channels for companies throughout the Northeast and beyond. At Ethos, we believe that the most effective way to set a company's marketing course is by finding its core truth – it's ethos. We know that once we discover and communicate that core truth, we can truly make a difference to each client's unique marketing and business objectives. With Ethos, you get more than a Maine branding agency. You get a long-term partner whose goals are your goals.
Learn more about the Ethos approach and the work we've done for our clients. Want to have a conversation about your brand's core truth? Contact us!