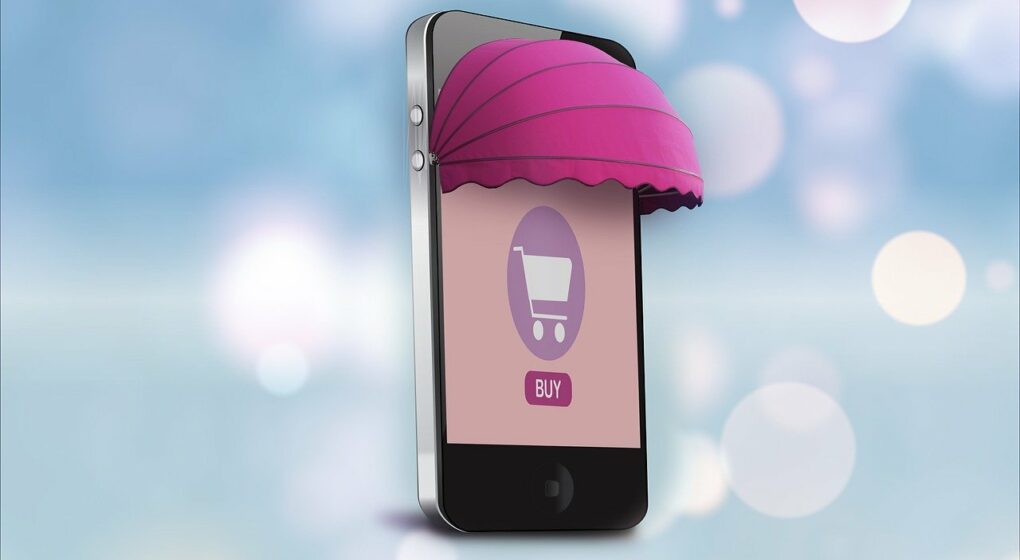 There is no denying that social commerce has been on the rise for a few years now and is here to stay.
Think about it – social commerce plays nicely with the immediacy and instant gratification online users are accustomed to these days. Couple that with a sharp spike in influencer marketing usage, an international pandemic, and online shopping at your fingertips, and you have a match made in shopping heaven.
But since it's still relatively new on the scene, we're here to break down:
what is social commerce

how we got to this point with purchase habits on social media

why selling on social media works

and why brands should consider it
Let's talk about it. What is social commerce?
Before we dive into the "how" and "why", we wanted to quickly explain the "what." Simply put, social commerce is the act of selling products on social media. The entire experience of shopping is conducted through various social media platforms to give users on the other end a seamless experience. In late 2020, the social commerce market was estimated to be worth $89.4 billion – yep, with a "b." So, it's pretty safe to say that there's a good argument behind putting social commerce into your 2021 marketing plan.
Me: *Consults Magic 8-ball in 2006* "Will social media shopping be a big thing?
Magic 8-ball: "You may rely on it."
With Gen Z spending hours upon hours of their day on social media platforms, social commerce has slowly been displacing traditional ecommerce. Why, you ask? Simple – it's at our fingertips, easy to navigate, and instantaneous without having to browse the web. It may seem like this trend popped out of nowhere around 2019, but the truth is that Forbes called it years ago: social commerce is inevitable.
It's estimated that 91% of social media users prefer visual and interactive content. With younger generations making the shift, primarily away from Facebook, to Instagram, TikTok, and YouTube, it makes perfect sense why shopping on social media is blowing up. People, especially Gen Zers, like to see what they're buying and why they're buying it with the ability to click it and purchase without ever having to leave the platform they're on. They see everything from targeted ads served to them based on online behavior, to influencers they look up to sharing their product of choice, and boom, a sale is made!
Which leads us to our next point: yes, if you have products to sell, you should be selling them on social media. Here's why.
*
Swipe up to purchase*
Social media platforms have made the purchasing process even simpler by incorporating features directly into their platforms that make the social media shopping experience quick and easy for users. For example, Instagram has the "shop now" or "swipe up" options that bring you right to a brand's landing page where you can add the item to your cart and checkout within the app. If your profile information is up to date, it will even autofill your cart shipping and billing information to make for a quicker checkout process. Now, that's service!
But truthfully, it'd be silly for these platforms not to take the customer friction out of the social commerce selling process because they are making money on every purchase that's made, too. The customer journey is cut in almost half by removing a lot of the consideration phase and moving people to buy now.
Okay, I'm sold (no pun intended). But on which platform do I focus my energy?
The most popular platforms for selling continue to be Facebook, Instagram, and Pinterest at this point in time. Each platform has its own pros and cons, so it's important to do your research before you invest time and energy in setting up a platform's backend. Here's a few key things to know before you dive into social commerce:
Two Important Social Commerce Considerations
Understand your audience

: Before you set up anything, it's strongly recommended that you do a deep dive into your audience wants, needs, and desires. Namely ask yourself

*is my audience going to find me, engage with me, and ultimately buy with me on social media?*

Market things rather than services

: The next question to ask yourself is

*are my products marketable on this platform?*

You can only sell products, not services, on Facebook and Instagram. This is an important part of the puzzle to consider before diving headlong into social commerce for your marketing and sales strategy. Not to say that this will be the way it is forever, but for the meantime this and the above question can serve as your crystal ball.
If it's still a go in your mind, start by setting up your Facebook Shop
.
The most important thing to know as you get started is that you have to set up your Facebook Shop first before you can sell on Facebook or Instagram (hint: setting up your Facebook Shop is free!) Facebook Shops are fully customizable and have tools that help with marketing, promotion, and customer service needs. Facebook offers courses on everything from setting up your shop, to really owning the customization piece. Learn more by visiting their Facebook Shops help page.
That's just a few things to consider from our perspective. Still not sure where to start? We would be happy to help you get your feet wet with social commerce. Get in touch.