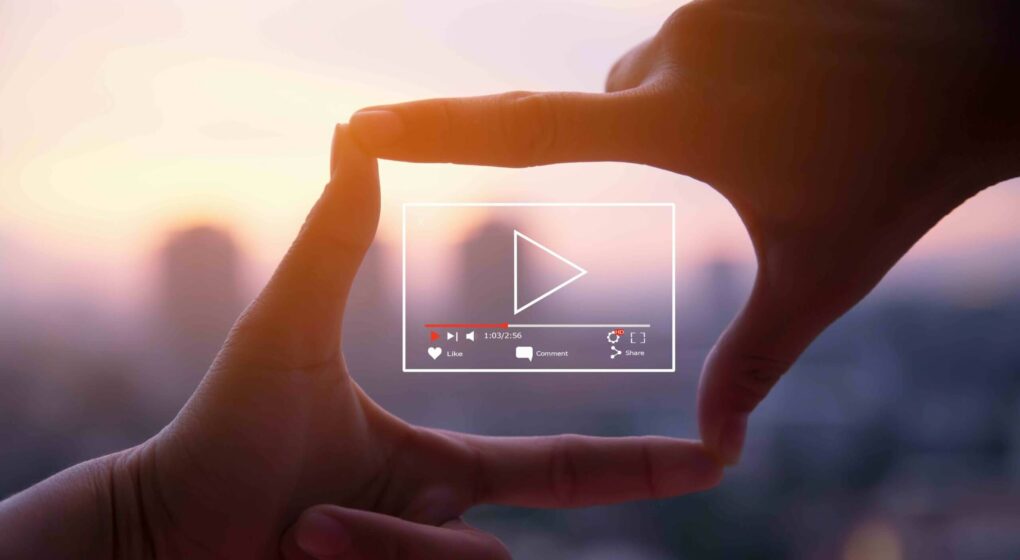 As a filmmaker working in advertising, I see a lot of briefs that identify video as part of a list of deliverables even before a strategy has been laid out. Video marketing has become sort of standard fare when it comes to rolling out a campaign. I think this is because marketers recognize that it can be a really effective way of getting certain messages across. Oftentimes, however, I feel like this ask is premature. How can we know that video is the right tool to address the challenge posed without first understanding what the solution to the challenge is? I think this points to some common misconceptions about what video does well.

Derek Kimball is a Maine-based filmmaker. After nearly a decade teaching directing, cinematography and film editing at Emerson, Boston College, NYFA and Maine Media he returned home to Maine to focus on agency work and to develop his personal body of work. As a creative lead at Kingspoke he helped bring several award-winning campaigns to life for brands like Thomas Moser and The Shaker Village at Sabbathday Lake. He now oversees video content creation and concepting for Ethos|Vont. His sophomore feature film, Neptune, completed using all Maine talent, premiered at the 2016 Slamdance Film Festival and he is the recipient of a Sundance Fellowship for the development of his new film, A Winter Table.
Derek Kimball, Video Content Director
So, let's talk about it. What does video do well and how can it be used to create better, more impactful work that can help clients meet their objectives?
What video does well.
First, video is good at asking questions for which there is no right answer. Film is an art form; it can be a means to providing commentary on the more elusive things in life. Things that we all struggle with; identity, morality, free will. These are not questions with right or wrong answers. We all feel differently about these subjects, but the fact that we ask questions about them is the common denominator, and when something like a good work of art provides the right voice to that question, we feel understood, we feel connected. It's a wonderful feeling.
Marketing (and by extension, design for marketing purposes) on the other hand, is all about answering questions. As marketers, we have specific objectives we're trying to meet and very targeted groups of people we're trying to address. So, marketing is about saying something very specific, in a very specific way; and filmmaking can be about remaining open-ended.
Another thing that film and video do well is offer first person perspective. When you watch a film, you are afforded the opportunity to step inside someone else's experience for a couple of hours. Since, it can be argued, nothing in life is black and white, it's interesting to consider a series of events from one specific vantage point. This is achieved through the re-creation of a unique multi-sensory experience using a marriage of sight and sound, and through the articulation of a person's values, habits, fears, and desires which creates empathy.
Marketing is concerned with these things as well, but not in the same way. A marketer trying to ensure that certain messages resonate with target audiences may be thinking about what habits, fears, and desires are rattling around that demographic's minds, but not so as to breed empathy. In the context of marketing, those things are leveraged to craft better messaging that sticks.
And lastly, the thing that video does well is provide emotional context. This is perhaps the most important distinction. Let's look at an Apple ad as a good indicator of this. This video is basically an animated manifesto. It's answering the question: What does quality mean to Apple as a brand? It has certain key messages that it needs to articulate in a way that will resonate with a specific target. These messages could live anywhere: in print, online, on social, but let's see what video adds to the presentation of these messages:
What the marriage of movement and sound does is provide an emotional counterpoint to the more tactical messaging. It adds feeling, and in that way, makes the information more resonant and more memorable.
Putting video marketing to good use.
To recap, these are some of the things video does well: It asks questions for which there is no right answer, it offers a first-person point of view, and it provides emotional context to the work.
So, with all that in mind, here are five examples of when video content may be a good solution as part of a campaign.
1) If the brand or campaign's value proposition is doing anything that has an emotional impact on their end users, video can tell that story really well. Video allows us to explore the value of the brand's offering from a unique and personal perspective and create empathy, emotional context and resonance around key messaging.
Examples:
2) As part of a multi-platform campaign, video can provide an emotional story to balance out other tactical activations. Take a look at this video for Apple's HomePod. It says nothing about the product (that's done elsewhere) but instead it goes all in on the emotional lift surrounding the product.
Example:
3) Humor. Because video is the marriage of sight and sound with TIME, it's very good at delivering humor. If the brand's voice allows it, humor is a great tool for moving people and video is uniquely poised to deliver it well.
Example:
4) Tone. A brand is a living-breathing thing. We can make lists all day about what the brand believes, but sometimes a feeling speaks just as loudly.
Example:
5) Manifestos. Sometimes a brand wants to rally around a timely cause and add a little get-up-and-go to it to motivate their users to come along for the ride.
Examples:
The Takeaway
Video is a young art form, and it's been leveraged for advertising only relatively recently compared to other forms of communications. To this end, we're only just beginning to scratch the surface of how video can broaden our ability to tell complex and compelling stories to help our clients move the needle and move their customers.
---
About Ethos
Ethos is a multiplatform branding agency that specializes in behavior change marketing programs designed to reach specific target audiences across multiple communication channels to encourage measurable change.
At Ethos, we believe that the most effective way to set a company's marketing course is by finding its core truth – its ethos. We know that once we discover and communicate that core truth, we can truly make a difference for each client's unique marketing and business objectives.
With Ethos, you get more than a behavior change marketing agency. You get a long-term partner whose goals are your goals.
Learn more about the Ethos approach and the work we've done for our clients. Contact us!