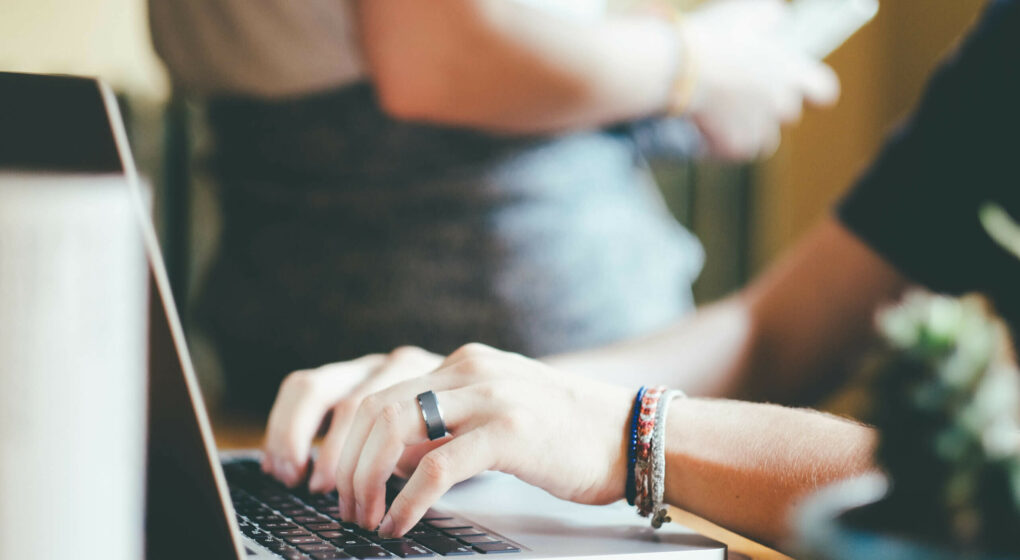 Pitching a story to the media is about much more than just throwing together an email and sending it off to every single contact in your database. It's about finding common interests, building relationships, and getting your message across in a way that peaks interest. If you've never written a media pitch, or if the ones you've written in the past have been unsuccessful, here are 6 media pitching best practices to try in your next attempt.
Keep it Relevant – Write for Your Audience
Before you start your pitch, make sure you know which media outlets you're targeting and why. Are you targeting TV networks, small blogs, big websites, magazines, or community newspapers? When you understand exactly to whom you want to pitch, and what they (and their audience) care about, you can appropriately tailor your pitch and make it relevant and more powerful.
Keep it Short and Simple
When it comes time to pitch the media, be sure to keep it short and simple. Today's reporters are incredibly busy and are often reading your pitch from their smartphones. They don't have time to read a diatribe. The pitch should state key facts and get to the point of your news quickly, or else it will most likely end up deleted. Here's one reporters exact words: "I don't need the jazziest writing or subject line; I want the facts and the 'why' behind the story." Shoot for a pitch that is 150 words or less.
Use Simple Formats for Easy Reading
Creating a pitch that is easy to digest is essential. Do yourself, and the reporter you're pitching, a huge service by using bullet points to break up large chunks of text and highlight important points.
Go the Extra Mile and Customize
How many times do you get emails where it is 100% obvious that a form generator was used to create a mass email? You know, those emails that begin with something like, "Hi bOB , ,"? Nothing turns a reporter off more than knowing there might be 20 others who have been pitched the same story and you didn't take the time to check your work.
Custom pitches tend to be the most successful. A great way to begin is to reference a recent article or blog post by the reporter that's relevant to your story. For example, "I recently came across your article, 'How to train for your first 5K' and thought you and your readers would be interested in our new gel protein pack…" If it is obvious to the reporter that you've done your homework and your pitch is relevant to their beat, they are much more likely to take a moment to read it and perhaps get in touch.
Build Trust and Become a Reliable Source:
Over the years, a number of journalists have said that building trust is easier than you think, and it simply comes downs to courtesy, respect, and good communication. Because journalists are so busy, always be sure to ask if they have time to hear your pitch before jumping right in. Don't pitch them and offer your spokesperson only to turn around and tell the reporter that he/she is not available. Most likely they had to sell their editor on the story and having your spokesperson as a part of it was integral. Do be accessible for fact checking after hours so they can meet their deadline and get the story out there. Once you have their attention, don't go into radio silence mode. Be available to answer questions, and if you can't answer immediately, at least let them know when you are going to get back to them. It removes the anxiety and frustration when a reporter is working on a deadline.
Use a Call to Action
Don't forget your marketing 101; instruct the audience to do something. For example, if you want a blogger (or other well-known influencer) to review the product on their platform, ask them to.
Ready to write your next pitch? Here's an example you can use to get started:
Hi Jane,
Company XYZ has just launched an innovative new product for pet lovers- a completely soundless vacuum brush. It's not like any other product on the market because its 100% silent. Pets with fear of loud noises can now sit comfortably and enjoy being brushed. A few key features:
Powerful, comfortable suction
Light weight & durable
Easy to clean
cordless
I recently came across the review you wrote, "Best Dog Leash Ever," and we'd love to send you a free brush for review on Jane's Pet World Blog. Please let me know if you're interested and I can send you additional information. Thanks.
John Doe
John.Doe@XYZcompany.com
123-456-7899
What other tactics have you used to pitch the media? Have they been successful? Feel free to share them with us by sending us a message.
---
About Ethos
Ethos is a multiplatform branding agency that develops and executes integrated marketing campaigns across multiple channels for companies inside and outside Maine.
At Ethos, we believe that the most effective way to set a company's marketing course is by finding its core truth – its ethos. We know that once we discover and communicate that core truth, we can truly make a difference to each client's unique marketing and business objectives.
With Ethos, you get more than a Maine branding agency. You get a long-term partner whose goals are your goals.
Learn more about the Ethos approach and the work we've done for our clients. Want to have a conversation about your brand's core truth? Contact us!