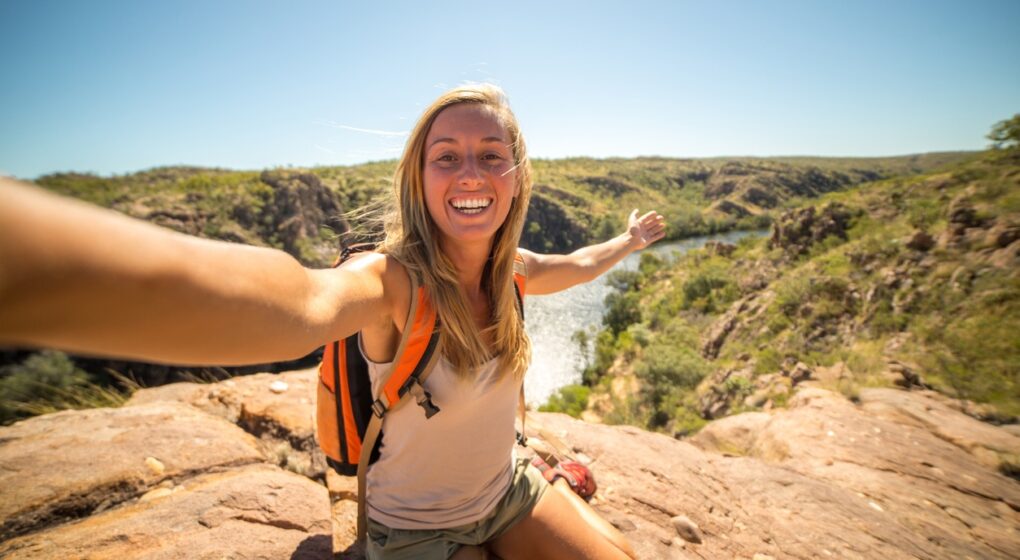 The specialty food and beverage marketing world moves at the speed of light. As soon as one trend rolls in, another rolls out and cycle spins round and round. For big brands with big budgets, becoming a first adopter is key – but for smaller companies it's often best to wait it out a little and see what sticks before investing too much time or money.
There are some trends, however, that just can't afford to be ignored – especially for brands that market to values-based LOHAS food and beverage consumers. Here are three trends specialty food brands should be focusing on right now:
Storytelling
Howard Gossage once wrote, "Nobody reads ads. People read what interests them. Sometimes it's an ad." This quote should be the foundation of all the advertising you create. People only read what's interesting to them, and boring old ads just aren't cutting it anymore.
So, what does interest people? Stories.
It's the reason why sites like upworthy.com and ViralNova have basically taken over the internet. It's also why large brands like RedBull have created entire media channels dedicated to documentaries and storytelling. Real people, real stories, real emotion – that's what sells. Figure out a way to wrap your brand into a good emotional tale, and your audience will follow.
Another way to approach storytelling is through brand ambassadors. Influential bloggers tell stories for a living. Their followers look up to them, trust them, and seek out their content daily. If you can convince (or hire) these influencers to use and talk about your products, the stories will naturally unfold through their daily lives.
Live Video
Speaking of stories – they aren't just for books (or blogs). One of the most effective ways to tell stories is through video. And while brands have been using traditional video for quite some time (think: broadcast ads, youtube, etc.) the current trend is to make those videos live (think: Snapchat, Instagram Stories, and Facebook Live).
I know, I know. This is terrifying for brands accustomed to endless rounds of edits and approvals. But when it comes to LOHAS consumers, they are looking for authenticity – the story behind the story. They don't want the polished documentary, They want a real glimpse behind the scenes. They want to know what you do and more importantly – why.
So, while it's scary to open up the gates and let your customers in, the rewards are numerous – trust, emotional connections, and top of mind awareness to name a few.
Personalization
Blame it on the Millennials or technology or human nature, but no matter how you spin it, people like to feel special. A study by the Harvard Business Review found that potential customers who perceived content to be tailored to their specific needs were 40% more willing to buy from that supplier than one whose content felt generic.
Convinced yet? How about the 41% higher click through rate for personalized emails?
Customers are sick of sifting through junk. They want content that is personalized just for them – not just a fill in the blank name on a generic email, but perhaps one that suggests a couple of blog posts or products that are specific to their interests.
So, how do you do that? You ask, track, and analyze. Use a CRM system to organize information about people who have visited your website, purchased a product, or otherwise interacted with your brand. Then, use that information to systematically deliver content back to them that fits their unique interests and purchasing behaviors. Particularly in the LOHAS food and beverage segment, where values are of utmost importance, delivering the right content to the right people at the right time is key to making lasting connections.
---
About Ethos
Ethos is a multiplatform branding agency that develops and executes integrated marketing campaigns across multiple channels for companies inside and outside of Maine.
At Ethos, we believe that the most effective way to set a company's marketing course is by finding its core truth – its ethos. We know that once we discover and communicate that core truth, we can truly make a difference for each client's unique marketing and business objectives.
With Ethos, you get more than a Maine advertising agency. You get a long-term partner whose goals are your goals.
Learn more about the Ethos approach and the work we've done for our clients. Want to have a conversation about your brand's core truth? Contact us!