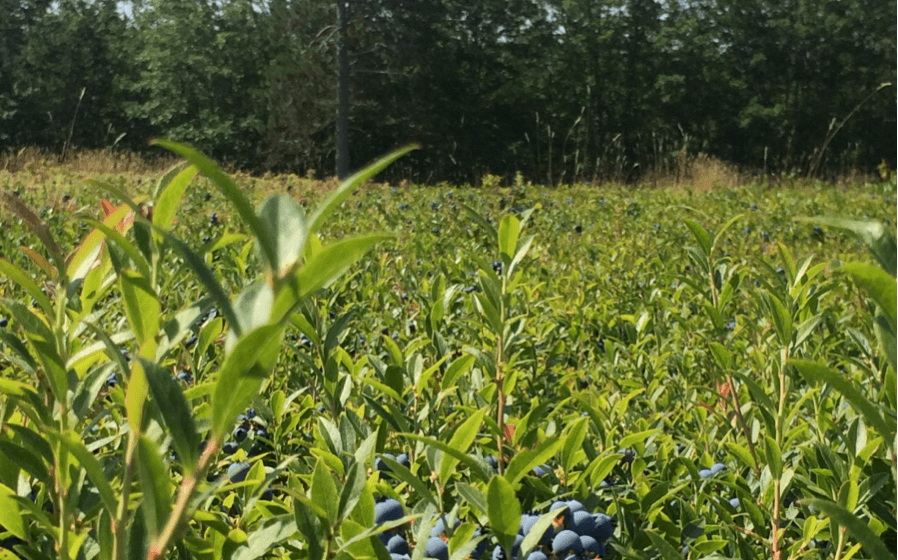 By Betta Stothart

When it comes to understanding the differences between regular (cultivated) blueberries and antioxidant rich Wild Blueberries, there is a great deal of confusion. Which is why, for the last two years, Ethos has been tasked with telling their complex, intriguing and wild story.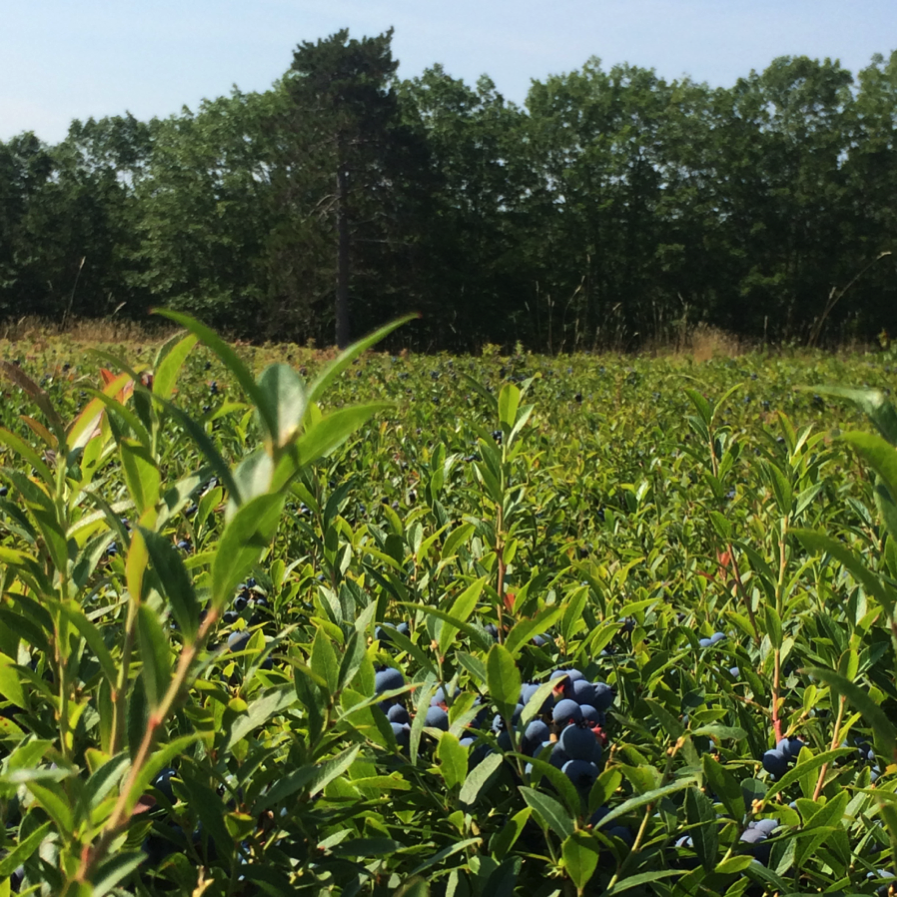 After discovering that registered dietitians were a trusted resource for many health-conscious consumers, Ethos created an influencer marketing program targeting this group. The program involves content development by influencers for the Wild Blueberry website that is shared across both our client's and the influencer's social platforms, and an annual event called 'Blog the Barrens' where influential registered dietitians are selected and invited to Maine to immerse themselves in all things Wild Blueberries. This program is part of a multi-year strategy designed to increase engagement, understanding—and deep passion—for a 10,000-year-old indigenous crop and Maine's celebrated state fruit – the Wild Blueberry.
The influencer marketing program has been successful because it has helped increase engagement and social sharing in meaningful, content-rich ways with our audience; and we are confident that this approach can work for other brands, too. Here are a few highlights:
Wild Blueberry's 30,000 fan Facebook audience has grown to over 200,000 in just 24 months.
Social shares within our network of registered dietitian bloggers are estimated to reach 5 million+ this year.
Wild Blueberries.com has grown from 700,000 visitors last year to over 1 million in 2015.
Goal for Blog the Barrens
Research has repeatedly revealed that most consumers simply do not understand the difference between small, indigenous low-bush blueberries and large, high-bush, cultivated blueberries. While most consumers can see and taste the difference, consumers cannot articulate how the plant and the food actually differ.
The intent behind "Blog the Barrens" is to build a great experience for our influencers to increase overall understanding of the differences, from the amazing nutritional advantages – twice the antioxidants, packed with anthocyanin and phytonutrients – to the ecological and plant biology story. Ultimately, the goal is to ground prominent influencers in the powerful origin story of this wild untamed fruit and the people behind it.
The Wild Blueberry Barrens were never planted by man and they have never been genetically altered by man either. They emerged 10,000 years ago in this unique part of the world (Eastern Maine and Canada) when the glaciers receded. They arrived with the help of migrating birds and bears and were seeded on rocky thin glacial soils that were – and still are – inhospitable to most other agriculture. And there, miraculously, they still grow today.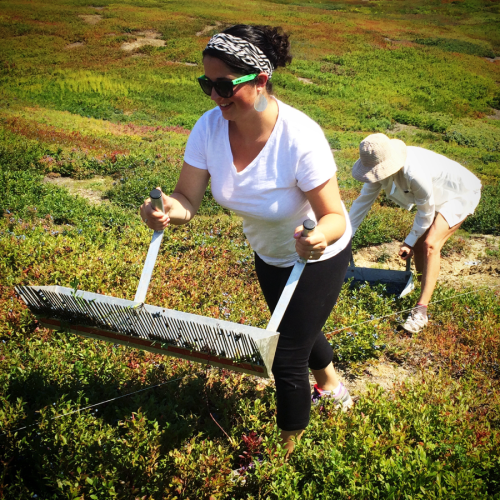 Building a great experience
In between lectures and tours of the Barrens, we pause for delicious, memorable meals prepared by some of the most creative chefs in the Bar Harbor area. And to spice it all up, we enjoy great outings in the beautiful surrounding lands.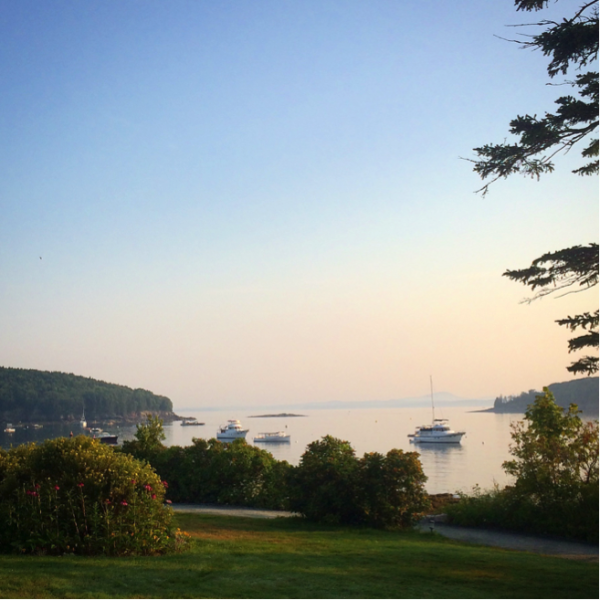 This year, one of the highlights of the Immersion was a morning nutritional presentation, followed by a smoothie making competition. It was fun to watch as each of our RD's prepared their own smoothie recipe using Frozen Wild Blueberries and a selection of amazing ingredients including ginger, hemp and chia seeds, almonds, milk, mint, and other nutritional foods. Ten fabulous entries yielded two outstanding winners, and all of the recipes can be viewed here.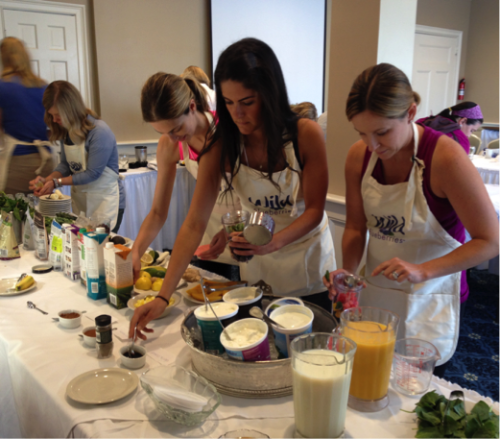 Blog the Barrens is powerful for a host of reasons, not the least of which is that each of the influencers who participate gain a profound educational experience with one of nature's most amazing fruits. Then, many of them choose to write about Wild Blueberries in their own unique and compelling way. They share their content and recipes via their own strong social networks, and help tell the enduring story of Wild Blueberries in an authentic and personal manner.
How to get it right
Influencer marketing is an important tool for developing high-quality brand champions and ambassadors. It gives them firsthand experience with your product and its story. By doing your research, choosing the right influencers, and providing a rich authentic experience, you can increase engagement and loyalty with your audience. To do this right, you need a vision, a budget, a solid plan, and total buy-in from your team.
---
About Ethos
Ethos is a multiplatform branding agency that develops and executes integrated marketing campaigns across multiple channels for companies inside and outside of Maine.
At Ethos, we believe that the most effective way to set a company's marketing course is by finding its core truth – its ethos. We know that once we discover and communicate that core truth, we can truly make a difference for each client's unique marketing and business objectives.
With Ethos, you get more than a marketing agency. You get a long-term partner whose goals are your goals.
Learn more about the Ethos approach and the work we've done for our clients. Want to have a conversation about your brand's core truth? Contact us!