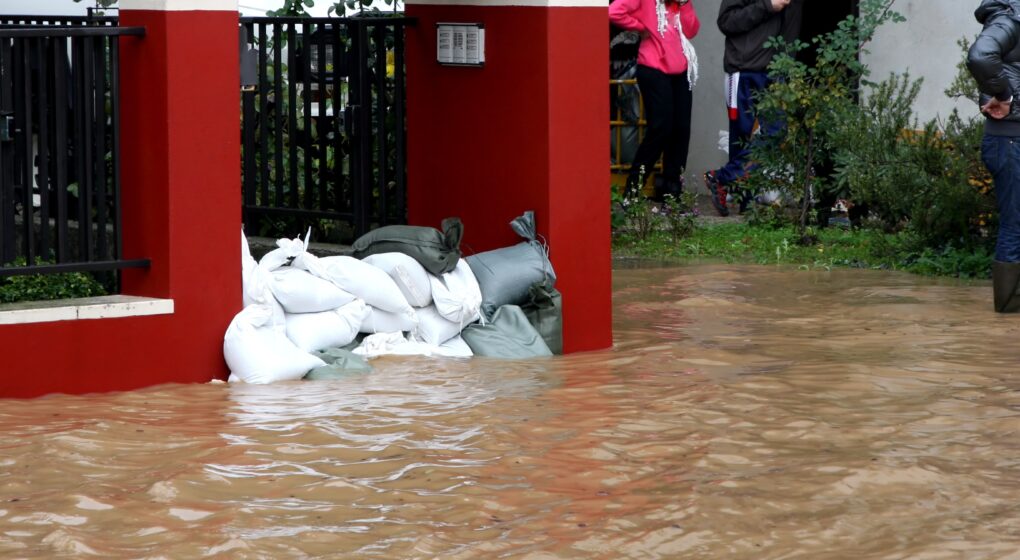 Last week, a generous soul walked into a local bakery and café in a small town in Maine and offered to pay for the next 58 customers as a way of honoring each of the lives lost in the brutal Las Vegas massacre. He explained to the bakery staff that he wanted to "inspire hope in the face of darkness." As the next 58 customers purchased their food and beverages, they were quietly informed that their bill had been paid. The reaction was quite profound.
It was a simple, yet deeply inspiring story. Perhaps without intending to, the mystery donor launched a PR campaign for the bakery, and for his cause to inspire hope. Within a few days the story had been picked up by several local news stations. Within a week, it had been picked up nationally, and then internationally.
So, what makes a good PR story in the face of disaster?
The midst, or the wake, of a disaster is not typically a time when people consider what kind of press they can garner. A conscientious and ethical PR professional knows that disaster and another person's (or state's) misfortune should not be a driving force behind a good PR campaign. However, generosity and a sincere urge to help can often be newsworthy. If your business is genuinely inspired to do something meaningful, then a good PR director should be right there helping you tell that story – not merely as a way to get good press, but as a way to expand the story and catalyze greater positive impact for those in need.
When disaster strikes, thoughtful people and businesses often consider how they might galvanize support. If your company bottles water, builds houses, clears powerlines and trees, or manufacturers medical supplies, for example, then there's an obvious route to making a donation that can and should help those in need and gain some attention along the way.
If your business is not directly involved in making a product that can assist in disaster relief, there are still ways to make difference – not motivated by press, but motivated by spirit and the desire to sincerely make a positive difference in the lives of suffering people. A good PR director will reach out to you in times of disaster to ask if there's anything you are doing or would like to do to assist in the relief effort. Not all businesses should feel obliged to act in every disaster, but businesses that lead in acts of charity can inspire hope and spark movements of social change for good. If you don't work with a PR firm, then it's incumbent on someone at your office to consider whether there's an action worth taking, and whether it can be shaped into an inspiring story for others.
One important detail is that timing is key. As we have seen all too painfully this year, the news media must chase the next story. Houston, Florida, Puerto Rico, Las Vegas, and Santa Rosa all took place in little more than a month.
In times of horror and pain, it's important to remember the impact of positive stories. Here are a few recent examples of disaster relief creating positive news stories:
Aid to Victims of Northern California Wildfires
'Meathead Movers' collecting relief donations for Northern California fire victims
Apple Donating $1 Million to Fire Relief Efforts in Northern California
Bay Area teams and athletes are donating to North Bay wildfire relief
Las Vegas Shooting
Car dealership offers free truck to veteran who rescued wounded
Steve Aoki, other DJs pledge hundreds of thousands for victims
Las Vegas businessman gives $400,000 to aid massacre victims
Hurricane Relief to Puerto Rico
United brings truck drivers, supplies from NJ to Puerto Rico
Church of God volunteers run disaster relief drive to benefit Puerto Rico
Pitbull sends private plane to Puerto Rico to transport cancer patients
Astros helping to send 240,000 pounds of supplies to hurricane-battered Puerto Rico
Whether your business decides to act in the face of disaster or not, remember one thing – how great it feels when you can bring a smile to the face of person in need. And if the press wasn't there to capture the moment, then so be it. That person will remember.
---
About Ethos
Ethos is a multiplatform branding agency that develops and executes integrated marketing campaigns across multiple channels for companies inside and outside of Maine.
At Ethos, we believe that the most effective way to set a company's marketing course is by finding its core truth – its ethos. We know that once we discover and communicate that core truth, we can truly make a difference for each client's unique marketing and business objectives.
With Ethos, you get more than a marketing agency. You get a long-term partner whose goals are your goals.
Learn more about the Ethos approach and the work we've done for our clients. Want to have a conversation about your brand's core truth? Contact us!