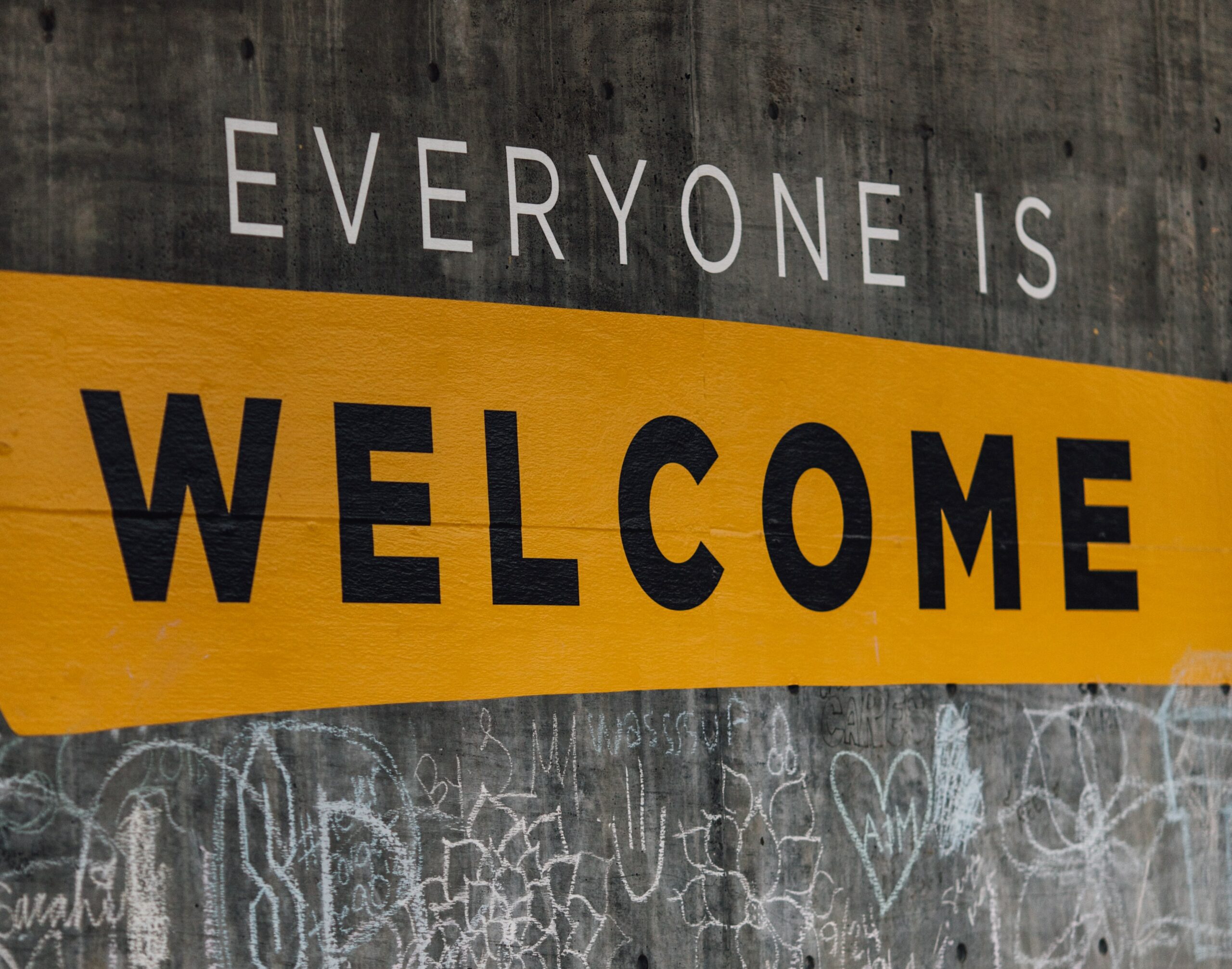 If you've consumed any mainstream media in recent years, the ads you've seen might look a little bit different than how you remember them. Supporting stories may feel wider-reaching, body types may look more diverse, different ethnicities may seem more prevalent, and none of that is an accident.
For anyone who considers themselves 'different' than the 'norm', this adjustment is long overdue, and yet still not enough. Representation and inclusivity have always been important – regardless of platform or medium – but the lack thereof has come into the public consciousness more widely in the last few years. If there's one thing we know — and the data confirms it — the average consumer wants more diversity, equity, and inclusion (DEI) in the marketing materials they consume. In fact, 38% of consumers are more likely to trust brands that do well with showing diversity in their ads.
As a brand, company, or public figure, it's critical to reflect the communities and audiences that you interact with. Say, for example, you sell kids toys. You'd never create a marketing campaign that left kids out of the equation, because kids are your target market. So if you blow out this example to whatever your business sells or offers, consider this: are you speaking to all races, body types, family structures, abilities, and preferences of the people you might hope to influence or sell to? If not, you need to take a closer look at the way you're building and executing your marketing campaigns.
Achieving Inclusivity Without Being Exclusive
For many, this is a tricky endeavor, because if you include one group, another may feel marginalized or left out. And the goal here is to make everyone feel included. It's also important to promote representation without reinforcing existing stereotypes. If you sell a family-oriented product, for example, you'll need to keep in mind that not every family is a traditional nuclear family. At the most basic level, it's the same thinking that not all girls will want to play with dolls, and not all boys will want to play with trucks. Every consumer, and every human being, is unique and has their own specific tastes, desires, and expressions. Of course you can't speak to every individual all the time, but you can definitely make an effort to include diversity and representation from all walks of life when planning your marketing communications. This is primarily achievable through segmentation, so you can cater images and messaging to a specific subset of your audience so that they are receiving targeted and relatable content.
Reconsidering Messaging and Imagery in Marketing Communications
Most campaigns are built around two primary components: copy and images – and stock imagery is one of the primary places we've seen stereotypes and lack of diversity prevail. Some stock image offerings are catching up, and it's certainly much easier today to find a range of different ages, body types, races, abilities, and gender diversity depicted than it was even a year ago, but there's still much work to do. Many stock images still have the unfortunate affliction of feeling like exactly what they are: staged, inauthentic pictures that don't depict real life. So as a marketer, it's your job to get creative, think outside the box, and imagine what your target market will want to see. It's really as simple as putting yourself in the customer's shoes, imagining what's on their mind, remembering what problem you're helping them solve, and letting that drive you.
Adding Diversity to Your Marketing Campaigns
As you begin to build your next campaign, we encourage you to do your research, and go the extra mile to find the most representative imagery you can. There are a growing number of both free and paid options for sites where you might be able to find more diverse images. Here are some resources to point you in the right direction:
It's also important to support the people who are creating these stock image libraries, as they are generally part of the marginalized community in question. Remember to give credit where credit is due, so you can help to elevate their work and encourage others to use it. Creating a more diverse, inclusive world of marketing will continue to spread the message of inclusion and diversity far and wide, which benefits us all.
If you're interested in building your own stock image library, be sure to consider how you can do so with diversity, inclusion, and equity in mind. Perhaps you seek to hire a photographer from a community or group you're looking to represent. It doesn't have to be a pricey or fancy affair, you're just striving for authenticity and relatability. Aim to create images that raise awareness and promote equity. Illustrate a real-life scenario that feels like something your target customer might actually experience themself. Be conscious of how you're representing people in the work that you're doing, and how you depict that work through images.
At the end of the day, all marketing should be created for, and inclusive of, the entire audience you seek to touch. And that starts with deeply knowing your audience and target personas, who they are, what they need, and how you can fill that gap. If you think with the customer at the front of your mind always — and not just one persona, but every conceivable persona who might interact with your brand — then you'll always communicate with honesty and integrity, and make those who previously have felt left out or marginalized, seen and heard. Representation and inclusion matter, and it's important to keep that in mind in any marketing work you create.
About Ethos
Ethos is a multiplatform branding agency that develops and executes integrated marketing campaigns across multiple channels for companies inside and outside of Maine. At Ethos, we believe that the most effective way to set a company's marketing course is by finding its core truth – its "ethos." We know that once we discover and communicate that core truth, we can truly make a difference for each client's unique marketing and business objectives. With Ethos, you get more than a marketing agency. You get a long-term partner whose goals are your goals. Learn more about the Ethos approach and the work we've done for our clients. Want to have a conversation about your brand's core truth? Contact us!