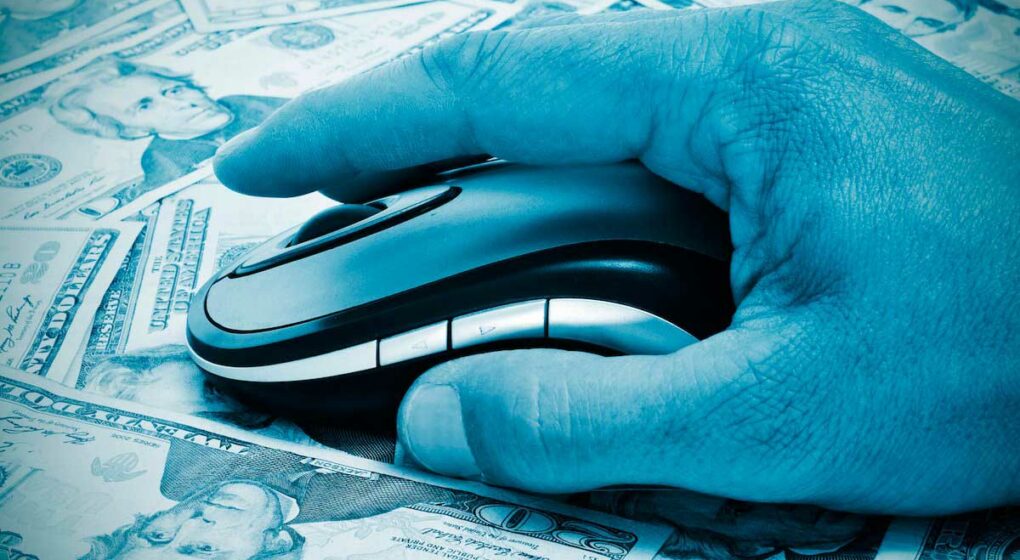 4 Tips to Stay on the Straight and Narrow
If you're not worried about fraud in digital advertising, you're doing it wrong. Click fraud, and digital marketing fraud in general has been a thorn in the side of digital advertising since its inception, but recently found itself back in the spotlight with Facebook's admission of inflated digital video view numbers.
In case you missed it, Facebook recently disclosed that they had made a mistake when calculating the average amount of time users spent watching videos on the social platform. They inflated the average view time by only counting views lasting 3 seconds or more. By discounting those who ignored the video completely, or watched less than three seconds, they artificially inflated the average time spent watching online clips.
While they have since fixed the problem, and no advertisers were overcharged (advertisers only pay for video views when a user watches 3 seconds or more of the clip), it sent the digital advertising community into a tailspin, and prompted marketers to take a much closer look at the efficacy of their digital campaigns, especially with regards to click fraud.
But before you axe your entire digital marketing budget, let's explore the problem more closely, and close in on the most effective ways to avoid it.
What is click fraud anyway?
Click fraud is a digital advertising scam in which spammers are paid to click on digital ads, thereby triggering a charge to the advertisers, even though the click is not "real" (i.e. the user has no intention of spending time on the advertisers website). The fraudulent clicks drain the advertisers budget without providing any real value, and use up the budget before genuine clicks can occur.
How to keep your ad dollars on track
In order to maintain an effective digital advertising strategy, it's important to have a plan in place to find and avoid click fraud. Here's what we recommend:
Start with a reputable provider.
First and foremost, start with a trusted digital advertising strategist that has a deep understanding of click fraud, and has the ability to recognize and quickly remedy any fraudulent activity on your account. If your digital advertising provider tells you that fraud isn't a real concern – raise the red flag. They're either refusing to recognize the problem, or not being honest with you about it. If the results you're getting seem too good to be true, they probably are.
Choose top-tier networks and exchanges.
If you select a reputable digital ad strategist, they can probably do this for you, but if you're going it alone, make sure you select top tier networks and ad exchanges to purchase media – networks like Google, Bing, Facebook and others – that have stringent anti-fraud protections already in place. While it's still important to monitor your campaigns closely, top-tier networks have a series of automated fraud detectors in place that minimize the monitoring needed on your end. Smaller, less reputable networks are responsible for the lion share of fraud issues.
Keep an eye out for rebates.
Even if you're using a reputable, top-tier network, there is bound to be a couple of spammers who get through their defense systems. When this happens, and the fraud is identified, the network will reimburse advertisers for the fraudulent clicks in the form of a rebate. Here at Ethos and VONT, digital advertising costs are passed directly through to clients without a commission, and most are charged from networks on clients' own credit cards So, in this instance advertisers are getting their rebates directly via the credit card they have on file with the network. For those clients who use our credit card and are subsequently billed, we bill in advance for media, then reconcile with ACTUAL amounts at the end of each month in order to account for any rebates issued during the previous month.
If it looks too good to be true, it probably is.
Even though we've all heard the phrase before, it has never been more applicable than in digital advertising. While the targeting and agility of digital advertising make it an incredibly efficient media, it still isn't a silver bullet. If you're seeing sky-high click rates with weak on-site performance, it could be a poorly optimized website, or more likely, click fraud. Being diligent about analytics reports and monitoring the progress of all active campaigns is critical in keeping your digital advertising dollars on track.
Still confused about click fraud and how it affects your campaigns? Give us a call or subscribe to our blog for ongoing updates on digital advertising best practices.
---
About Ethos
Ethos is a multiplatform branding agency that develops and executes integrated marketing campaigns across multiple channels for companies inside and outside Maine.
At Ethos, we believe that the most effective way to set a company's marketing course is by finding its core truth – it's ethos. We know that once we discover and communicate that core truth, we can truly make a difference to each client's unique marketing and business objectives.
With Ethos, you get more than a Maine marketing agency. You get a long-term partner whose goals are your goals.
Learn more about the Ethos approach and the work we've done for our clients. Want to have a conversation about your brand's core truth? Contact us!