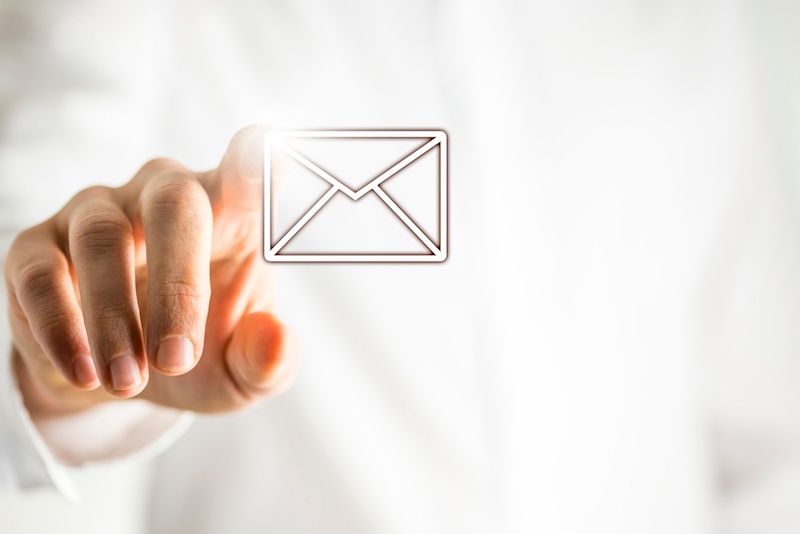 It's no secret that anyone working in a nonprofit organization is always under a tight deadline, has a tiny budget and has lots of expectations to meet. There are funds to raise, events to promote and relationships to build, just to list a few.
Cue the hero. Email marketing. Every nonprofit out there can benefit from email marketing with the right (and relevant) strategy and tactics in place. What makes email marketing such an effective marketing tactic? Let's explore some of the stats:
For every $1 spent on email marketing, the average return on investment is $44.25. (EmailExpert)
Email conversion rates are three times higher than social media, with a 17% higher value in the conversion. (McKinsey & Company)
Email is nearly 40 times better than Facebook and Twitter at acquiring customers. (McKinsey & Company)
Email marketing yields an average 4,300% return on investment for businesses in the United States. (Direct Marketing Association)
So, as you prepare the presentation to the nonprofit board to pitch the use of email marketing, include those stats to warm them up. Then, as implementation is mapped out, use these seven tips to find success:
Start collecting emails, yesterday. The moment your nonprofit decides email marketing is in the future, start collecting emails immediately. Many organizations share that they wish they started collecting email addresses sooner. It can sometimes be hard to get everyone on board, but keep at it. Having an email list you own is truly invaluable.
Use a third party software tool. Mail Chimp and Constant Contact are great, affordable email software options, but there are others, too. Make sure to ask about nonprofit subscription discounts, or if your nonprofit is part of a larger organization, see if you can get a free account through your parent organization. Even without a discount, the cost of most email marketing tools is small considering the ease and effort they bring to the email marketing process. They can also help you track your progress, and remain in compliance with the CAN SPAM Act rules and regulations. These tools also offer support, white papers, and updated best practices to make sure you're at the top of your game.
Segment your emails into lists. It's fine to have a general email that can go to everyone, but segmented emails tend to perform better. For example, sending different emails to existing donors vs. potential donors vs. volunteers, etc.
First impressions matter. Make sure your email is attractive and that the headline catches a reader's attention before they even open it. Not only does this mean using a clean and understandable template but making sure your format is mobile friendly – as smartphones are leading the way in email consumption. Also, be clear in what your intents are for the email with a well-defined call to action – what do you want your readers to do?
Have kickass content. Don't write to make your board happy – that should be a separate email – remember segments? Write the email to make the people receiving it interested, engaged, and wanting to complete the call-to-action. A great place to start is the content that you already have or are creating for other platforms such as social media, broadcast or events. Think about how that content can be repurposed for email.
Be personable. The human element is crucial, especially in the nonprofit world. Instead of sending emails from Nonprofit ABC, try sending from Jane at Nonprofit ABC. Let users know they're important and that they aren't talking to a robot.
---
About Ethos
Ethos is a multiplatform branding agency that develops and executes integrated marketing campaigns across multiple channels for companies inside and outside Maine.
At Ethos, we believe that the most effective way to set a company's marketing course is by finding its core truth – it's ethos. We know that once we discover and communicate that core truth, we can truly make a difference to each client's unique marketing and business objectives.
With Ethos, you get more than a Maine marketing agency. You get a long-term partner whose goals are your goals.
Learn more about the Ethos approach and the work we've done for our clients. Want to have a conversation about your brand's core truth? Contact us!