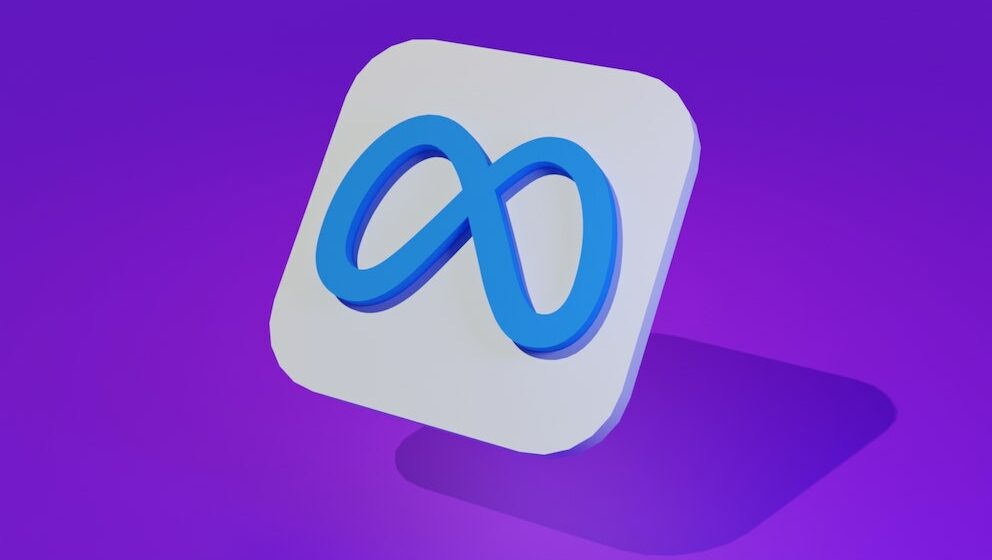 By now you've probably heard of "the metaverse" or maybe you've heard your 20-something nephew mention a similar futuristic term like Web 3.0, NFT, cryptocurrency, DAO, or social token. Either way, these aren't words from a black market video game, or some sort of digital asset reserved for the elite. The metaverse, and all the buzzy terms that go with it, is a very real "what if" scenario that has the potential to change the internet, social connection, and marketing as we know it.
Interest in the metaverse peaked when Mark Zuckerberg announced that Facebook would be changing its name to Meta and investing a casual $10 billion in the new virtual space. Many brands followed suit by investing big dollars to create and sell non-fungible tokens (NFTs), purchase virtual real estate, and build their own metaverse marketing teams. Will it pay off? Only time will tell.
Seeing large brands invest large sums of money in an attempt to get a jump on the metaverse begs the question: "what, if anything, does this mean for my marketing strategy?"
Let's start with what we know.
What is the Metaverse?
The metaverse is a shared, 3D virtual space where users have their own customizable avatar with individual autonomy. It merges virtual, augmented, and physical reality, creating a big blurry line between real life and the virtual world.
What does that mean exactly? Well, no one really knows yet. The building blocks of the metaverse are still being assembled, so, trying to explain it now is like trying to explain Uber to your grandpa in the 1970s. But let's give it a shot.
Metaverses are 24/7. They exist in real time and don't pause or turn off when you leave them. Once you enter via a web browser-based platform (like Decentraland, Mirandus, or Sandbox), your avatar is able to play games, explore, socialize with other users, go to work, buy and sell digital property via platform-specific cryptocurrency, and trade collectibles, among many other things.
Everything that is bought and sold in the metaverse uses cryptocurrency – a decentralized digital currency that is not reliant on any central authority, such as a government or bank. Think about cryptocurrencies as the metaverse's money, and each metaverse has its own currency that is used to purchase everything in that specific metaverse.
So, What Might the Metaverse Mean for Marketers?
Though there are a lot of unknowns when it comes to the metaverse, the potential impact it might have on marketing is intriguing. In December 2021, Obsess, an e-commerce company that helps brands build virtual stores, conducted a survey called 'The Metaverse Mindset: Consumer Shopping Insights.' They found that "nearly 75% of gen Z shoppers have purchased a digital item within a video game and that 60% of these young shoppers think that brands should sell their products on metaverse platforms." So, brands must go where the action is to remain relevant, right?
The metaverse allows you to create memorable, immersive experiences for users. From virtual webinars and events, to concerts, launch parties, and more, the Metaverse is a space for consumers to engage with a brand like never before – and experience a feeling they'll never forget.
Let's look at some examples from the fashion world:
Tommy Hilfiger recently showed his 2022 spring collections at Metaverse Fashion Week, hosted by Decentraland, where attendees could view the collection, shop NFTs for their avatars, and purchase physical items to have shipped to them in real life. For fashion buffs who have only ever dreamed of attending a fashion show, this is huge. They are able to see (and shop) the collections at the same time as the fashion elite.
Gucci, another fashion powerhouse, partnered with the video game, Roblox, to create an immersive virtual garden exhibit that complemented their Archetypes, a physical, multimedia experience in Florence, Italy, that celebrated the brand's 100th birthday and explored a decade's worth of inspiring ad campaigns and design history. Like the physical experience, the virtual Gucci Garden allowed visitors to immerse themselves in the space, making them feel like they were a part of the campaigns and creative vision. Gucci sold limited edition virtual clothing and accessories for a limited time, creating a frenzy and increasing the price of some items due to scarcity and exclusivity. (At one point, a virtual Gucci bag resold for 350,000 Robux, which is equal to $4,115. The physical bag's retail was $3,400.)
Footwear and apparel brand, Vans, built a virtual skatepark in Roblox where users could try new skate tricks to earn points. Points could be redeemed at the virtual Vans store for gear so users could customize their avatar. Exclusive virtual accessories and clothes are available for purchase, as are physical products so that your avatar (and your avatar's skateboard) can match the real-life version of yourself.
This shows that the metaverse is an exciting place to build brand recognition, spread your messaging, and reach a new audience to take your brand engagement to a whole new level.
So What's Next for Marketing and the Metaverse?
The metaverse is accessible, it's exciting, and it has the potential to catapult brands into a marketing space we've never seen before. But it's important to know that traditional advertising is unlikely to be successful in the metaverse. To be successful, brands will need to think not only outside the box, but outside the physical world as well to make the metaverse work for them. In the metaverse, the sky's the limit, so, even though it's still a few years away, we'll be keeping a pixelated finger on the pulse of it.
Have questions about the metaverse and how it might impact your marketing? Talk to an Ethos Content Marketing Strategist.
About Ethos
Ethos is a multiplatform branding agency that develops and executes integrated marketing campaigns across multiple channels for companies inside and outside of Maine. At Ethos, we believe that the most effective way to set a company's marketing course is by finding its core truth – its "ethos." We know that once we discover and communicate that core truth, we can truly make a difference for each client's unique marketing and business objectives. With Ethos, you get more than a marketing agency. You get a long-term partner whose goals are your goals. Learn more about the Ethos approach and the work we've done for our clients. Want to have a conversation about your brand's core truth? Contact us!