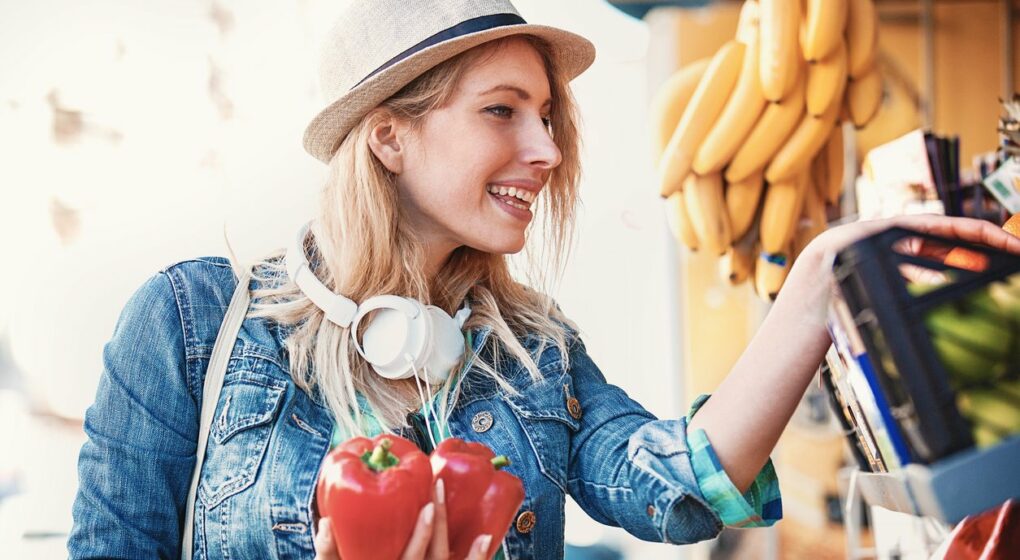 Gone are the days of legacy brands commanding the market – relying on awareness alone, or decades-old marketing messages to carry them through. Today's consumer is far more discerning, both in terms of what they'll watch (hint: ads aren't high on the list) and what they expect of the companies they support. Even more discerning is the growing LOHAS food and beverage market, a segment of consumers deemed to lead "Lifestyles of Health and Sustainability." This values-driven segment is hard to reach, difficult to please, but incredibly valuable (think: $290 billion in sales), once their loyalty is secured.
In order to win that loyalty, brands will need to focus on transparency, honesty, and a true commitment to living their brand promise through everything they do – including their marketing tactics. Here, we've laid out a basic plan for winning the loyalty of values-oriented consumers via strategic LOHAS specialty foods and craft beverage marketing.
The LOHAS Consumer
With more than 25% of the US population now identifying as LOHAS, the once niche market has become undeniably mainstream and encompasses a much more diverse sample of the population than the stereotypical "organic mom." In fact, LOHAS consumers can hardly be defined by a demographic at all – they cut across all generations, genders, and while more concentrated in certain geographies, they span the country as well. What defines LOHAS consumers is not demographics – but rather, their values – concern for the environment, authenticity, personal fulfillment, holistic health, and social conscience, to name a few.
When marketing to LOHAS consumers, be careful not to segment them only by their age, gender, or geography – and instead, try to understand and appeal to their core values.
Building a LOHAS Specialty Food or Craft Beverage Brand
It would be wonderfully convenient if all brands had to do to compete in the LOHAS specialty food market was add "all natural" to their label or swap out GMOs for organic ingredients. But alas – it's not so simple.
In 2016, only one in three LOHAS consumers cited "all natural" as a key purchase driver, reporting instead that the "brand that I trust" was a more influential factor.
LOHAS consumers are looking for more than organic (and sometimes, they're not even looking for organic at all). They buy from brands that are honest, authentic, and real. Specialty food and craft beverage consumers prefer brands that care about the planet and others, and that put their money (and packaging, and ingredients, and employees, and supply chain, etc.) where their mouth is. To reach specialty food and beverage consumers, you have to do more than just market to them – you have to prove to them that you are one of them. Remember that actions speak louder than words, and use your marketing tools to show them (rather than tell them) how much you care.

Today's specialty food and craft beverage consumers are seeking out authenticity, they're seeking out brands that connect with their values. They're avoiding legacy brands. They're scouring the stores for brands that connect with their own personal authenticity.

Glenn Rudberg, Ethos Co-Founder & Chief Marketing Officer
The first, and arguably most important step in any specialty food marketing campaign is identifying and understanding the target audience. Different types of people are influenced in different ways – and they can be reached in different ways as well. Understanding who your target audience is, both from a demographic (age, gender, location) and psychographic (attitudes and interests) perspective is critically important in developing a successful campaign. Understanding core values and attitudes is of particular importance in the LOHAS space.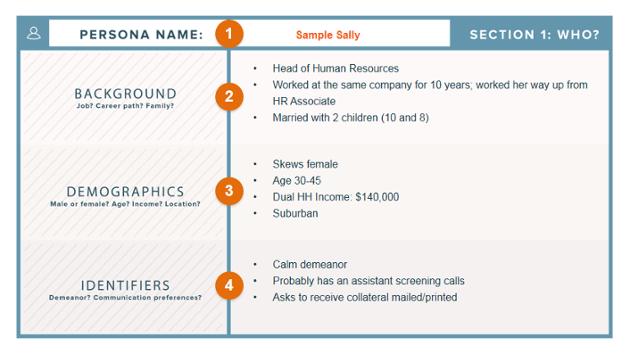 One of the most widely used strategies for target audience segmentation is called persona development. With persona development, marketers use known or inferenced characteristics about their target audience to segment them into groups, often characterized by a fictional person, or persona. These personas don't represent one specific person, but rather a group of people who have similar attitudes, interests and characteristics. These personas are then used to help determine which messages are deployed to which audience for maximum results.
Qualitative and quantitative research is another way to identify and understand the target audience insights. Data from IDIs (in depth interviews), focus groups, and quantitative phone and internet research allows marketers to verify (or dispute) their assumptions about a specific audience, and can be incredibly helpful in narrowing messaging and marketing tactics to only those most effective.
Example scenario
Let's imagine how this might work for a company selling organic coffee. The first thing they might do is conduct focus groups and online research to understand where and why people buy organic coffee. Then, they can use that information to segment their audience into a number of groups – for example tired parents, socially-conscious students and retailers like neighborhood coffee shops. They would then create a persona for each of these groups. For example, 'Socially-conscious Sally' is a college student on a tight budget, who typically buys coffee at local, independent coffee shops and cares deeply about socio-economic and environmental issues. She typically has a part-time job with a meager income, is unmarried with no kids, and spends weekend nights at social gatherings on campus. The company could then use this information to tailor their messaging to "Sally" and those like her. Perhaps they create custom coffee sleeves with fair-trade messaging, or sponsor on-campus activities and give out reusable mugs to attendees.
Reaching the LOHAS Food and Beverage Audience
In order for any brand to succeed, people need to know about it. But not just any people – the RIGHT people. LOHAS consumers run the gamut in terms of demographics. They also have individual priorities and values – which is why it's important to segment your audience into personas and choose awareness-marketing tactics that are appropriate for each.
Social media is perhaps the most agile and affordable outreach tactic, appropriate for a wide variety of LOHAS audiences. Platforms including Facebook, Twitter, Instagram, Snapchat, Pinterest, and others provide both organic and paid opportunities for marketers to engage their target audience with a specific message, or continue an ongoing dialogue. Social media also offers the benefit of peer-to-peer sharing capabilities, something that is critically important in specialty food marketing.
Similarly, print and broadcast media provide an excellent way to reach a large audience quickly, however, the targeting capabilities are much more limited, and the cost is typically significant.
Digital advertising, both display and programmatic, is another affordable and highly targeted method of reaching a specific target audience. One major advantage of digital advertising is its inherent measurability. It's also easier to change out digital campaign messages than it is with other outreach tactics, such as print or broadcast.
Public Relations is often an important tactic for LOHAS specialty food and beverage marketing campaigns, and can be very powerful in helping to bring awareness to new products or services. While PR doesn't require the media dollars that other outreach methods do, it does require a significant time investment to prepare press releases, engage reporters, and work to keep the earned media on message.
Email and direct mail are two additional strategies for reaching a specific target audience. A couple of limitations to note are that some target audiences (particularly low- income populations) can be difficult to reach via direct mail due to unstable housing situations and lack of permanent addresses. Email can help to solve this problem; however, marketers will need a strategy for obtaining valid and relevant email addresses.
Last, but certainly not least, live events are a very powerful outreach tactic that provide marketers with the opportunity to engage their target audience directly. Live events tend to be more memorable, highly effective, and are often newsworthy – sparking additional earned media coverage. However, they also come with a significant price tag, are labor-intensive, and typically are only able to reach a small number of target audience members at a time.
Reaching a LOHAS audience, however, isn't something that can be done through messaging alone. LOHAS consumers are extremely thorough researchers and if you don't have the chops to back up your values-based marketing claims, they will find you, and they will haunt you. Consider making a real commitment (charitable donation, partnership, innovative product or event) to a cause that your target audience cares about. Even major brands like Tide, adidas and Patagonia have made significant changes to their businesses in order to live up to the expectations of their LOHAS consumers.
Example scenario
In our example scenario of the organic coffee company, the marketers might use social media to reach their persona "Socially-conscious Sally." Perhaps they start a social justice campaign, with 5 cents from every bag of coffee sold being donated to the ACLU, and promote it using Facebook ads targeting people who attend liberal arts colleges and have interests relating to social justice. They might also consider a public relations campaign about their fair-trade buying practices, featuring the individual farmers they purchase coffee beans from across the globe.
LOHAS-Friendly Promotions
Traditional marketing promotions are typically about driving incremental sales volume. Some brands build volume by 'building trial' with new users (this typically works best for developing brands), while others use 'pantry loading' as their volume driver (many snack and drink companies use this tactic). Both tactics can be used successfully in the LOHAS market. Encouraging trial is an important step to winning loyal LOHAS customers and brand advocates. However, it's important to pair promotions with strong branding. Where promotions might drive temporary sales increases, product trial, combined with a solid, values-based brand promise, is more likely to win customers for life.
Events/sampling and couponing (including FSIs, email, direct mail, and social media) are all common tactics for driving trial and pantry loading among LOHAS consumers. Events and sampling tend to be highly effective, however they are labor intensive and often have limited reach compared to digital couponing strategies, which have the ability to reach large audiences at a relatively low cost.
Consider combining the two tactics for a meaningful and wide-reaching promotional campaign.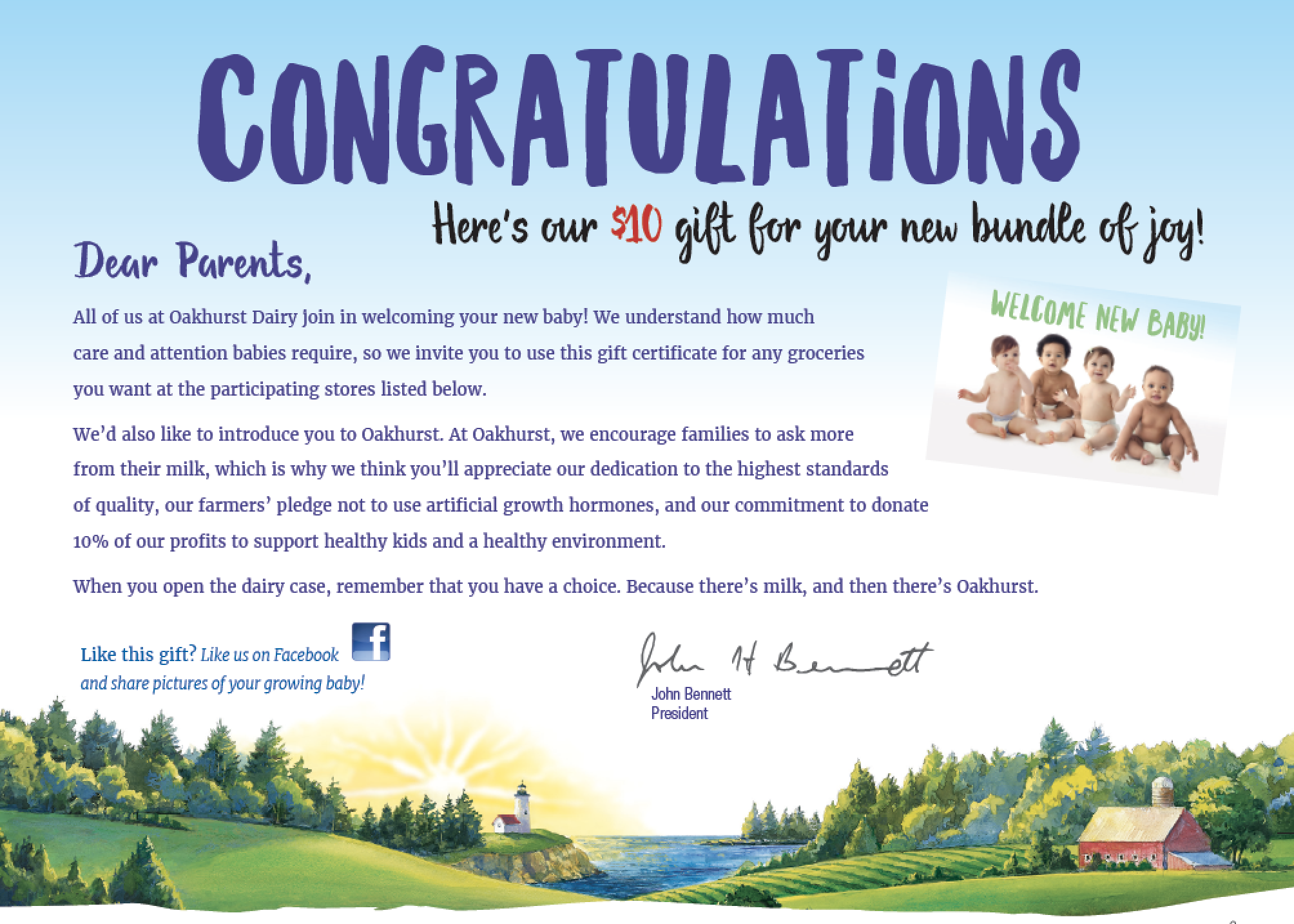 Example scenario
In our example scenario of the organic coffee company, the marketers might use an in-store sampling event to drive trial of their coffee amongst LOHAS consumers. Choosing a location where specialty food consumers tend to shop (Whole Foods, for example) and creating an experience that highlights their values and brand promise, such as using recycled cardboard cups, can help drive trial and build loyalty. The company might follow up the sampling event with a digital campaign that targets Whole Foods shoppers in the same geographic area with pantry loading coupons such as buy 2 bags, get 1 free.
Retaining LOHAS Loyalty
Winning new customers is important, but retaining existing ones is key. Loyal customers not only spend more, they are also more likely to become brand advocates and recommend your product to others in their social circles, something that is particularly important in the LOHAS space.
Email and social media are key tactics in retaining customer loyalty as they both allow for significantly increased touch points with consumers, and also promote peer-to-peer sharing, an incredibly valuable asset for LOHAS brands. Remarketing is another useful tactic for building loyalty. It allows brands to "tag" consumers that have visited their website, purchased a product online, or even viewed a blog post or landing page – and then follow them around the internet with targeted brand messages or promotions to encourage them to come back and interact with the brand in a deeper way.
Lastly, measuring loyalty (and the tactics used to achieve it) should be done regularly to assess engagement, awareness, and overall brand health. Digital analytics can be used in tandem with pre- and post-campaign qualitative and quantitative analysis to uncover which tactics are working, how the brand is resonating with consumers, and where it is falling short.
Bringing it Together
At their core, LOHAS consumers are looking for honesty, authenticity, and an alignment of principles and values with the brands they buy from. They want things that are real, hence the rapid rise of natural, organic, local, non-GMO, and now even wild foods (see the Power of Wild research), and they want transparency. In addition to craving the "story behind the story" and driving real conversations between brands and consumers, specialty food shoppers also tend to be early adopters, and are therefore good predictors of upcoming trends. Marketing to LOHAS consumers is a good strategy now, and in the future, when the mainstream begins to follow in their footsteps.
For more tips about creating successful food and beverage brands, check out The Era of Ethical Consumerism is Here: How to Market to LOHAS Consumers.
---
About Ethos
Ethos is a multiplatform branding agency that develops and executes integrated marketing campaigns across multiple channels for companies inside and outside of Maine.
At Ethos, we believe that the most effective way to set a company's marketing course is by finding its core truth – its ethos. We know that once we discover and communicate that core truth, we can truly make a difference for each client's unique marketing and business objectives.
With Ethos, you get more than a marketing agency. You get a long-term partner whose goals are your goals.
Learn more about the Ethos approach and the work we've done for our clients. Want to have a conversation about your brand's core truth? Contact us!