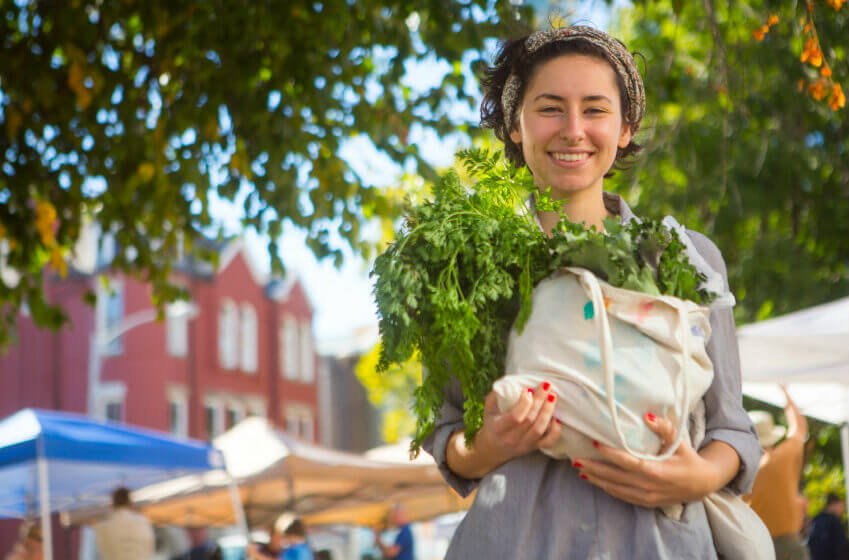 The US Natural and Organic products industry is expanding faster than the overall consumer products markets, and changing attitudes of consumers are driving new opportunities for brands. As a market segment LOHAS (Lifestyles Of Health And Sustainability) used to be a niche, but not any more.
Today LOHAS is a large and growing consumer trend worldwide, representing one in four adult Americans and an estimated $290 billion in U.S. spending power for goods and services. Last month at Natural Products Expo West in Anaheim, a reported 3,000 LOHAS leaning exhibitors showed their natural and organic wares to some 77,000 retailers, suppliers, and investors.
As a brand, you may be wondering how to market to LOHAS food and beverage consumers. Glenn Rudberg, a partner and Director of Brand Strategy at ETHOS, has more than 25 years of experience marketing to LOHAS. Glenn's career started at Tom's of Maine where he was introduced to the concept of LOHAS; and he brokered early conversations about the segment with Whole Foods Market. Since then, Rudberg has kept a close eye on LOHAS for many of his clients, and he has wisdom to share.
Q: How would you describe a LOHAS consumer?
A: Before LOHAS, we called them Cultural Creatives. This is based on early LOHAS work done by social documentarian Paul Ray, author of The Cultural Creatives: How 50 Million People Are Changing the World. At their core, I believe that LOHAS have always been intuitive people who see themselves as individuals, and who seek brands that align with their values. In a sentence, LOHAS describes a consumer who actively seeks out a healthier and more sustainable lifestyle. They do this in all they do, from who they build relationships with to the products and services they buy. They are also tend to be early adopters and therefore predictors of upcoming trends.
Q: What are LOHAS food and beverage consumers looking for?
A: They look for honesty, authenticity, and alignment of principles and values. They want real. That's why we have seen the rapid rise of natural, organic, local, non-GMO, and now even wild foods (see the Power of Wild research). These foods satisfy the needs of LOHAS consumers. It's also why we have seen a dramatic trend toward transparency with brands. The LOHAS consumer is driving that trend by demanding a real conversation with the companies that make their food.
Q: How should brands speak to LOHAS food and beverage consumers?
A: There are a number of ways to converse with LOHAS.
Speak to them in the first person.
Be authentic and tell authentic stories. They want to know the story behind their brands.
Be honest. They have huge B.S. detectors and they are unforgiving with brands they believe are being less than truthful.
Q: How do LOHAS consumers think?
A: Like many "target audiences" the biggest mistake is to think they are all the same. For example, Millennials aren't a target, they are an enormous demographic. The same is true with LOHAS consumers. The key is to respect their individuality; don't treat them as a collective whole. There are many sub-segments within the segment. Some lean heavily toward environmental stewardship, others lean toward a healthy lifestyle. That said, they do exhibit specific tendencies:
They are optimistic thinkers.
They see themselves as individuals.
They think locally and
They are information seekers. They will actually read your label and visit your website.
They believe their own ecosystem is interconnected with the world and they live their life that way.
They are distrustful of large organizations and support small and local.
They appreciate and genuinely want to know about your journey.
Q: What are the pitfalls when addressing LOHAS food and beverage consumers?
A: You will get into BIG trouble by greenwashing. If you aren't authentic in what you are trying to do, they will be the first ones to call you out.
They want to know what you believe. But they don't like to be spoon-fed a belief system.
They distrust slick advertising.
They don't like over simplification and bullets of copy.
In short, be who you are, and don't try to be something you are not.
Q: What's the best way to reach LOHAS consumers?
A: For all of the reasons stated above, one of the best ways to reach LOHAS consumers is through Social Media (Facebook, Twitter, Instagram, etc). I believe LOHAS consumers led the revolution of social reviews. When considering products, they will almost always rely on the advice of friends who share similar values. Utilizing social media allows LOHAS food and beverage consumers to get involved in the conversation and see the real story. So if you are a LOHAS brand then you must be employing social media in an authentic way. Remember, LOHAS will shop all kinds of outlets. It's a mistake to think they only shop in natural foods stores.
Q: How do you know if LOHAS food and beverage consumers are right for your brand??
A: LOHAS may be a good target audience for you if you can point to one of these traits:
You are helping people live a healthier or more sustainable life;
You have an authentic story or journey;
You are a small brand fighting the big legacy brands;
Your brand is optimistic and sees the world differently;
Your brand is giving back to the community in a meaningful way;
Your brand is considered a "local brand."
---
About Ethos
Ethos is a multiplatform branding agency that develops and executes integrated marketing campaigns across multiple channels for companies inside and outside Maine.
At Ethos, we believe that the most effective way to set a company's marketing course is by finding its core truth – its ethos. We know that once we discover and communicate that core truth, we can truly make a difference to each client's unique marketing and business objectives.
With Ethos, you get more than a Maine marketing agency. You get a long-term partner whose goals are your goals.
Learn more about the Ethos approach and the work we've done for our clients. Want to have a conversation about your brand's core truth? Contact us!