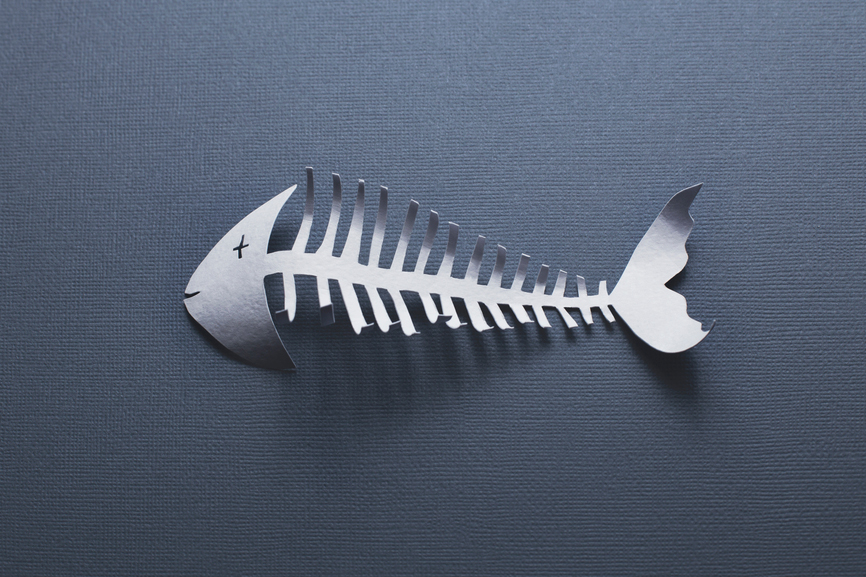 How to Fish on Facebook
"Give a man a fish, he'll eat for a day. Teach a man to fish, he'll eat for a lifetime."
The "free" days of Facebook are officially over – or at least it feels that way to the hundreds of thousands of businesses that have watched their organic reach and engagement completely tank over the past two years.
Been there?
We hear you. It's frustrating. But let's not get all "I'm breaking up with Facebook" over it.
You see, up until now Facebook was giving us free fish. They were stacking the pond and pretty much hooking our lines for free. Now, they're telling us we have to pay to fish in the stacked pond – but how many bites we get is entirely dependent on the quality of the bait we use.
Confused yet? In plain English: You've got to pay one way or another to get your content seen on Facebook these days – but the higher quality content you use the less you'll have to spend, and the higher your ROI will be.
So what the best way to hook a Facebook "fish?"
First, we need to understand why Facebook changed their newsfeed algorithm in the first place. They didn't do it to make you mad, or because they got greedy, or because they needed to boost their stock price (although, consequently, they did all of those things). The real reason they changed the newsfeed algorithm is because they were trying to make Facebook better for the average user. They were trying to unclog millions of newsfeeds that were getting filled up with advertisements masquerading as memes, and refill them with what people actually come to Facebook for – namely cat videos and pictures of weddings and babies.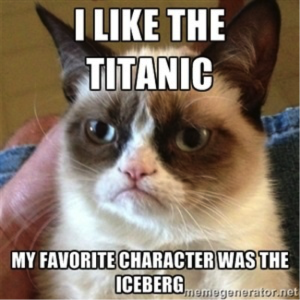 We're kidding. Kind of. But not really.
Facebook changed their newsfeed algorithm so that average users (i.e. real people, not brands) would see things in their newsfeed that they actually care about and want to interact with. If you follow this logic, you may come to the conclusion that a reduced organic reach is actually beneficial for your brand, because Facebook is only serving up your posts to people who really care about your company (i.e. potential customers). No more wasted bait on people who don't and never will buy your product.
But if you're trying to justify your social media marketing campaign with an analytics report for your boss, this is little consolation. So here are 5 things you can do to get more bites (engagement) for every dollar you spend fishing.
Be a copycat.
It's like your kindergarten teacher told you, being a copycat is a compliment, not a crime. It pays to pay attention to what the big dogs are doing and follow suit. That said, here's the three top tips from Fortune 500 companies growing their brands on Facebook.
Be an open book: Show your fans what's going on inside your company (this could be as simple as a photo from your staff retreat, or as awesome as a video interviewing your employees about how they do what they do).
Be available: respond to your fans on your Facebook page, quickly and with gusto!
Be positive: make sure your brand voice is open, engaging, and generally happy. Not surprisingly, people like happy.
Keep track of your timing and targeting.
Facebook says they can tell you the "best time to post," but they're probably lying, or just guessing. Better to use real data. Same goes for target audiences. Cheaper impressions don't always equal more engaged viewers. Keep track of your post timing, and create a couple of different target audience profiles to compare as you move forward. Then, follow the numbers.
Ask questions.
You've heard it before and we're saying it again. Facebook (and social media in general) is all about the two-way conversation. If all you're trying to do is get eyes on your product, buy an ad. If you want to build your brand you need to engage your fans in a conversation about something they care about. So take some good old fashioned dating advice and ask interesting questions!
Share photos.
It's pretty much common knowledge by now that photos and videos get more engagement (and higher priority in the newsfeed) on Facebook. But just posting a picture of your product isn't good enough. There are three types of photos that tend to succeed on Facebook: pretty, funny and useful. Choose photos that are pretty or funny enough that someone might share them – or that provide some kind of useful information like an infographic. To get the best bang for your photo buck, also make sure the images are sized properly, viewable on mobile, and do not exceed Facebook's 20% text rule for post promotion.
Optimize for mobile.
Did you know that upwards of 75% of "Facebookers" in the US are checking their newsfeed on a mobile device? It's true. And Facebook's new newsfeed algorithm prioritizes posts based on their compatibility with the device and Internet speed of the user. That means that if you're optimizing your posts for mobile, you're going to get a leg up on the content competition.
Bonus Tip: It has been said that Facebook's new algorithm still relies on the original "Edge Rank" principles, which state that the more people engage with your brand, the more of your posts they're likely to see. So if you're seeing your organic reach drop off, it might be time to host a small on-page promo or other incentive to boost your engagement and increase fans' propensity to see your future posts.
---
About Ethos
Ethos is a multiplatform branding agency that develops and executes integrated marketing campaigns across multiple channels for companies inside and outside Maine.
At Ethos, we believe that the most effective way to set a company's marketing course is by finding its core truth – its ethos. We know that once we discover and communicate that core truth, we can truly make a difference to each client's unique marketing and business objectives.
With Ethos, you get more than a Maine marketing agency. You get a long-term partner whose goals are your goals.
Learn more about the Ethos approach and the work we've done for our clients. Want to have a conversation about your brand's core truth? Contact us!