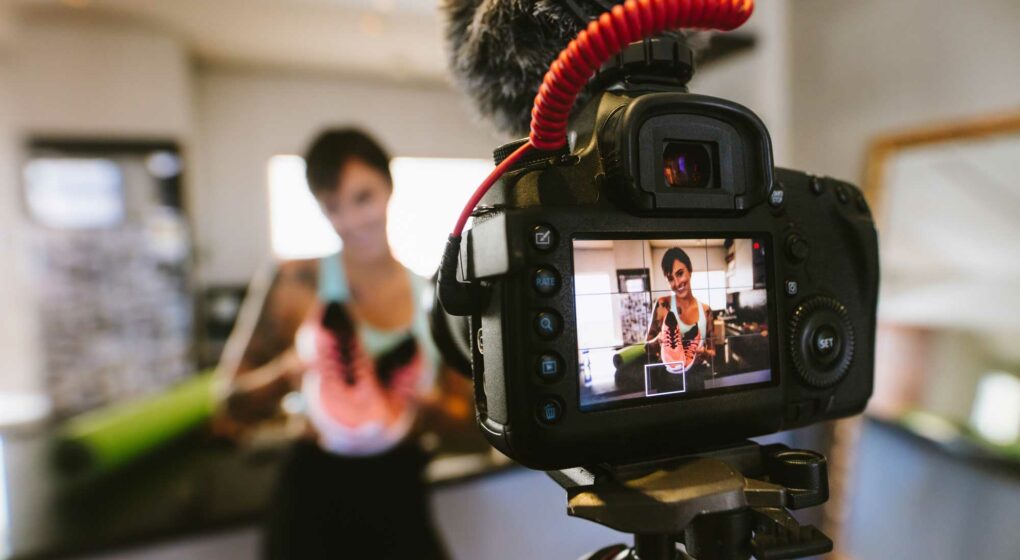 Let's say you're remodeling your bathroom and you need a contractor. You've done a Google search and found a few options, but you're just not sure how to choose. What's your next step? For most of us, we phone (or Facebook) a friend. Or a cousin or parent or uncle who's brother's wife's best friend is in construction. And then after we've exhausted all the in-person options, we turn to reviews. Facebook, Google, Yelp, Home Advisor. This is all really just a long-winded way of saying we trust our friends and peers the most when it comes to purchases. And not just big purchases, but little ones, too, like shampoo and conditioner, makeup, car seats, soap – even groceries.
For years the gold standard in advertising has been generating positive word of mouth. Awareness is great, but a personal referral is gold. And today, the same belief holds true – only now we have a new name for it. It's called influencer marketing, and if you haven't hopped on board already, now is the time.
Influencer marketing is the practice of engaging influencers (which includes everything from celebrities with 100 million Twitter followers to small-town Instagrammers who have a close circle of similar friends) to try out a product or service, and then talk about it with their followers. Because many influencers are seen as peers, and not advertisers, their carefully crafted endorsements come across as more authentic and trustworthy – and often convert at much higher rates than traditional advertising.
But you can't just turn to any old influencer and expect them to hock your brand successfully – the key is finding the right influencers to represent you.
How to Find the Right Influencers for Your Brand
So where does one start when searching for the perfect influencer? Your customers, of course.
Engage Your Current Customers
The best influencers are the ones that love your product organically. If they're already sharing and talking about you, help amplify their voice by sharing their reviews, sending them additional product to use, and engaging them in a conversation about how they can help spread the word.
Find Out Who Your Customers Follow
The old adage "birds of a feather flock together" could not be more apt for influencer marketing. Once you've engaged your current customers – branch out to the people they know and adore. Ask your followers who they trust and turn to for information in your industry. Do they follow specific fashion boards on Pinterest? Registered dieticians on Twitter? Mommy bloggers on Instagram? Once you've identified where your target audience spends their time, hit the #hashtags. Search for words or phrases that relate to your product or service, and identify accounts or individuals that are using those tags often, and well.
Bigger Isn't Always Better
Don't worry so much about the number of followers on a potential influencer's account, and focus instead on whether or not people are liking and engaging with their posts. Are they commenting or sharing the content? Asking questions about the products they're using? These are all great signs that a particular person would make a good brand representative and influencer.
Take Your Show on the Road
Another way to engage with potential influencers is at events. Conferences like FNCE and BlogHer Food are the perfect place to meet dietitians and foodie influencers – and others like Altitude Summit are awesome for connecting with fashion and lifestyle bloggers.
Consider Your Budget
Before you go out there chasing down the Kim Kardashians of the world to rep your new product, consider your budget. The cost of an influencer campaign varies widely, but few influencers will work for free. Consider your ideal partnership (product trade, sales commission, set fee per post) and your budget before making contact – then start by reaching out to the level of influencer that is likely to work within your scope.Wherever you find your prospective influencers, make sure to engage them in a partnership, not just a transaction. Just because an influencer takes pretty pictures or has a large following, doesn't mean they're a good fit for your brand. What sets successful influencers apart from, say, a giant billboard ad, is that their followers trust them and turn to them for advice. If you pay a vegan fashion blogger to post about your leather jacket, you're unlikely to see many conversions – even if she has 200k followers. Instead, find an influencer whose personality and style fit your brand naturally, and give them the creative freedom to speak to their audience about you in a way that feels authentic and real.
Want to learn more about influencer marketing? Check out Influencer Marketing: Why Bigger Isn't Always Better.
---
About Ethos
Ethos is a multiplatform branding agency that develops and executes integrated marketing campaigns across multiple channels for companies inside and outside of Maine.
At Ethos, we believe that the most effective way to set a company's marketing course is by finding its core truth – its ethos. We know that once we discover and communicate that core truth, we can truly make a difference for each client's unique marketing and business objectives.
With Ethos, you get more than a marketing agency. You get a long-term partner whose goals are your goals.
Learn more about the Ethos approach and the work we've done for our clients. Want to have a conversation about your brand's core truth? Contact us!