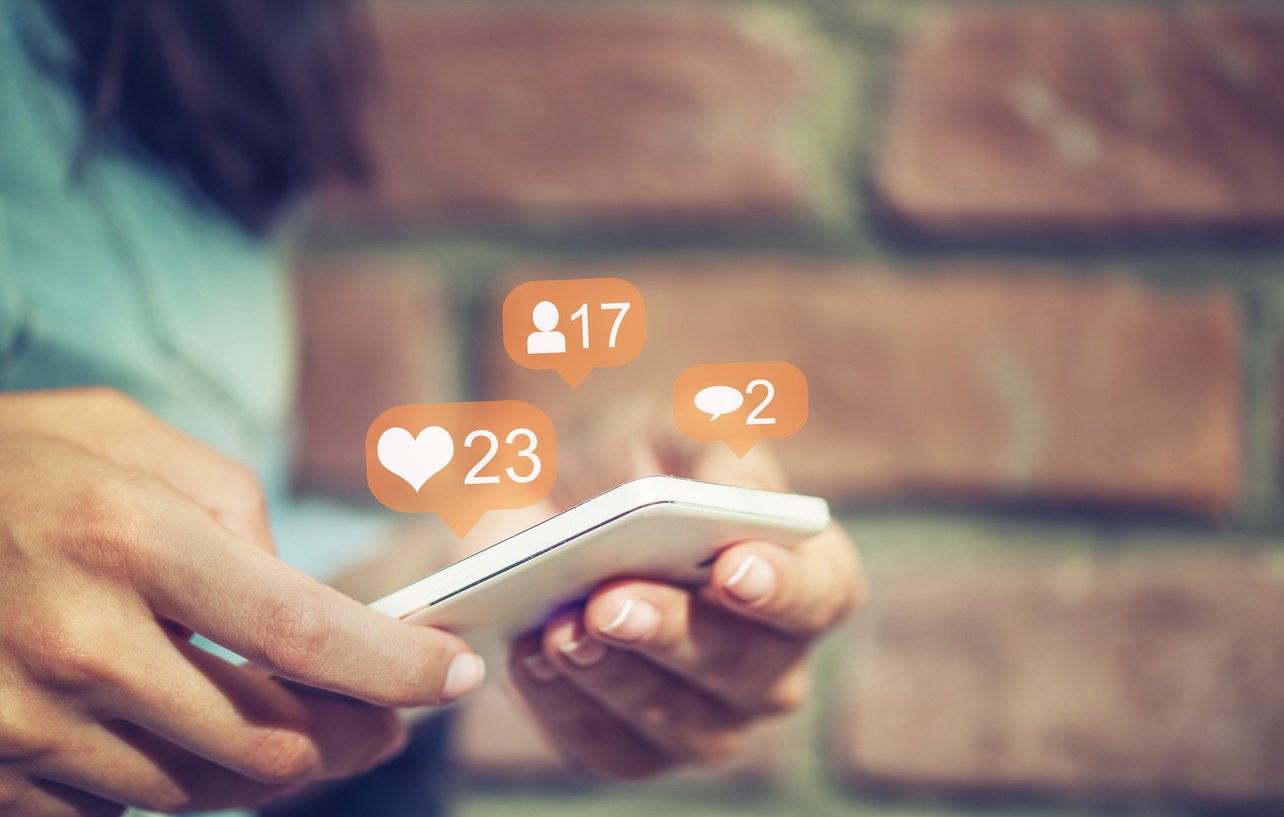 Going Viral: How to Use Social Media for More Than Just Followers
It's so easy to fall into the Facebook trap. The one where you post every day because, well, that's what you're supposed to do, right? But then you only get 10 or 20 likes on your post because maybe only 100 people saw it. So, you boost your post and then you get probably 100 likes, but 75 of them are from a foreign country where your product isn't even sold.
Sound familiar?
Or maybe your social media campaigns are a little bit more sophisticated. Maybe you're targeting your advertising, creating videos, and getting comments here and there, generating some conversation with your audience.
Bravo. But don't stop there.
Facebook, and social media in general, is really an incredible tool for brands. But there's so much more you can do besides just generating impressions.
Now don't get me wrong – impressions are great. Social media enables us to target incredibly specific audiences, allowing even the smallest marketing budgets to work efficiently and effectively at generating awareness and top-of-mind brand recognition. But to truly harness the power of social media, challenge your brand to take your campaigns a step further. Challenge your brand to use social media the same way you use it in your personal life – a way to converse, keep in touch, and build real relationships. Take Oakhurst Dairy, for example.
Wild Blueberry Milk: A Social Media Story
Back in the Spring of 2017, one of our clients, Oakhurst Dairy, decided they'd like to launch a new flavored milk. They could have done it the usual way: tell R+D you need a new product, whip up some different recipes, test them, narrow it down, and then maybe run it by a focus group or two before selling it into retail and buying up television, radio and in-store ads to promote it.
Instead, Oakhurst turned to social media.
April Fools!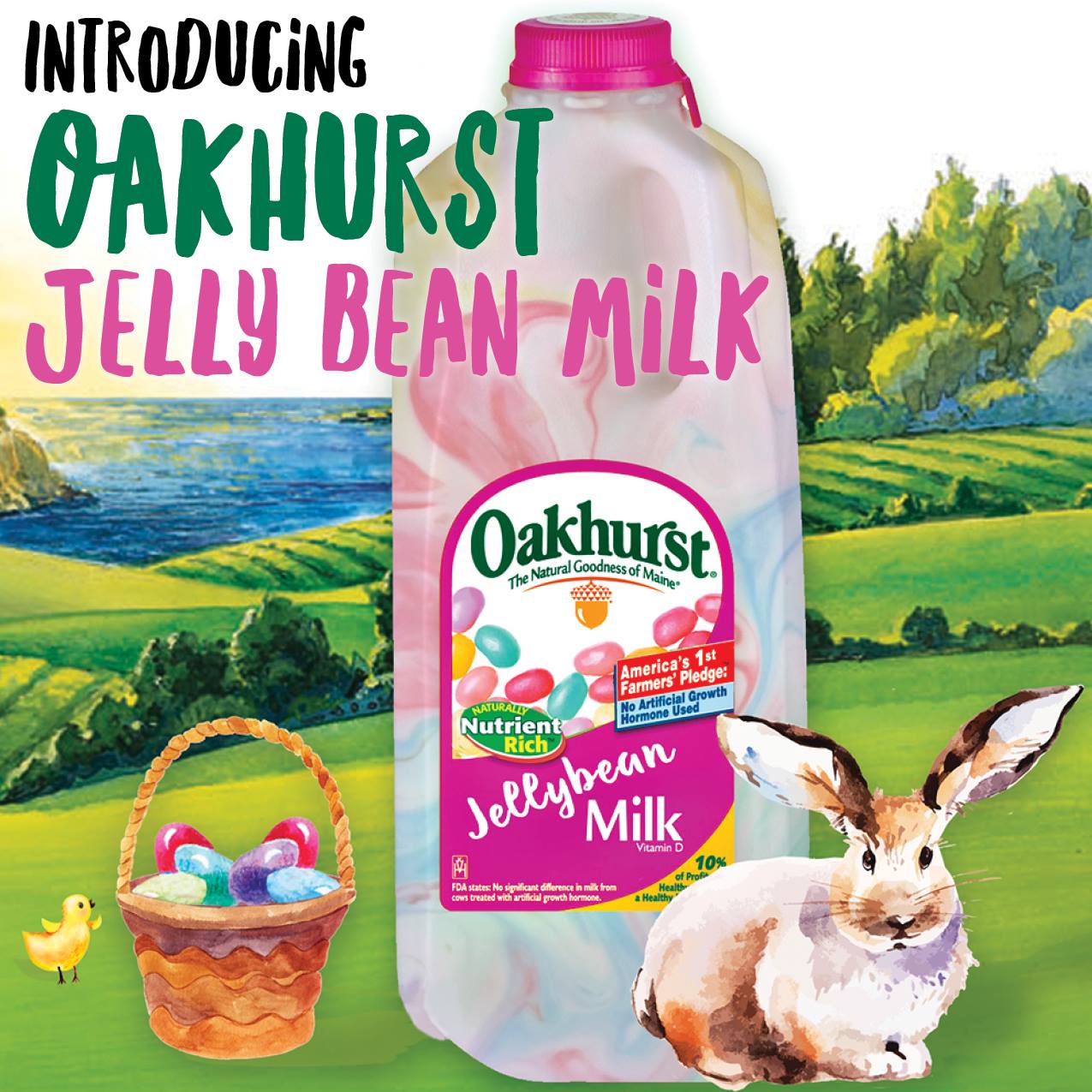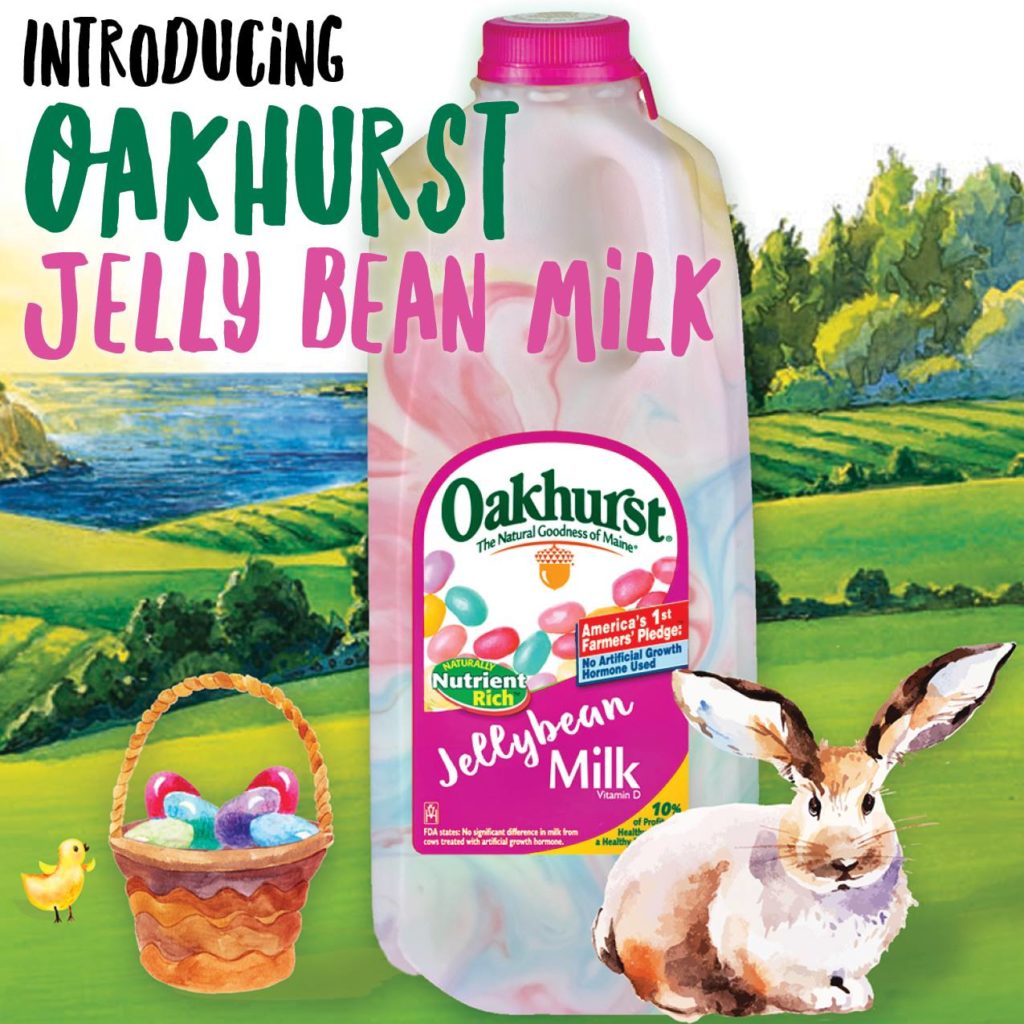 It all started with a joke. We created a series of posts for Oakhurst for April Fool's Day that touted the arrival of a new flavored milk – Jellybean Milk! The facetious new beverage was depicted with rainbow swirls and promises of "100% pure jellybean extract." Their fans loved the post and laughed along with the joke. But it didn't end there, it got fans to thinking and the excitement around the possibility of a new flavored milk began to bubble up and generate conversation.
"Our Facebook fans went crazy about the idea of a new flavored whole milk," said John Bennett, President of Oakhurst Dairy. "We had been thinking about expanding our line of flavored premium milks for months, and this excitement, combined with renewed consumer interest in whole milk, crystallized our decision."
But instead of turning it over to R+D, Oakhurst let their customers lead the process. Through a series of posts, polls, and surveys, we engaged Oakhurst's fan base in developing a list of possible new flavors. Then we helped them narrow down the list and asked their audience to vote on the winning flavor.
Wild Blueberry Milk was the winner – narrowly beating out competitors like Pumpkin Milk, Maple Milk, and Cinnamon Swirl. From there Oakhurst started developing the flavor, only to reach back out to their social media followers later that fall for input on the packaging design.
That's when things went viral.
Fans were excited not only about a new and relatively unique flavor, but also about their role in the process. They liked that the brand was not only telling them what was going on behind the scenes, but also asking for and listening to their input.
"In the past, many companies have felt it was important to keep new product launches under wraps until just before the launch," said Belinda Donovan, PR Director at Ethos. "But Oakhurst decided to pull back the curtain and let their customers get involved in the process from start to finish – a gamble that really paid off."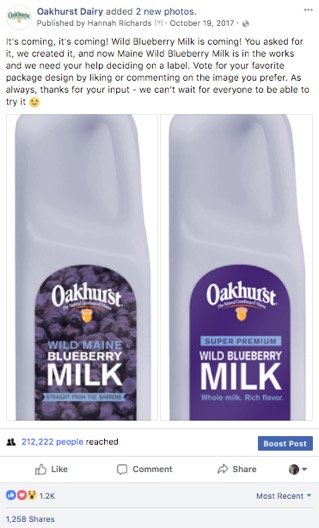 The package design post that Oakhurst shared on Facebook saw more than 2300 comments and 1200 shares, reaching over 200k people, 90% of which was organic reach. The media eventually picked up on the post as well, generating inquiries and coverage from both local and national (and international!) outlets including Food and Wine, and Bon Appétit and a call from ABC's (recently cancelled) The Chew asking for an advance taste even before there was a final formulation.
As it turned out, Oakhurst's fans overwhelmingly preferred the non-traditional package design – a departure from the brand's current look. But instead of sticking to what they knew, Oakhurst listened.
And that's the key.
They didn't just pay lip service to their fans by asking for their opinion – they actually valued it. Even when it meant going in a new direction.
The gamble paid off, and when Oakhurst finally launched their premium Wild Blueberry Milk earlier this Spring, it received an overwhelmingly enthusiastic welcome.
The launch, which was conducted wholly on social media and through traditional PR outreach, picked up right where the company's viral packaging post left off – inviting New Englanders to "take a sip of summer" and "get wild with Oakhurst."
Fans immediately started asking where they could find the product, and sharing photos of their Wild Blueberry Milk "scores" on Facebook and Instagram. The media was excited as well, dishing on social about the sneak peek many of them received the day before the product officially launched.
An ongoing content plan including video, lifestyle photography and giveaways kept the excitement alive on social media throughout the launch – and Oakhurst's diligent attention to their social media community helped them weather a couple of small setbacks relating to product production and distribution.
Oakhurst is on track to sell over 7,000 gallons of Wild Blueberry Milk in July alone, adding to its beloved lineup of premium flavored milks.
Why It Worked
So, what made this launch such a success? Oakhurst's unwavering dedication to engaging their social media audience on a deeper level was key.
It's easy to use social media as a media platform – to get impressions and build awareness and spend media dollars efficiently. But utilizing the platform's two-way communication requires a whole new level of commitment – one that can yield incredible results, including engagement, sales, and deepened brand loyalty.
Brands that want to engage with their audience on a deeper level need to be prepared that they might not always hear what they expect or want to hear. And they have to be willing to talk it out, evolve and adapt. But if they can do that – if they can allocate the time, budget and flexibility to their fans – the customer loyalty and enthusiasm that results can be powerful beyond measure.
---
About Ethos
Ethos is a multiplatform branding agency that develops and executes integrated marketing campaigns across multiple channels for companies inside and outside of Maine.
At Ethos, we believe that the most effective way to set a company's marketing course is by finding its core truth – its ethos. We know that once we discover and communicate that core truth, we can truly make a difference for each client's unique marketing and business objectives.
With Ethos, you get more than a marketing agency. You get a long-term partner whose goals are your goals.
Learn more about the Ethos approach and the work we've done for our clients. Want to have a conversation about your brand's core truth? Contact us!