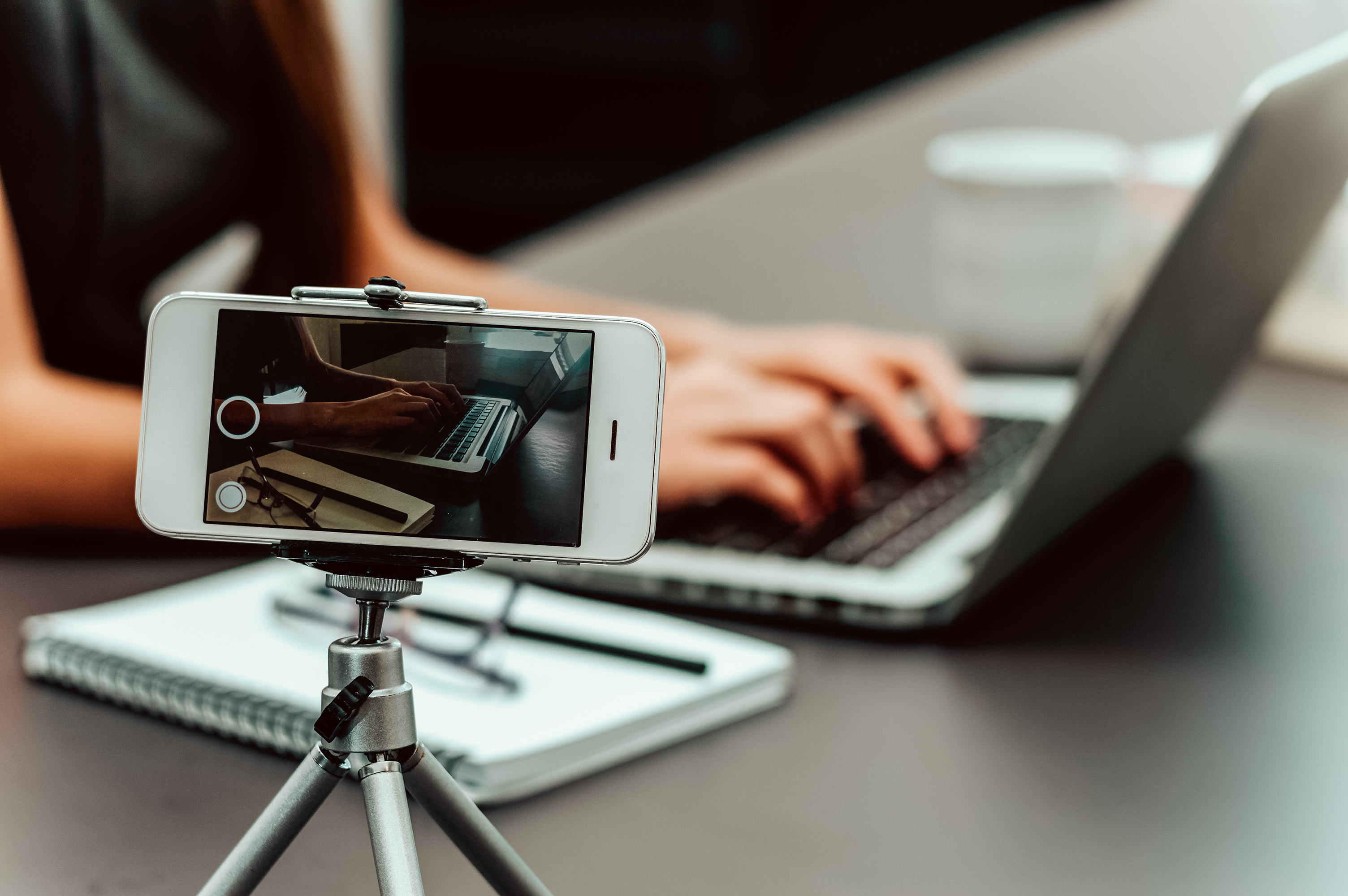 5 Reasons Why Your Brand Should Be Creating Facebook LIVE Video Content
Facebook LIVE video is hard to ignore. This interactive, broadcast-style video format, also called live-streaming, has exploded in popularity recently, and it's not hard to see why. It's incredibly easy to "go live" from anywhere as it doesn't require fancy equipment aside from a mobile device or laptop. Facebook LIVE videos also invite the audience to participate, making them extremely valuable for businesses or organizations looking to connect with their audiences on a more personal level.
Here at Ethos, we're big fans of Facebook LIVE and use it for many of our clients. From conversations around affording college, to skincare treatments, and even public health, we've helped clients embrace this medium to communicate and engage with their online audiences. While some clients were hesitant at first – primarily due to the un-edited, un-scripted, anything-could-happen nature of the platform – the majority have come around and learned to embrace live video and the engagement it brings.
Still not convinced? We've got five reasons why 2019 should be the year your brand goes LIVE on Facebook.
Video is still #1
Unless you've been living under a rock, you know that video content is everywhere. Facebook alone serves up over 100 million hours of video content each day (Social Media Today). Video is the #1 type of content that online consumers are looking for, and Facebook's LIVE video feature is quickly growing its piece of the pie. From brand awareness, to audience engagement to SEO value – there are dozens of ways that video can support your brand.
It's cost-effective to create
Ok, so you're sold on the value – but, it's so expensive to make! While traditional video can be overwhelming and expensive to create, the true value of live video lies in its extremely low production cost. If you have a mobile device or laptop, a decently lit room, and a strong wifi signal, you're just about ready to livestream.One of the reasons consumers love live video is the informal nature and down-to-earth quality it brings. After a little planning and organization, invite your audience to the livestream and, voila!, you're even closer to being a Facebook LIVE expert.
It helps you create content that is fresh and unique
Continuously producing new, fresh, and fun content can be a challenge for any brand, regardless of budget. But alas, this is another place where Facebook LIVE shines. Because Facebook LIVE content is created, well, live, and viewer engagement is vital, the content you're creating provides a unique, "behind the scenes" experience for your audience. And then once you've completed your broadcast, you are able to save and archive the video to use again later. Facebook users can watch the replay as archived content, and they can continue to comment, like, and share your video. You can also download and embed archived livestreams on other platforms such as your website, YouTube, emails, or other mediums.
It will help extend your reach
When Facebook transitioned to a pay-to-play business model a few years back, the impact was the collective groan heard around the world. "What happened to my organic reach?!" But despite the reduction in "free impressions," social media's in-depth targeting tools make advertising on the platform one of the most cost-effective media solutions out there. Add LIVE video to the mix, however, and bring that cost down even more.According to Facebook, live video gets a boost in their algorithm – resulting in a boost to your brand's organic reach. That said, we don't recommend relying entirely on organic reach to share your video. Using paid promotion to hype your video before and after going live will help you reach the right audience and keep them engaged with your content.
It strengthens your relationship with your audience
When brands livestream on Facebook, they're giving their audience an opportunity to truly connect and better understand the brand. Face-to-face interactions are not dead, even in the age of social media, and Facebook LIVE video is reinforcing the human connection. There is ample opportunity for your audience to ask questions that really matter to them, share their own stories (which could be powerful testimonials), and even provide the opportunity for some down-and-dirty market research resulting in immediate feedback and insights.Keep in mind that what sets live video apart from its predecessor (static video) is its ability to be interactive. So, don't just use live video to talk at people. Ask questions, get feedback, keep your audience engaged and involved the whole time. Remember, when it comes to live video the audience isn't just a "viewer," they are a participant – perhaps even the star of the show.
Ready to go live? Check out our digital agency VONT's top tips for Facebook LIVE video production.
---
About Ethos
Ethos is a multiplatform branding agency that develops and executes integrated marketing campaigns across multiple channels for companies inside and outside of Maine.
At Ethos, we believe that the most effective way to set a company's marketing course is by finding its core truth – its ethos. We know that once we discover and communicate that core truth, we can truly make a difference for each client's unique marketing and business objectives.
With Ethos, you get more than a marketing agency. You get a long-term partner whose goals are your goals.
Learn more about the Ethos approach and the work we've done for our clients. Want to have a conversation about your brand's core truth? Contact us!