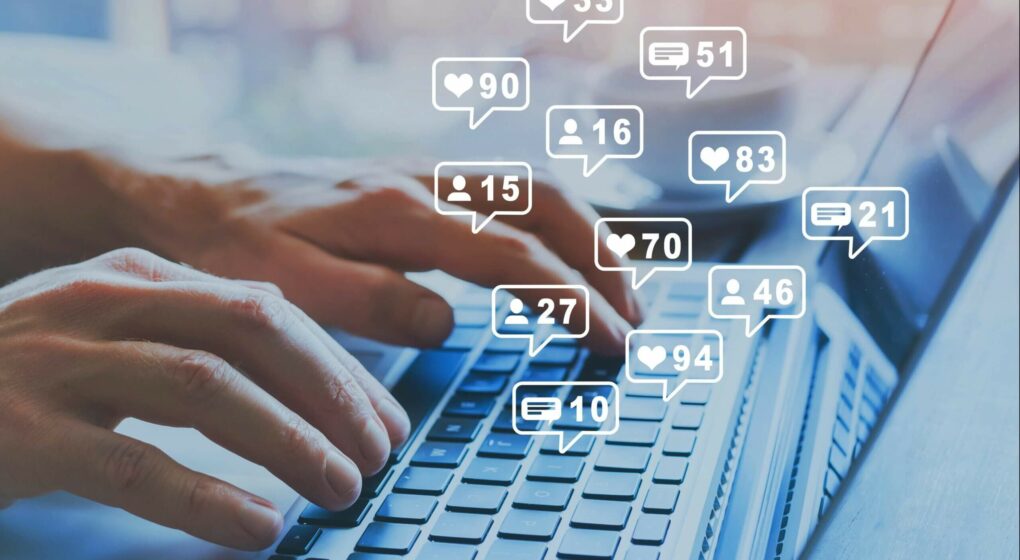 Managing your social media channels goes beyond just publishing content to Facebook, Twitter, Instagram, or other channels consistently. In addition to publishing fresh, quality content, driving engagement is crucial to your social strategy. Driving likes, comments, or shares from followers is an obvious win, but engaging with these followers directly is the real opportunity.
In order to engage with your fans consistently (and appropriately!), all comments and messages made on social media – negative, positive, or neutral – should have a written protocol for responsive engagement. This protocol should be aligned with overall organizational practices and tone. Most companies and organizations have engagement response guides or templates for emails and phone calls that fall under the customer service umbrella. Expanding these guides to include social media can be tricky as most communications made via social media are public (unlike phone calls or emails). To ensure success, we're sharing four important tips for developing a social media engagement process that reflects well on your company or organization.
1. Always monitor social media posts and brand mentions
The average lifespan of an Instagram post is 36 hours. Facebook posts live for about five hours; and on Twitter, posts remain in the average feed for less than 30 minutes. What does this mean? It means that social media feeds move fast. In return, users expect the same level of hustle when it comes to acknowledging their comments and messages.
This fast pace makes social monitoring an important task for your organization. If you do not have a dedicated social monitoring and engagement team – as most smaller organizations don't – we suggest that you consistently do your best. Because some organizations have higher volumes of social media engagement than others, there is no magic, one-size-fits-all approach monitoring frequency. However, you should strive to monitor your pages once a day at a minimum. Ideally, this would be the first task of the morning or early afternoon, so there is time to review, respond, and escalate – if necessary.
Utilizing a social media monitoring tool can also help you be more efficient with your monitoring and responding. Alerts can be set up to let you know (via text or email) that you have new activity and can also organize all of your comments and questions in one central location. Not having to flip-flop between platforms to publish responses saves time and improves your response rate – something that not only enhances your social media presence but can also make or break a sale or resolve a complaint or issue before it has time to spread.
2. Respond to Negative Posts and Comments on Social Media ASAP
No one likes to have negative comments directed at them, especially brands or organizations. But just like your mama told you – you can never please everyone – so the negative comments will come eventually, and you need a plan to address them.
For many brands, the knee-jerk reaction is to delete the post, comment, or review; and while offensive or threatening language can easily warrant this kind of reaction, for most posts, deleting is a mistake. It's also a missed opportunity to learn and resolve a user issue.
Instead, spend some time creating sample scenarios and responses to FAQs. Approved responses allow team members to respond quickly and effectively to questions or concerns without having to run each and every response up the chain, or risk saying the wrong thing.
That said, it's equally important to practice "real-time" responding to help everyone refine their customer service skills and learn to craft the right message with the appropriate tone quickly. Having go-to responses approved and ready is key, but each message will require some degree of personalization. So, it's important that multiple people on the team are trained to "improvise" on the approved messaging. The last thing a brand or organization needs is to sound like a robot spitting out canned replies. This can leave your organization vulnerable to jokesters (brands like Oreo and Bank of America both learned this the hard way), as well as appearing disingenuous.
If you have a separate team that handles customer service (aside from the social media crew), make sure they're included in this process, too.
3. Have a Plan for Haters
Because these negative comments are often public, engaging with a dissatisfied user can be tricky. Having a protocol in place will empower your team to act quickly in almost any situation. A good escalation protocol includes strategies for solving common problems, when to escalate internally, and most importantly, when to call it quits and stop engaging with a disgruntled user.
Here at Ethos, we believe it's crucial to respond publicly to negative comments on social media (to show other users how responsive you are) and then direct the conversation offline or to a private space (like an email or DM), as quickly as possible.
Keep in mind that while resolving the situation with a positive outcome is always the goal, it's not always possible. Some people just like to complain and aren't actually looking to solve anything. If a particular user resists all offers to solve the problem, and continues to escalate the situation, sometimes you just have to move on. Last resort tactics include ignoring, hiding, or deleting posts, and in extreme cases, even blocking users. Deleting and blocking users should be reserved only for extreme situations, however, as it can often further antagonize a disgruntled user.
While handling negativity on public platforms can be unsettling for some brands, it also can have a positive effect. Think of each negative comment as an opportunity to create positive PR. If you are able to solve the user's problem, often they become an even more devoted fan and brand advocate than they were before.
4. Acknowledge Positive Social Media Posts and Comments, Too
As you and your team create various scenarios for responding to negative comments, be sure to include positive examples as well. Engaging with users who leave positive comments on your page is an easy way to increase affinity and inspire future brand advocates.
Resist the urge to simply "like" all of your positive comments. Instead, come up with personalized responses that show you actually read, and truly care about what the user has to say. Remember to keep it fun and show your brand's unique personality. Stickers, reactions, and animated gifys can foster a lasting relationship over a simple "like."
Sharing UG (user-generated) content is another way to "thank" users for their engagement. It also serves as a testimonial for your product or service. Embrace the positivity as much as you can.
When developing a protocol for social media engagement, make sure to include all key players at the table. The engagement team should include not only those on the front lines of social media, but also the customer service team and key company decision-makers. Having clearly defined actions will empower your team to work through tough situations independently – freeing up time and amplifying your reach and presence across all social media platforms.
---
About Ethos
Ethos is a multiplatform branding agency that develops and executes integrated marketing campaigns across multiple channels for companies inside and outside of Maine.
At Ethos, we believe that the most effective way to set a company's marketing course is by finding its core truth – its ethos. We know that once we discover and communicate that core truth, we can truly make a difference for each client's unique marketing and business objectives.
With Ethos, you get more than a marketing agency. You get a long-term partner whose goals are your goals.
Learn more about the Ethos approach and the work we've done for our clients. Want to have a conversation about your brand's core truth? Contact us!