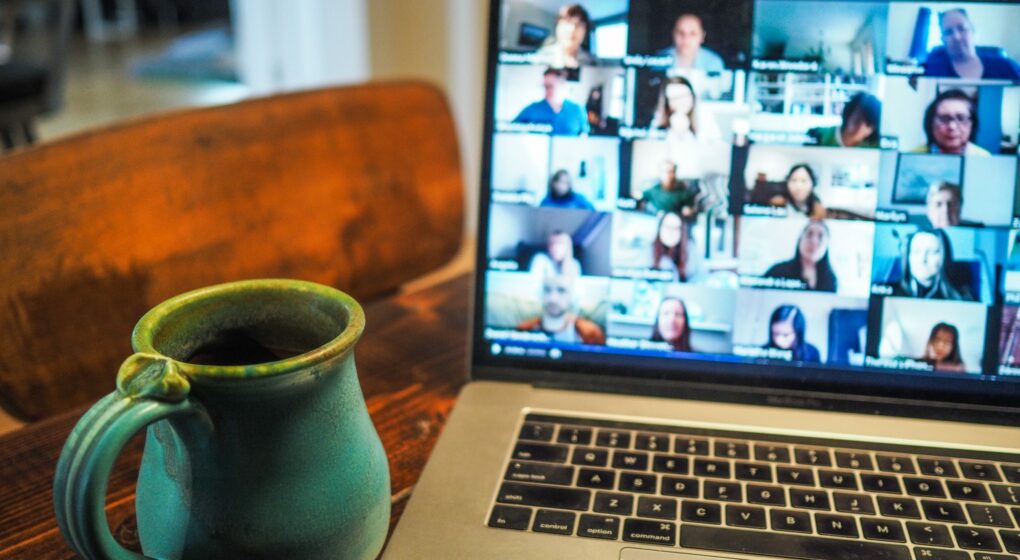 Work from an office building, work from the couch, work from a hotel, work from a bathtub…okay, maybe not a bathtub, but you get the gist–there is no going back to life before the pandemic and accepting that this is the new way of the world now is important. COVID-19 fundamentally changed our view of office culture and the need for employees to be in person in order to do a job effectively, and we've seen companies tackle this notion in a variety of ways as life slowly (read: VERY slowly) returns to some normalcy. If your company is able and interested in continuing a hybrid work environment, we have some tips. Ethos has chosen to support our employees by giving the option to be in person or remote. This hasn't always been the easy choice, but we're happy with the decision we've made.
We LOVE that journey for you. Work from home or office, on your terms.
While the pandemic looks different than it did this time last year, it's truly far from over. This reality means that people on your team have varying degrees of comfort with returning to an office setting. While some are chomping at the bit for some in-person conversations with someone besides their dog, others are cautious about the health concerns of being in person or may not be ready to return yet for personal reasons. And both views are completely understandable. To help support all the people in our company who may fall in either of these categories or somewhere in between, we decided to give employees the opportunity to choose what works best for them and their families. We officially reopened the office in late June of 2021–here are five tips we've learned along the way:
Support them with technology upgrades.

I still kick myself for not investing in Zoom back in 2019, but hindsight is 2020. Puns aside, companies truly would not have been able to continue functioning without technological advancements like Zoom, Slack, Microsoft Teams, and other platforms throughout the pandemic. And as we headed back into the office, we took a hard look at what technology we would need to continue supporting our employees for both in-person and remote settings. We focused on two areas:
Upgrading our office internet to accommodate numerous Zoom meetings going on at once.

Installing Zoom rooms in each room so that people at home could easily participate in in-person meetings and feel more comfortable sharing ideas.
Both investments required some upfront costs, but have been well worth it.
Make transparency a priority.

As a small company transparency is something that helps keep us close and focused. Since the start of the pandemic our company has held weekly or bi-weekly all company meetings to share updates on company financials, discuss project wins and struggles, and just catch up with one another since we don't always talk to people that aren't on our direct teams. It's helped move our company forward and stay up to date on projects various team members are working on.

Ask teammates to share what location they'll be in.

To help understand if employees are going to be in-office or at home, we ask people to update their Slack status and/or Google calendars showing where they'll be. This has helped with scheduling and cohesiveness across teams.

Create daily or weekly stand up meetings to check in.

Similarly to the importance of company meetings, keeping in touch with your team throughout the week has benefits–and can be more challenging when not in person. To help alleviate those issues, many teams adopted a regular (daily, weekly, bi-weekly…whatever works best) team meeting to update each other on projects and stay clued in on things you would normally talk about over the water cooler.

Trust employees are making the best decision for themselves/their families.

Above all else, we quickly realized that trusting our employees to do work away from the office, in a way that fits their personal needs not only supports them, but actually fosters a culture that's more inclusive. Trust is fundamental in anything that coworkers do for each other and we're happy to say that this trust has grown during the pandemic.
While we're certainly not hybridization experts, so far our efforts have been successful. If you need any tips, or just someone to hear out your thoughts on the hybrid workforce, get in touch. We're always happy to connect with like minded professionals.
---
About Ethos
Ethos is a
multiplatform branding agency
that develops and executes integrated marketing campaigns across multiple channels for companies throughout the Northeast and beyond. At Ethos, we believe that the most effective way to set a company's marketing course is by finding its core truth – it's ethos. We know that once we discover and communicate that core truth, we can truly make a difference to each client's unique marketing and business objectives. With Ethos, you get more than a Maine branding agency. You get a long-term partner whose goals are your goals.
Learn more about the
Ethos approach
and
the work
we've done for our clients. Want to have a conversation about your brand's core truth?
Contact us!