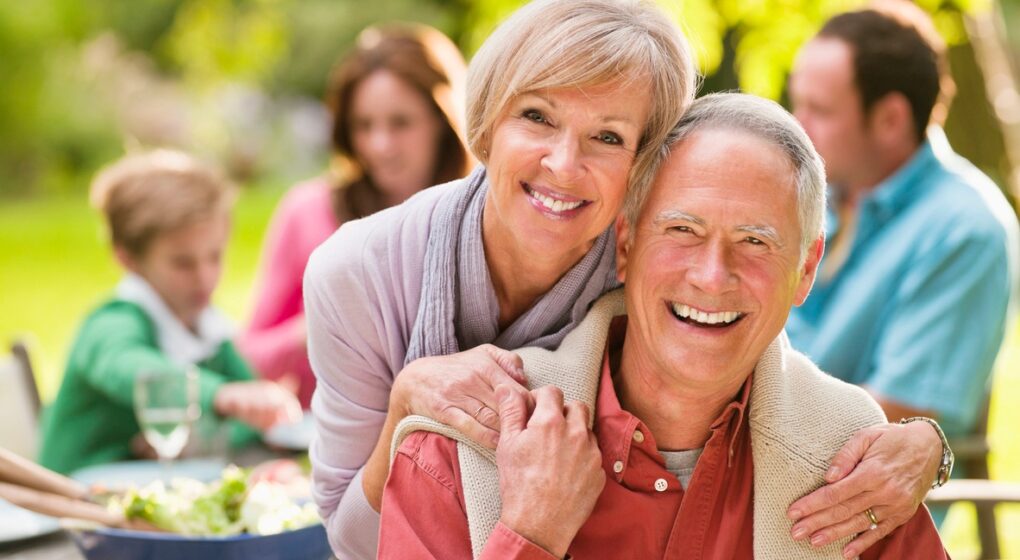 When it comes to marketing natural and specialty foods, Millennials get all the love. They are the future, the progressives, the opinionated high-ring shoppers. Believe me, I get it – I'm a Millennial myself. But despite the media hype around Millennials – it's actually our predecessors that are the prime LOHAS food and beverage consumers, and here's why:
They are the wealthiest generation in history
Living up to their name, Baby Boomers were for a long time the largest generation in history, only recently being squeezed out of the number one spot by Millennials. But while they may not be the largest generation any longer, they are still the wealthiest, set to control about 70% of the nation's disposable income and half of consumer packaged goods spending (NMI). Interestingly, Nielsen estimates that only 5% of advertising dollars are targeted to adults aged 35-64 (compromising Gen X and Boomers), making them an ideal, and largely untapped, audience for LOHAS and specialty foods marketers.
They are brand loyal
As the wealthiest generation, Baby Boomers are in the best financial position to make eco-friendly and/or specialty food purchases. More importantly, they are incredibly brand loyal. Forty-four percent of Boomers say they buy the same brands on a regular basis, and recent Market LOHAS MamboTrack Surveys and Natural Foodie Focus Group research suggeststhat the idea of buying "trusted brands" resonates more with Boomers than it does with other generations, Millennials, in particular.
They care about the environment and social issues
What makes Baby Boomers' purchasing power and brand loyalty more intriguing to LOHAS marketers is their interest in the environment and social issues. Coming of age during the Vietnam War and Civil Rights movement stoked Boomers' passion for environmental and social justice issues. That passion has continued as they age. According to the 2015 Market LOHAS MamboTrack Health & Natural Consumer Annual Study, "non-GMO" and "made in the United States" are important factors in Boomers' purchasing process. They also cite "eco-friendly" as an important consideration, and care deeply about remaining active, relevant,and maintaining a healthy lifestyle.
They are significant influencers
When most Millennial marketers think of influencers, they think of bloggers and social media celebrities. While Boomers may not have the most Snapchat followers, they are significant influencers in their own way. According to data from Sherry Frey, Senior Vice President at Nielsen Perishables Group, 30% of Boomers have a Millennial living at home with them (in the basement) – and even more are providing childcare for their Gen Z grandchildren. This type of caretaker position means that they are not only making many of the household purchasing decisions, but they also influencing the decisions of their children, and their children's children.
Many LOHAS food and beverage marketers continue to focus their advertising efforts on Millennials, and they certainly shouldn't abandon that strategy completely. But it's important not to forget about the Boomers and their significant influence in the LOHAS and consumer packaged goods space. Featuring older consumers in advertising, utilizing digital tools (more than half of all Boomers use Facebook) and paying homage to "traditionalist" media strategies such as broadcast television are all effective ways of reaching the largely untapped Boomer audience.
---
About Ethos
Ethos is a multiplatform branding agency that develops and executes integrated marketing campaigns across multiple channels for companies inside and outside of Maine.
At Ethos, we believe that the most effective way to set a company's marketing course is by finding its core truth – its ethos. We know that once we discover and communicate that core truth, we can truly make a difference for each client's unique marketing and business objectives.
With Ethos, you get more than a Maine marketing agency. You get a long-term partner whose goals are your goals.
Learn more about the Ethos approach and the work we've done for our clients. Want to have a conversation about your brand's core truth? Contact us!